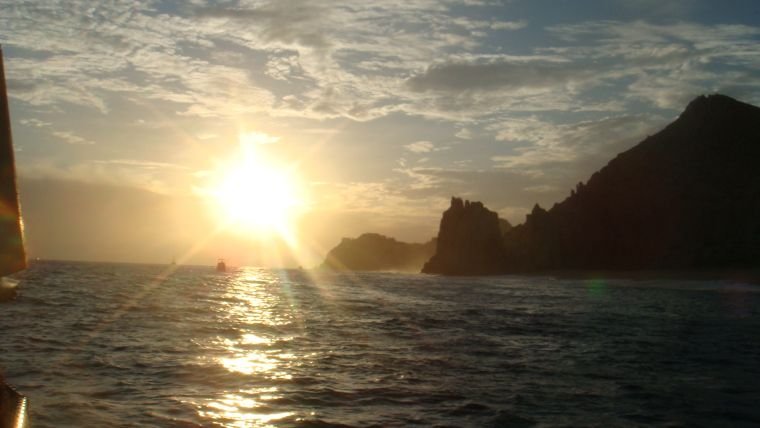 As of last week, Fall was officially upon us.  September, which is traditionally the slowest month in Cabo, is almost over and that means one thing:  High Season Is Coming!  By mid-October, a noticeable increase in tourism will take place, reaching its peak in December and not letting up until after Easter. We are happy to have lots of brides coming to town over the next few months, so we thought we'd take a few minutes and share why early Fall is a wonderful time to visit Baja (although we are working on a blog about some very special Cabo businesses–stay tuned for that entry)!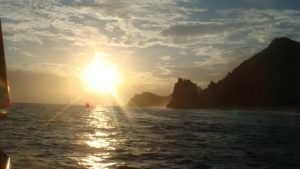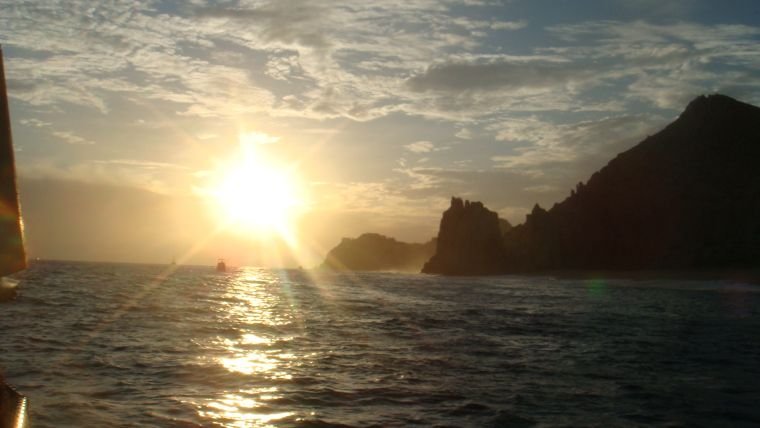 A beautiful October sunset in Cabo
Planning your trip to Baja Sur in the early part of October has some definite advantages over other times of year. Our favorite part about visiting this time of year is you beat the rush in terms of the high tourist season. The beaches aren't too crowded, but the businesses are open and ready to serve you.  September is so slow that many business owners plan their vacations and thus close up shop for a couple of weeks, but by October they are back and some even reopen with remodeled or refreshed venues.
Another major plus is the weather this time of year. The air temperatures are still quite warm day and night, especially in Los Cabos, and the water is divine (80° plus all month). If you visit from July to October, you do risk seeing a few days of rain, as this is considered the "rainy season." Still, it only rains an average of 15 days out of the year, so while a visit in October could result in a rainy day, it is not likely you would see enough rain to affect your trip.
.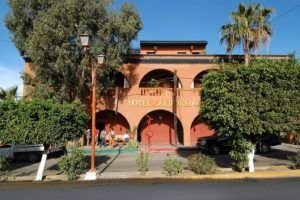 Hotel California in Todos Santos, B.C.S. Mexico
Photo credit: http://www.todossantosguide.com
If you're willing to drive and wish to see a more relaxed side of Baja, a great day trip from Cabo is the nearby town of Todos Santos. Home to the famous Hotel California, this quite little town is less than an hour's drive down scenic Highway 1 (recently completed construction projects make for a pretty smooth ride). Numerous talented local and international artists call Todos Santos home, and the town hosts several cultural festivals that are becoming well-known to the art and film community. If you do decide to visit this "magic town," remember to bring a jacket, as temperatures are typically a few degrees cooler than in Cabo. And we recommend spending at least a day enjoying the unique culture the town has to offer.
Visit their website:
And if a vacation this time of year just doesn't work with your schedule, don't worry! There are many upcoming events here in Baja to look forward to later in the year and early next year.  The first-ever Baja International Film Festival comes to Cabo this November 14-17 and has recently drawn a lot of attention after actor Edward Norton was named to the advisory board. The whale watching season begins in January, with great viewing spots several hours north of Cabo near places like Loreto and Guerrero Negro. In February, Carnaval happens in La Paz and grows more popular each year.
Whenever you choose to visit, there is definitely something for everyone to love here in Cabo and along the rest of the Baja peninsula. Please check back with us soon for a new blog entry on our favorite businesses in the region!
0