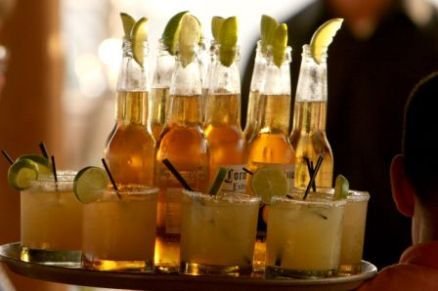 "The best color in the whole world is the one that looks good on you!"  — Coco Chanel
Planning a wedding can be one of the most stressful times in a person 's life.  Trust us, we know.  Somewhere early in the process of trying to understand just how a checklist with more than 100 items is supposed to simplify anything, all newly-engaged couples come across the following task:  Choose your wedding colors.
And like almost every other item on the checklist, repeated discussions about wedding colors may give you a strong urge to drink a margarita.  (Hey–is sweet 'n' sour a practical color for the bridesmaids' dresses?!  We think yes!)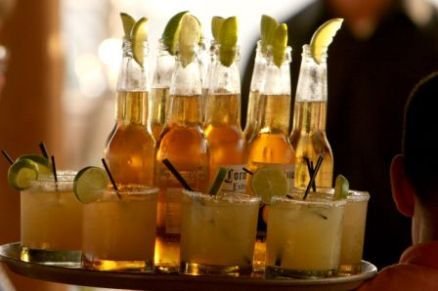 Liquid Therapy–Add it to your checklist!
Despite the many decisions involved in selecting a color palette for the most important day of your life, there are some fun ways to relax and have fun choosing your wedding colors (with or without Jose Cuervo).
We have a few tips to help you stay stress-free as you select your wedding-day hues.
Start with a color you love in your everyday life.  It may be the color that appears most in your wardrobe, or perhaps the shade of your favorite flower.  If you're drawing a blank, then imagine your favorite thing or place in the world and take some color inspiration from that one idea.
Whether your musing leads to one initial color or a list of ten possible shades, once you have something in mind it's a good idea to start looking at magazines and wedding websites to see what other brides have done with those color combinations.  Organize ideas you like in a notebook or online via Pinterest.
Don't put off starting your other plans just because your colors aren't finalized.  Most likely your choices will change slightly from your very first choice anyway, so you shouldn't hold up the rest of your decisions just because you only have a vague idea of your colors.  In fact, going forward with your to-do list may help you come across the exact hues you want to use.
Even if you are really struggling to come up with your color scheme, try not to get too many friends and family members involved in the color selection process (unless you're comfortable with stepping on toes if you disagree with their opinions).  If your fiancée isn't helping matters (because let's face it, most guys would rather do anything—like buy tampons—than compare color swatches with names like "blush" and "bashful"), then get the opinion of one close friend or co-worker.
Although we have seen hundreds of different color groupings here in Cabo, we would like to share some of our favorites that our brides seem to choose year after year, regardless of the season.
Fun & Relaxed Cabo Wedding Colors
Turquoise Blue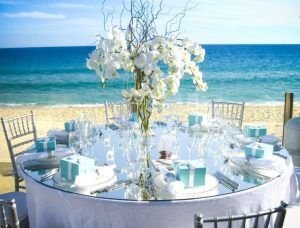 Beautiful blue seaside table setting
A sweet take on something blue
Turquoise Cabo Wedding Details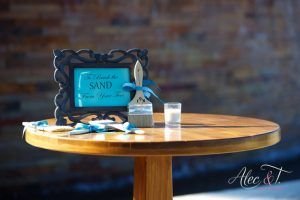 Finishing touches on a blue theme in Cabo
Tangerine Orange
Orange Cabo Rose Petals
Beautiful use of orange details in Cabo
A creative touch of orange with fresh flowers
Different shades of orange can definitely work together
Tangerine can be both fun and elegant
Minimalist & Modern Cabo Wedding Colors
Lemon Yellow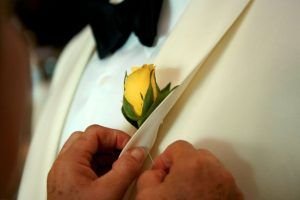 A simple touch of yellow can really stand out
This shade of yellow really pops against more neutral tones
Yellow daisies can give your bouquet a WOW factor
Yellow doesn't have to stand out. This shade can be soft and romantic.
This use of yellow takes the cake!
Lime Green
A bright green doesn't have to be overwhelming
Greenery in the floral arrangements can be a fresh way to incorporate shades of lime
Green hydrangeas can make a statement against a white table setting
Using greens that don't match perfectly is a great way to keep this look from being too formal
Clean & Classic Cabo Wedding Colors
Red
A deep shade of red goes perfectly with the natural backdrop here in Cabo
A brighter shade of red really pops in this Cabo church ceremony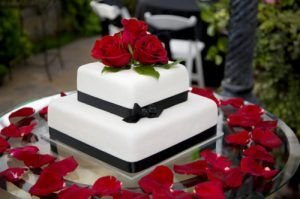 Whether you use a lot of red or just a touch, this color is clean and classic–even beachside
Red bridesmaids' dresses can be striking when done this tastefully
White/Cream
No one can say this gorgeous bouquet blends into the background
Using mostly white can give any beach ceremony a clean, crisp look
White orchids can be breathtaking on a traditional white wedding cake
This white orchid and mini rose corsage would be stunning with any number of color combos
Bold & Attention-Grabbing Cabo Wedding Colors
  Fuschia/Magenta
Fuschia can be used alone or combined with other bright hues to create an unforgettable look
Flowers are a great way to incorporate a bright fuschia color into your day
Just a touch of fuschia can go a long way
There are endless ways to incorporate a bright hue into your wedding details
We couldn't resist sharing one last gorgeous fuschia bouquet
As you have seen, there are no wrong answers when it comes to color combinations for your destination wedding!  If you see something you love, feel free to steal it for your planning board and leave a comment telling us why it inspired you!
1