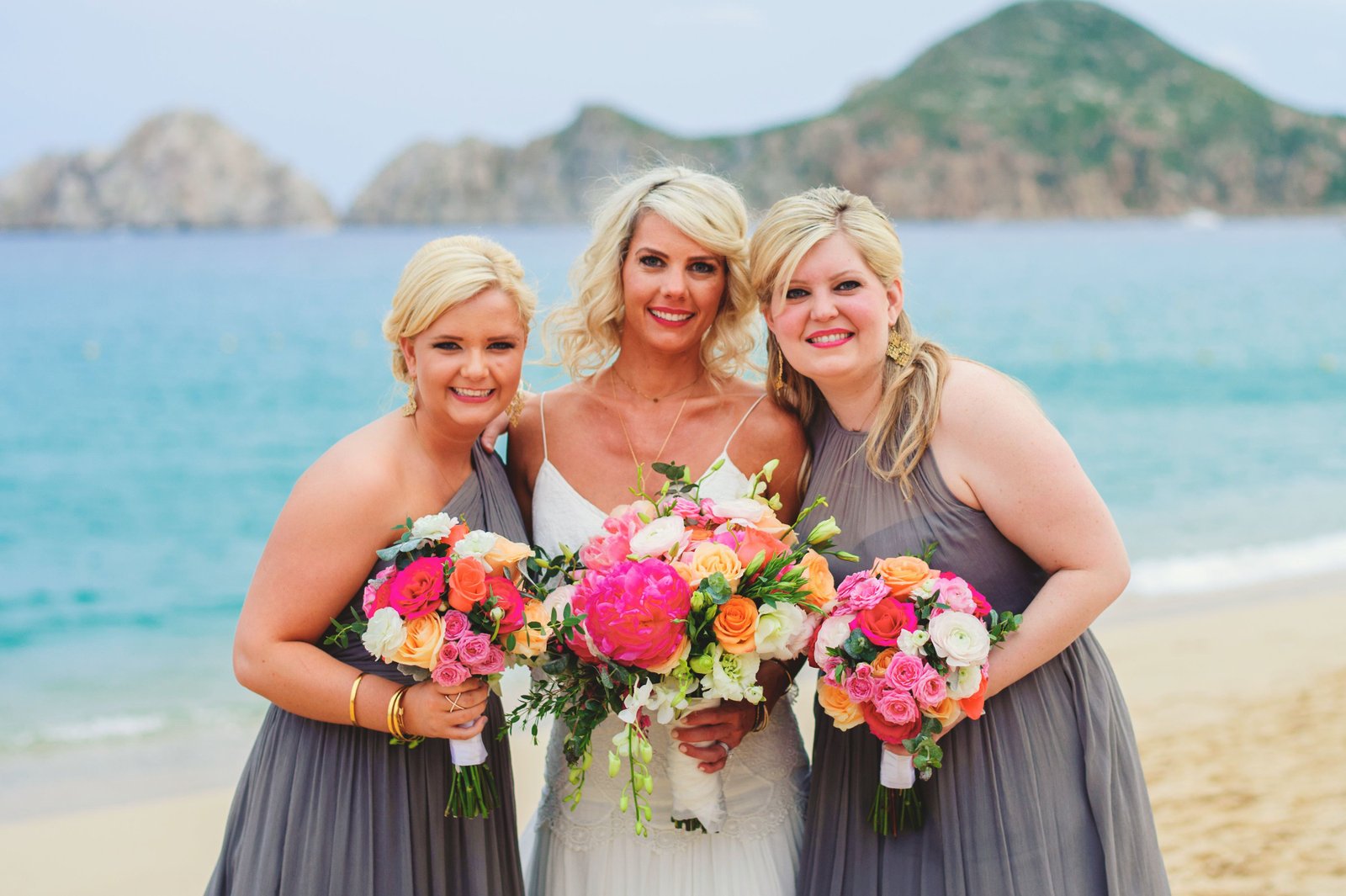 Cabo San Lucas Beach Wedding
When Alison mentioned she wanted to have a Beach wedding in Cabo San Lucas, we immediately started brainstorming ideas!
We knew she wanted to have all of her guests in the sand for the Ceremony, Cocktail Hour & Reception dinner, so we did just that!
With a huge cross behind Alison & Travis, decorated with beautiful, fresh flowers and the Sea of Cortez behind them, we knew it would make for a perfect Ceremony, right on the Medano beach in Cabo San Lucas, Mexico.
Why Villa la Estancia?
When we were venue scouting, I knew Villa la Estancia would be a perfect fit for her & Travis. There were only 30 of their closest Family & Friends in attendance, and Estancia being a 5 star hotel, we knew everyone would enjoy themselves!
Once Alison & Travis confirmed the venue it came down to the design. With Alison being very religious, we knew she would love a Cross decorated with soft flowers, and to where it was not too big to block the beautiful view behind them.
Why do a First Look?
Alison knew she was going to be super nervous, so she wanted to get some of those nerves out before walking down to the Alter, so they decided to do a First Look. With this being said, they were able to enjoy Cocktails & Appetizers with their friends and not be taking photo´s the full hour after the Ceremony.
In the middle of Villa la Estancia, with no one around, Travis saw his Bride dressed in white for the first time. He knew at that moment, he was making the right decision and that he had found the love of this life.
Reception Dinner and Design
Alison wanted something very elegant, with pops of colors, and of course, her favorite flower, Peonies. With dozens of peonies throughout the Reception Dinner Design, her closest family & friends ate on beautiful wooden tables, with colorful imported flowers in front of the Sea of Cortez.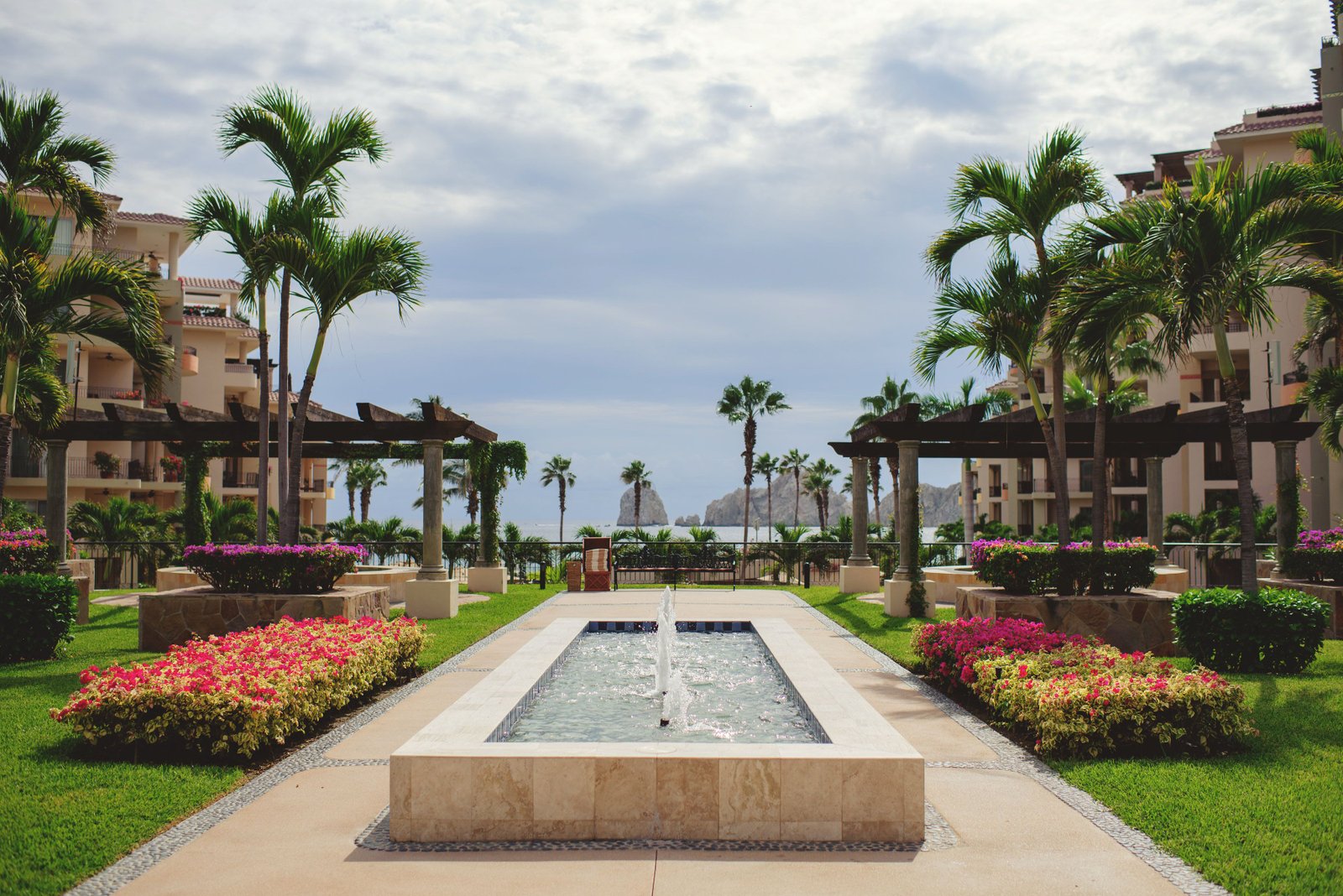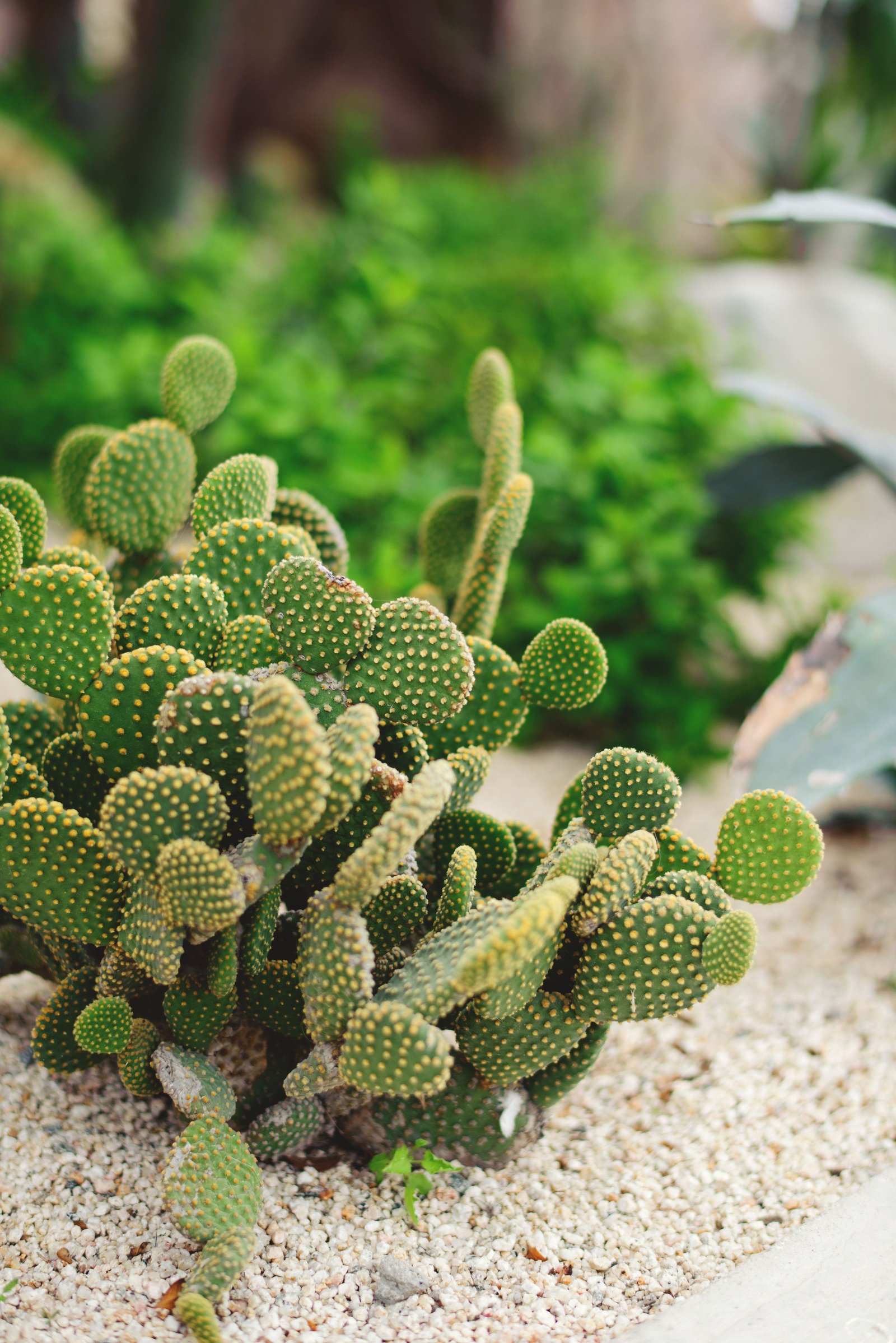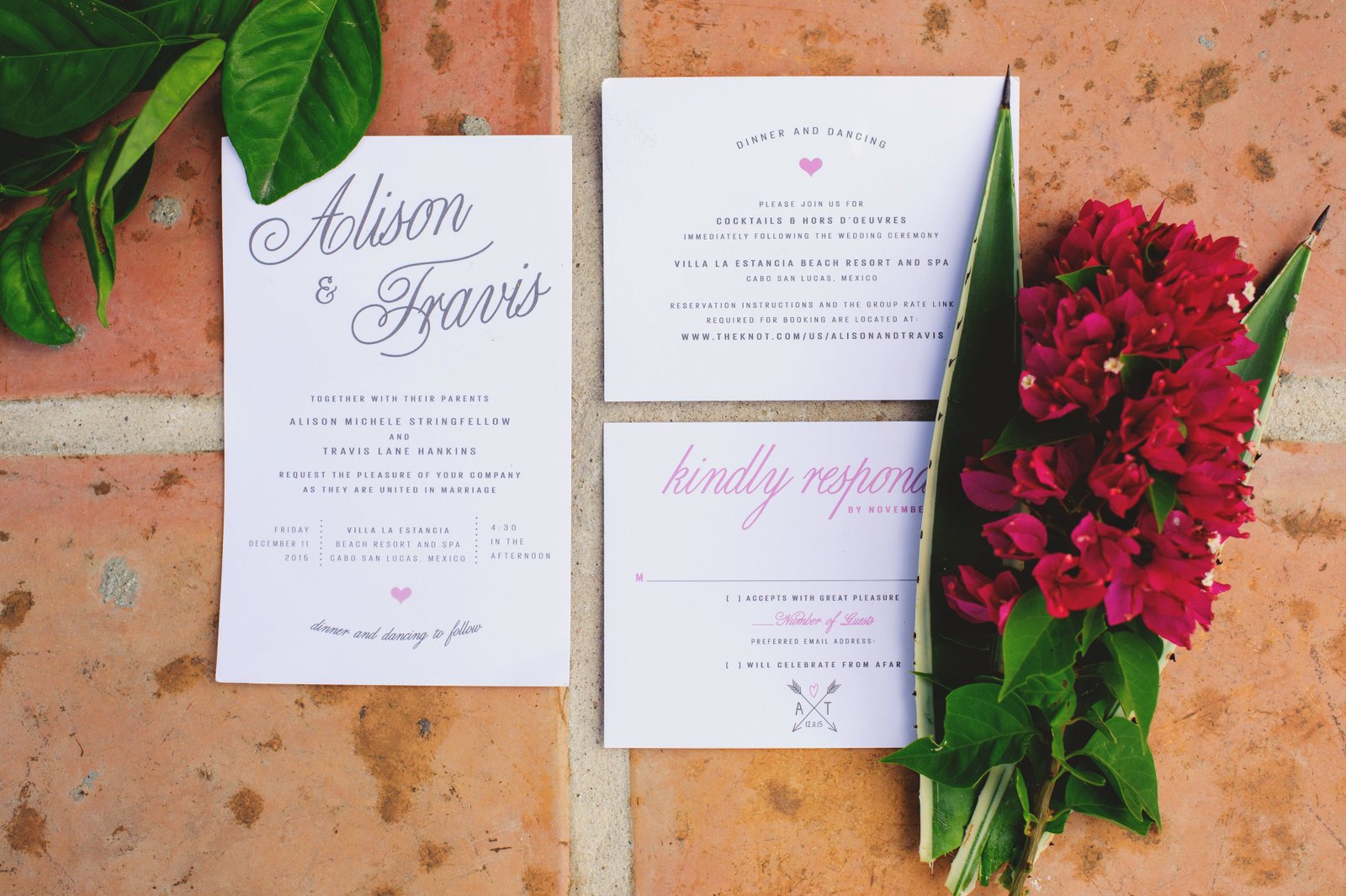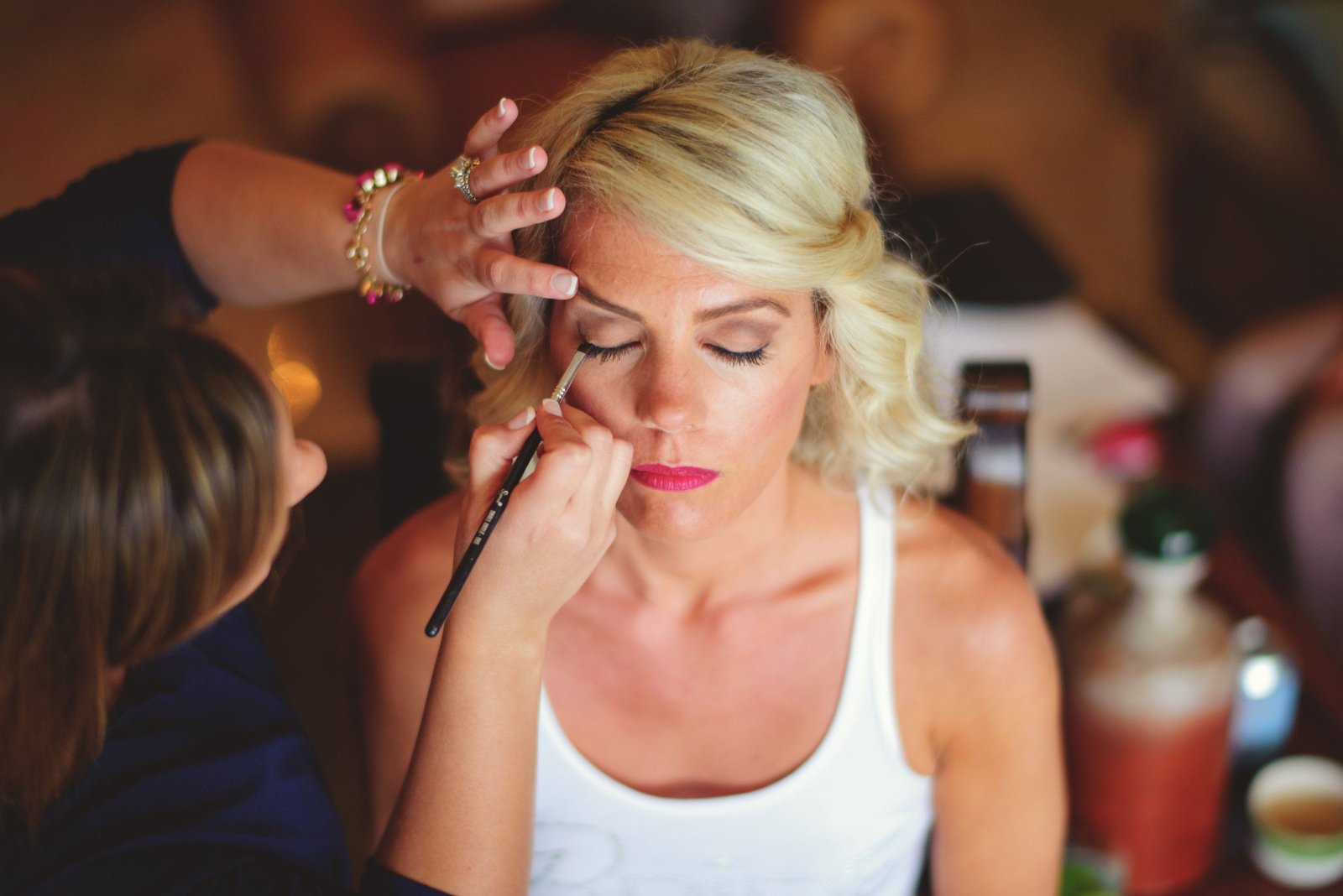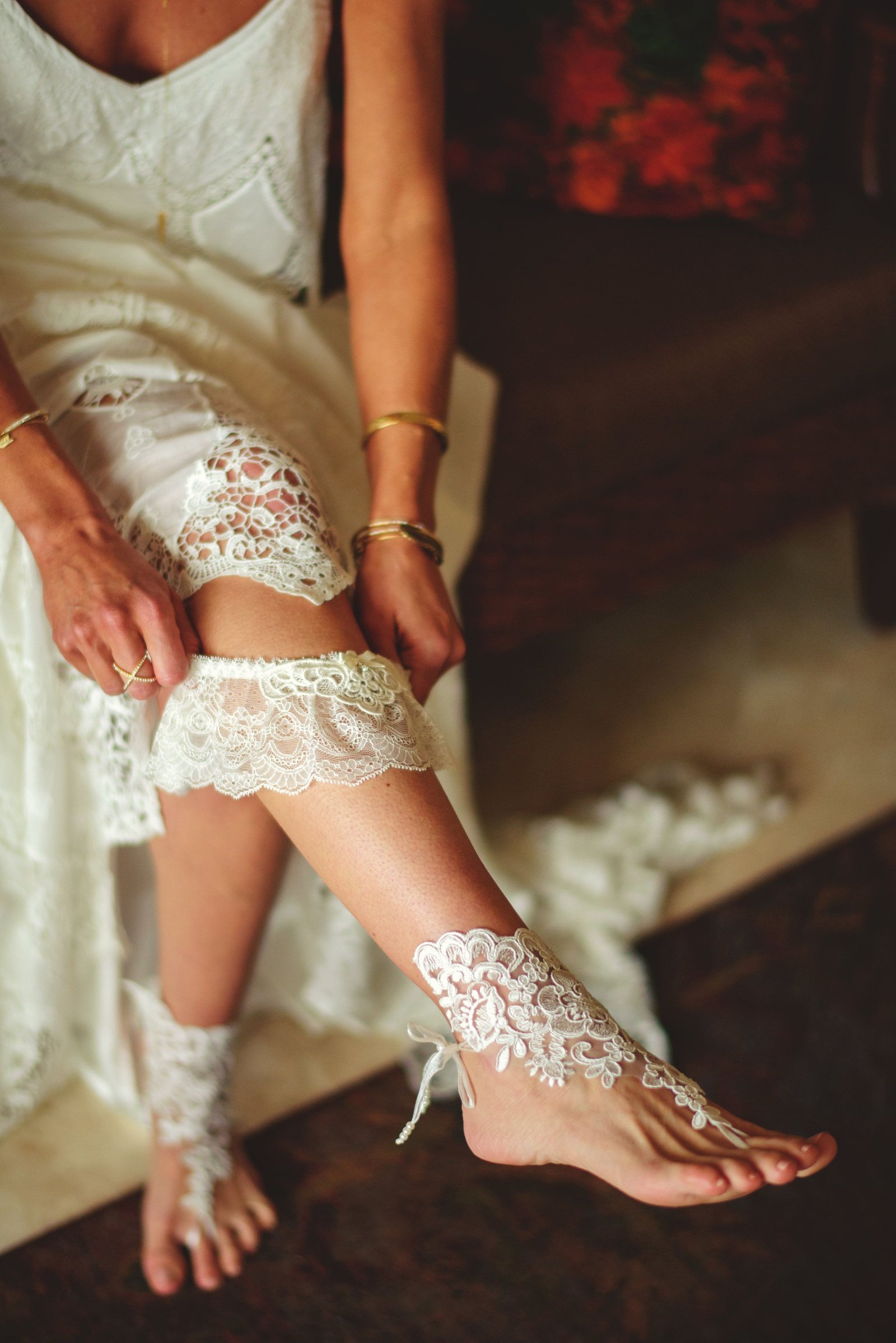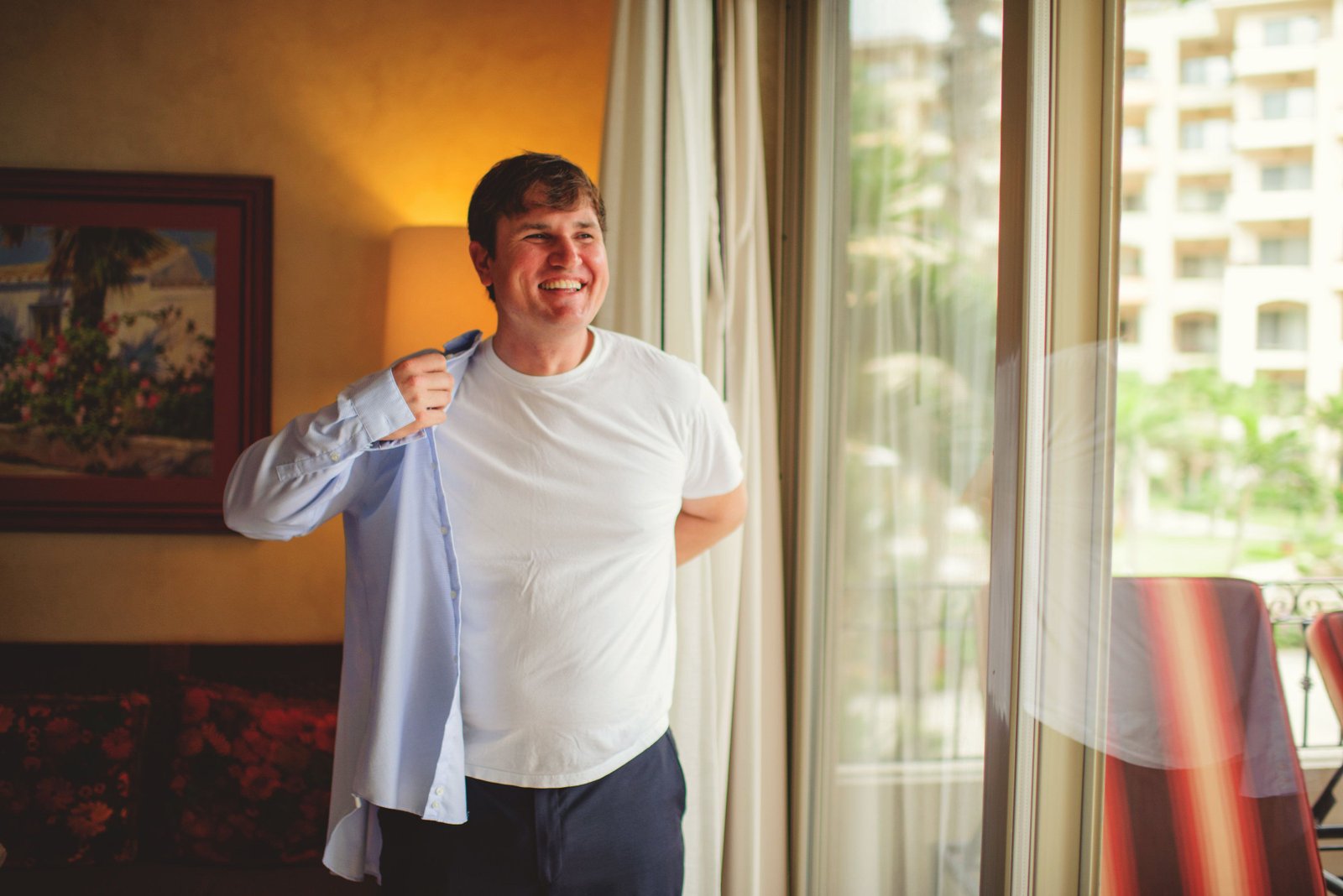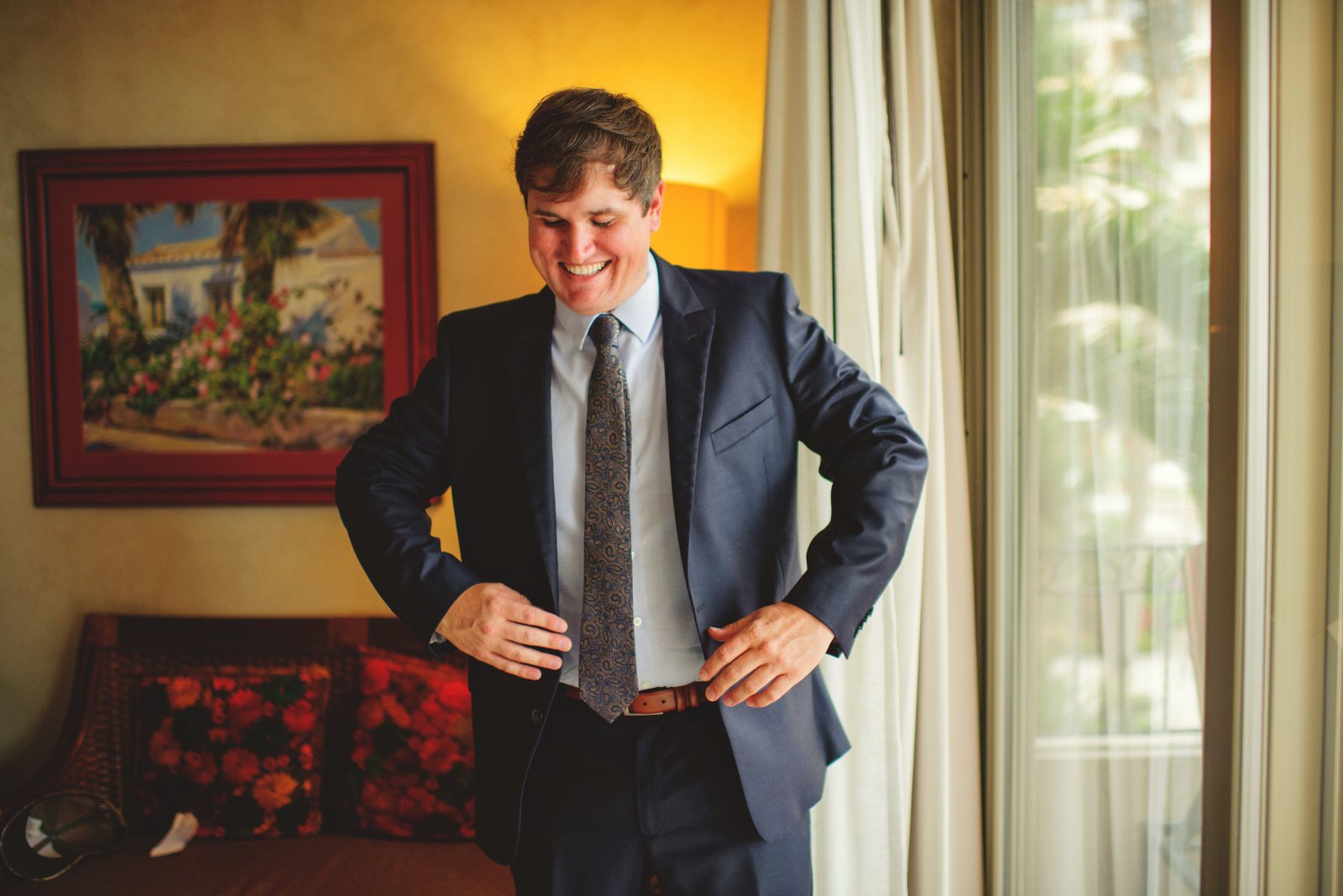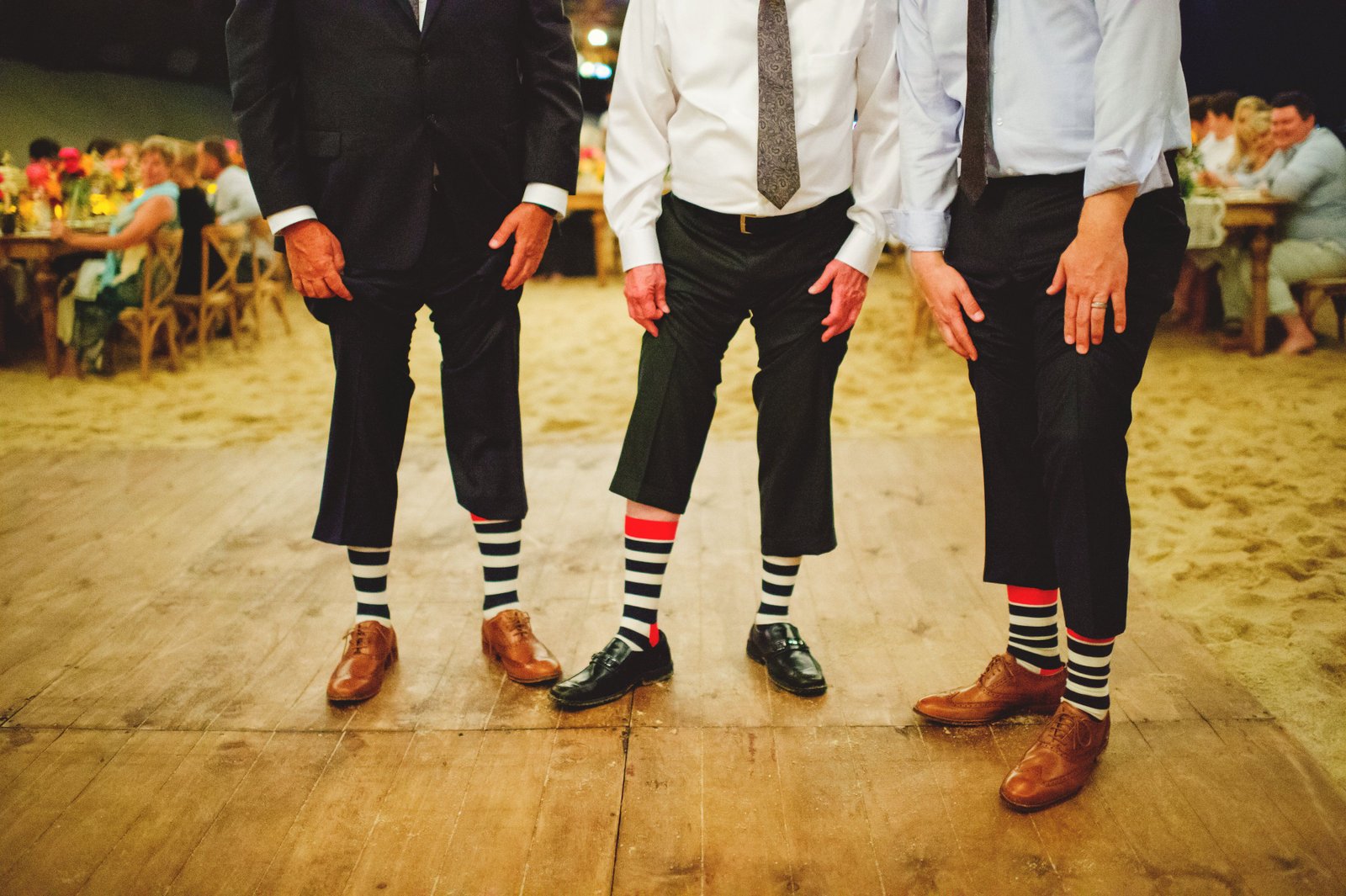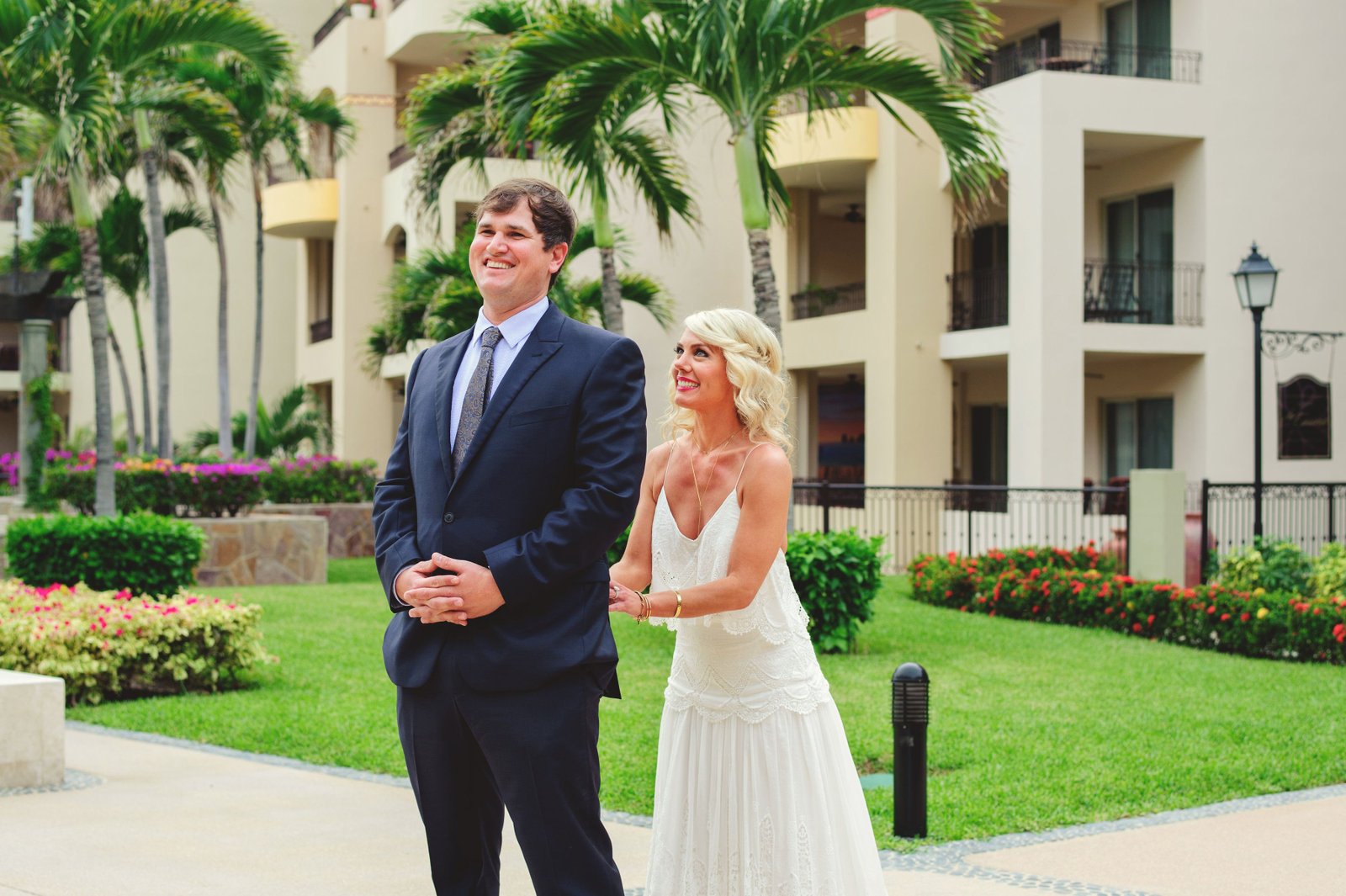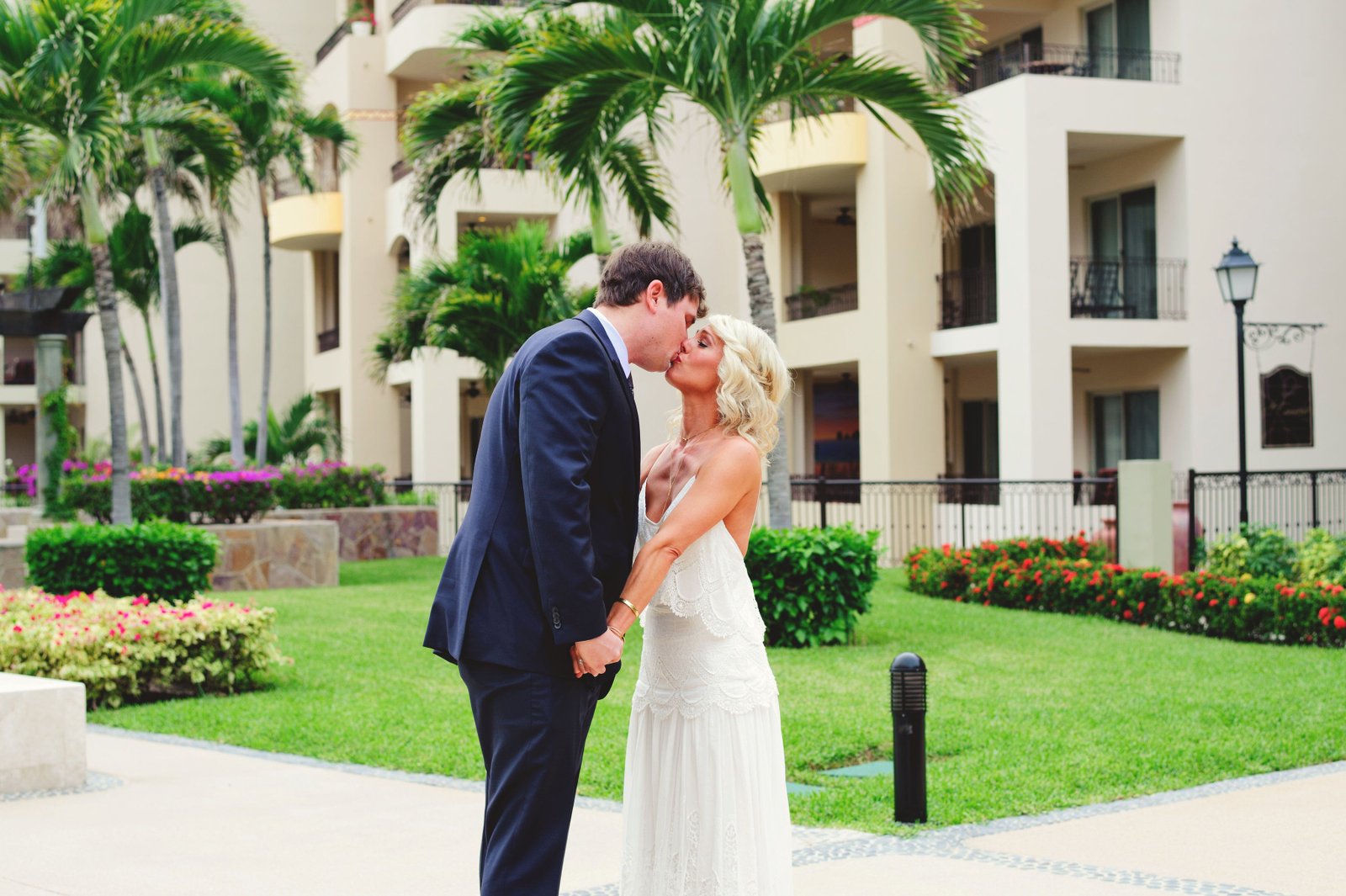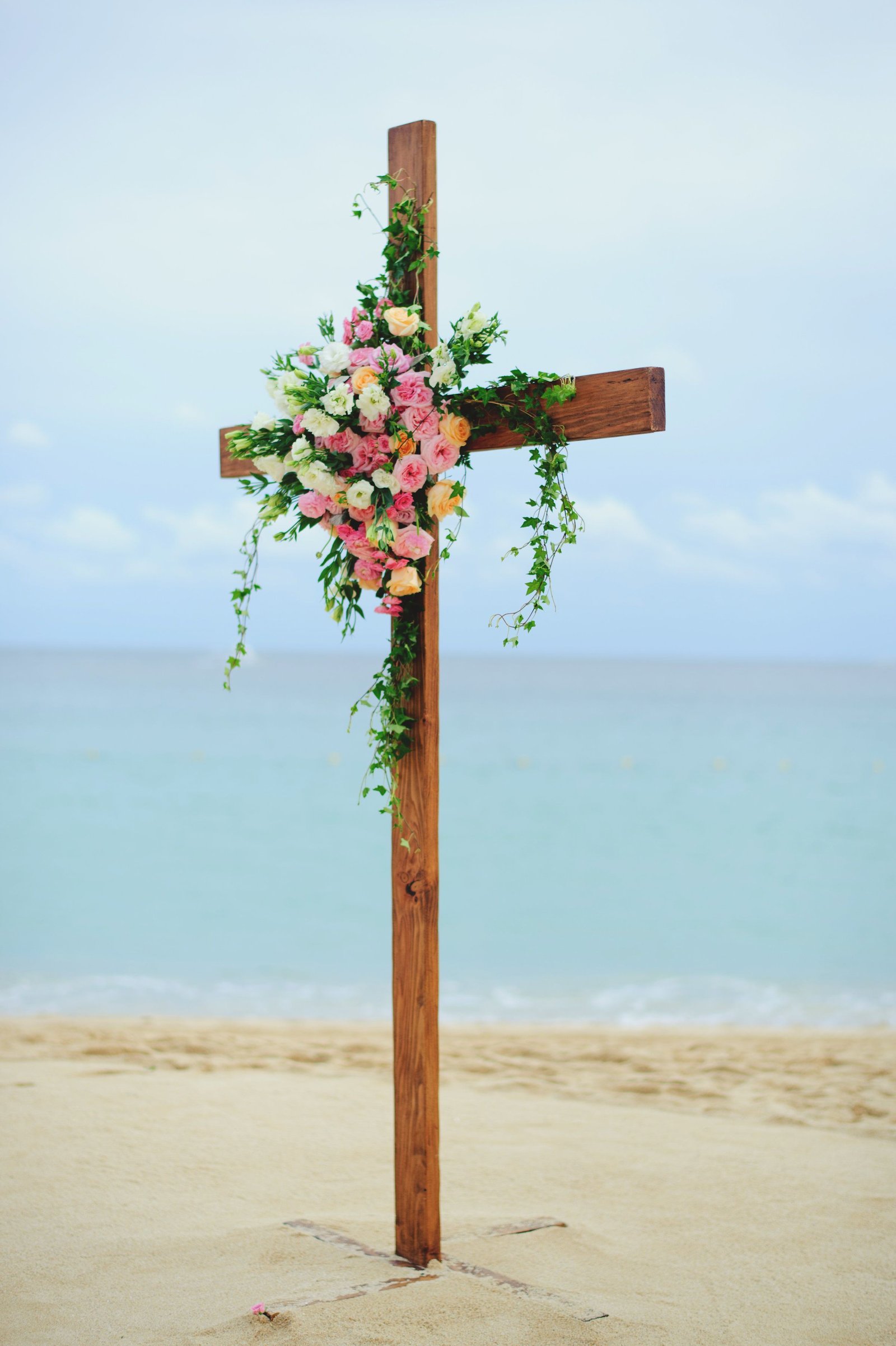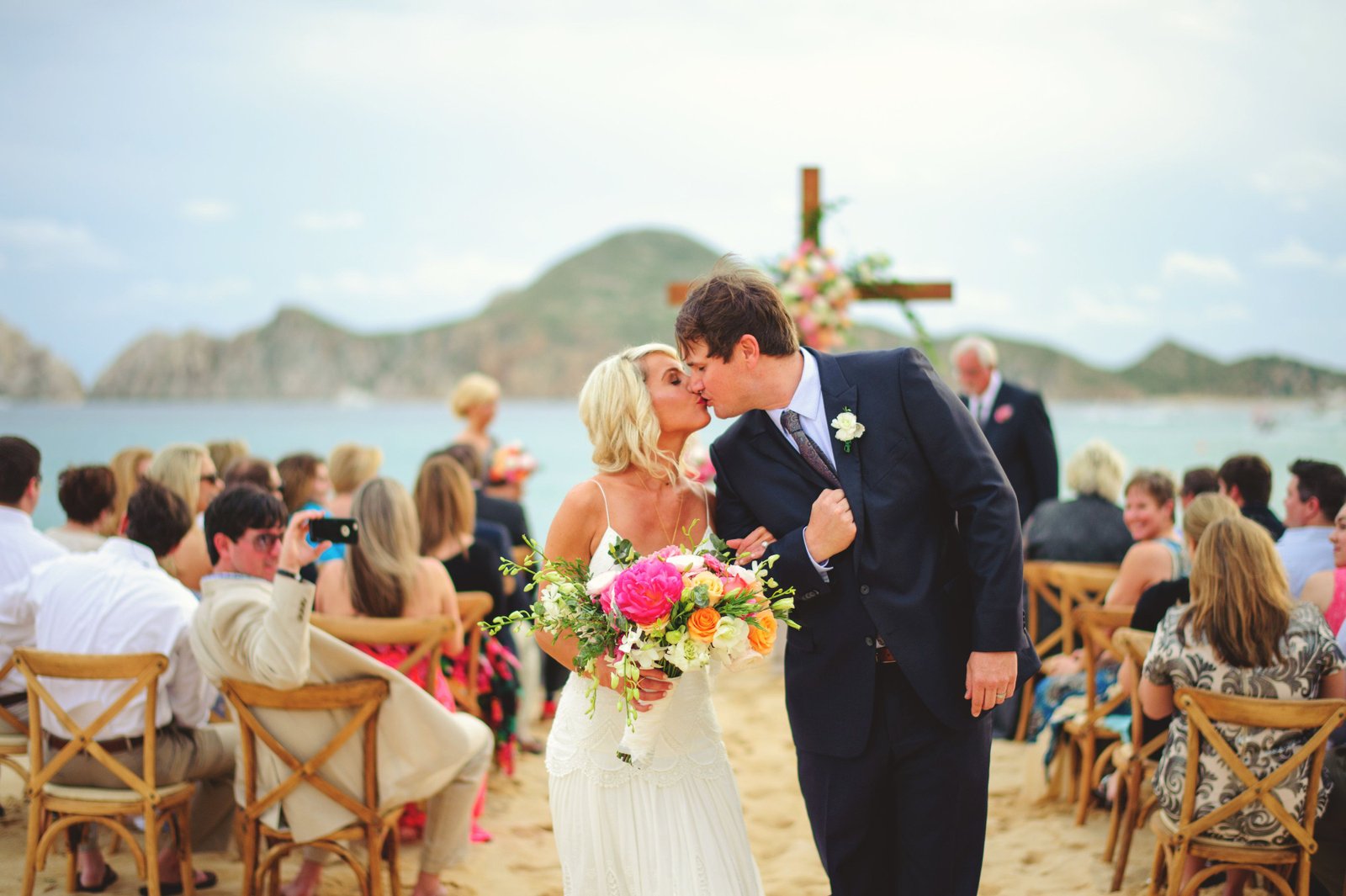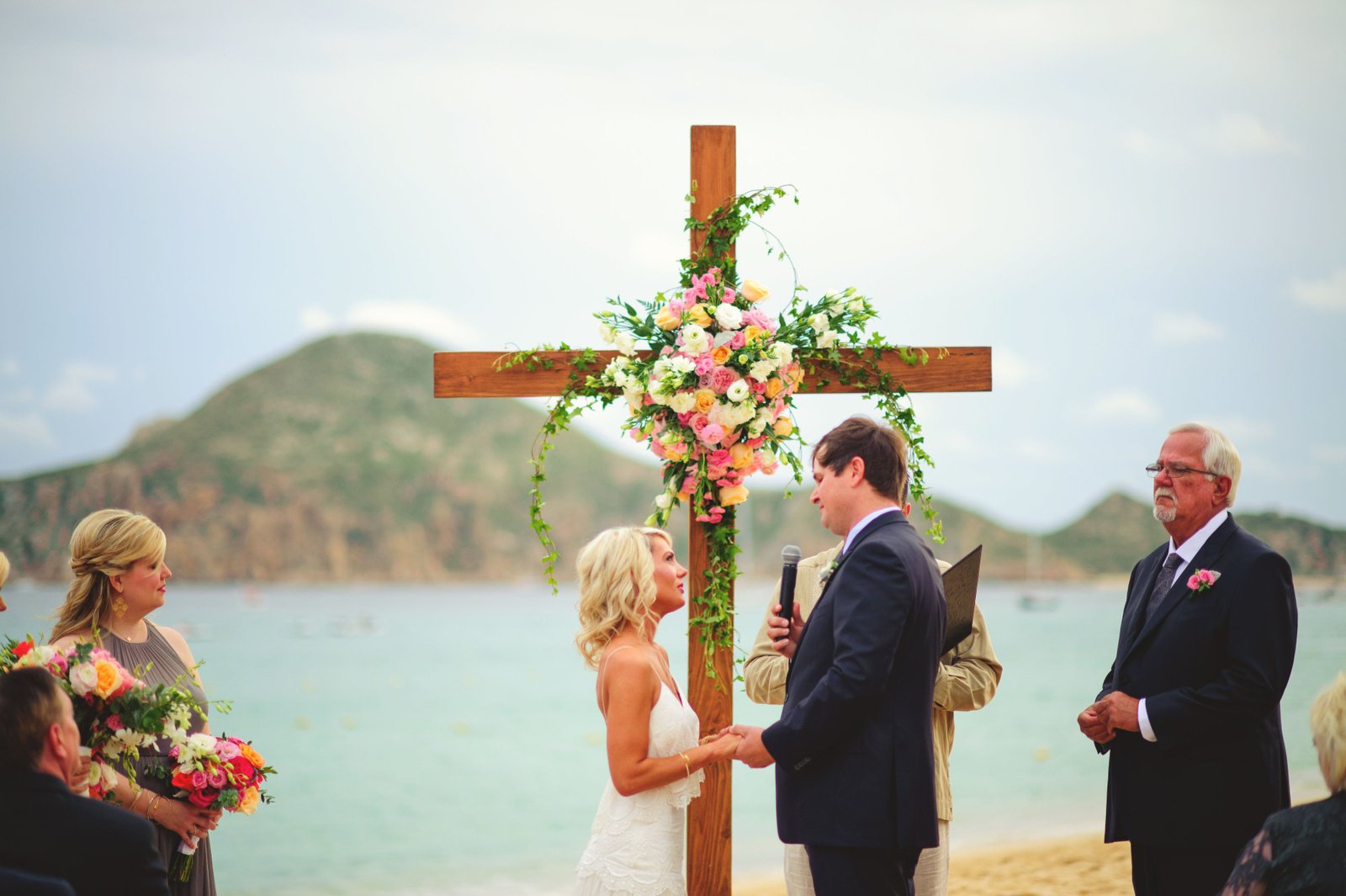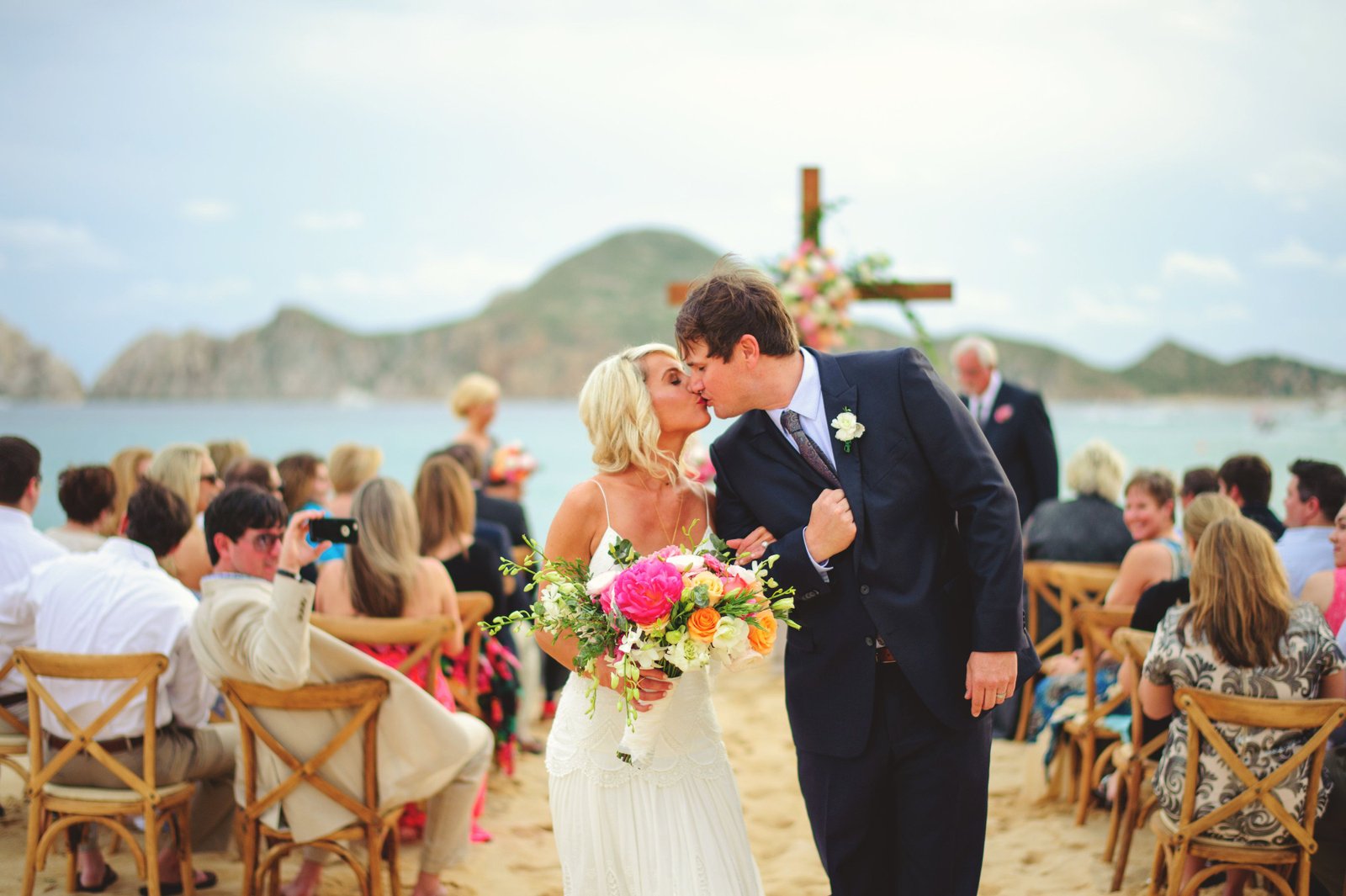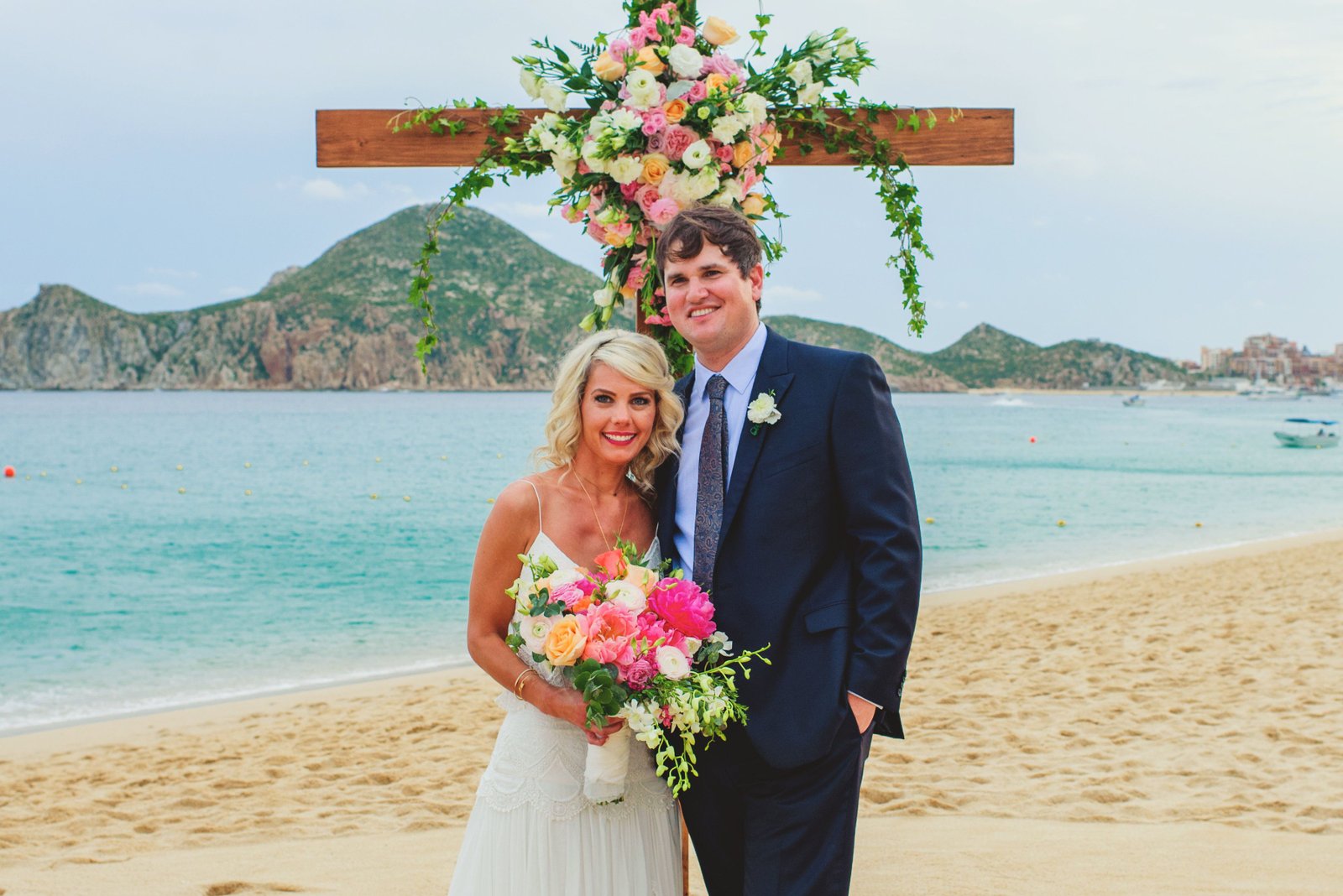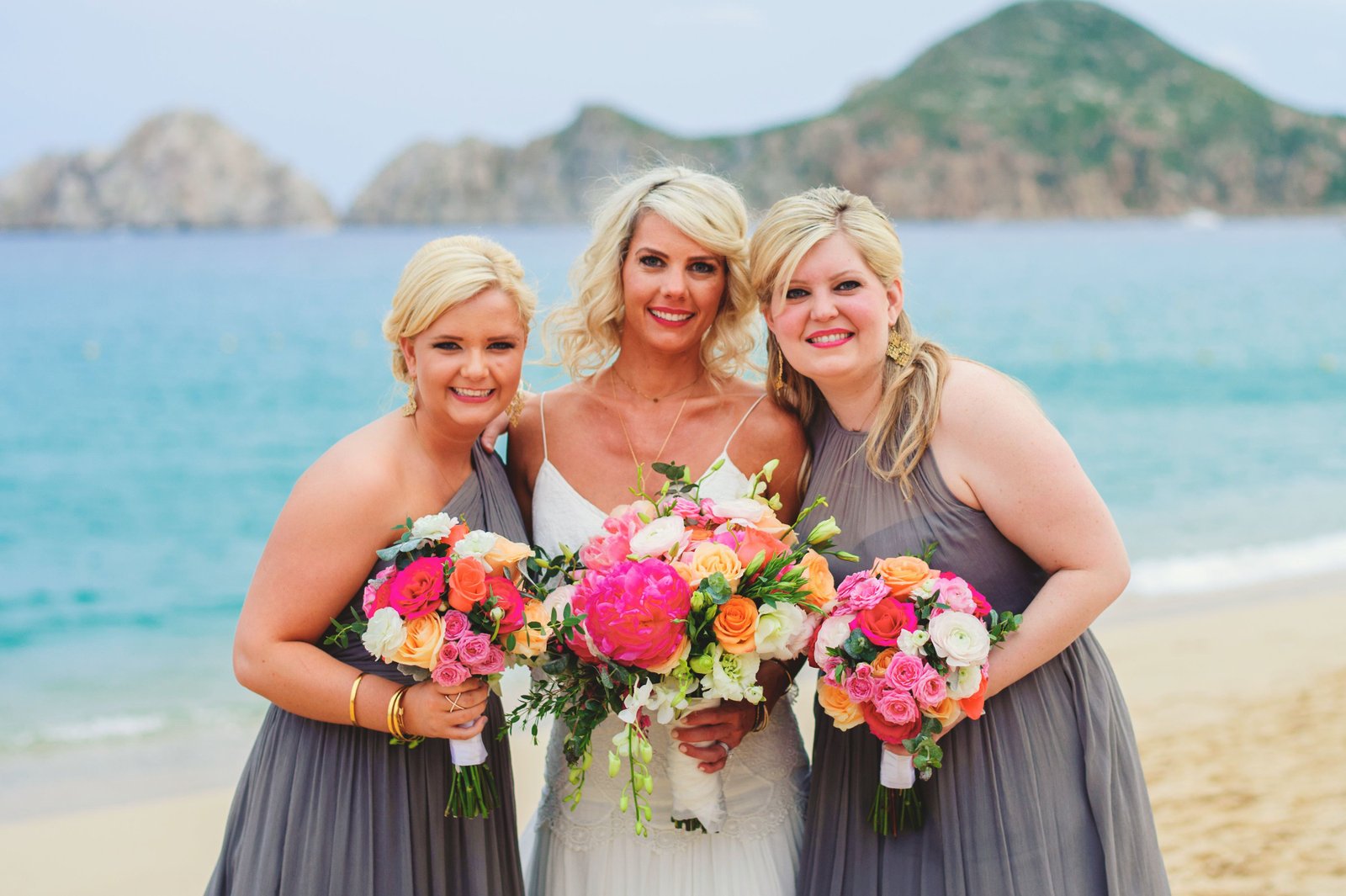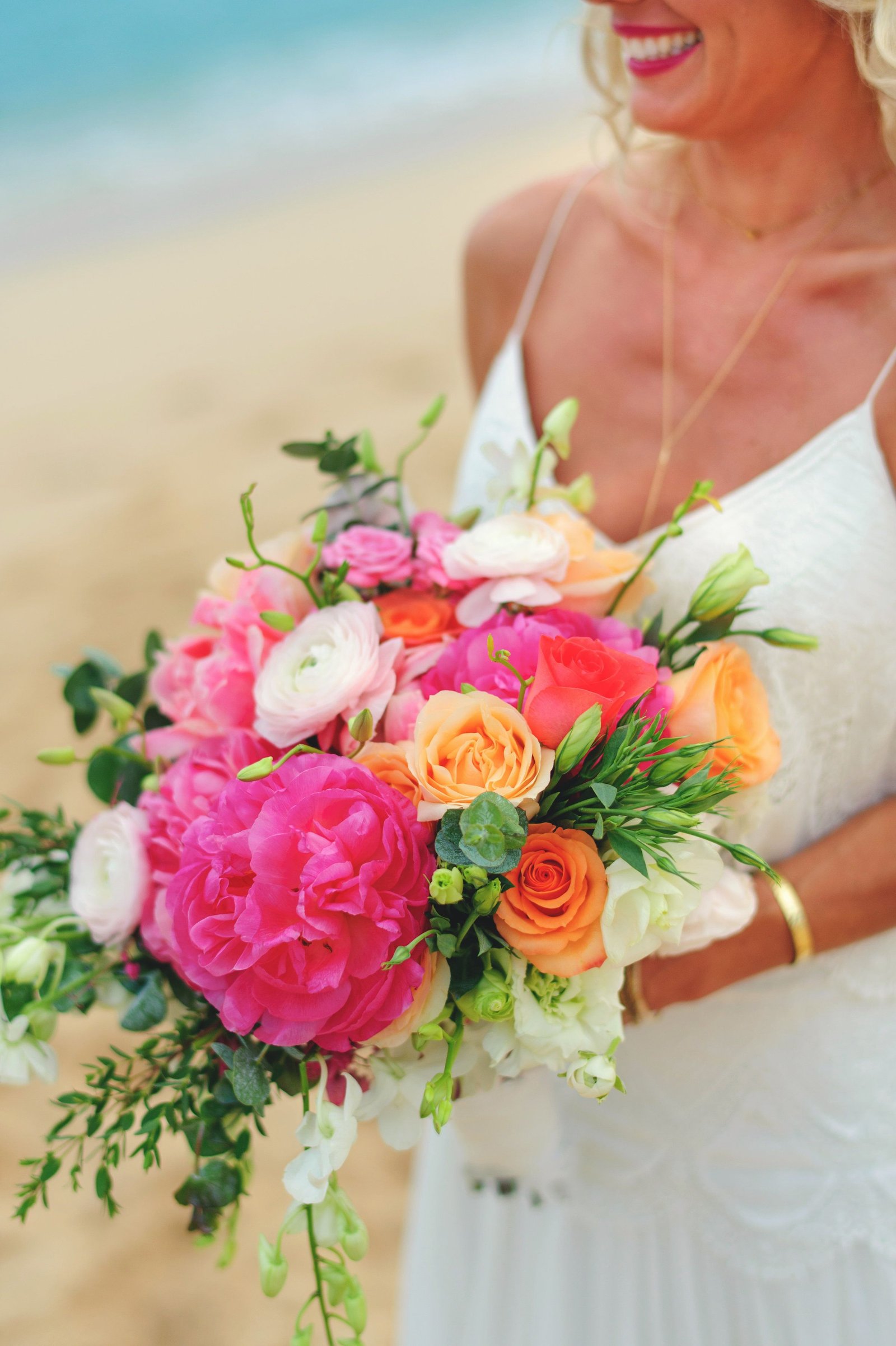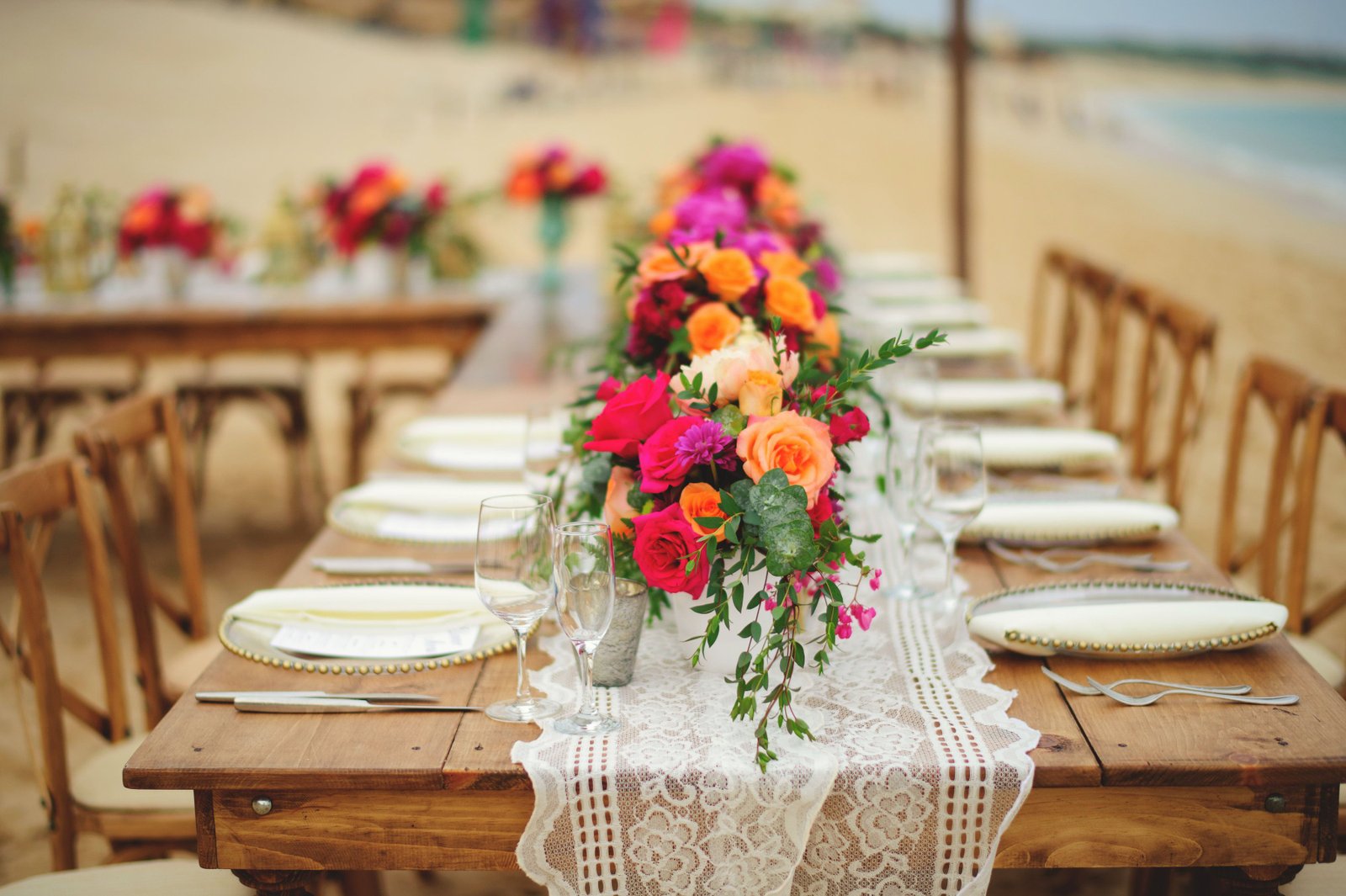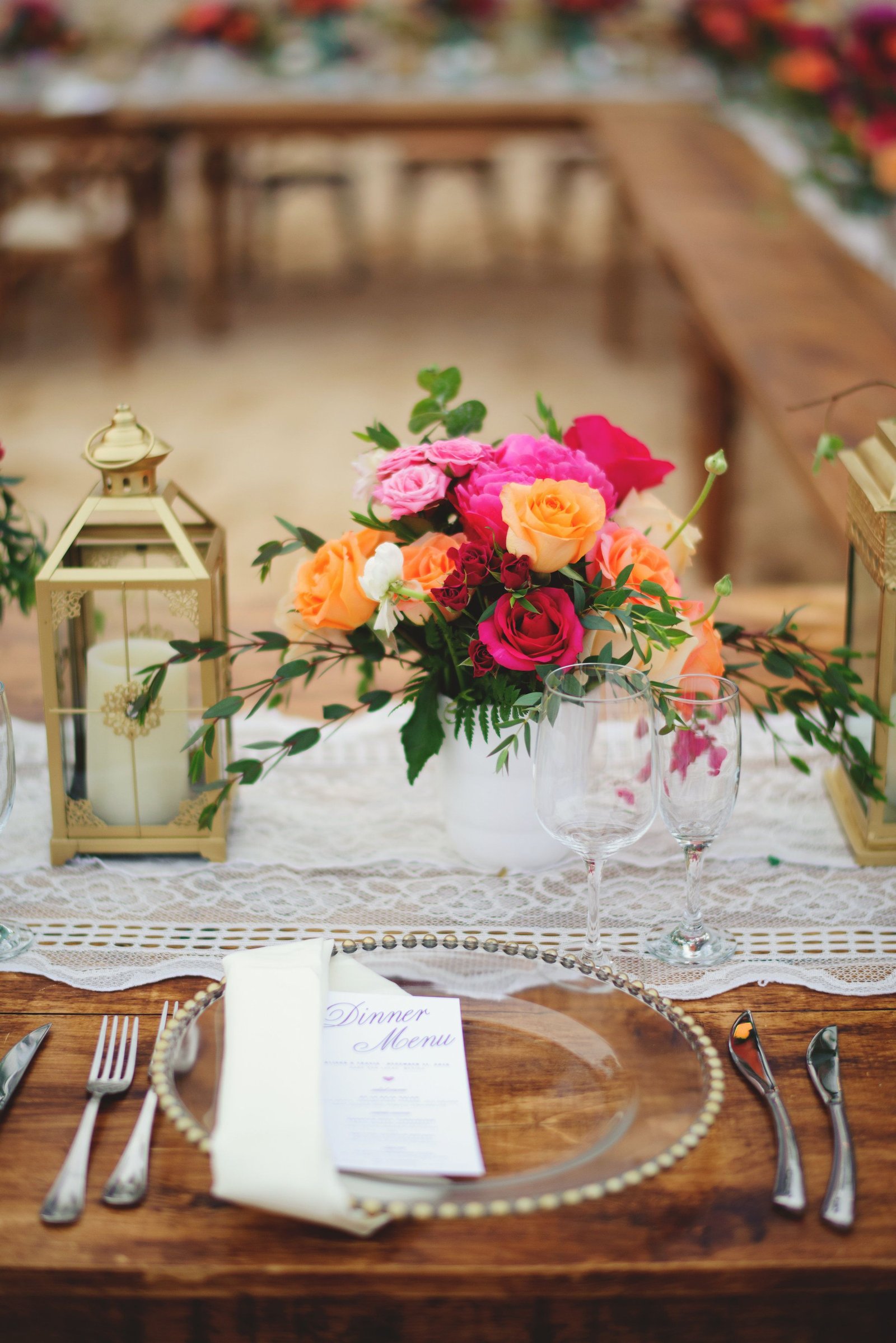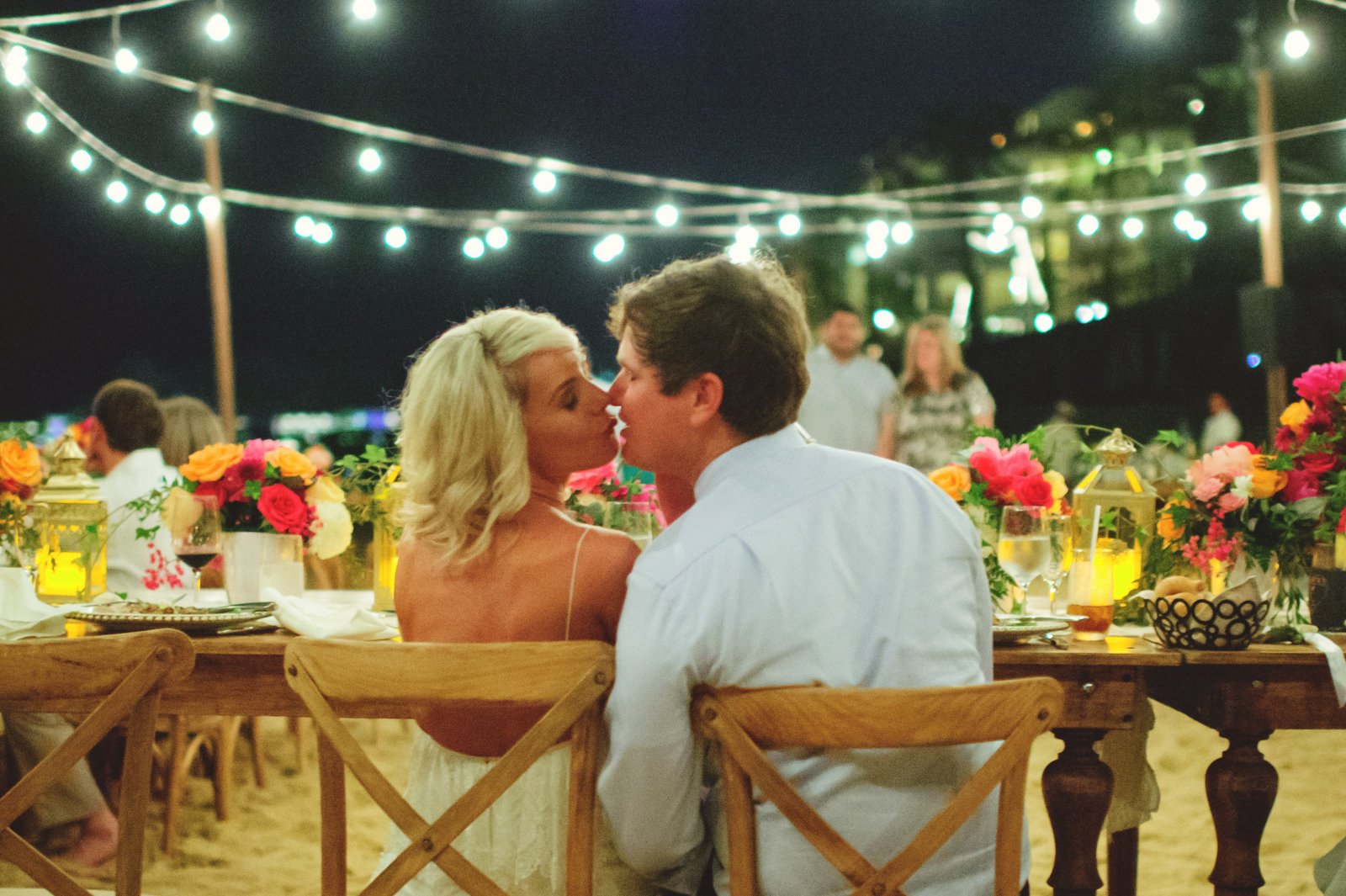 1