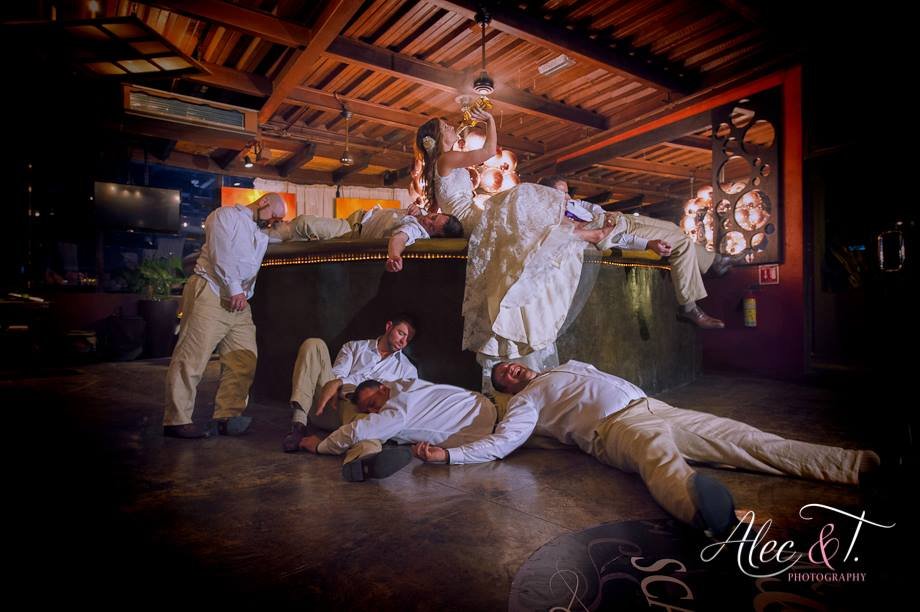 When it came down to Planning Emily & David´s wedding, we had SO much fun! They were such a sweet couple and Emily knew exactly what she wanted from the get go!
She had her Bridesmaids wear beautiful purple dresses that stood out with all of the beautiful color Sunset da Mona Lisa has.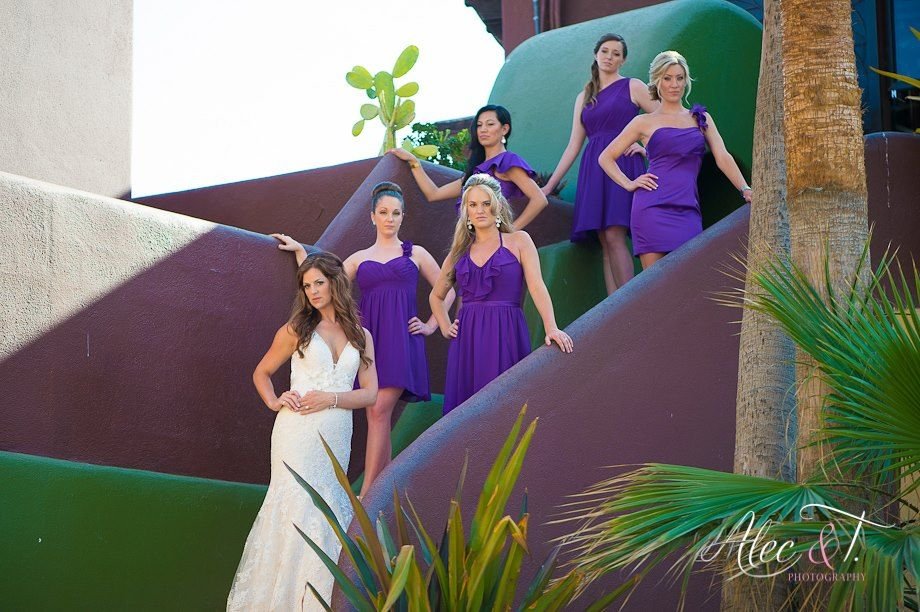 The Groomsmen wore beige suits as well as the Groom, but David stood out by wearing a different color tie then the rest of the guys and looked amazing!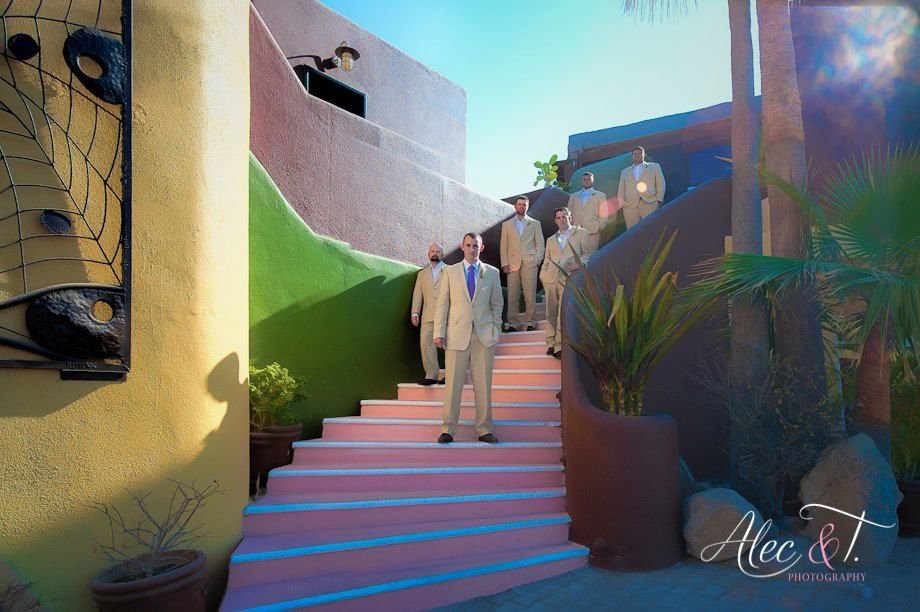 When it came to Emily´s dress, it was just perfect! The color, the style and the way it fit her was pure perfection. It had beautiful hand done embroidery that you can see in the dress that looked so delicate and beautiful. Almost too perfect to wear!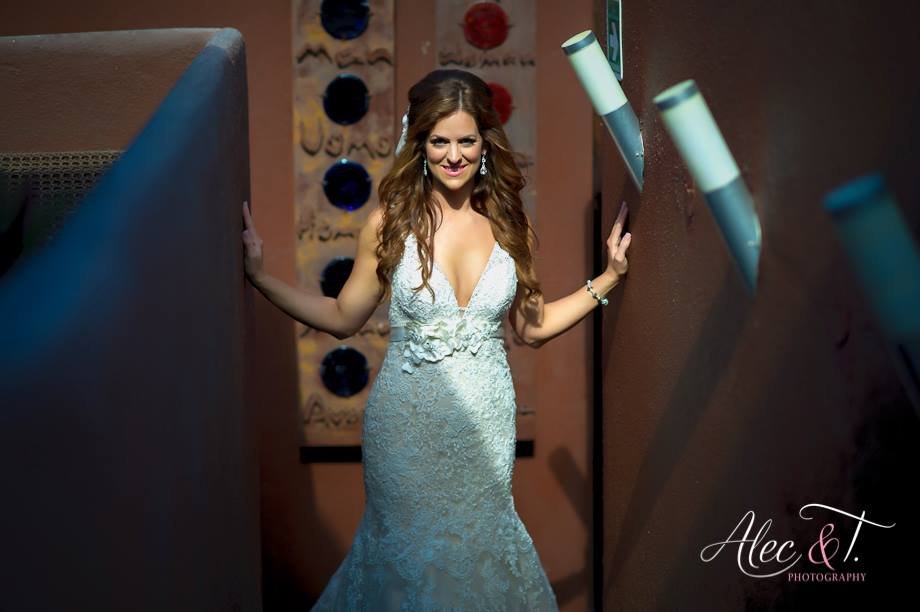 Why do a First Look?
We find that a lot of our Brides are always asking if they should do a First Look, because usually all of the photographer recommend it, and we recommend it too!
This allows you to take a lot of the "main" photos prior to the ceremony and you get to enjoy cocktail hour a little more with your guests! It also helps to get the nerves out before the big "I Do´s".
Definitely something you should talk to your Wedding Consultant about, to see if it is a good fit for you on your Wedding day!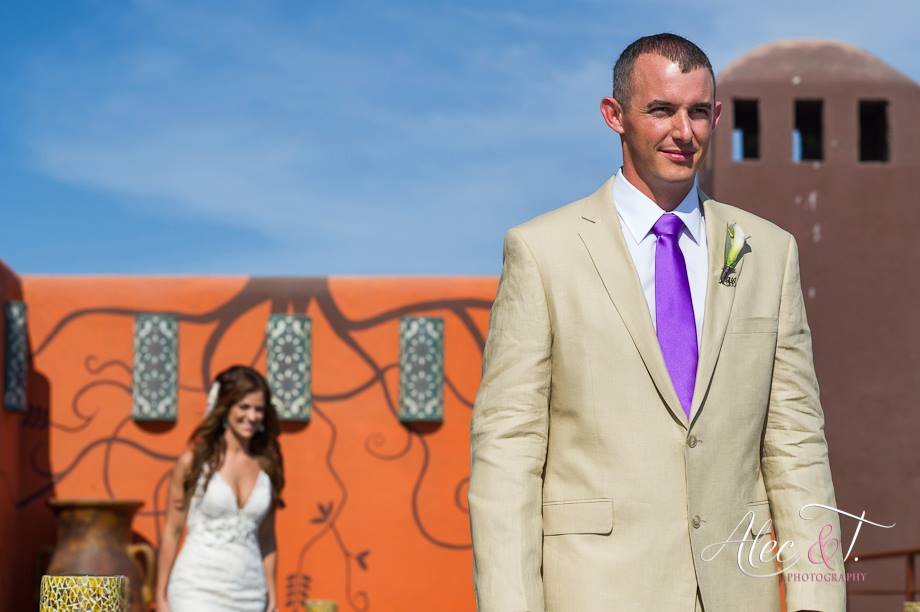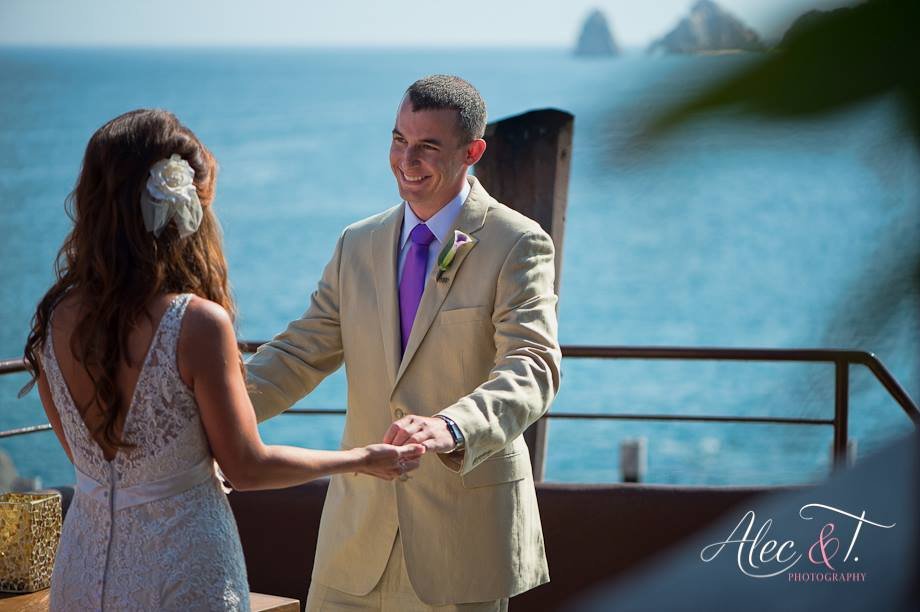 Saying "I do" overlooking the Sea…
Because, why not, right? At Cabo San Lucas we have so many beautiful beaches, Resorts & other venues where you can say "I Do" at that will blow your mind away! One of our favorites is Sunset da Mona Lisa. It is overlooking the Sea of Cortez and if you look far enough, you can see the Pacific Ocean right behind the Arch, which is a famous landmark here in Los Cabos.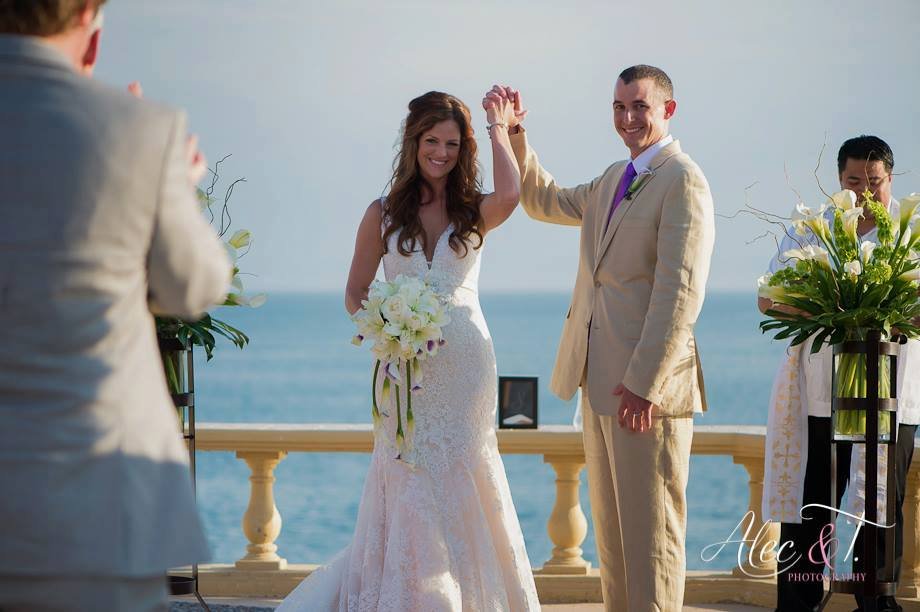 Because everyone loves a little tug of war…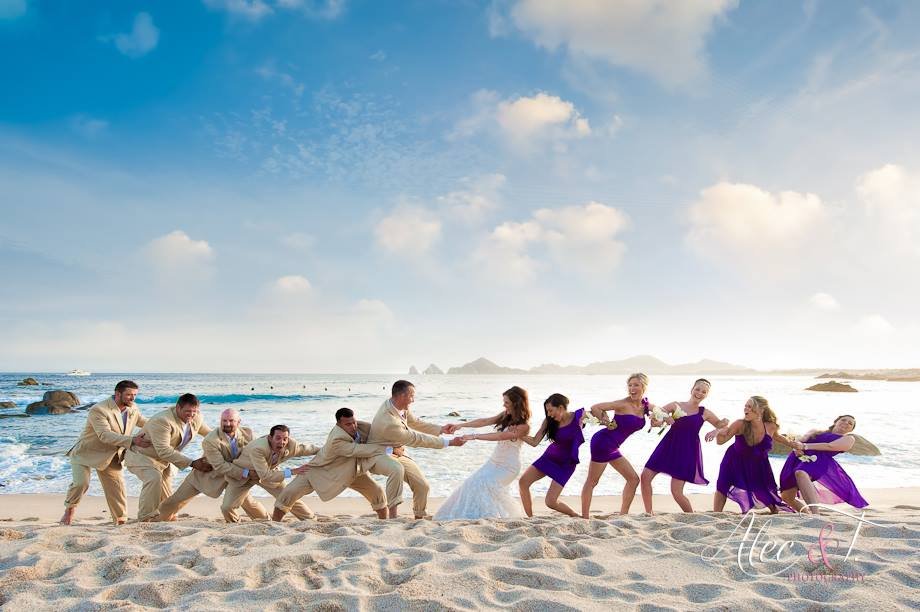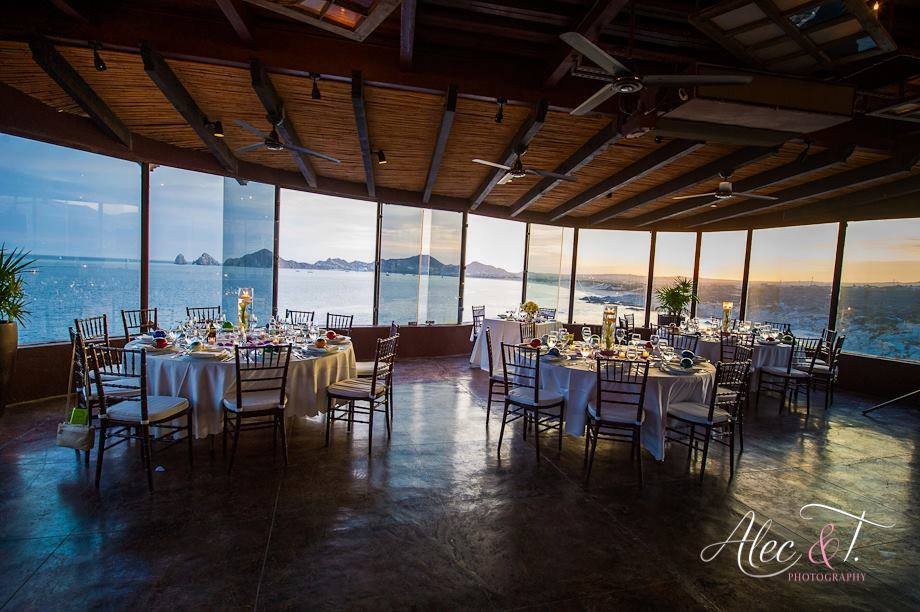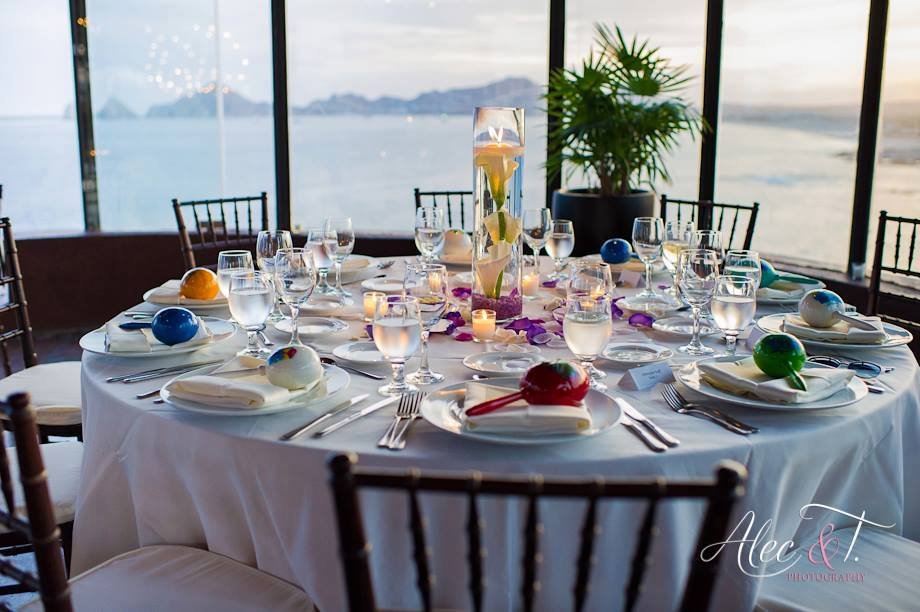 I think some of the kids had a little too much to drink!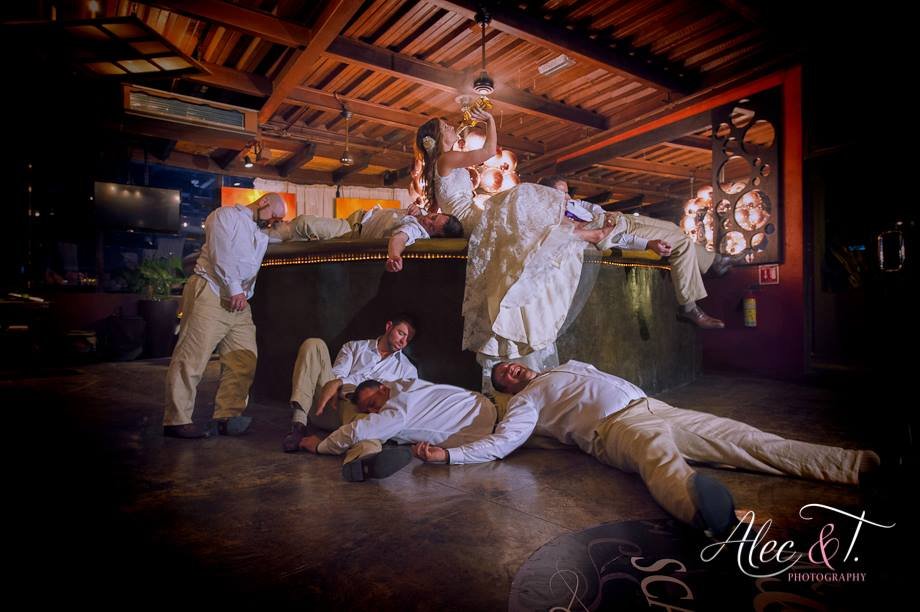 Photography – Alec & T
Venue – Sunset da Mona Lisa
Flower – Cabo Flowers & Cakes
1