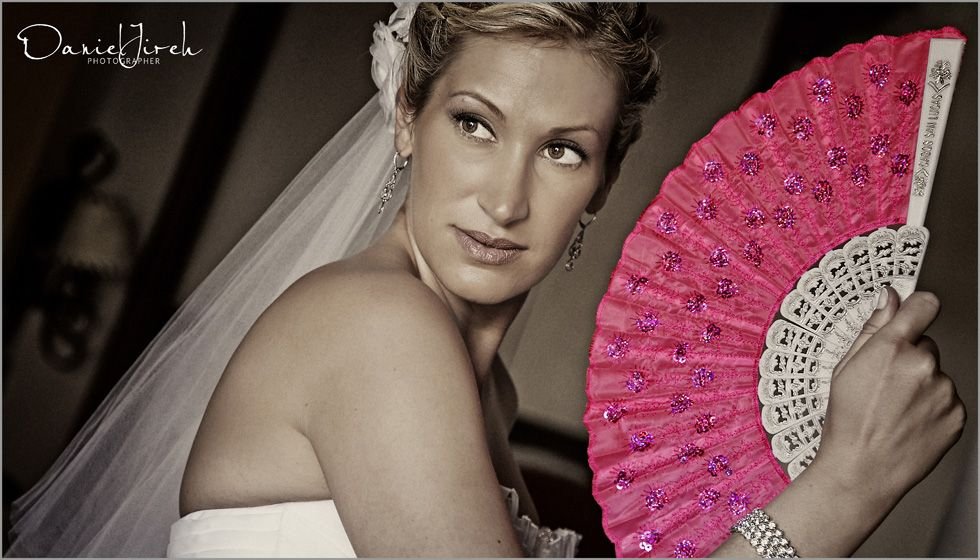 With its 360 days of sunshine per year, turquoise waters and endless sandy beaches, Los Cabos is a destination wedding paradise.  In fact, the scenery is so gorgeous that even the most casual vacation photographer would probably have a hard time making Cabo look bad.  Seriously, remove your thumb from the photo and voila! you're on par with Ansel Adams!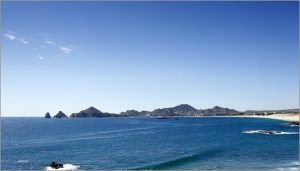 When most people think of a destination wedding in Cabo, they probably picture a ceremony on the sand with guys in linen pants, ladies in flip flops and Coronas all around.  Hey, sounds like a dream-come-true to us!!  This is a fishing town, after all.  It's a safe place to relax, have a good time and celebrate your big day with your closest family and friends.  But there is more to weddings in Cabo than just sand and sun.
Those of us who work in the business know you can have the wedding of your dreams almost anywhere you want.  So if you're looking for a destination wedding that is chic and elegant enough to grace the pages of Brides magazine, don't count Cabo out as an option.  Instead, consider some of our favorite snapshots from actual weddings here in Cabo.
Hana and her Bridesmaids
Cabo Wedding @ Cabo Azul
Beautiful Bouquets in Cabo
Bride Annelore @ Sunset da Mona Lisa
Chrystie and Ryan @ Hacienda Cocina and Cantina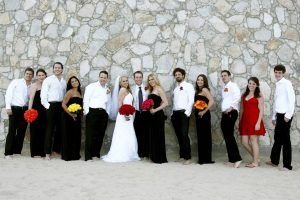 A striking use of black and white on the beach!
We think these photos are gorgeous and for the most part you would not guess they were all taken here in Los Cabos.  And for those of you who are still dreaming of the sand and sun…we'll leave you with this little gem.  Cheers!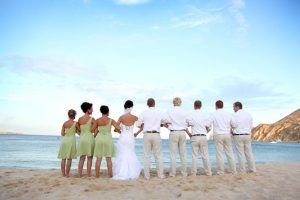 Chrystie and Ryan had the best of both worlds! Stylish and fun!
0