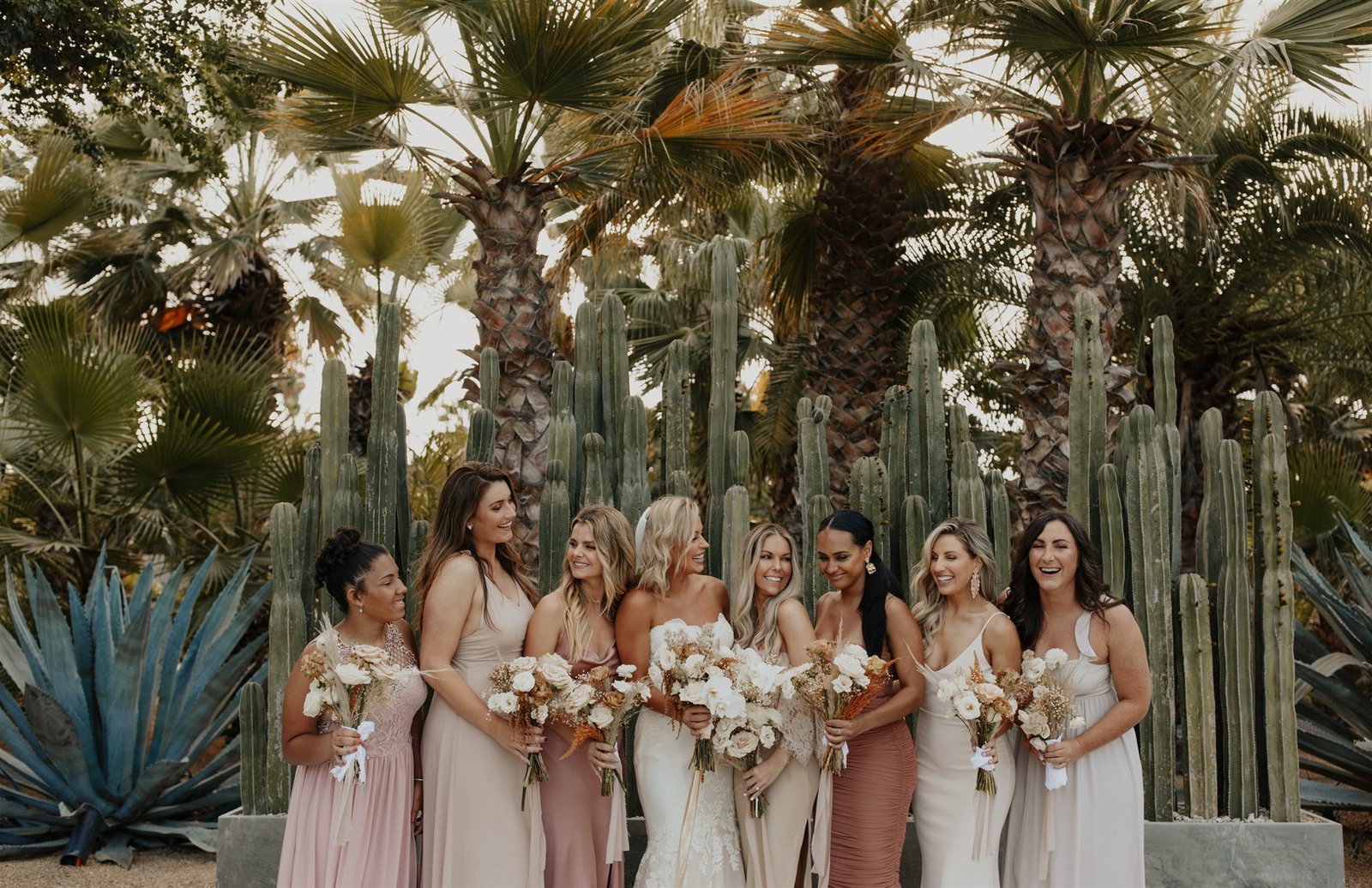 What do you get when a fun-loving Buffalo Bills' football star and a fashion model with a heart of gold decide to tie the knot in sunny Los Cabos? A banging wedding bash featuring designer apparel, epic aesthetics, and mile-wide smiles! This past March, Marlana and Dean battled the current pandemic to realize their dream destination wedding at Acre Baja. Despite a few unexpected setbacks, their love prevailed, and we can't wait to share the results.
When Marlana first contacted us, her smile jumped right through the phone. This was one celebration I simply had to be a part of. As a working model, Marlana is beautiful inside and out, but it was her overwhelming love for her football-playing fiancé that gave us goosebumps. After many months of careful planning, we had secured the perfect location, designed event spaces down to the smallest detail and put together a program that was nothing short of dynamic; And then impending lockdown was announced! Faced with a dwindling guest count (we planned for 105 and ended up with just 54) and the big postponement decision, Marlana and Dean banded together and said: "let's do it!".
Marlana's wedding day preparations were tasked to the very talented Bri Berliner, who chose to highlight her perfect tan with a defined contour and natural glow. Our bride's short, blonde bob was styled into loose waves for a look that was chic, flirty and feminine. When it came to her girls, Marlana went eclectic, opting for boho silhouettes in various shades of pink. In the groom's digs, Dean looked sharp in a cream suit, burnt orange loafers and gold accessories, not to mention, a stunning watch his bride to be gave him with a little message. His boys backing him up in tailored beige formal ware. But it was the bride's show-stopping gown, featuring delicate lace, asymmetrical detailing and a fluffy train, that stole the show. Cartier wedding bands, champagne stilettos, and personalized denim jackets are just a few of the designer details that took the look from 1 to 100 in a heartbeat!
As sunset rolled over the horizon, it was time to make it official. Along with the team at Let It Be, we designed a bohemian-inspired landscape full of romance and whimsy. Pale wicker chairs, Pampa grass adornments, and a towering, geometric arch framed our ceremony space, with waxy white Phalaenopsis orchids, creamy blossoms, and touches of burnt orange working to transform Acre's blank canvas into a wedding wonderland. Minister Marco kept things short and sweet, uniting Mr. and Mrs. Marlowe in matrimony and inspiring tears of joy and laughter among guests. Keen to forget the setbacks, this group of 54 were ready to party. Signature cocktails served in personalized coconut shells (by Black Palm) and scrumptious, bite-sized appetizers were served poolside as photography genius Madeline Shea wrapped up our couple's sunset session and prepared for dinner.
We believe a first-class meal deserves an elegant tablescape. Making use of Acre's imperial tables, we combined dusty pink velvet runners and fringed placemats with crisp white chargers, crowning the lot with towering Pampa grass centerpieces, gold cutlery, and tapered candles. To maximize comfort, plush velvet settees in burgundy and pink were placed alongside wooden side tables, tiny florals and an abundance of cushions to create lounge setups. Fabulous food and cocktails were accompanied by the traditional toasts, dances and cake cutting before Marlana reappeared in a silky white slip with sexy spaghetti straps. That was our cue, and DJ Alex Alanis turned up the volume to dance the night away. Awesome tunes, an onsite cigar bar (thanks George Torres!), and a late-night churro snack made this a party to remember.
Thank you to my team of amazing vendors for braving the conditions to make Marlana and Dean's vision a reality, and a HUGE thank you to Madeline Shea for capturing all the details and emotions, as well as to Mr. and Mrs. Marlowe, your story shows us that love, enthusiasm and a willingness to compromise in the face of adversity yields wonderful results. Thank you for making Cabo the home of your most special memories!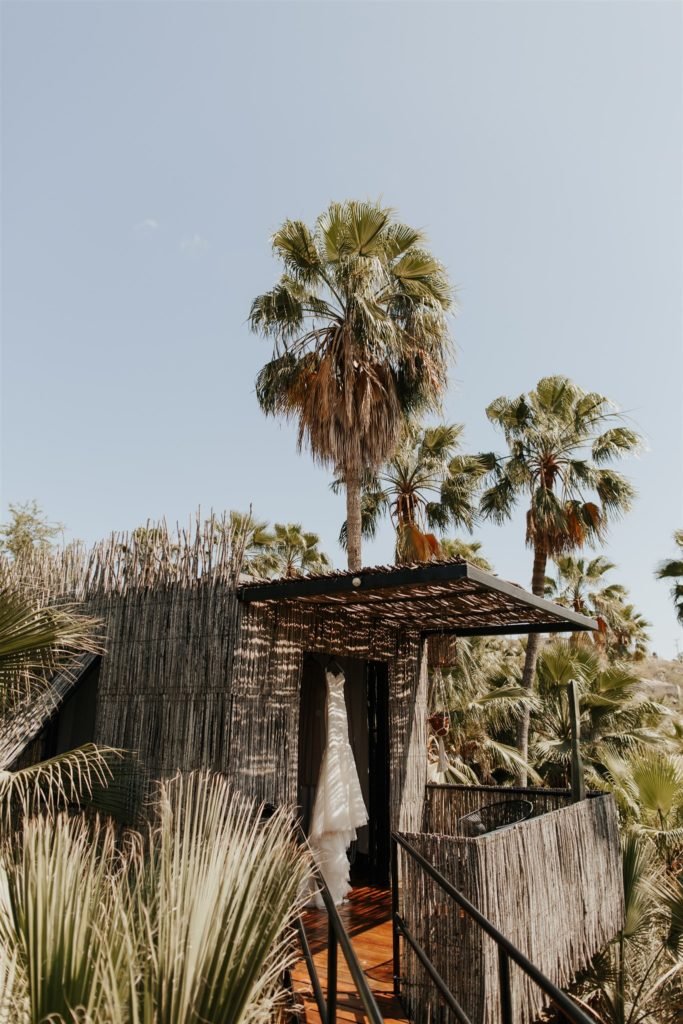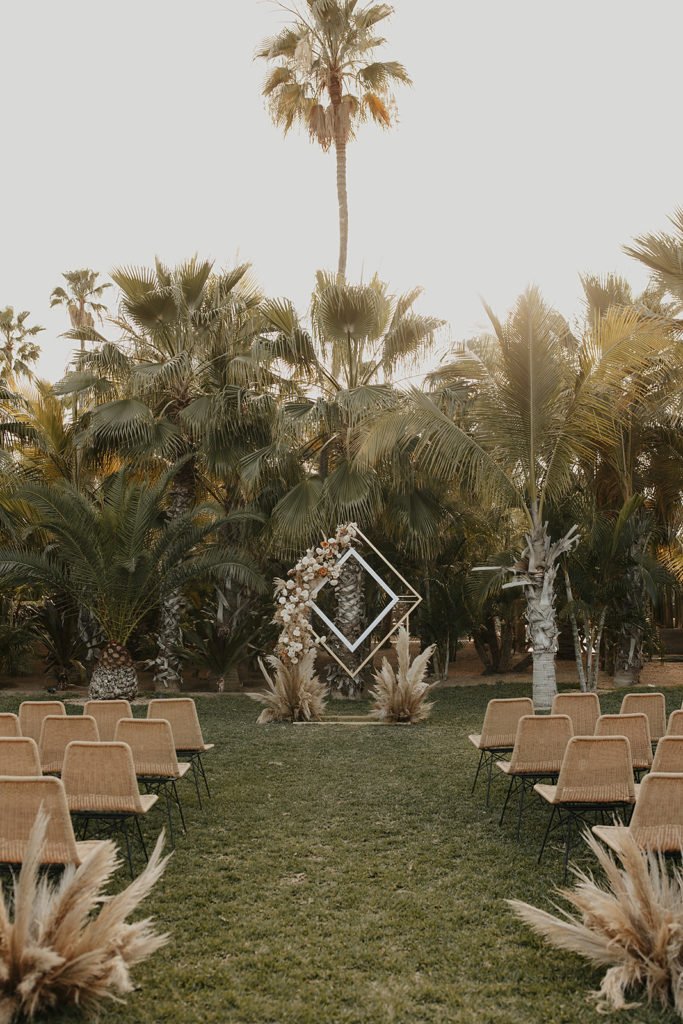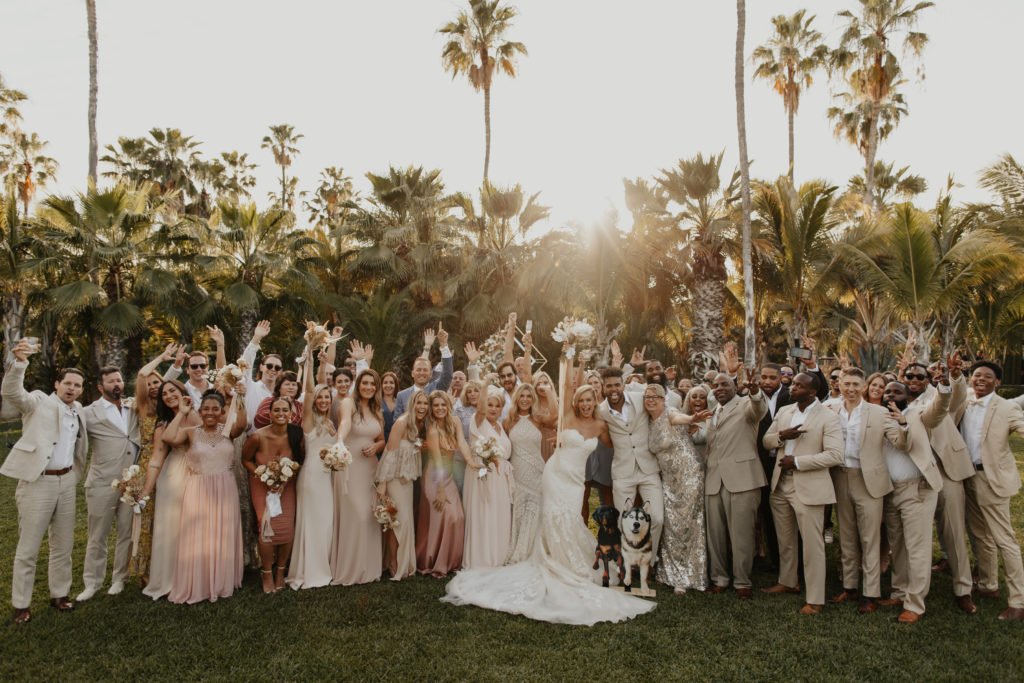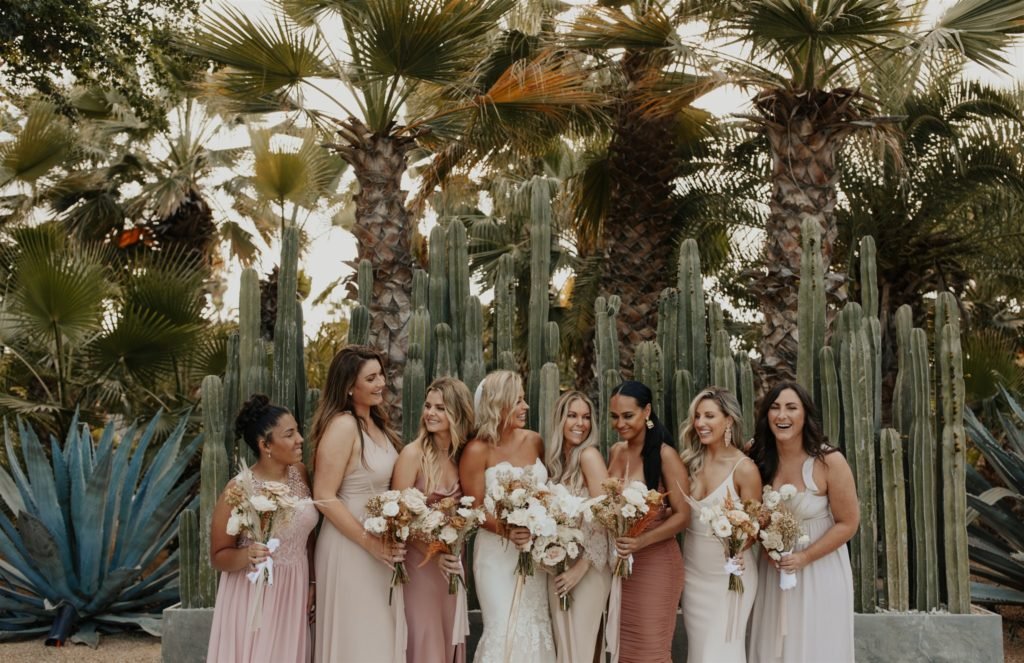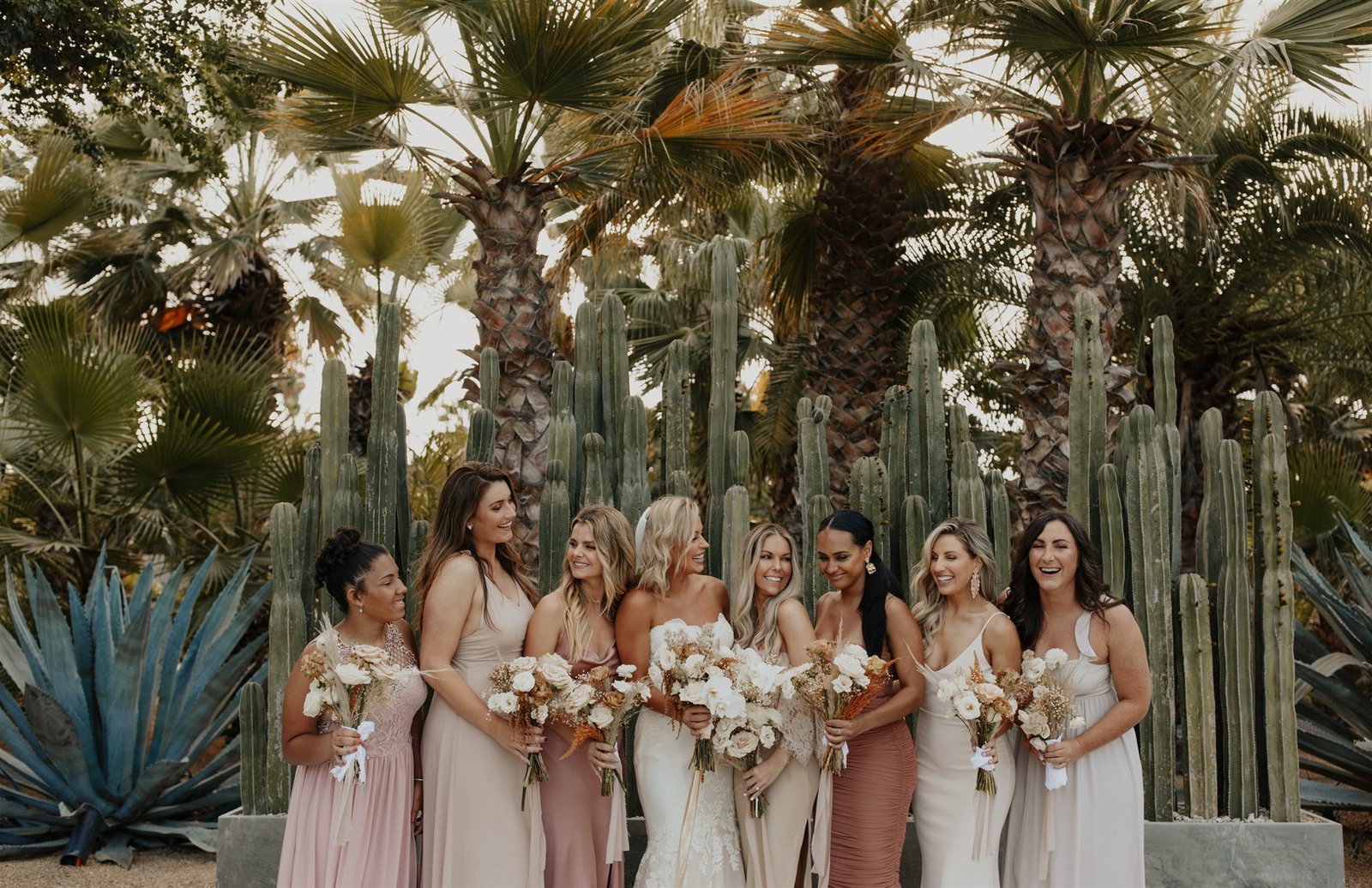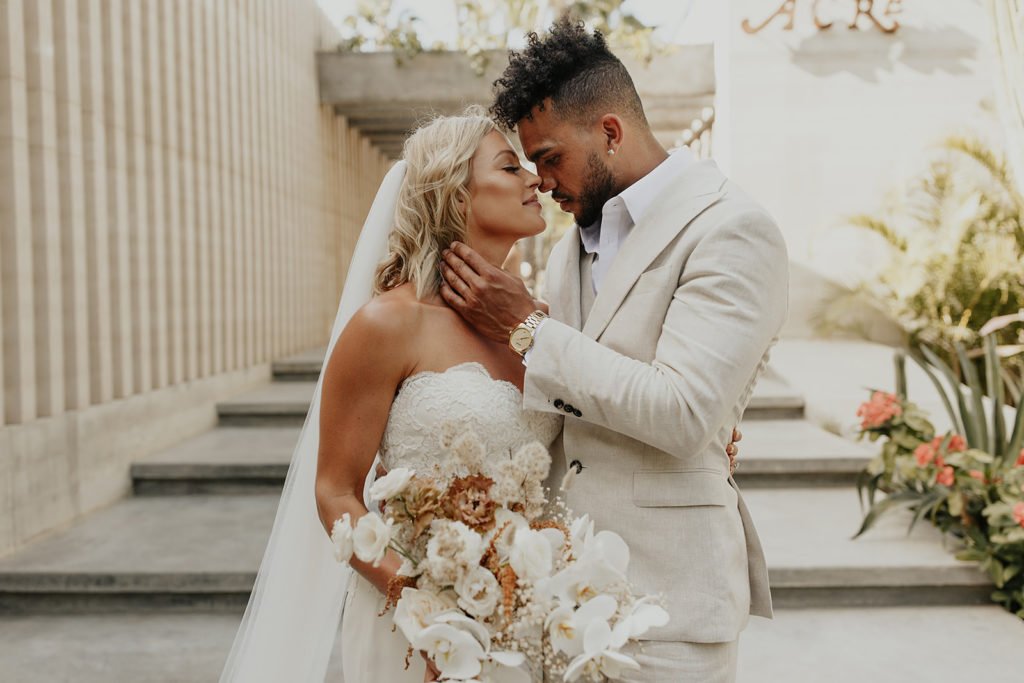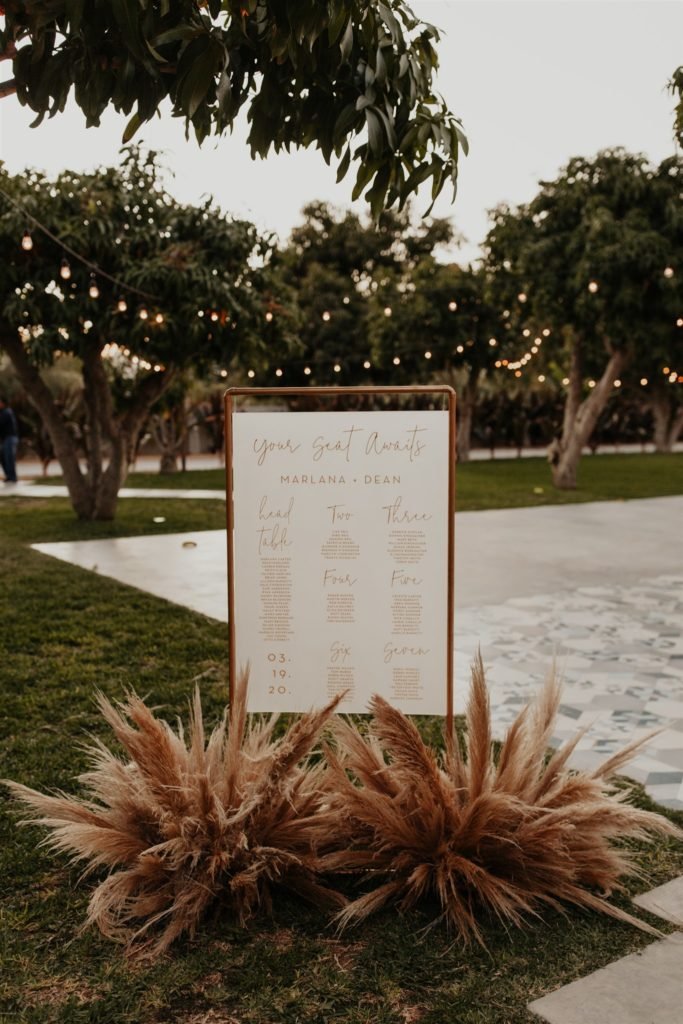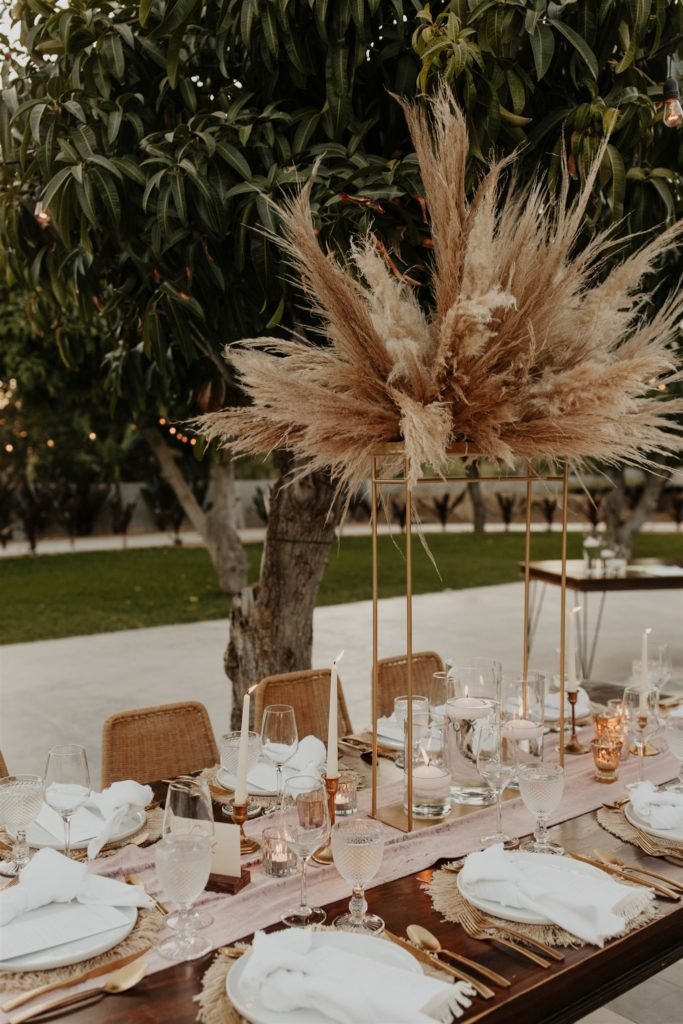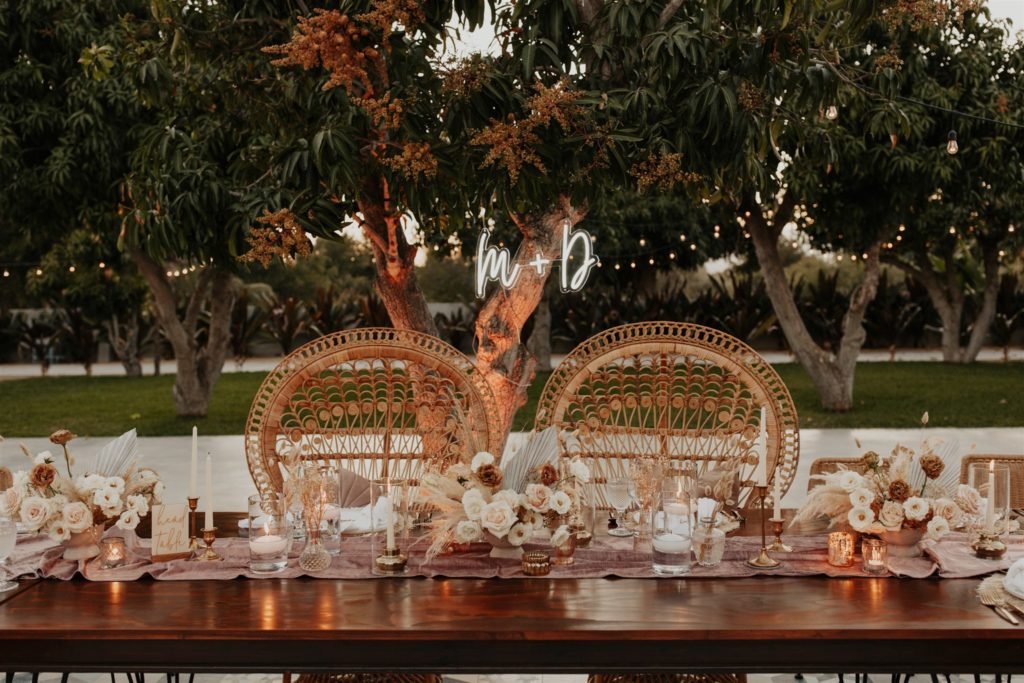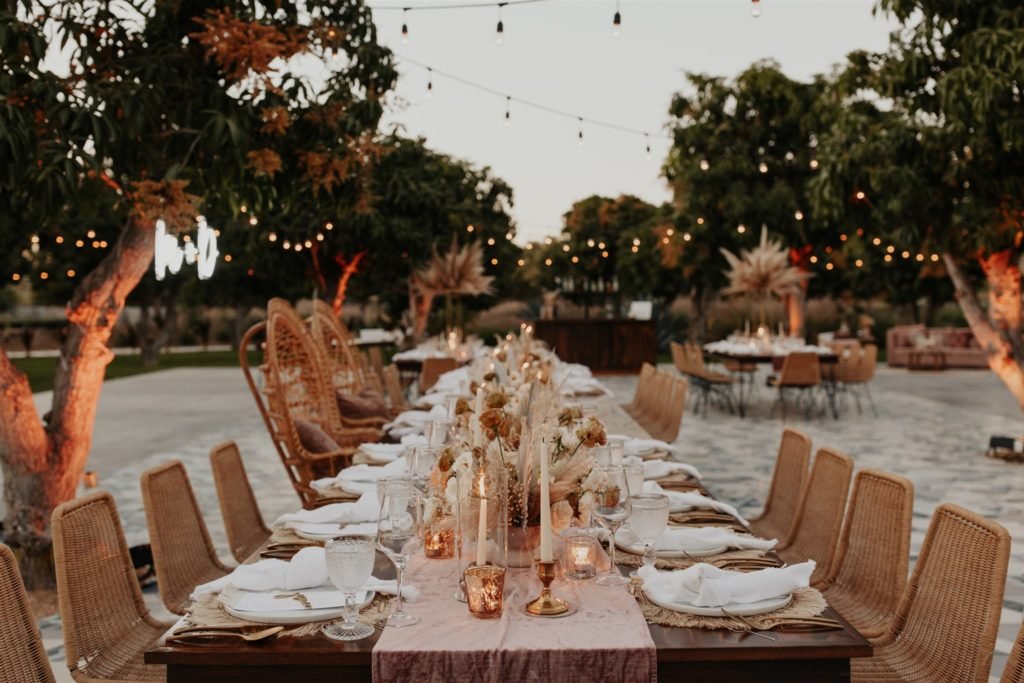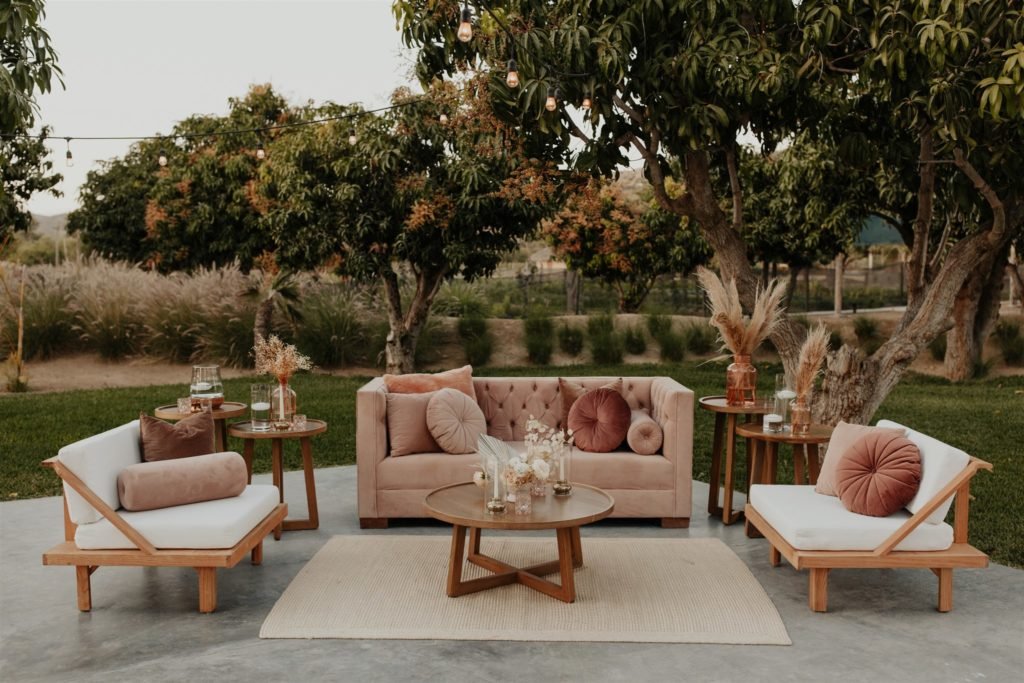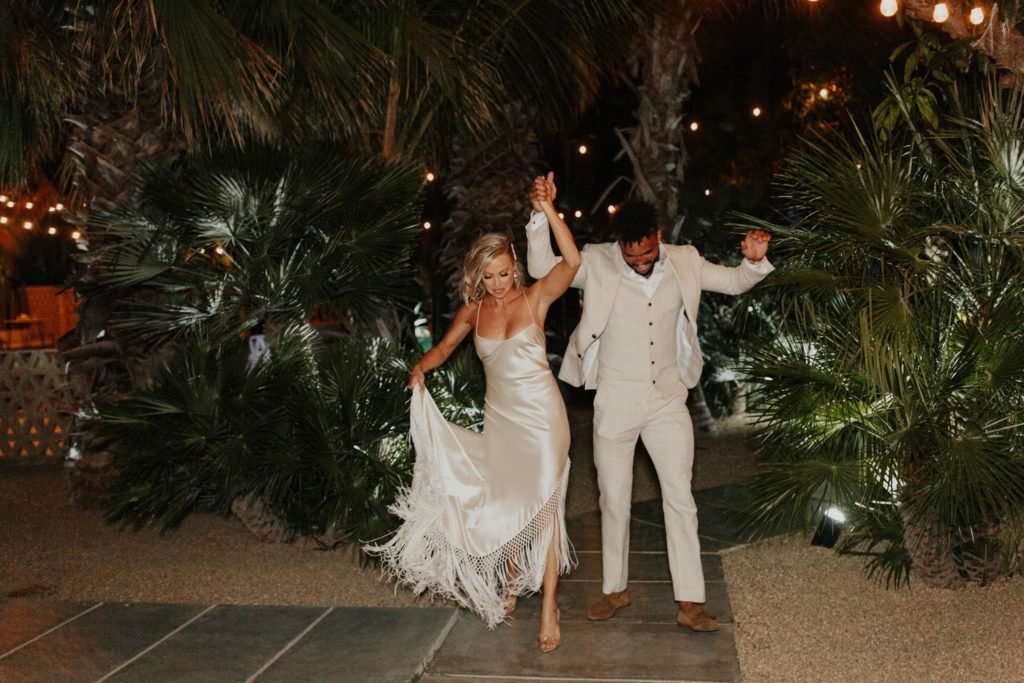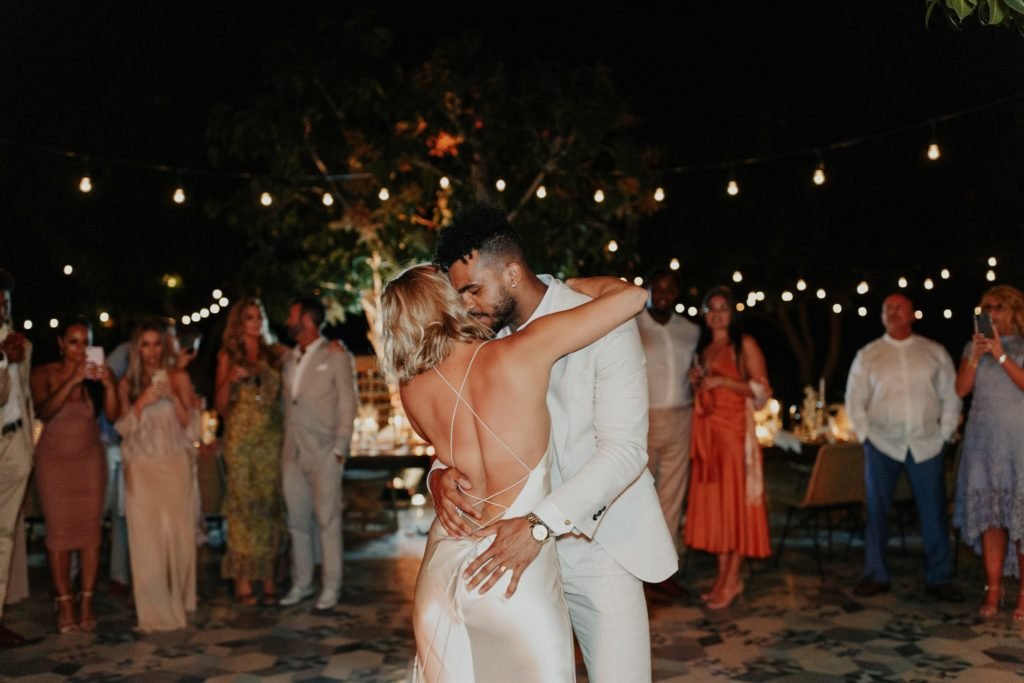 0