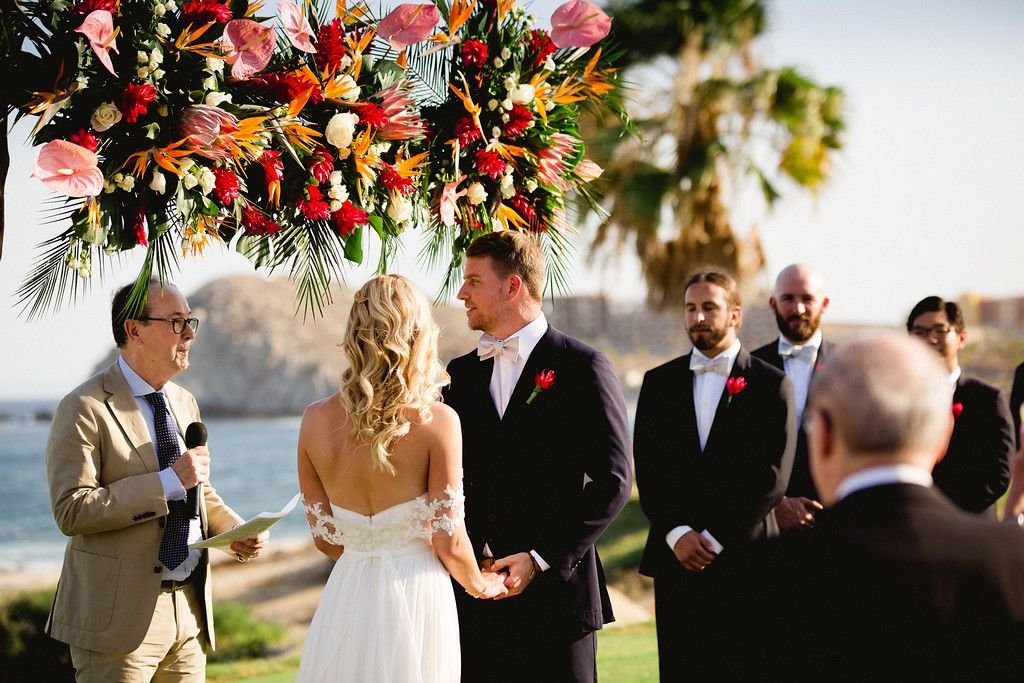 In the past decade, Los Cabos has become one of the most popular Wedding Destinations in the World. From Indian, to Jewish, Symbolic & Legal Weddings, we have seen it all and they are all AMAZING!
When Emily & Oli first contacted us, we knew immediately we made the perfect click! They had initially planned to wed in the US, but when the venue they had booked was sold a couple of months before their wedding date, they had to think quick, and decided to have a Destination Wedding. They wanted to explain their idea and have it come to life. They did not want to have to worry about the little details, and left the planning & design to the professionals. We were SO excited with the turn out and could not have asked for a sweeter Bride & Groom.
They let our design specialists flow with the Tropical, but touches of desert vibe, so we incorporated Monstera leafs, Proteas, Birds of Paradise, Gingers and touches of beautiful, tropical, fresh flowers. We had such a great time playing with all of the colors and textures, that the end result turned out perfect!
When it came down to what Emily was going to wear, she decided to do a see through lace covering her chest and shoulders, with thin fabrics all the way to the floor. She wore gold Sam Edelman low heels and the contrast with her ivory dress made the combo simply perfect!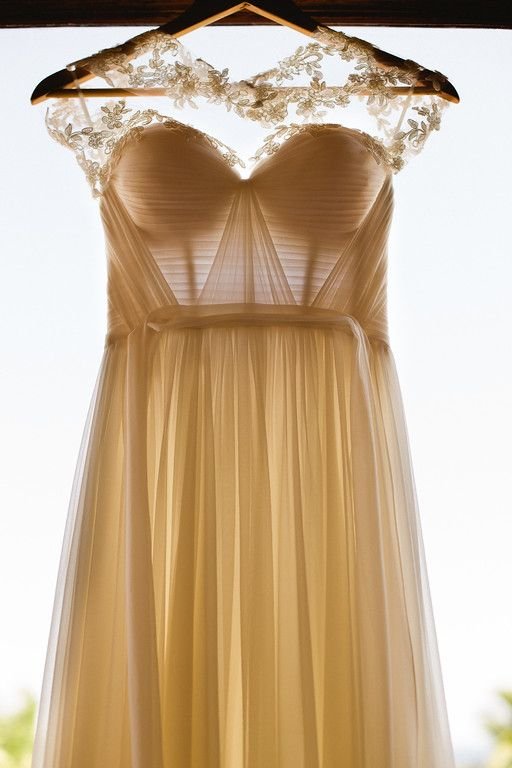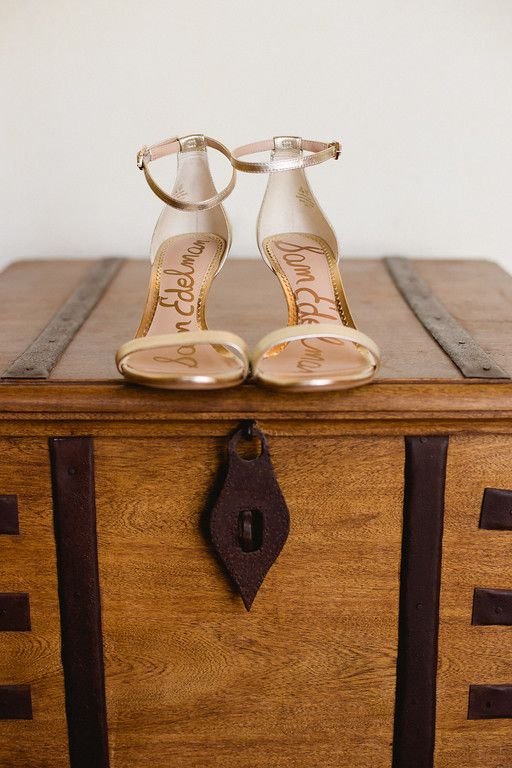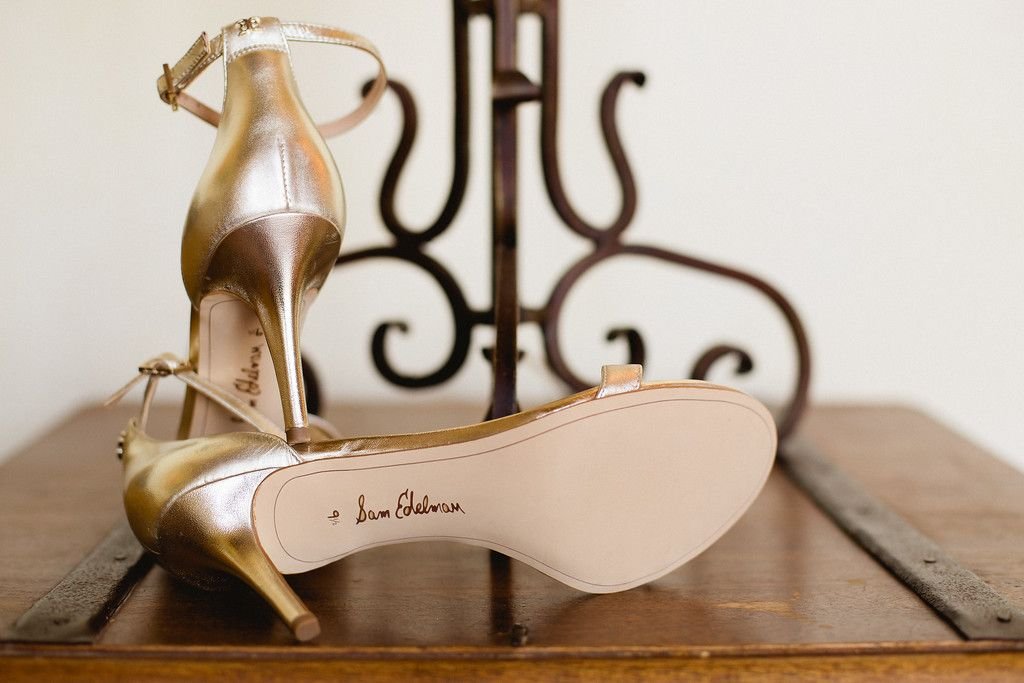 Getting Ready
She wanted to make sure all of her Bridesmaids and Bridesman were comfortable during their Getting Ready so she got all of them matching robes with a Tropical Print, and it went with the whole theme perfectly!
Emily and her Bridal Party all got ready at the Cabo Del Sol Club House, where one of our favorite Hair + Makeup stylists met them to glam everyone up, and wow! Did everyone turn out perfect or what?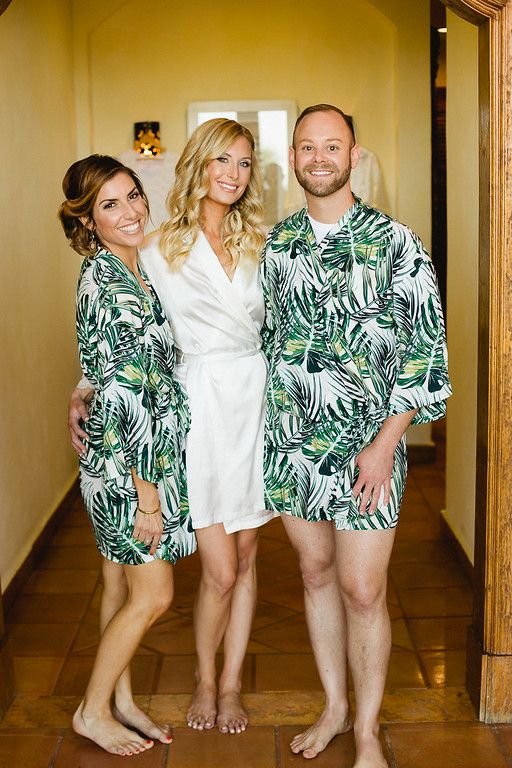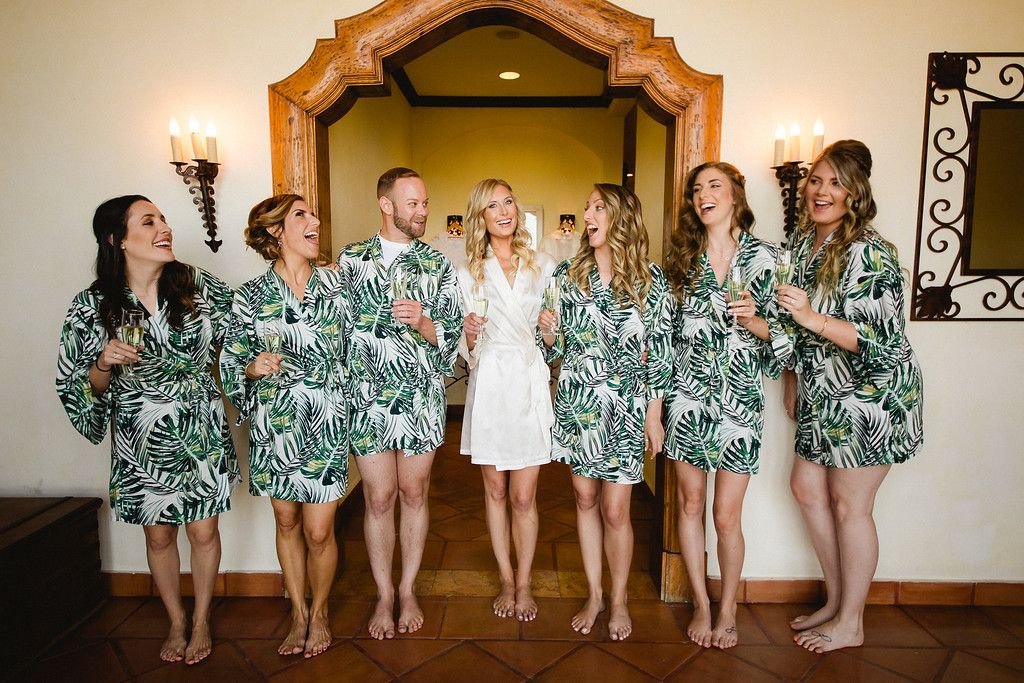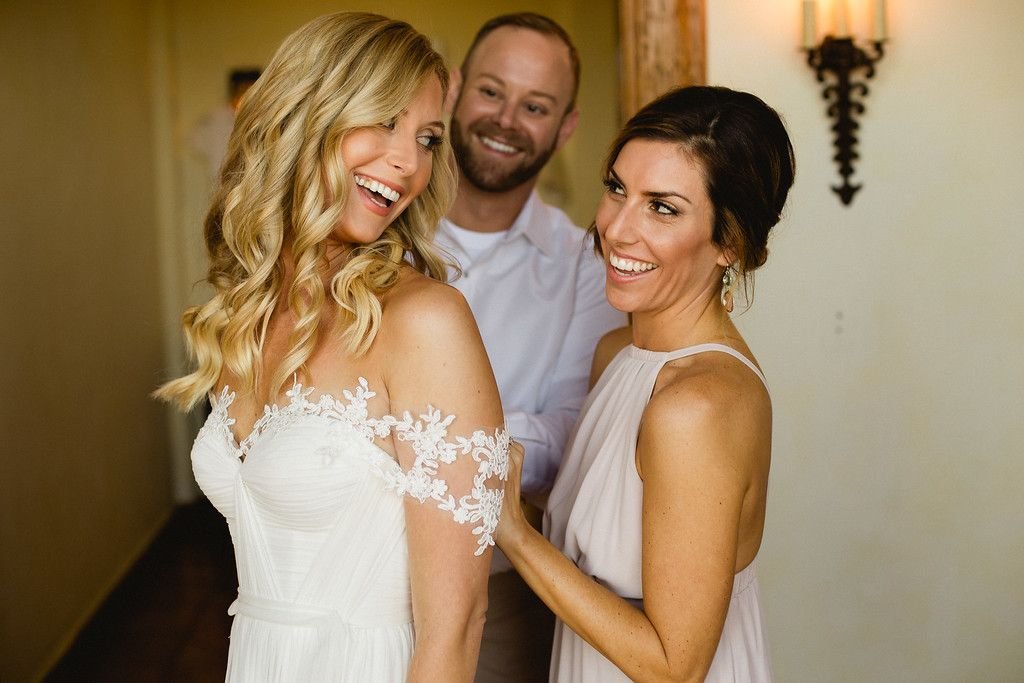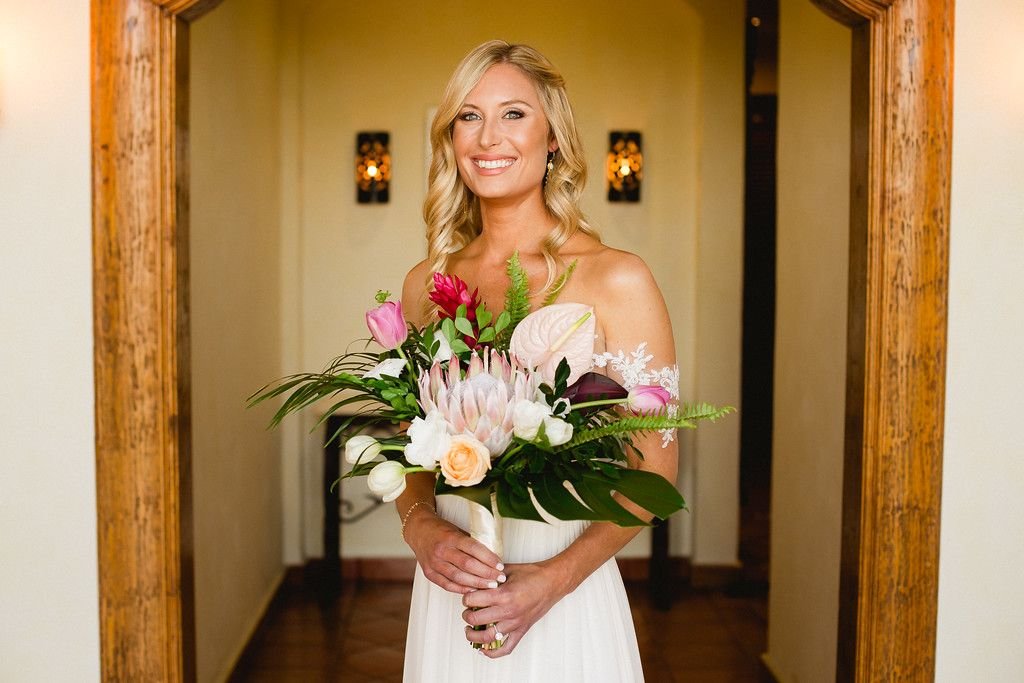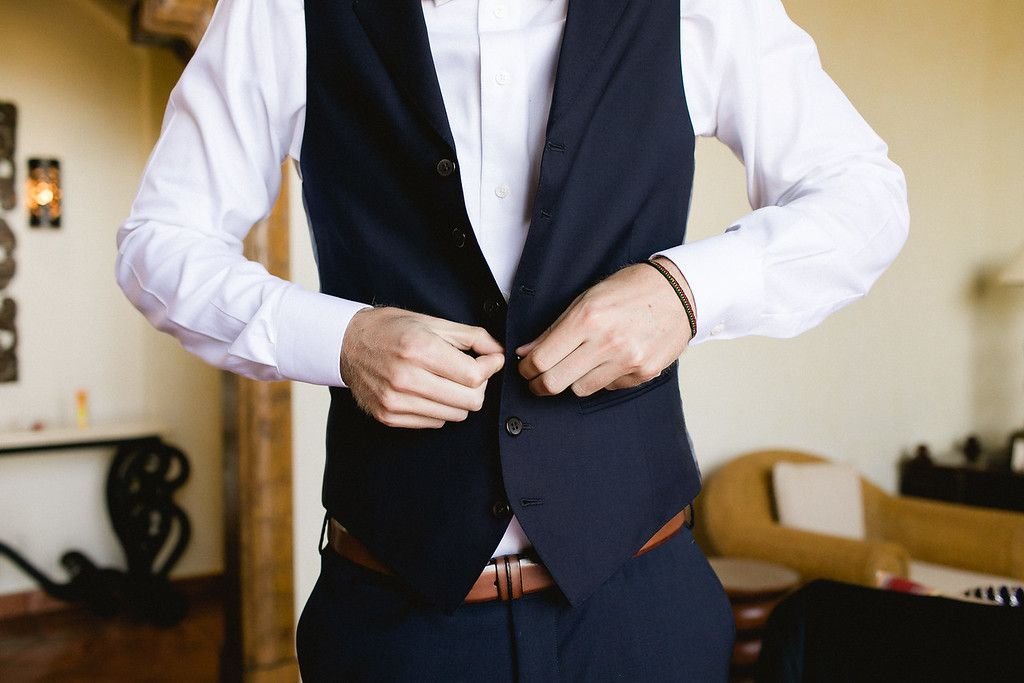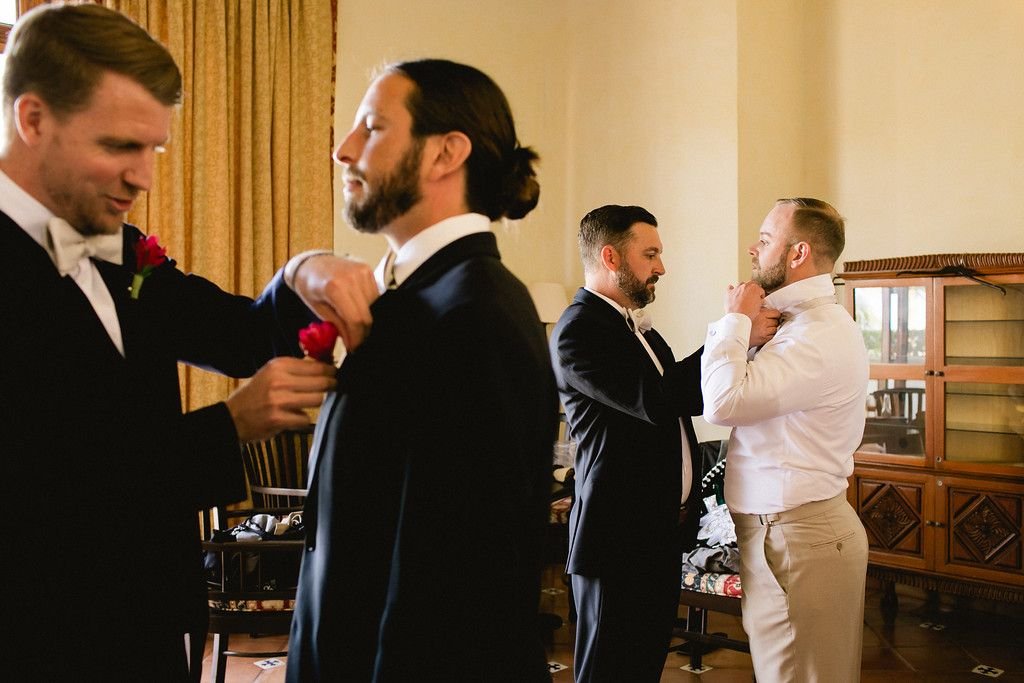 First Look: Why is it a good Idea?
We always recommend doing a First Look, especially at a Destination Wedding. This helps to ease the nerves AND you get a lot more photo´s in prior to the Wedding Ceremony, so you get to enjoy more time with your Family & Friends instead of taking photo´s during the whole cocktail hour and part of the Reception dinner.
It is a very personal subject, but when possible, and you feel like doing a First Look, go for it!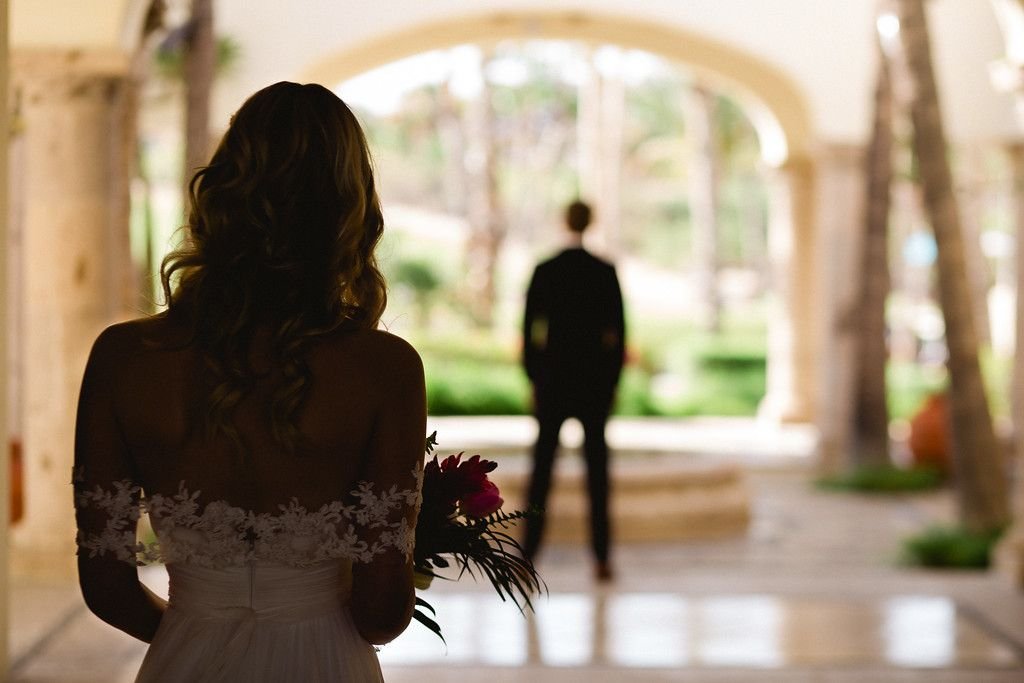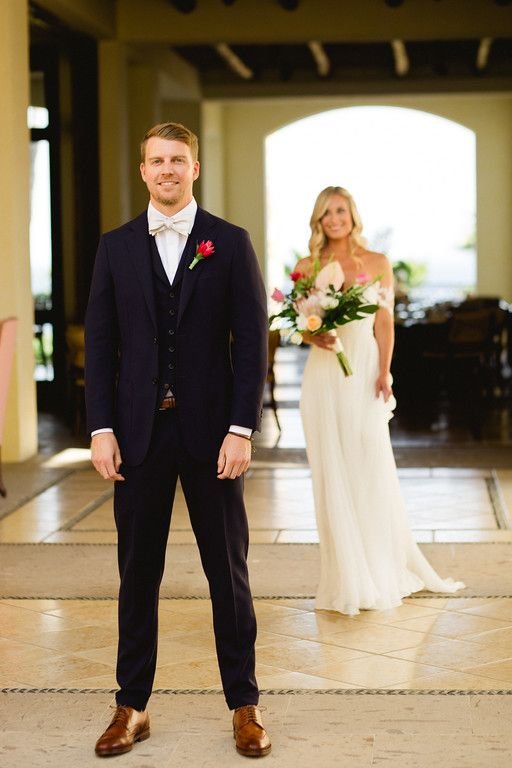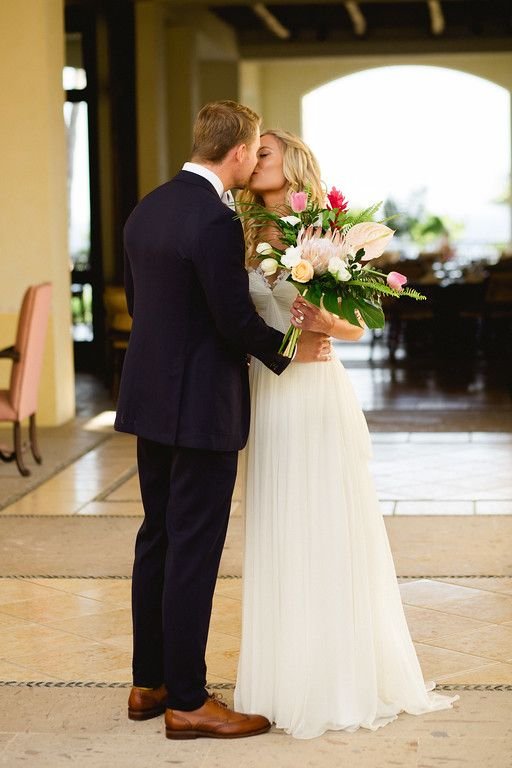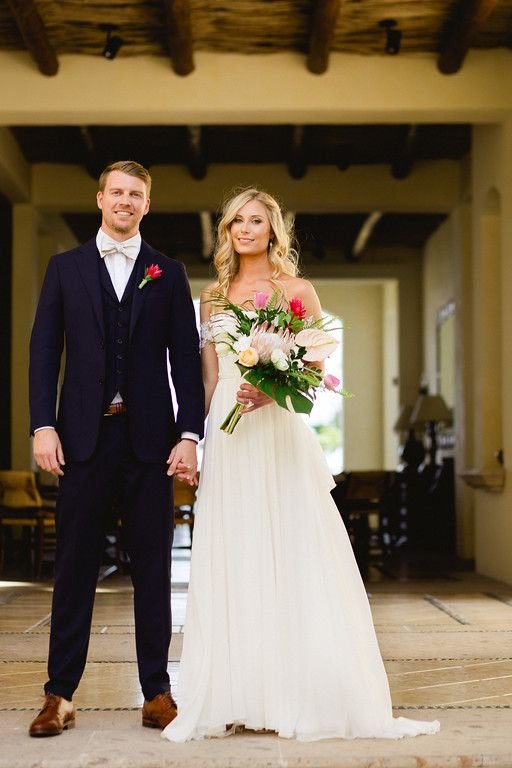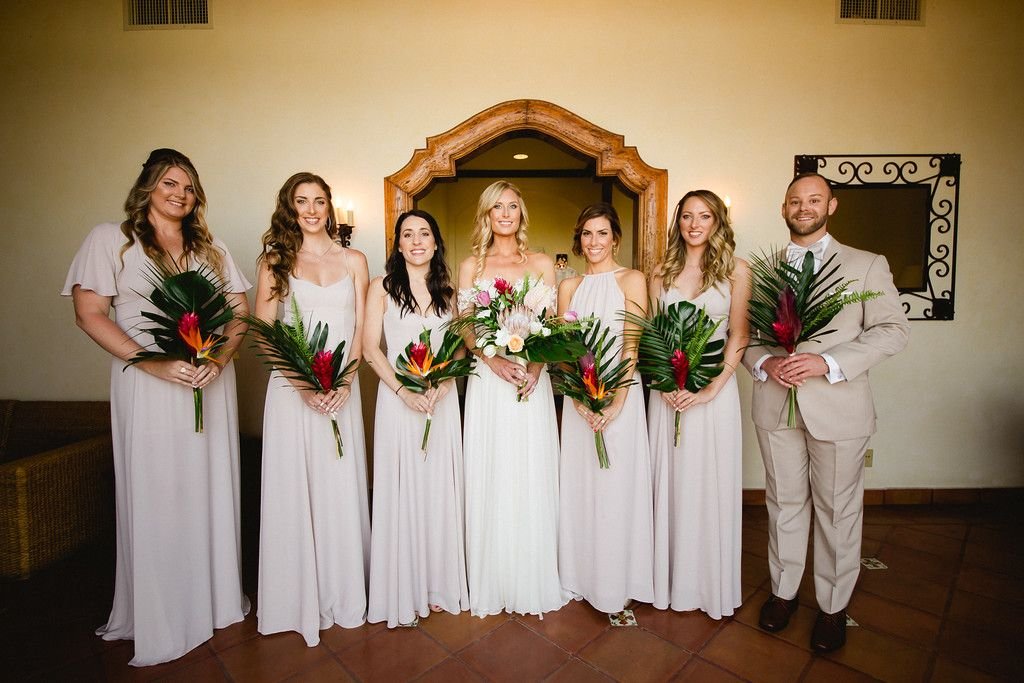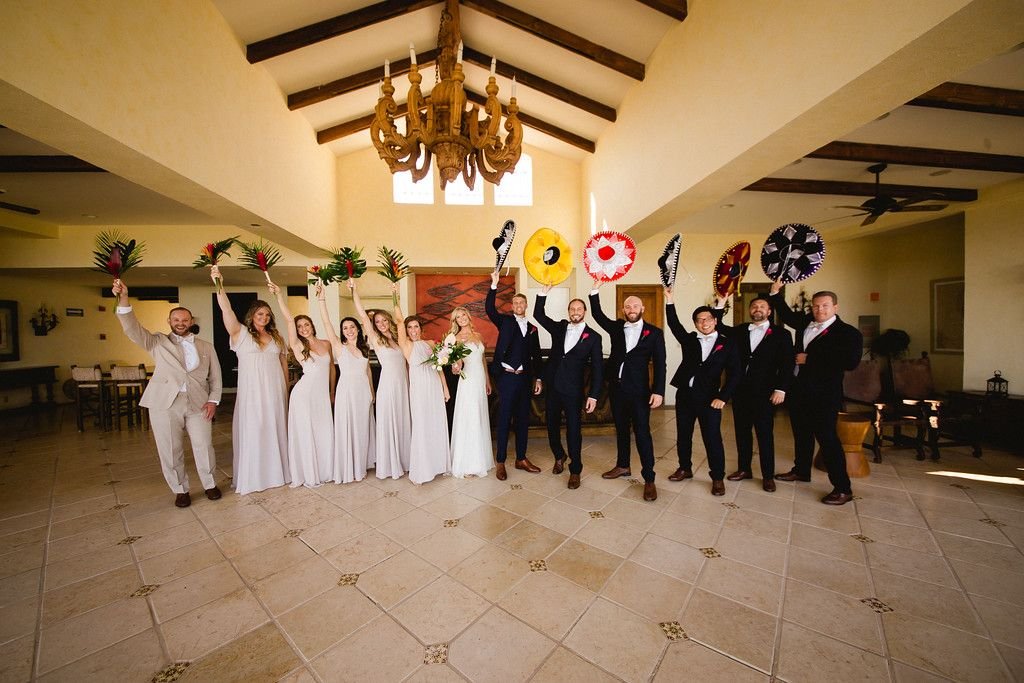 Ceremony and Décor
Since the whole Wedding theme was tropical, fun and vibrant, we decided to add some touches to the Ceremony Chairs as well, with some beautiful fresh Gingers, Monstera leafs and Palms.
They gave the perfect accent to make everything look unique and personalized.
When it came to the Ceremony alter, we went with drift wood and loaded it up with the floral theme. It was a little tricky, because we had never used Birds of Paradise for Wedding day décor, but it was pulled off to the highest bit of perfection, and went so well with the theme.
With Cabo del Sol´s beautiful cactus off to the side, the Sea of Cortez in the back and their closest Family and Friends as their witness, their wedding was a complete success!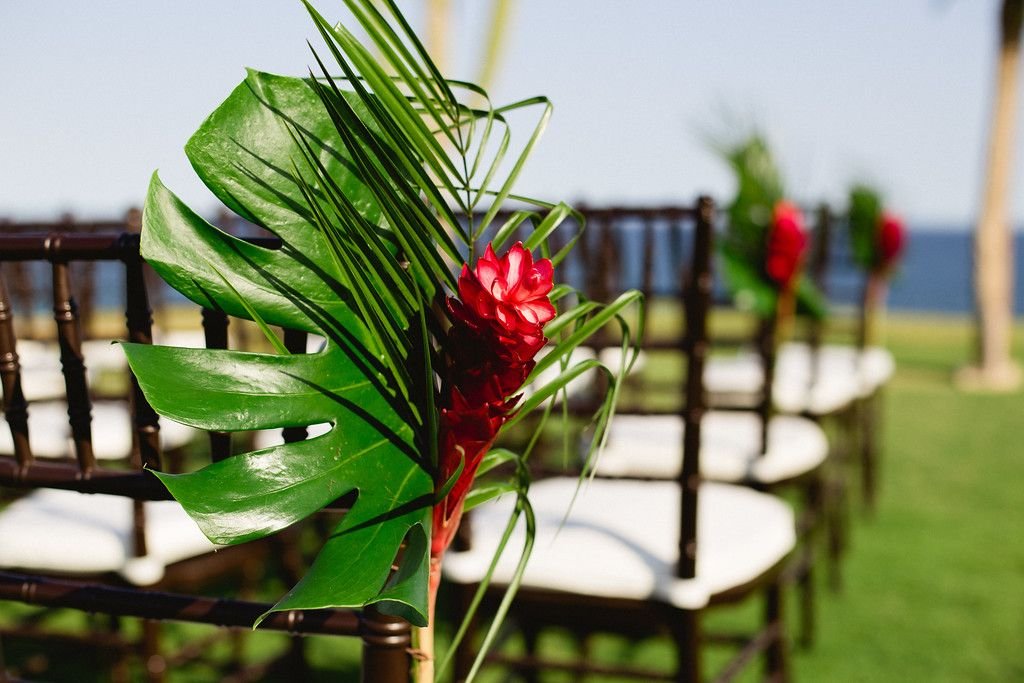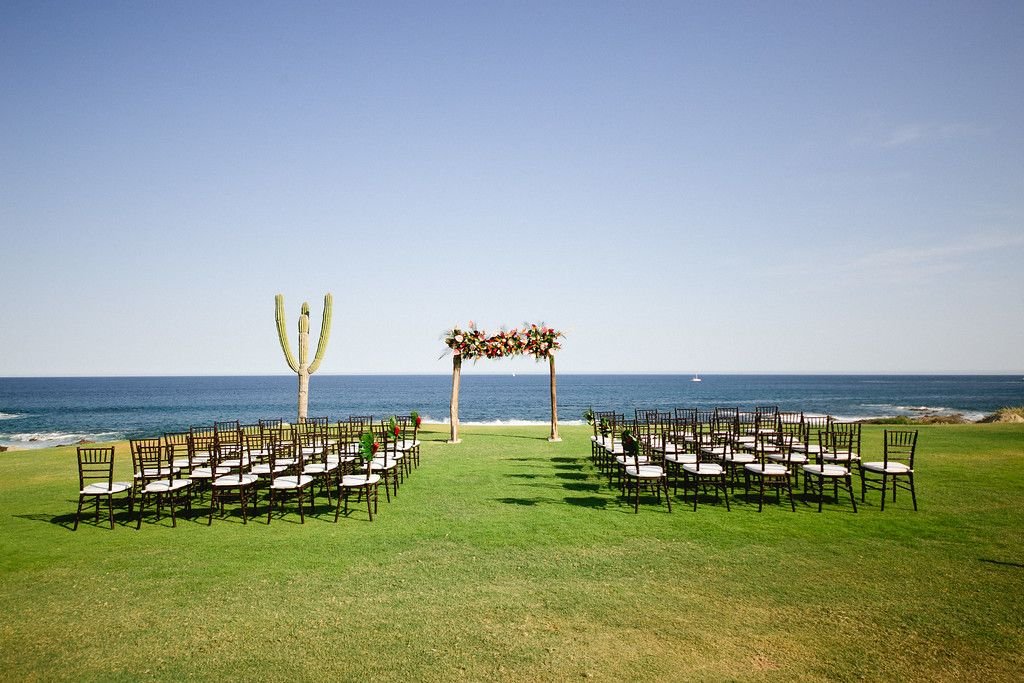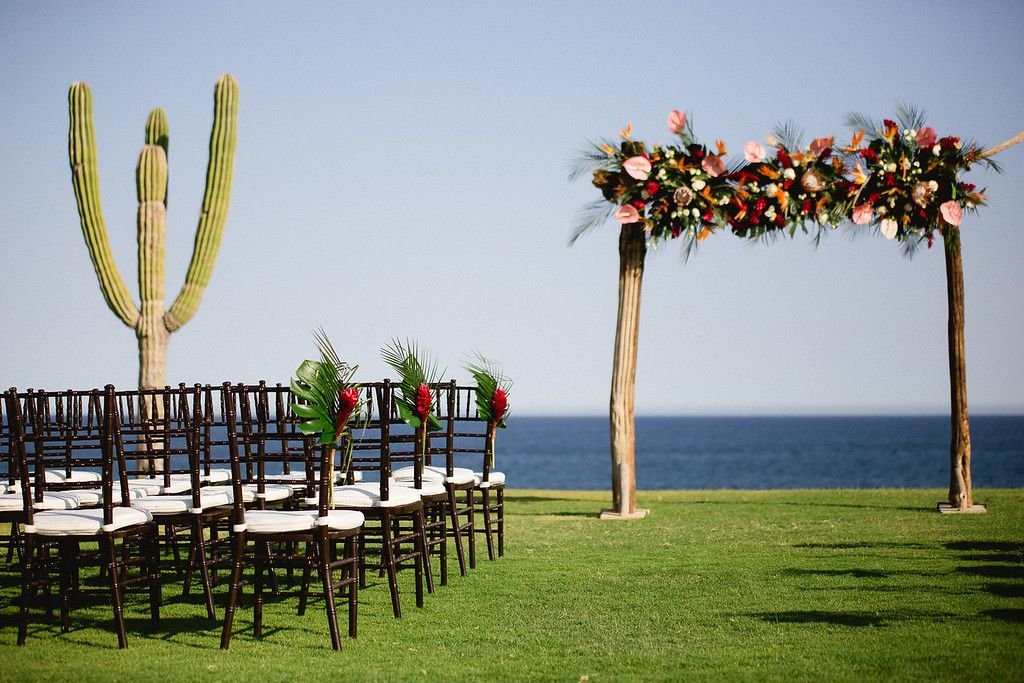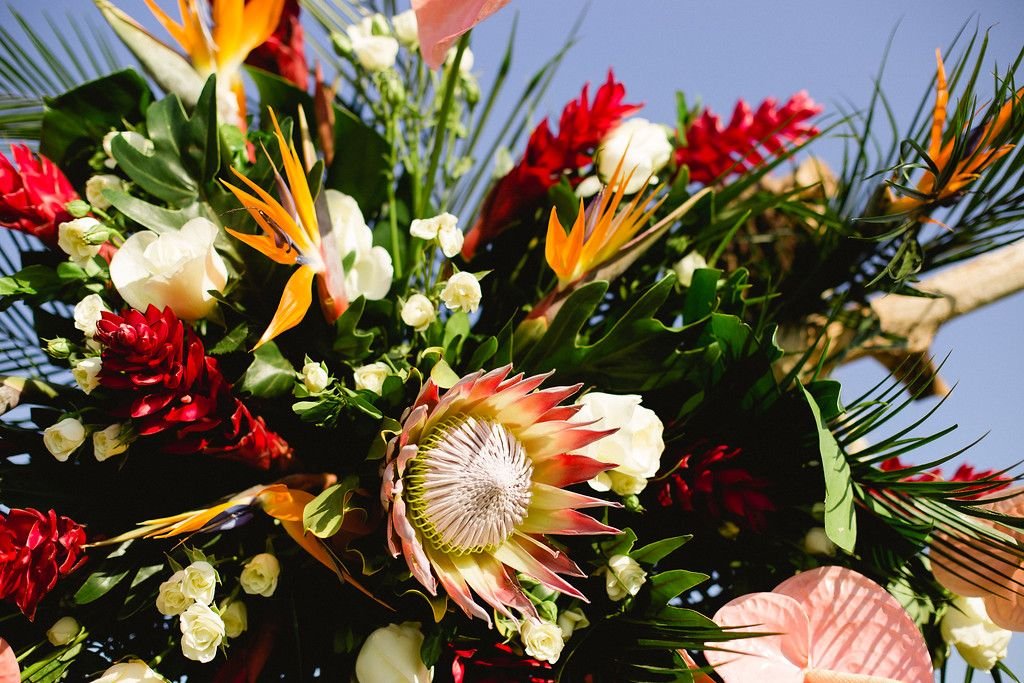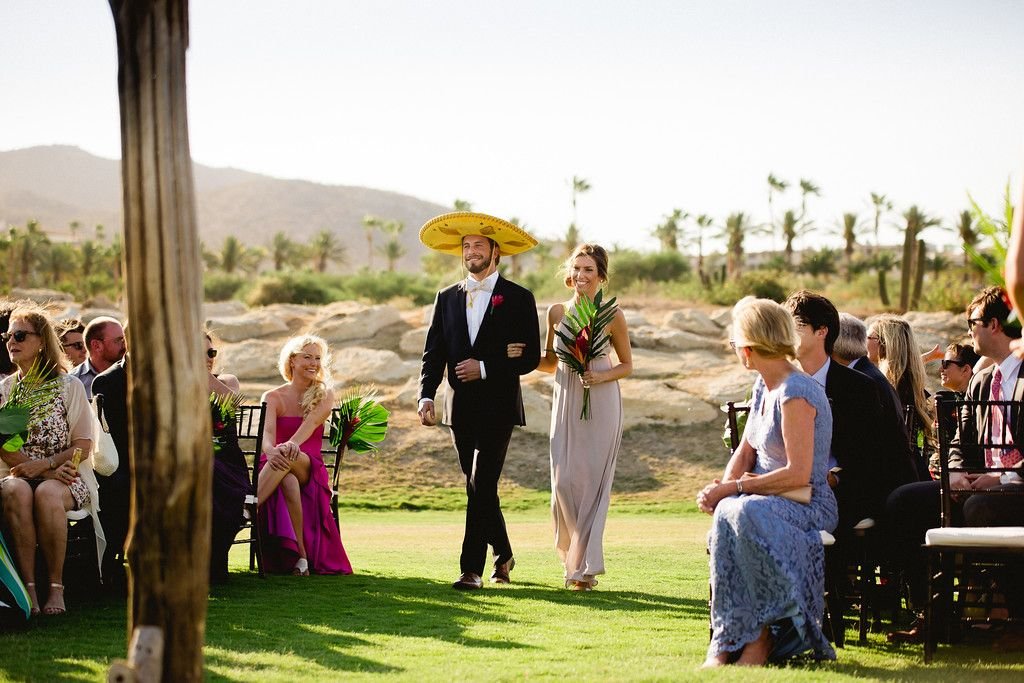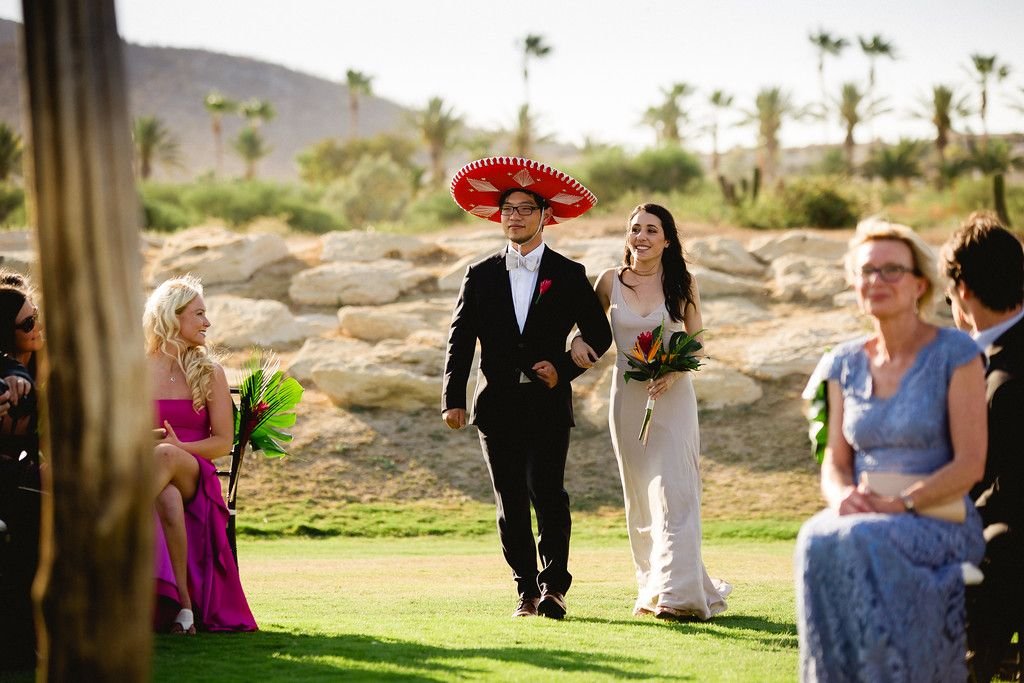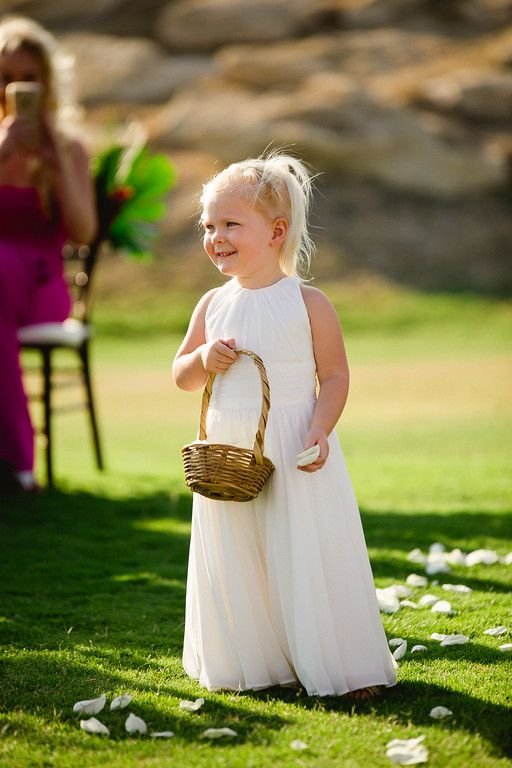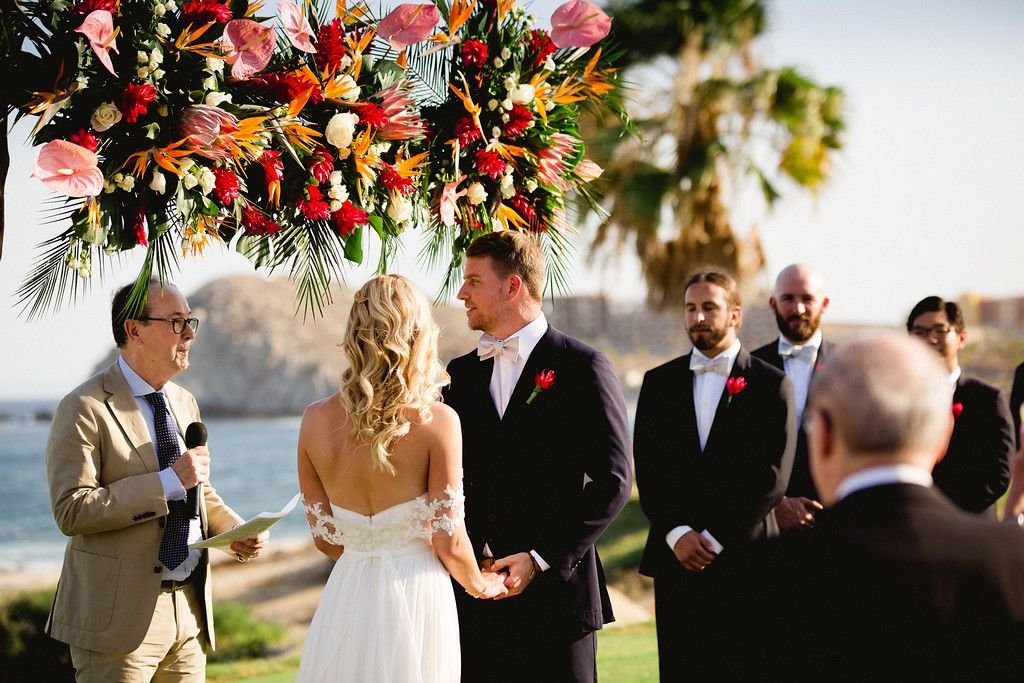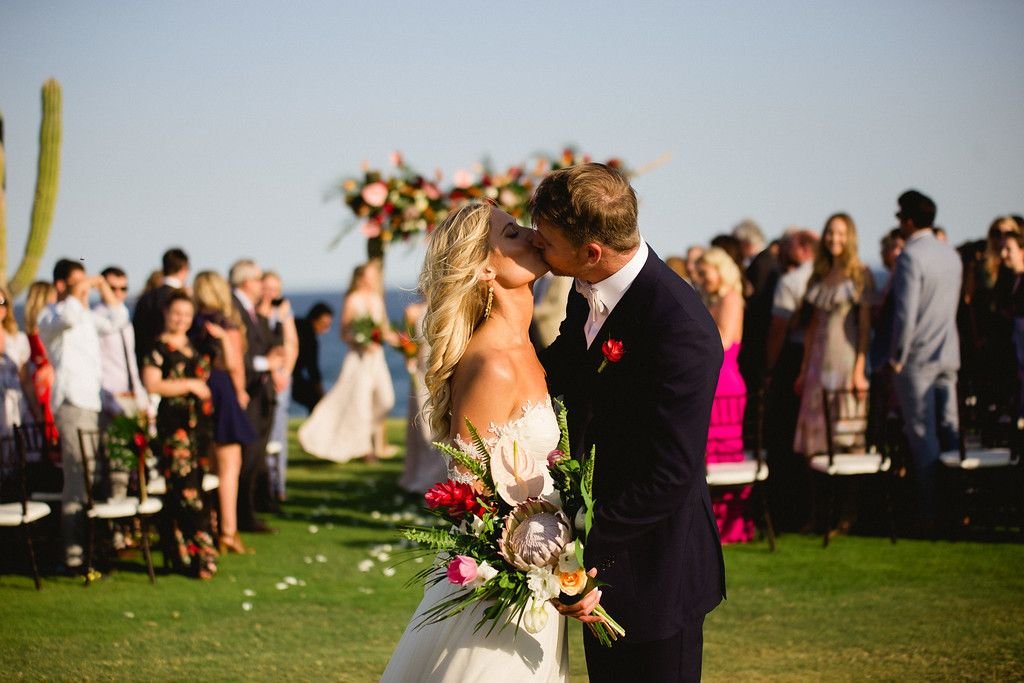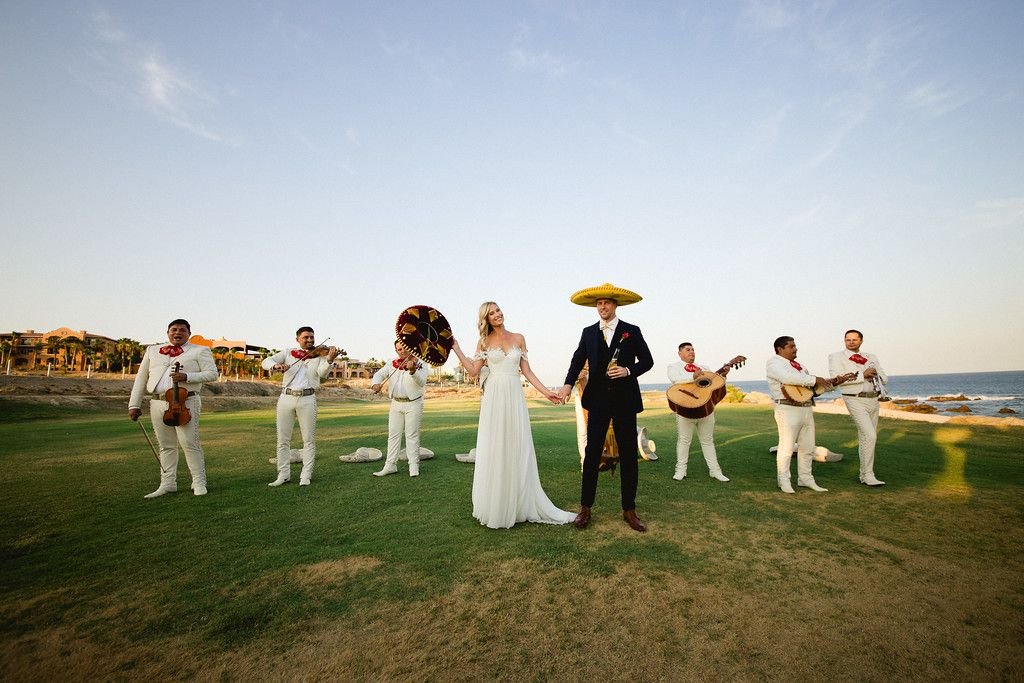 Reception Dinner and Dancing
We knew when it came to the dinner part of the Wedding, Emily wanted something very clean and not too heavy like the Ceremony décor, so we went with very neutral colors, candles and cactus, and left the vibrant colors behind.
We stuck with Proteas for just the Bride and Grooms table, and went with baby Savilas, Candles and Greenery for the tables.
We used rustic wooden tables with cross back brown chairs to match, and keep everything flowing throughout the night.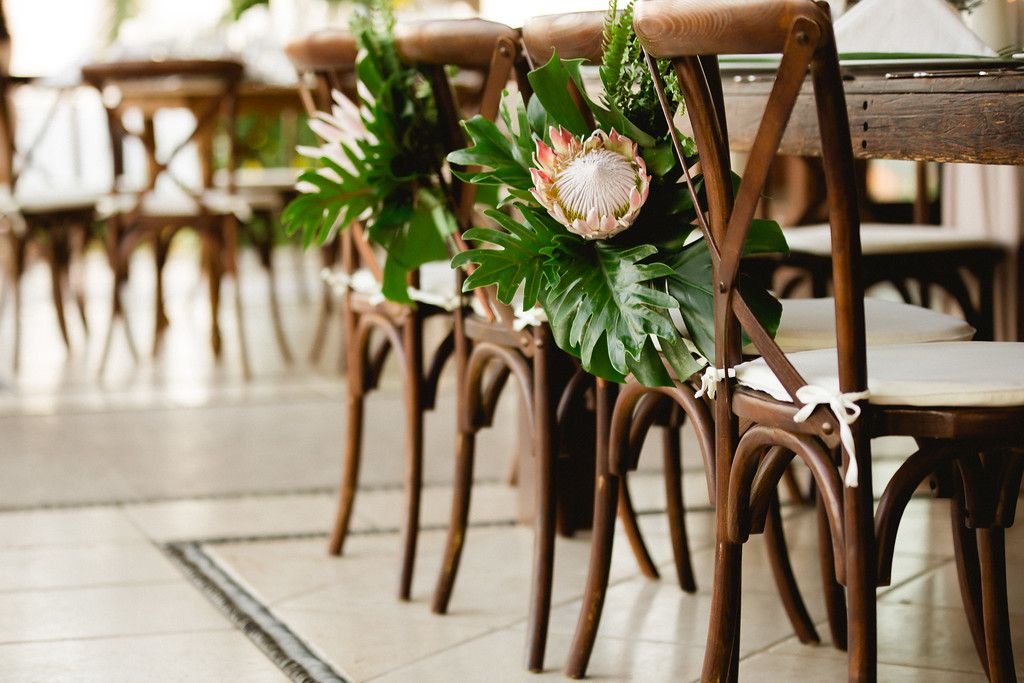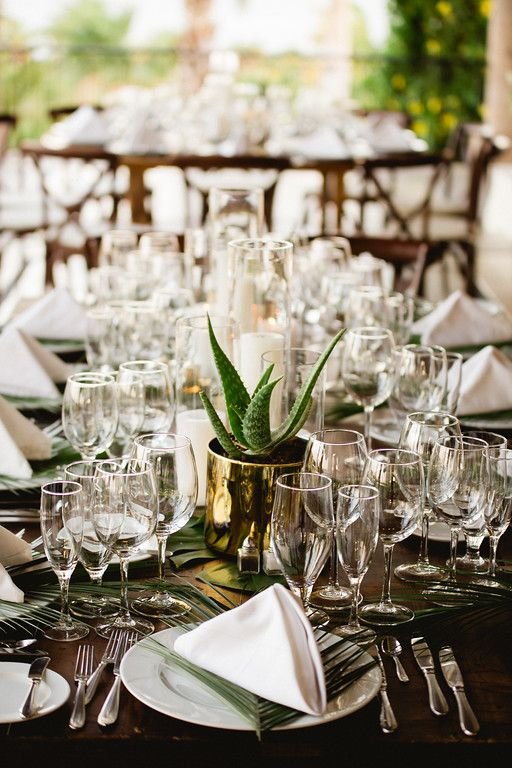 Now these are Bride Squad Goals!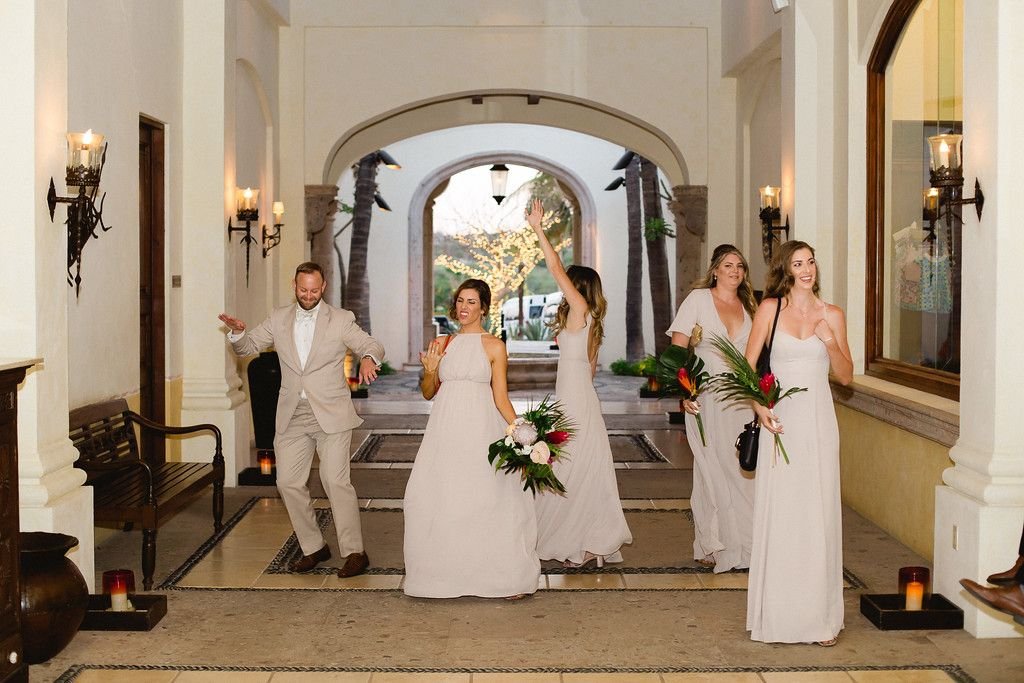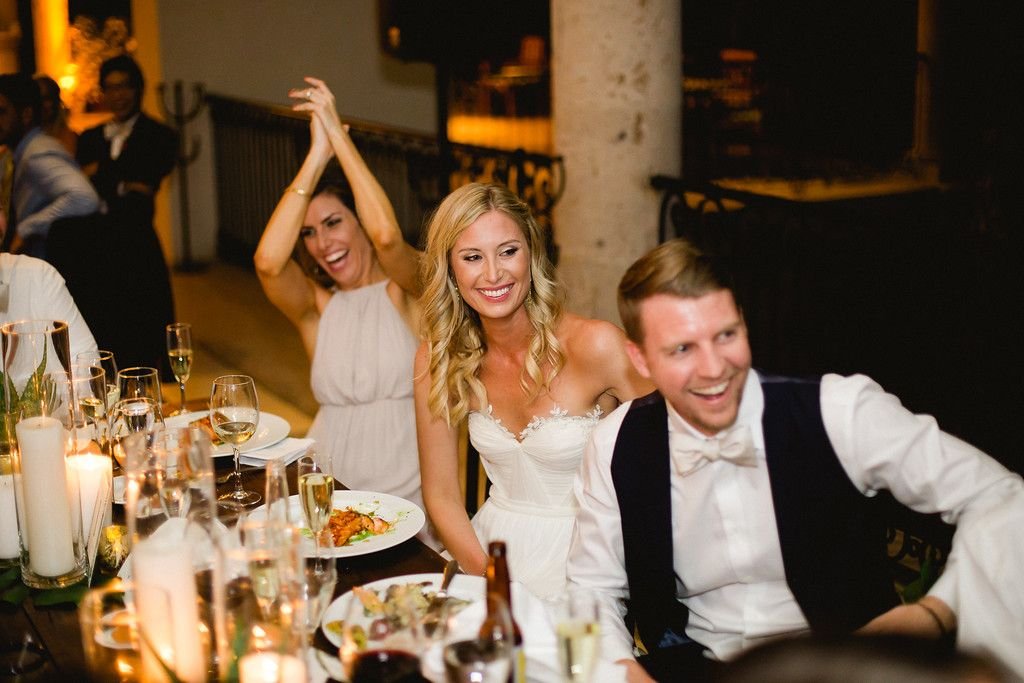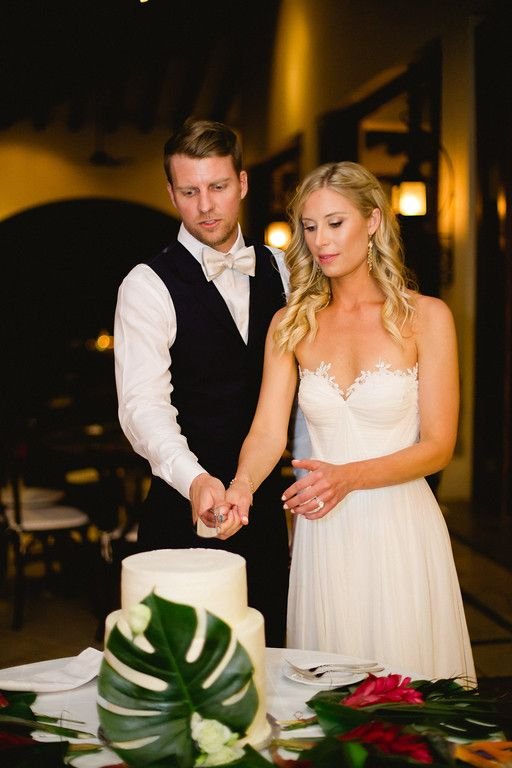 At the end of their Wedding, Emily and Oliver wanted to end it in style, so we recommended Fire Dancers. It is about a 15 minute show with upbeat music, beautiful dancers playing with fire.
The crowd was STILL raving about this at the Farewell Brunch they planned the next day at Baja Brewery.  We could not have asked for a better good bye to such an amazing night!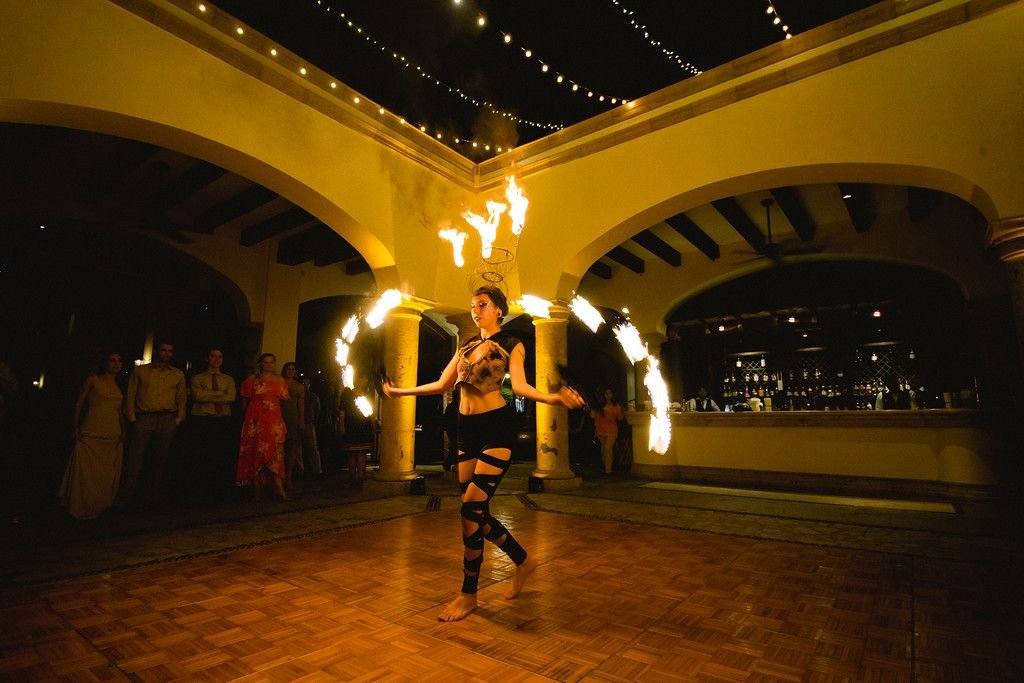 Venue Cabo del Sol
Photogrpahy Pink Palm Photo
Wedding Planning & Design Cabo Wedding Services
Flowers Emporio Floral Art
Music & Sound Setup DJ Alex Alanis
0