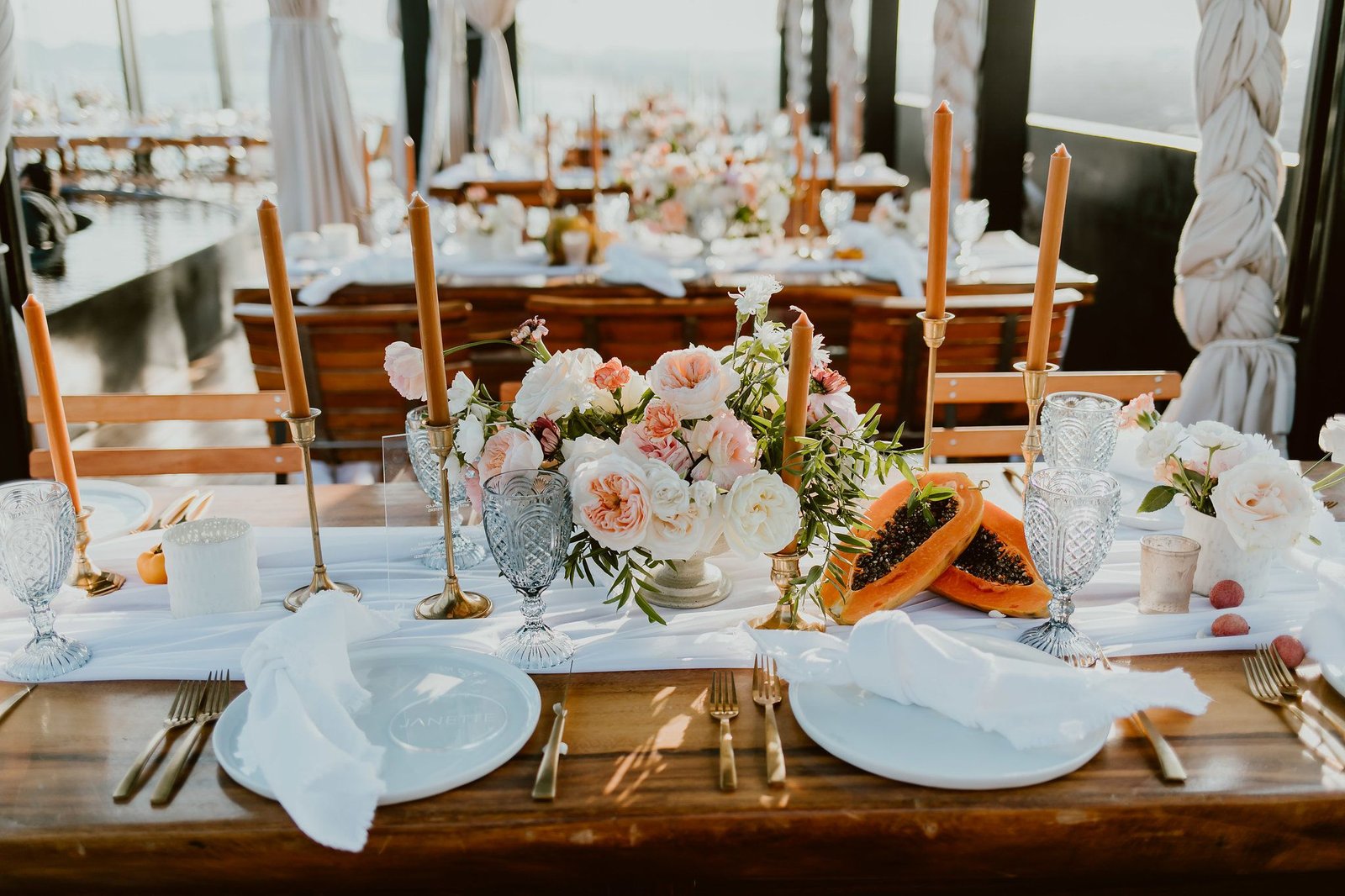 Los Cabos is definitley known for being the hot spot for Destination Weddings, so when Dana & JJ contacted us at Cabo Weddings and mentioned they were coming down for a Site Inspection to check out different venues, we immediately knew Dana was already in love with The Cape.
Dana´s personality reflected everything The Cape offered; chic, modern, sweet and perfect style! When JJ & Dana´s parents saw The Cape prior to the Wedding during the Site Inspection, Joe (Dana´s Father) immediately knew this was her dream, and did he make it happen for her! They could not have chosen a better Venue to host their Wedding at.
Wedding Details
When it came down to the details, Dana knew exactly the style she wanted. She went with something chic but still incorporated the something Mexican, since after all, she was getting married in Mexico!
She put together beautiful Welcome Bags, as well as Menu´s, Table numbers and escort cards, beautifully designed by Bells and Whistles.
Dana also knew her guests would be partying a little more than normal, so she also decided to incorporate a little "Hang Over Kit" so her guests were able to keep the fun going at the pool after the Wedding day, without a headache.
Since her Dood was unable to attend the wedding, she decided to get printed napkins to make sure he was present throughout the Reception, which was a super cute addition to the over all experience.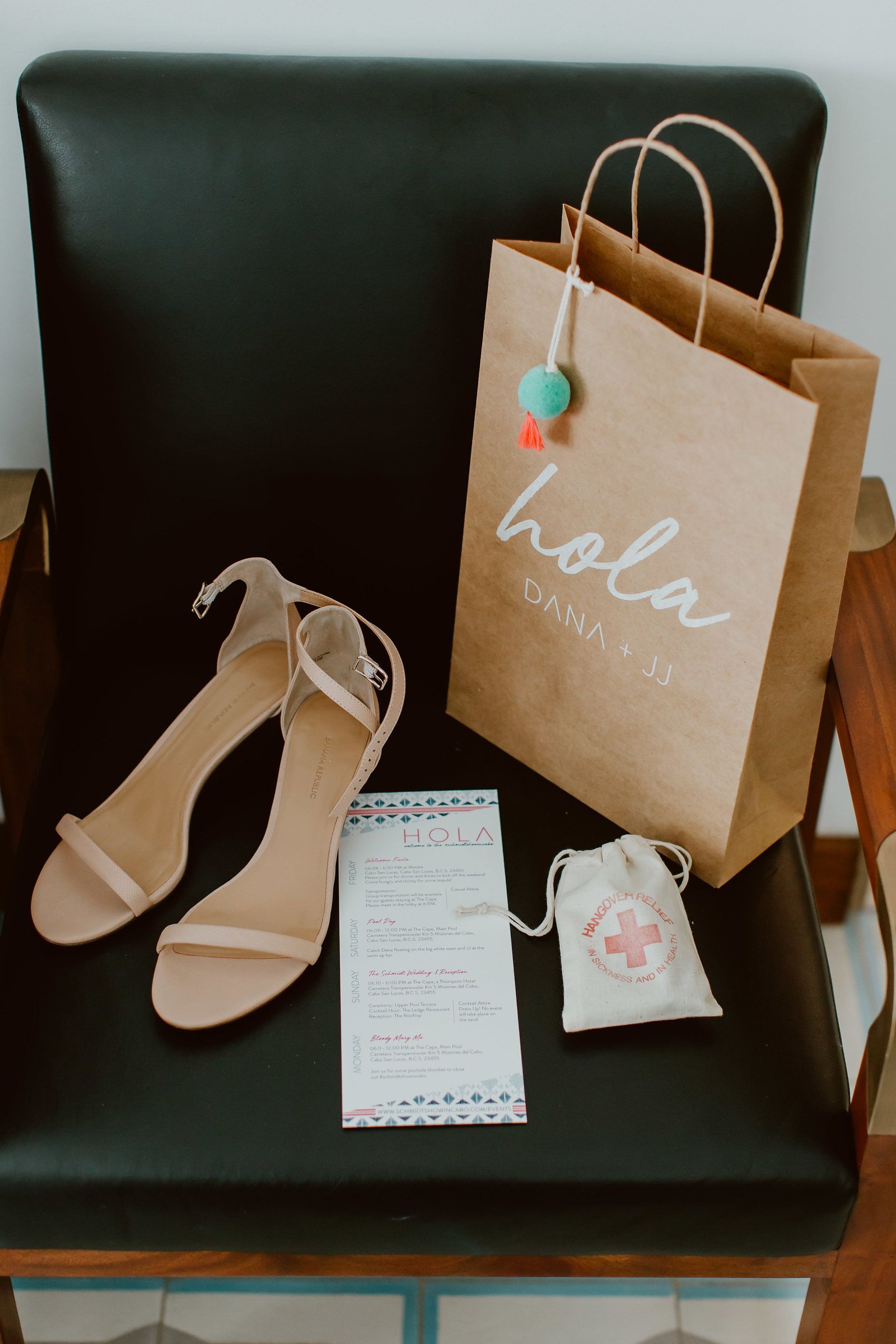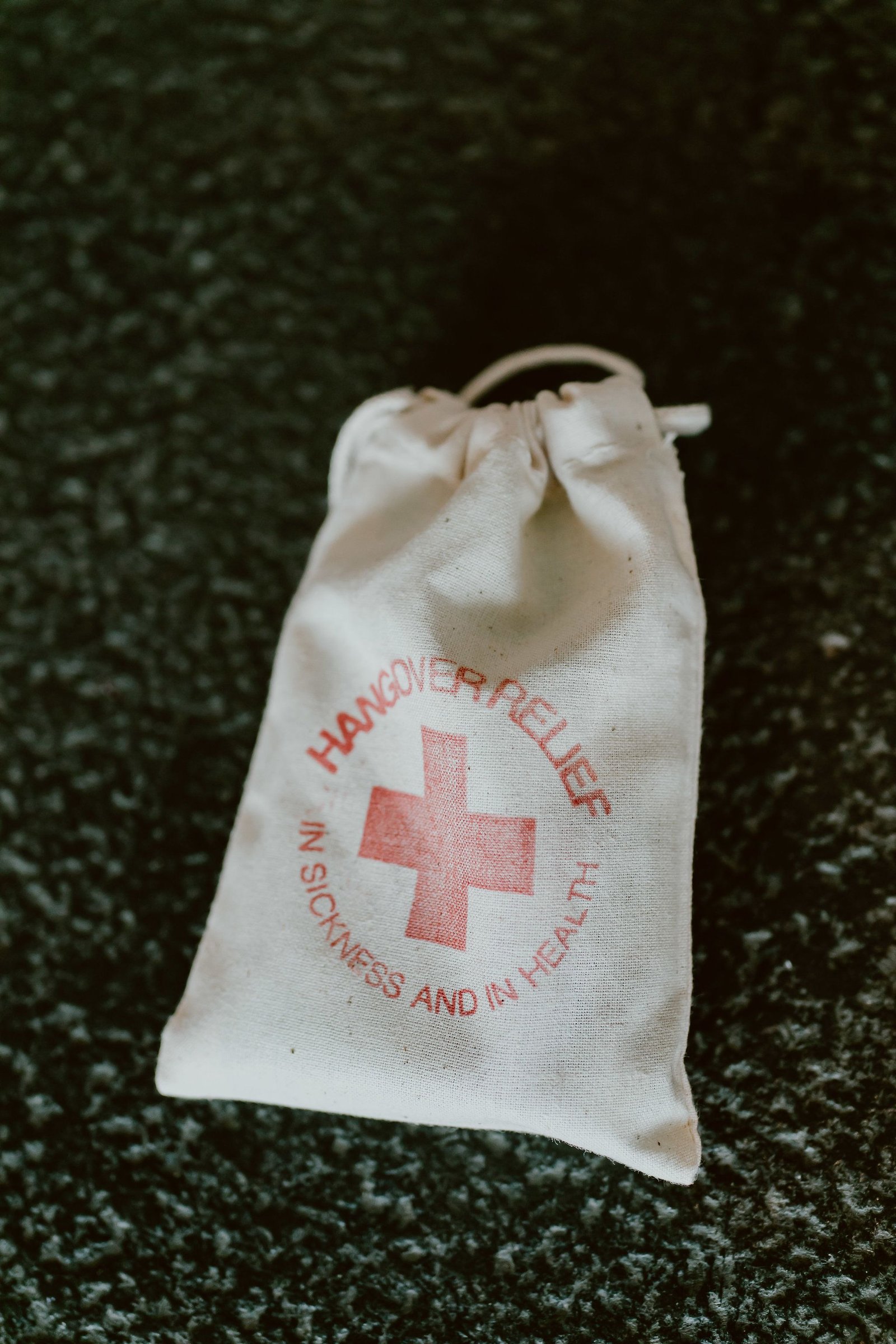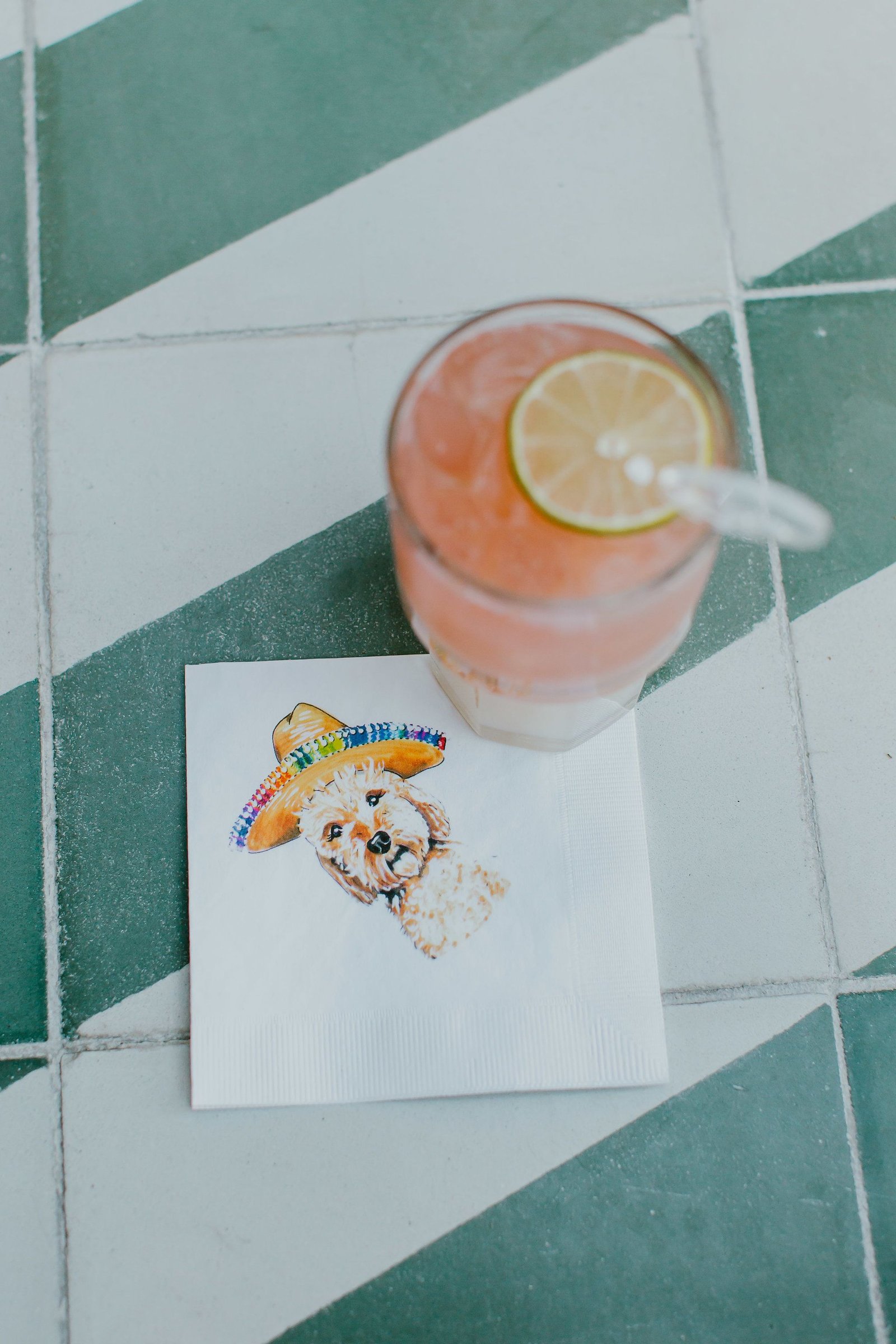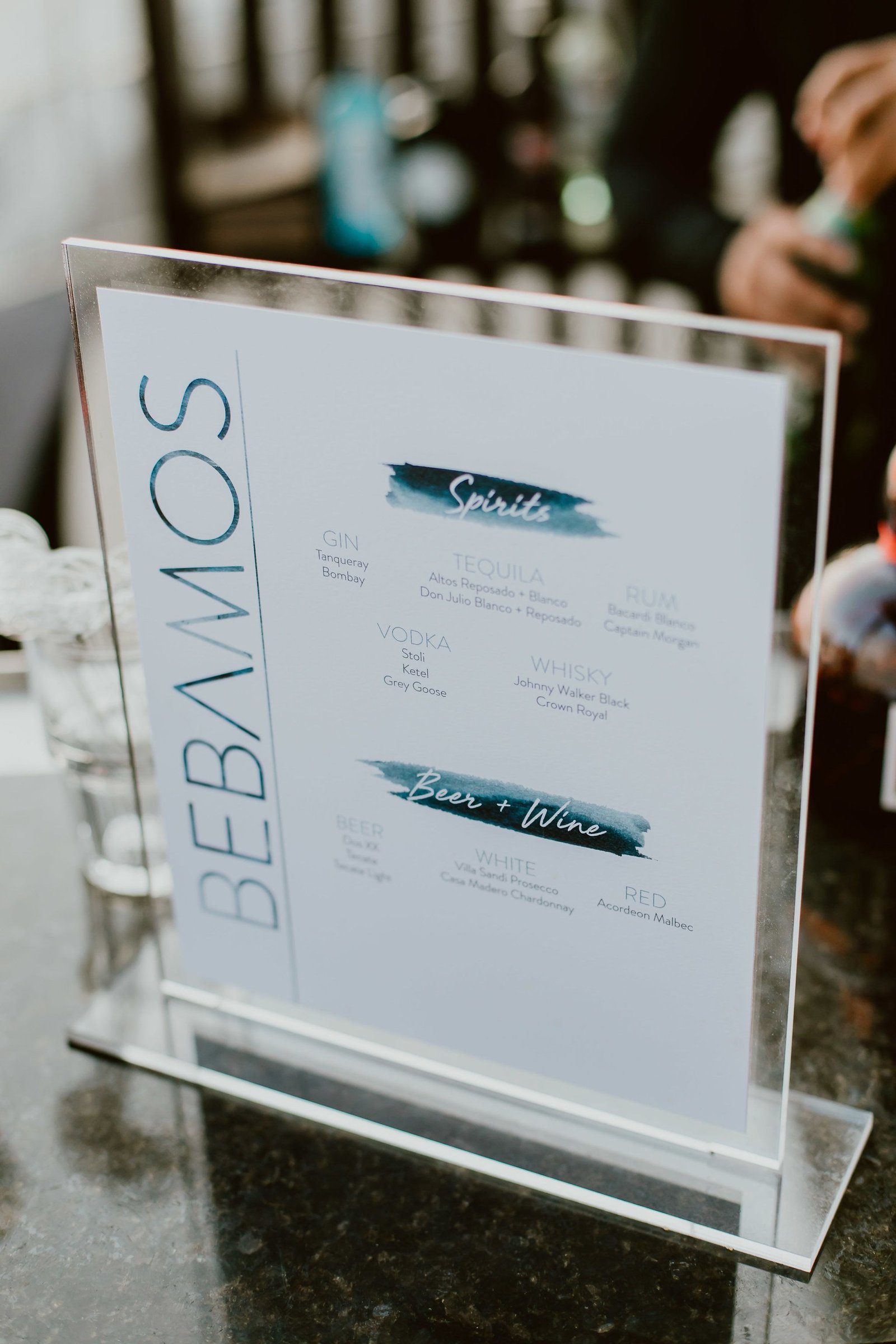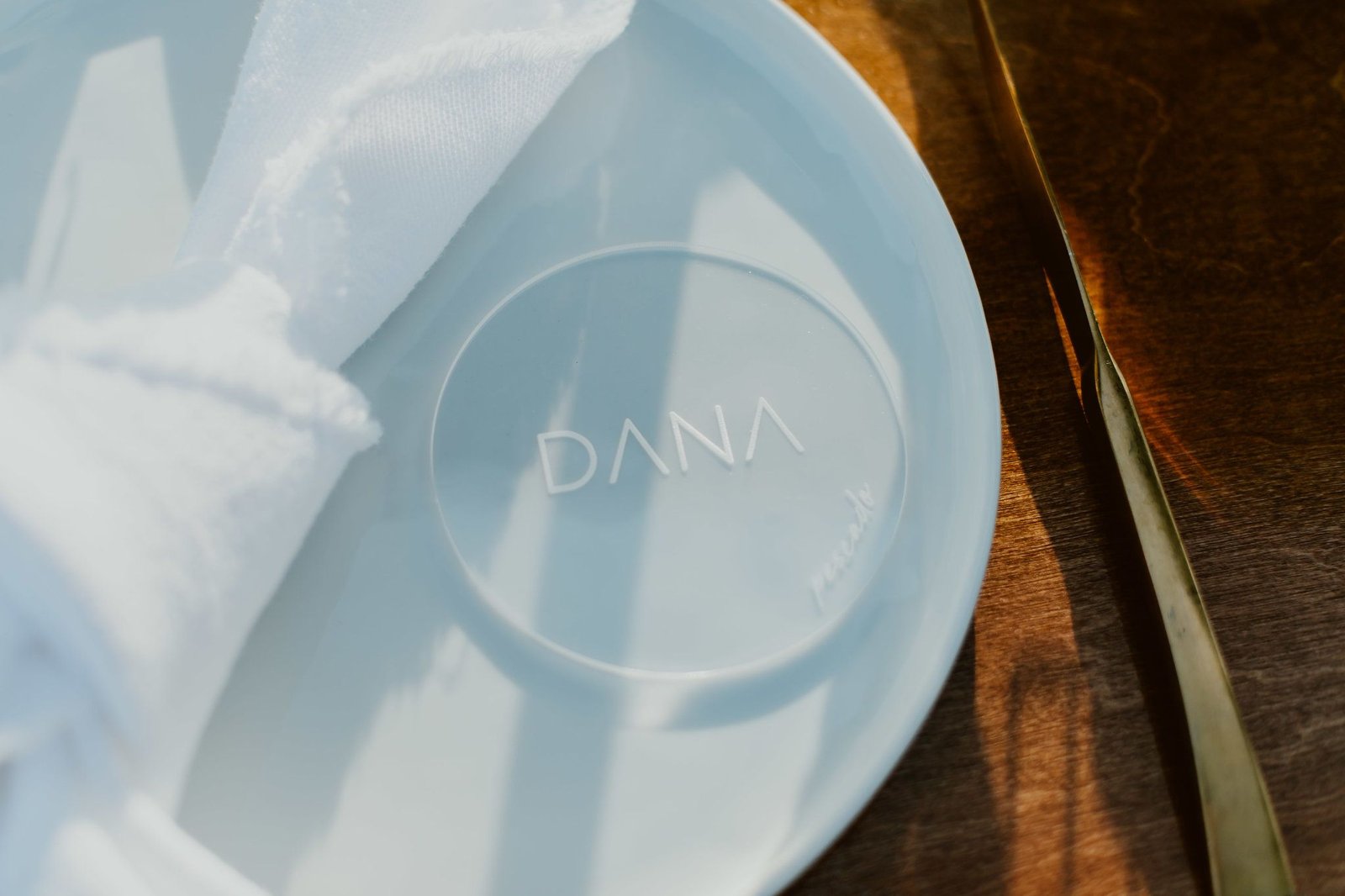 Getting Ready
Besides the Ceremony, this is one of my favorite moments! It is just so natural & there are so many emotions flowing through the room prior to the Bride walking down the aisle.
It is the last moments the Bride gets to spend with the closest to her, and all of the last minute advice, the tears, the letters, the gifts… I could go on.
It is also such a great moment to take pictures of all the emotions flowing from the Bridesmaids to the Bride, to the Mother & Father being able to be with their daughter before she becomes a Mrs.! A perfect moment for a perfect occasion.
In this case, Dana decided to have Debbie, her Mother, assist her with putting on her dress and her 6 besties, including her Husband to be´s sister.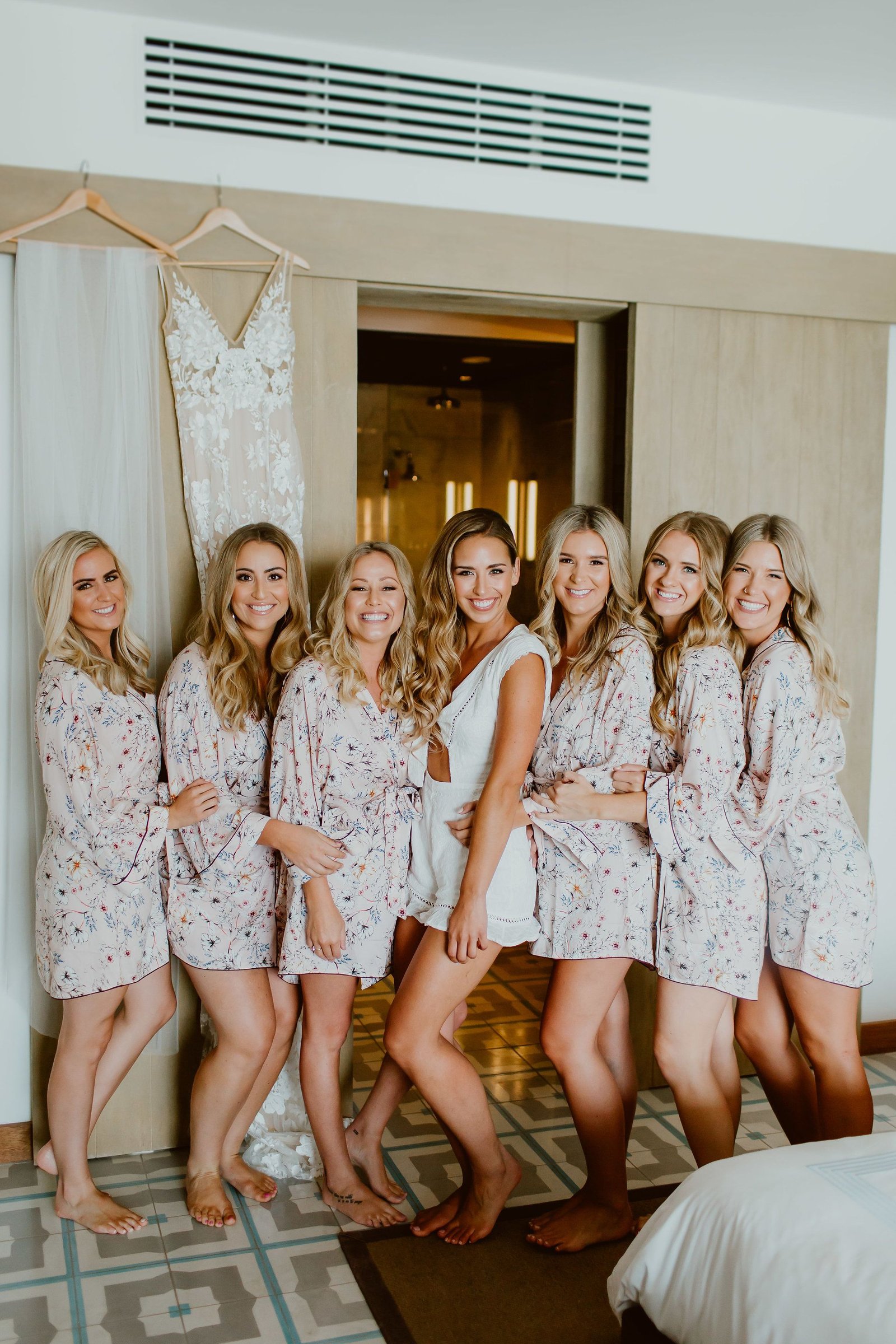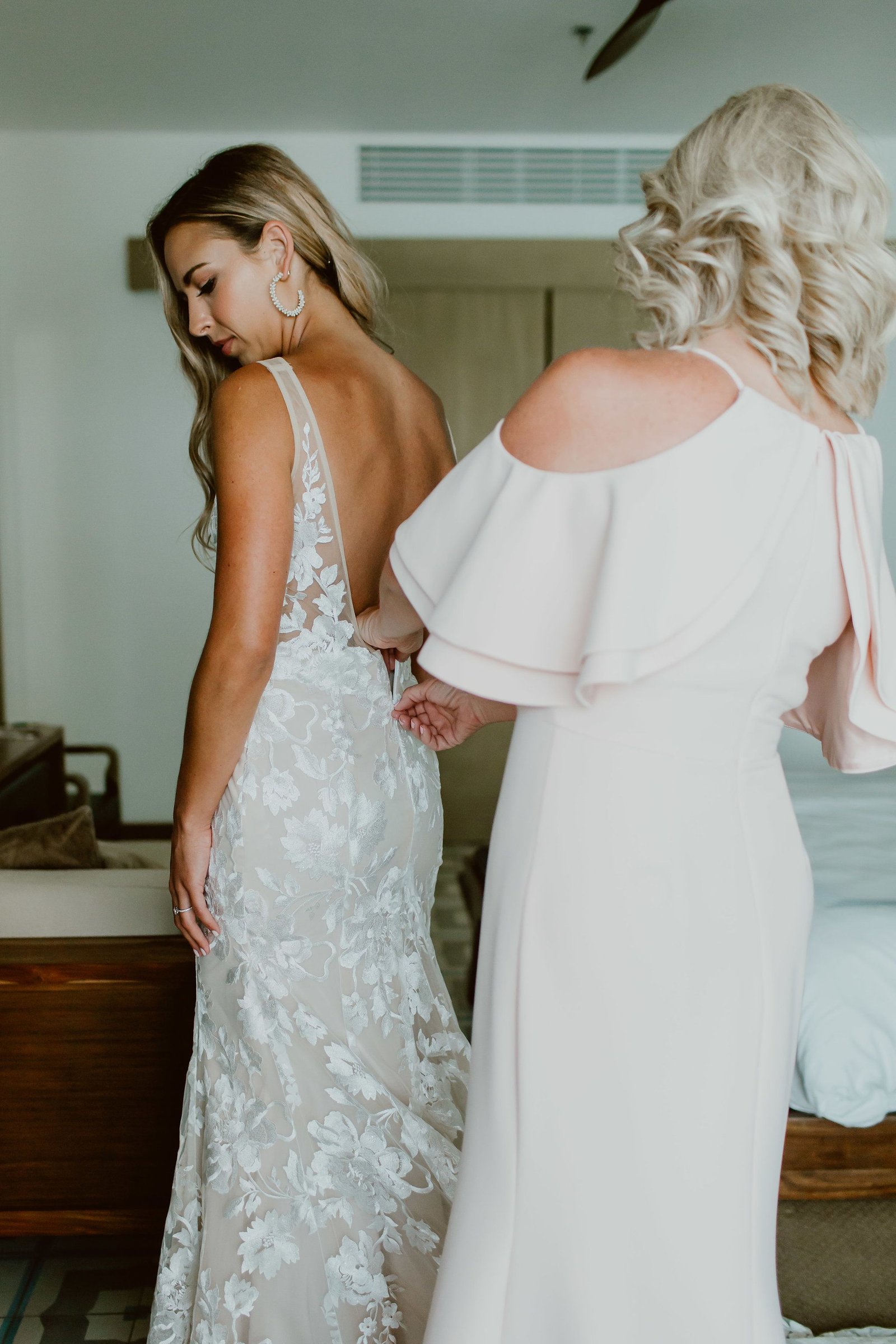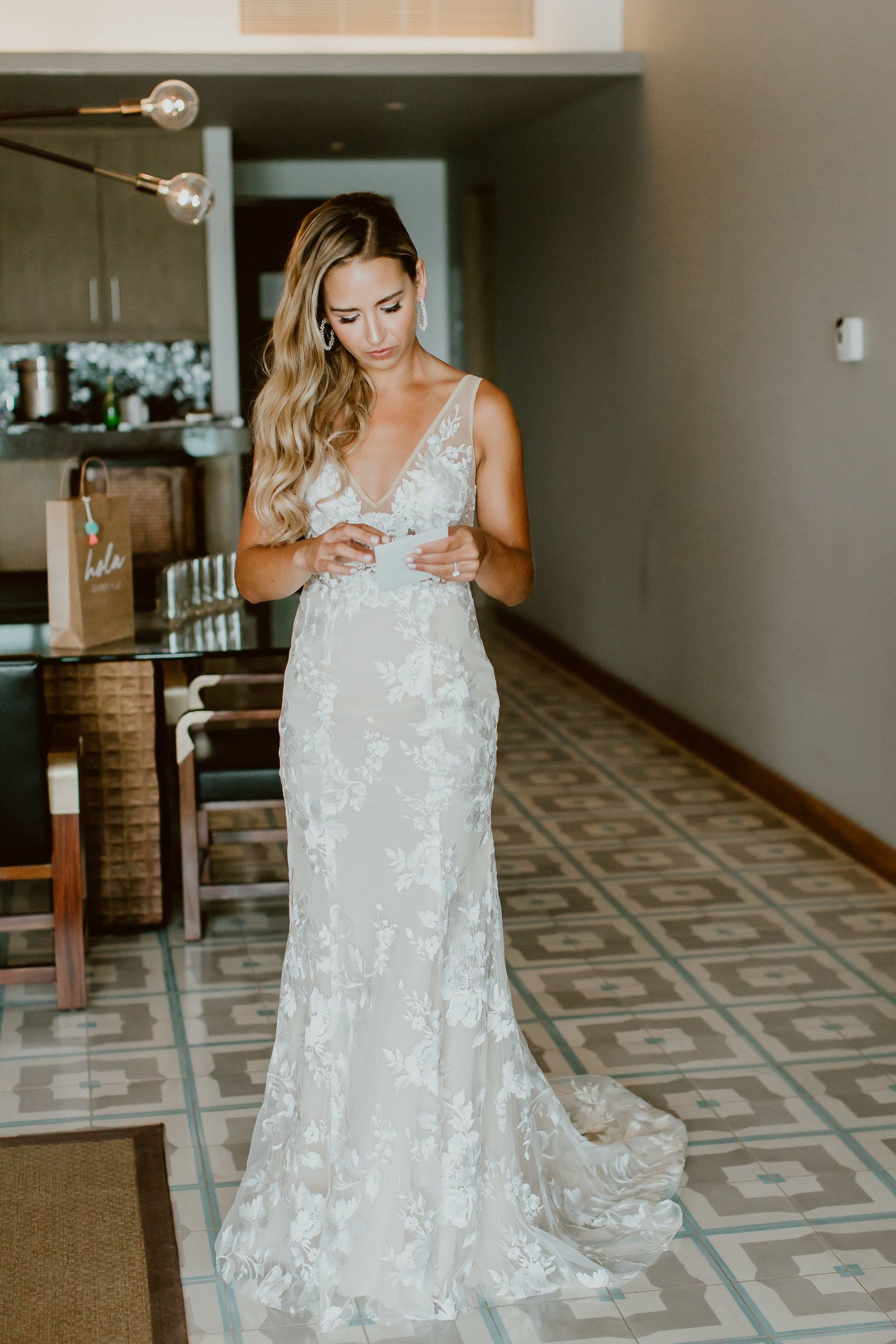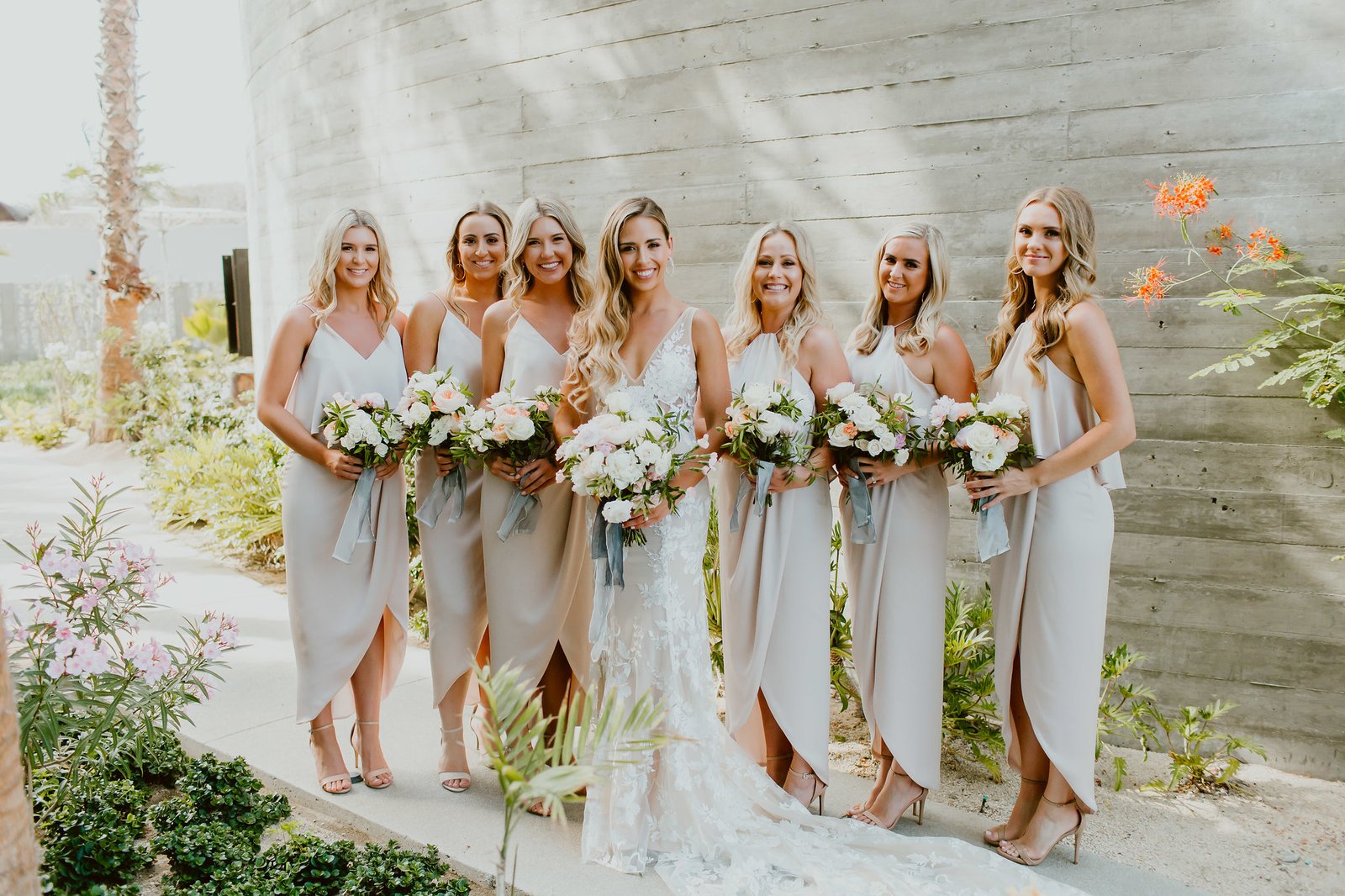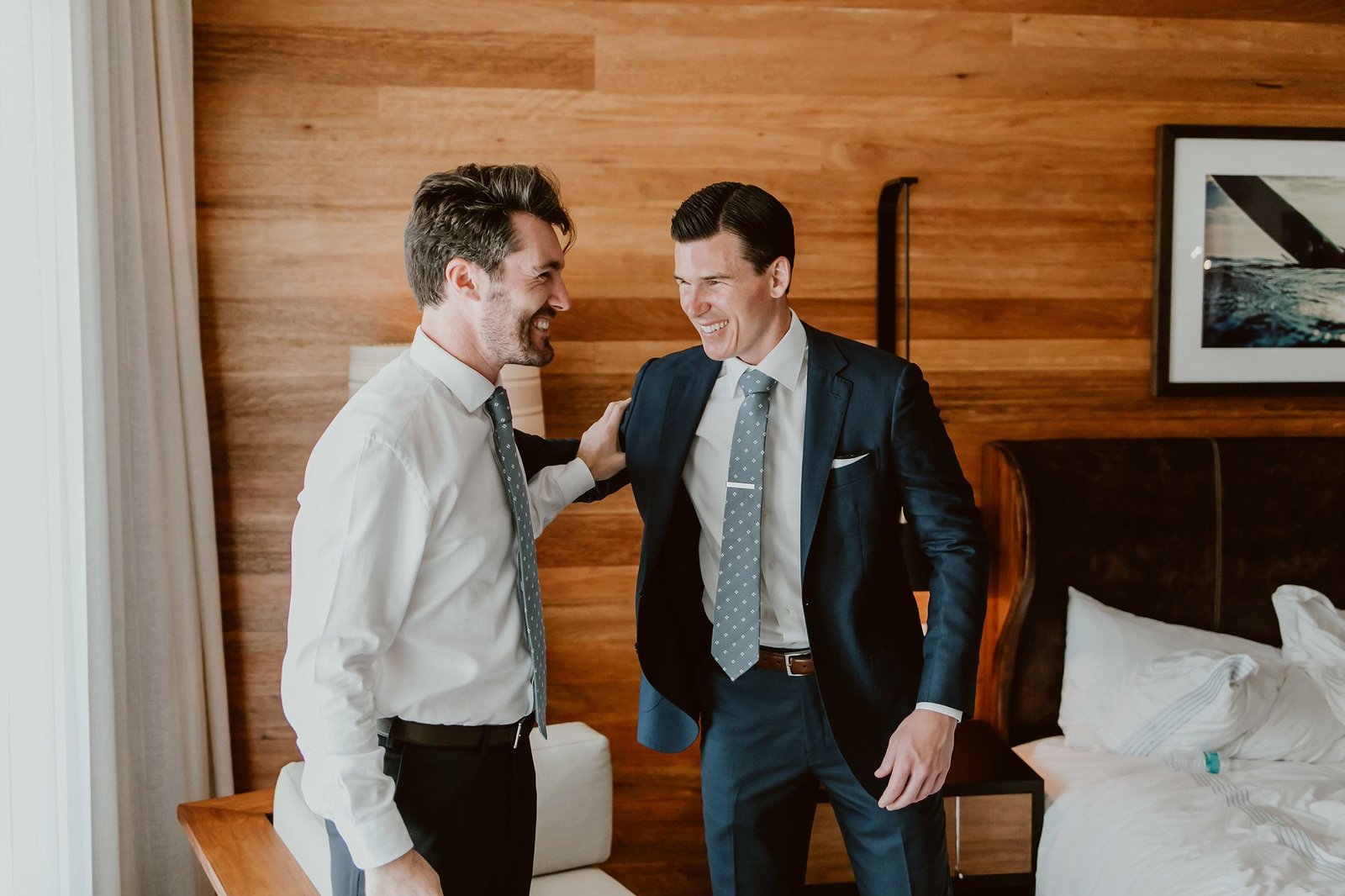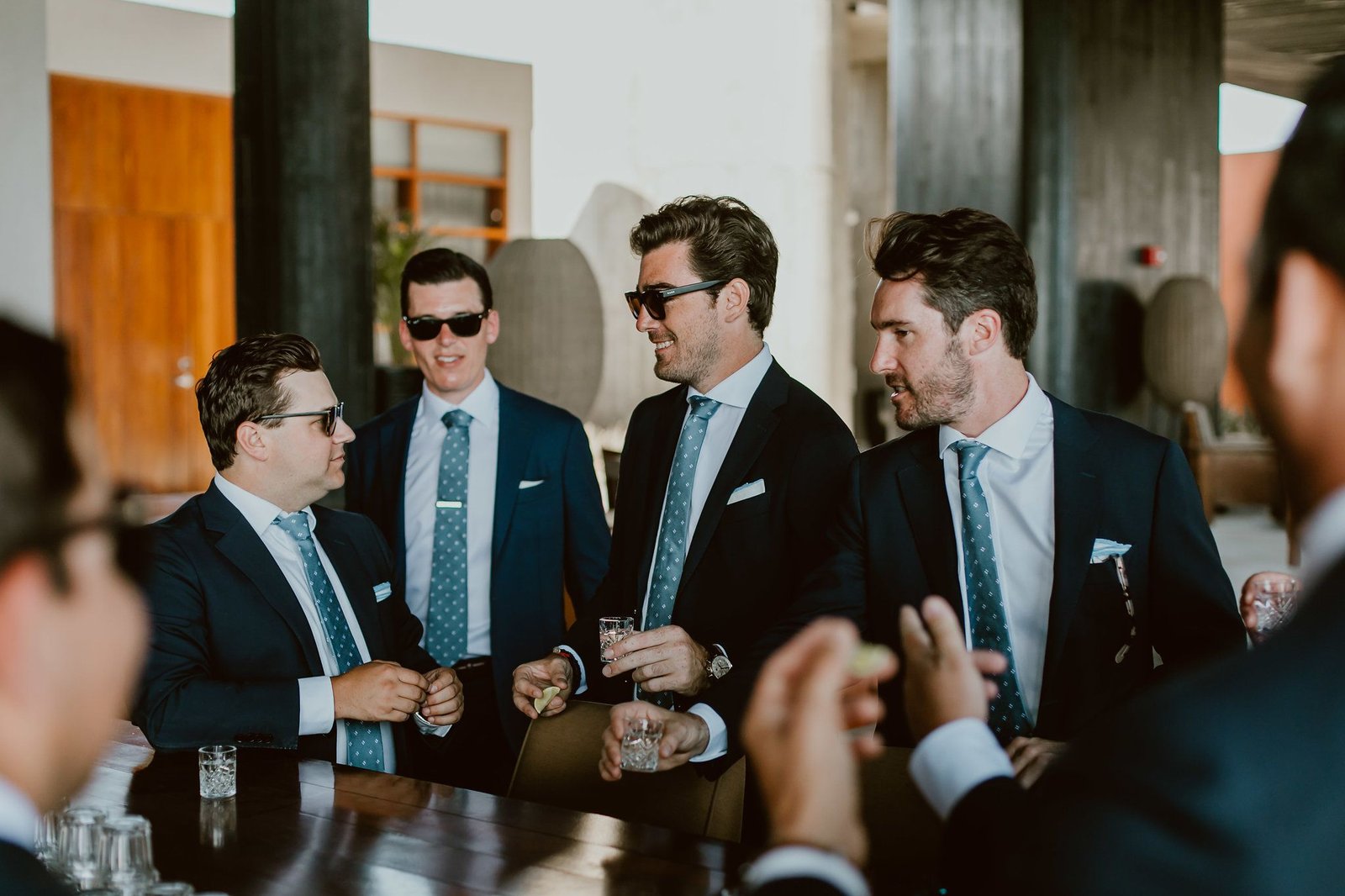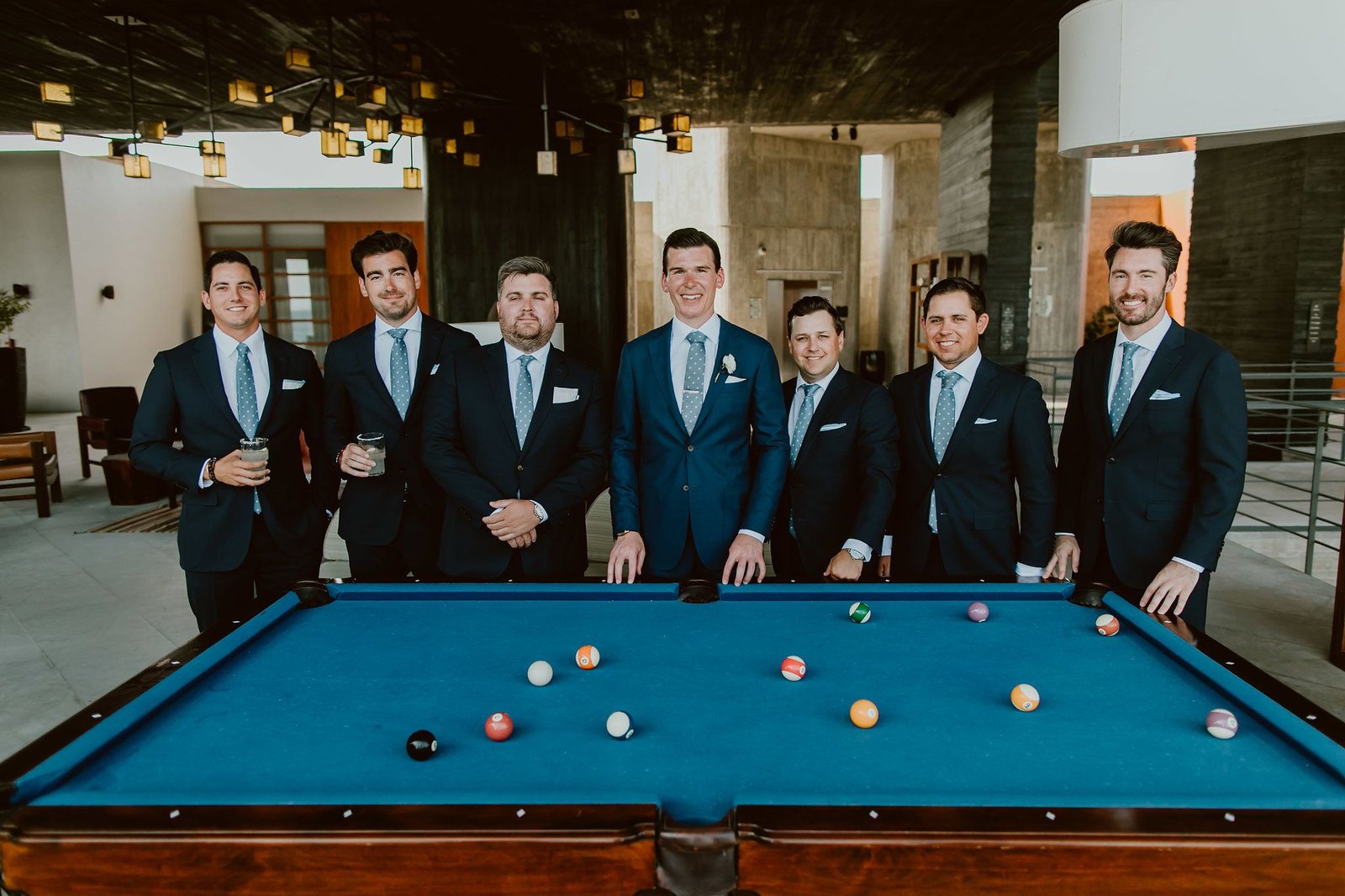 First Look
When we were discussing the Wedding details, Dana knew she wanted to see JJ prior to the Ceremony because there were going to be so many emotions and she wanted to be a little more relaxed.
In front of the Sea of Cortez, Dana tapped on her future Husband´s shoulder and he saw her for the First time all dressed up.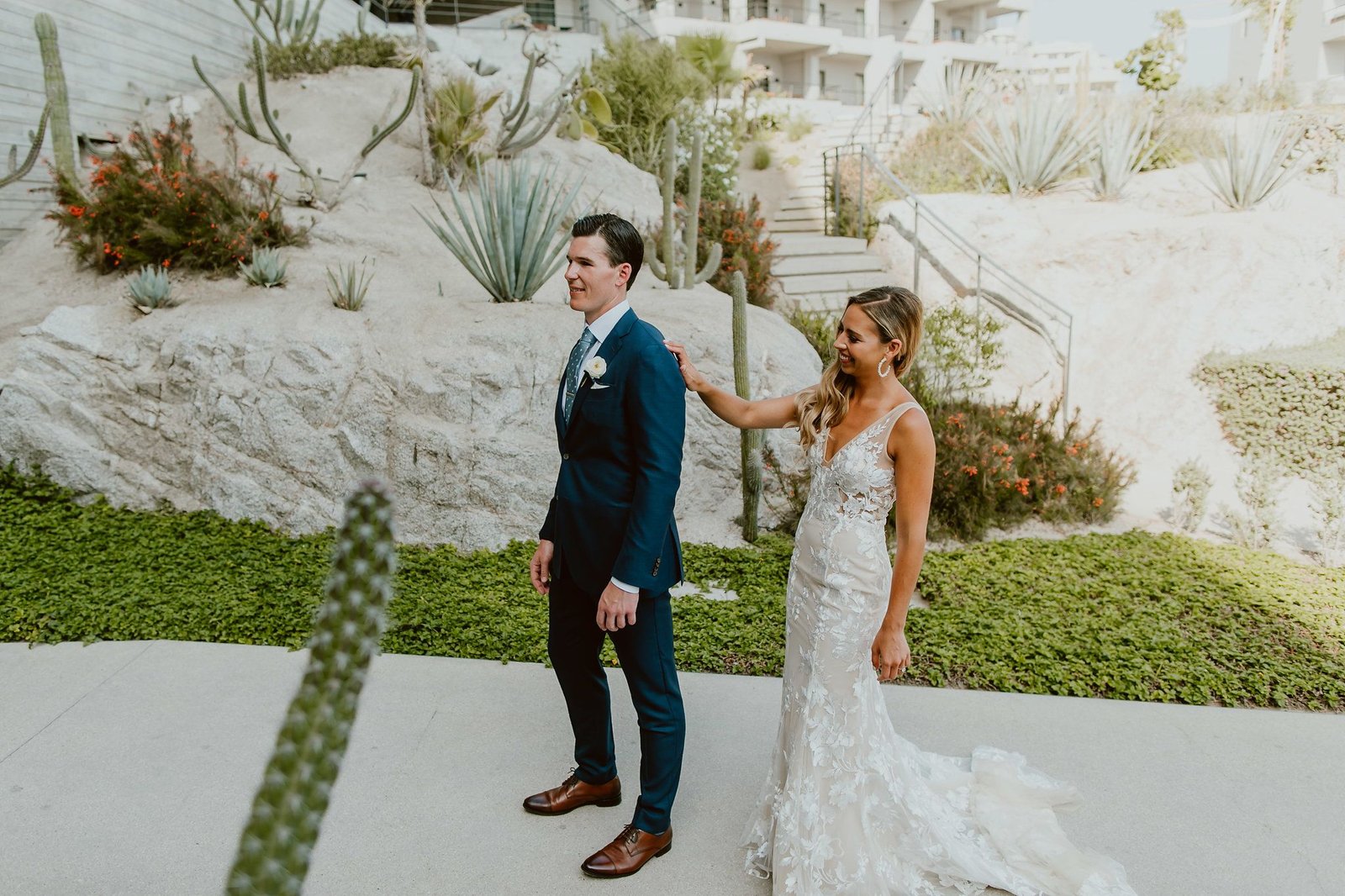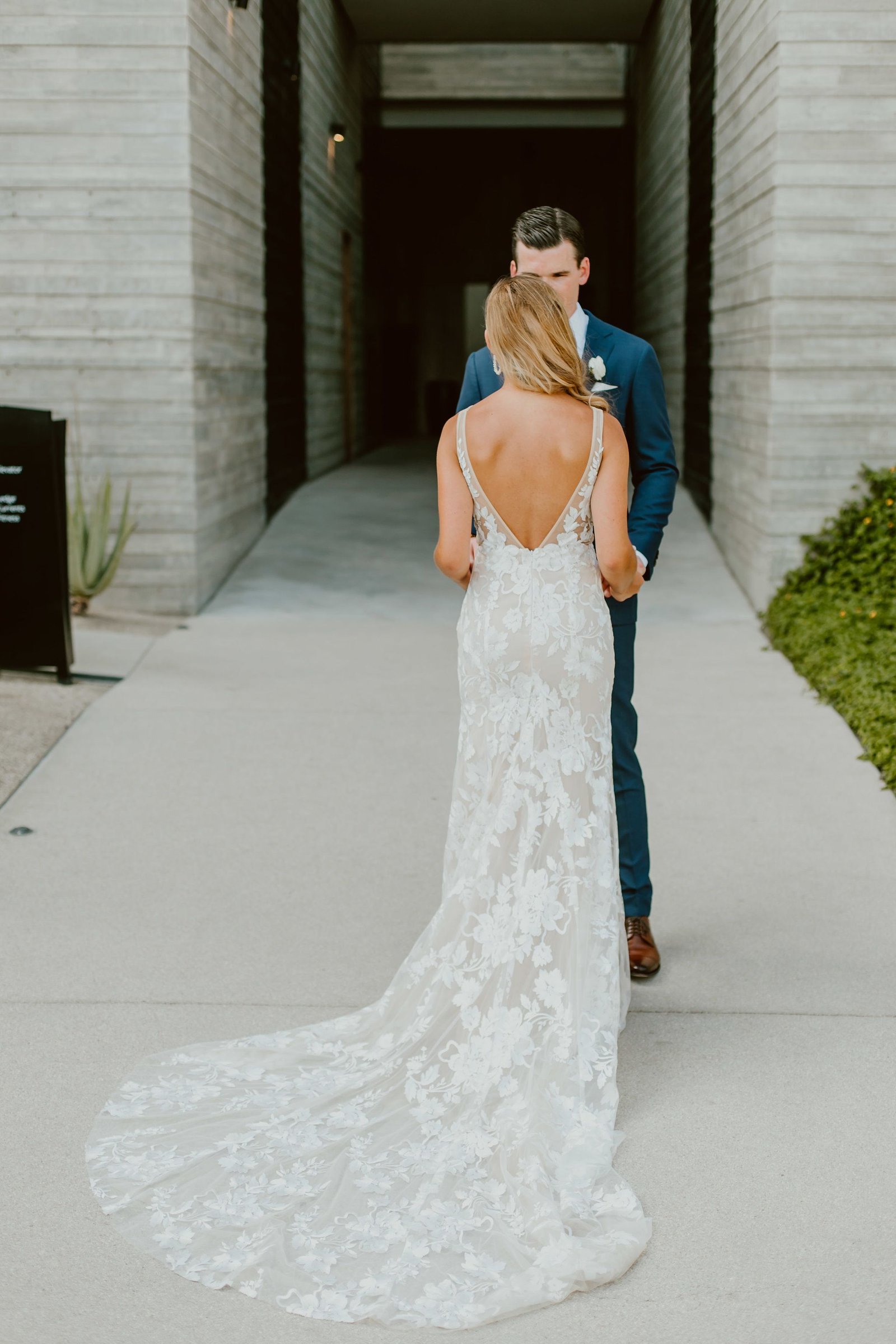 The Ceremony
With one of our favorite Floral designers, Lola from Florenta made this a dreamy and whimsical wedding! After a couple of phone calls and meetings, she was able to have Dana´s exact ideas come to life in a perfect creation with a soft and unique touch.
With Roses, Peonies & Greenery, Lola was able to create something simple yet perfect.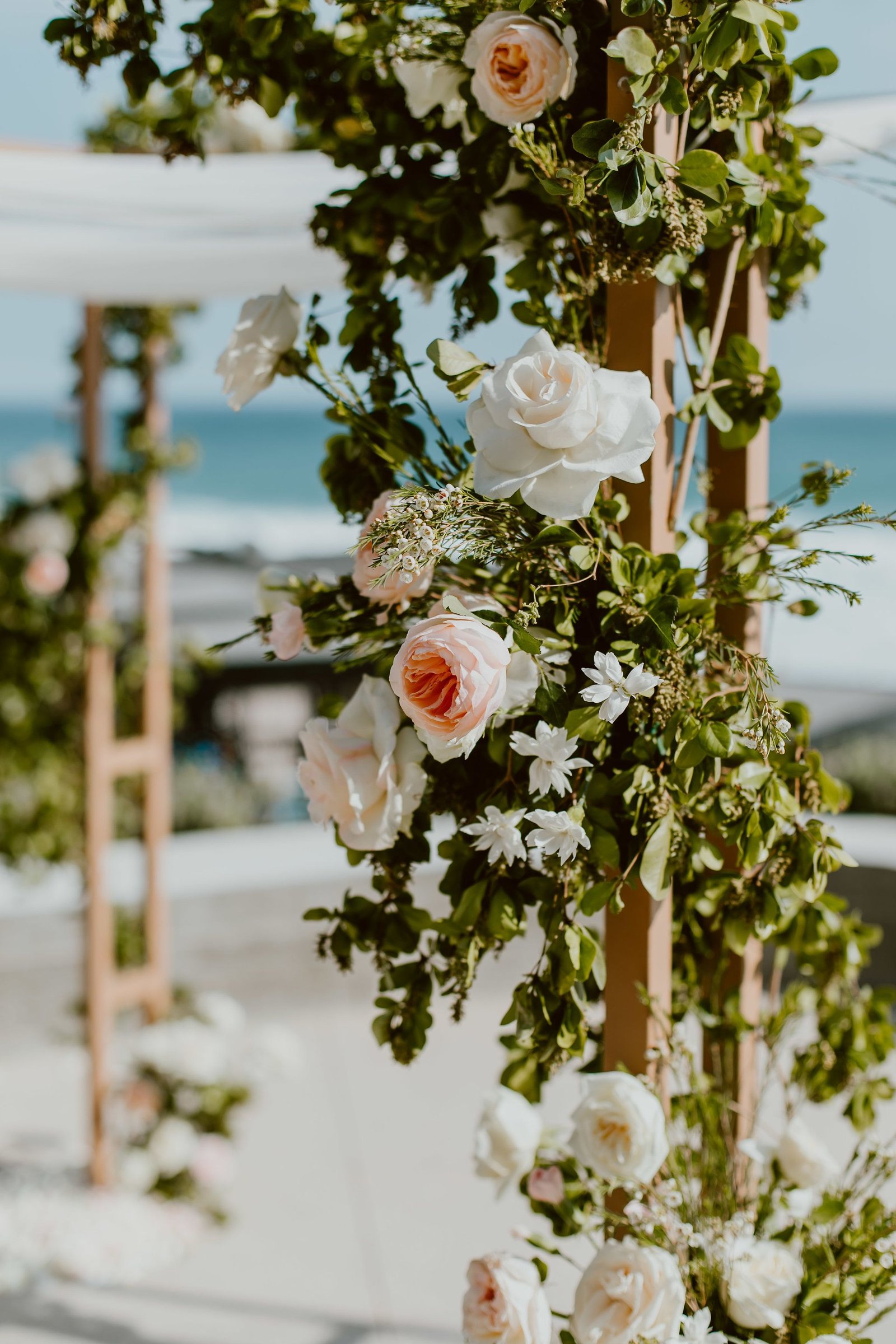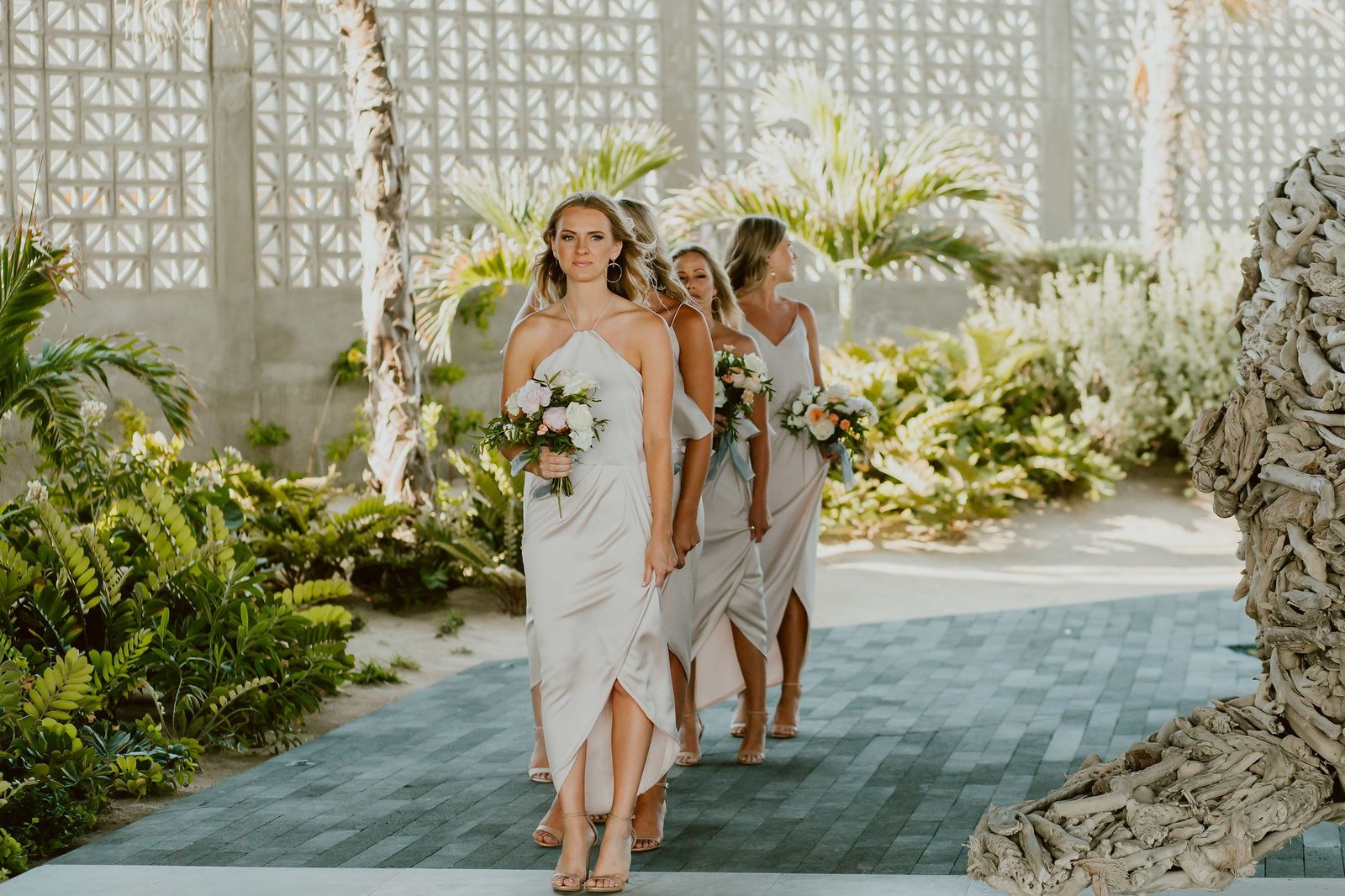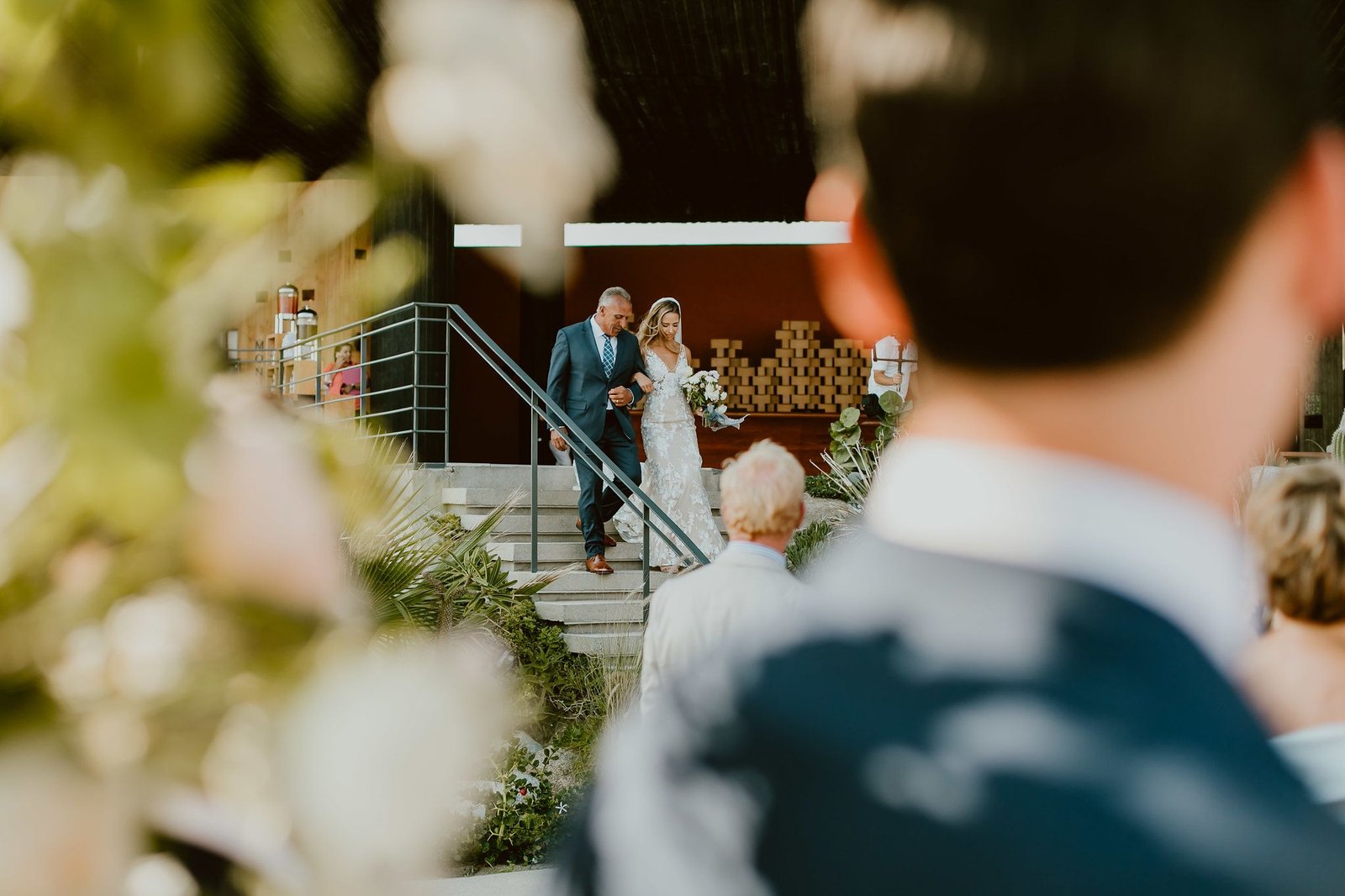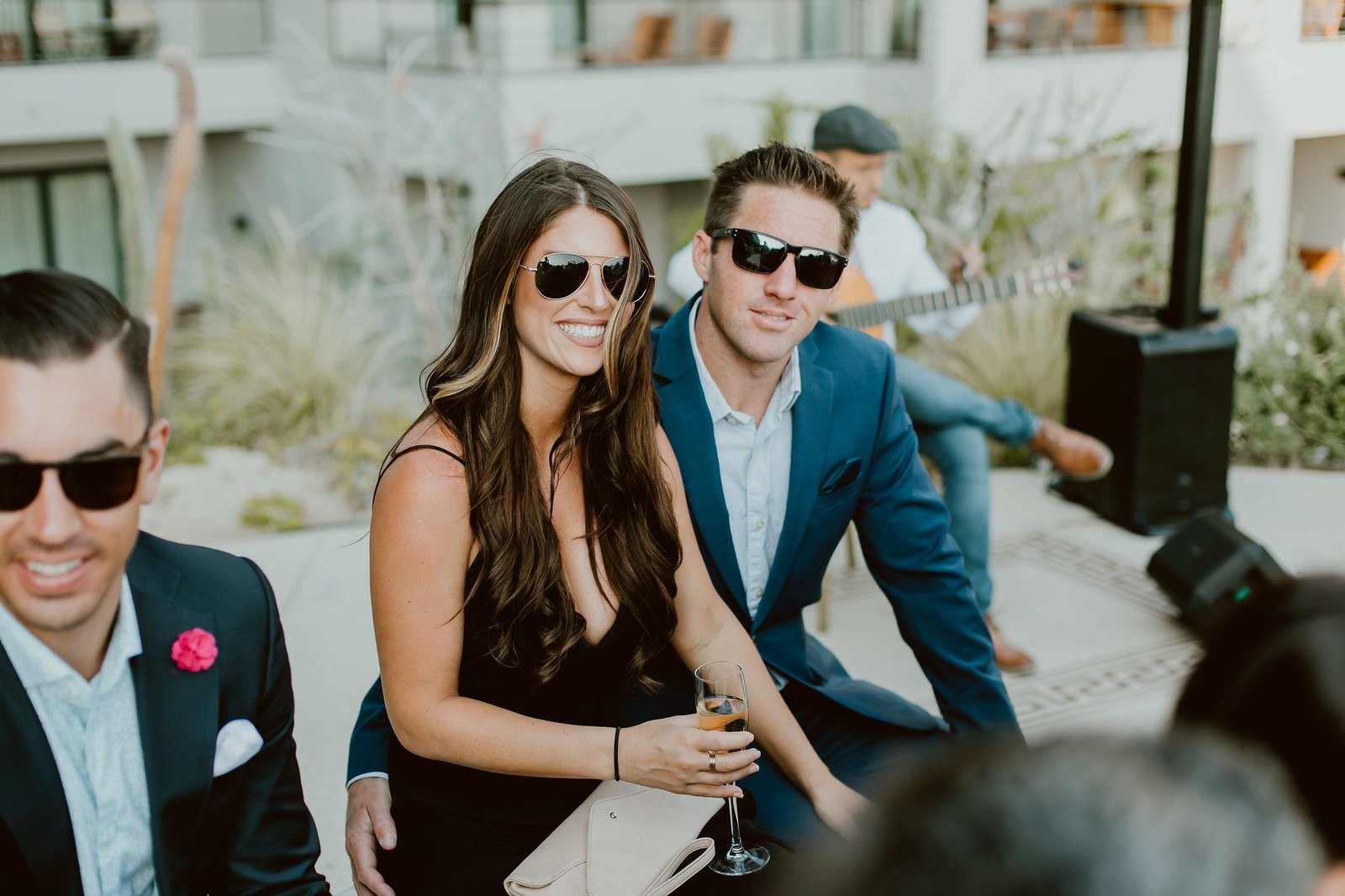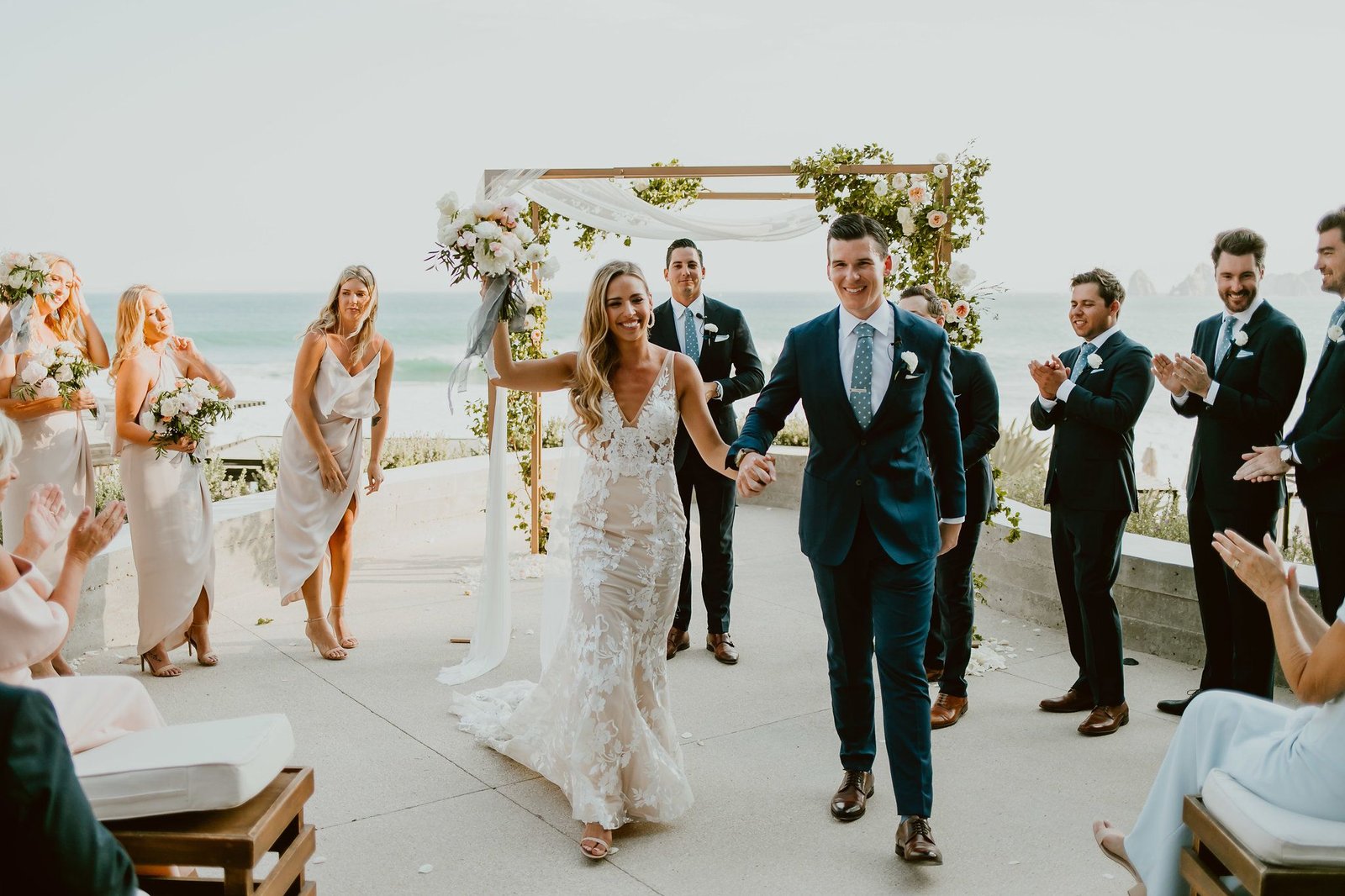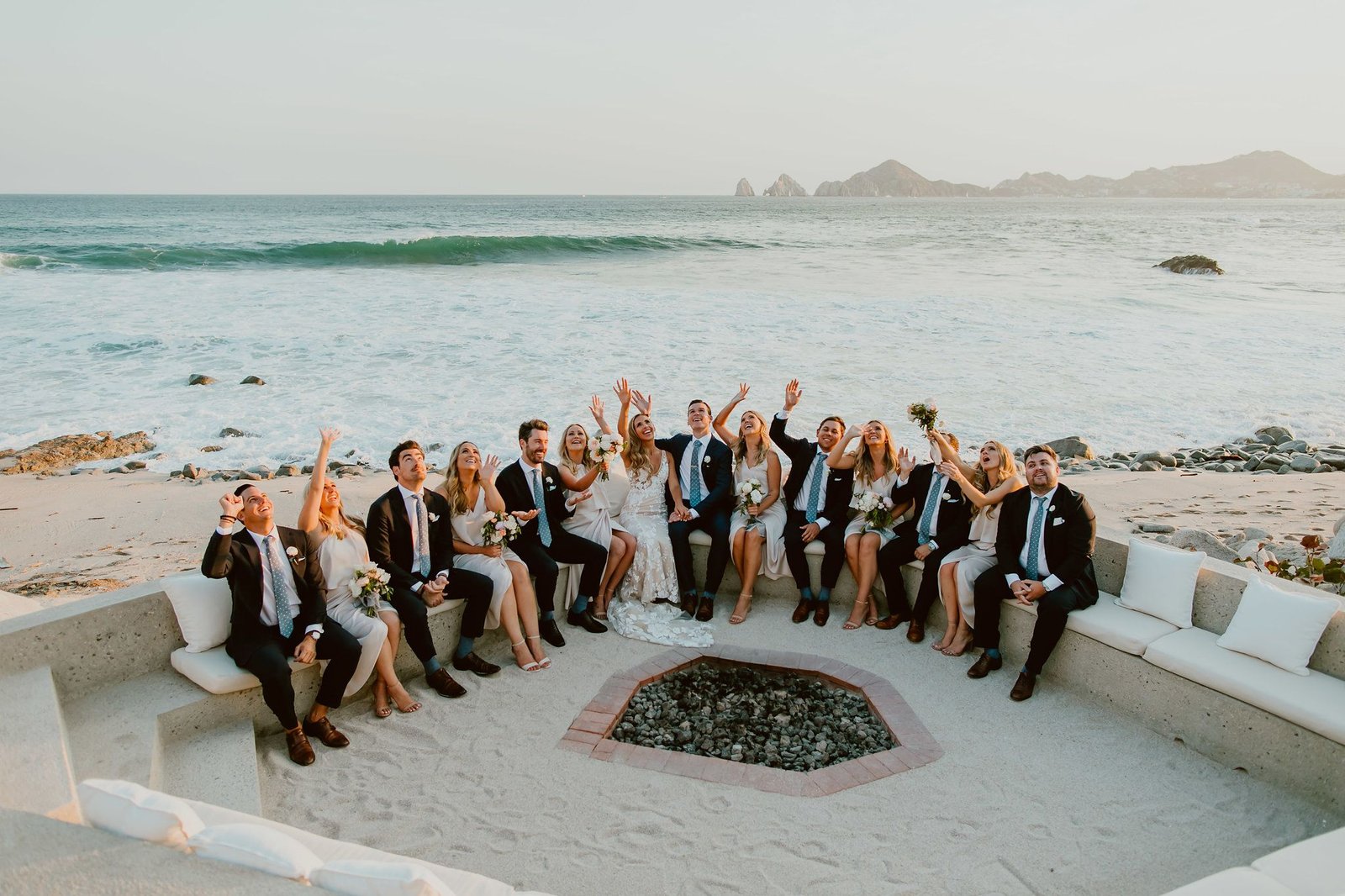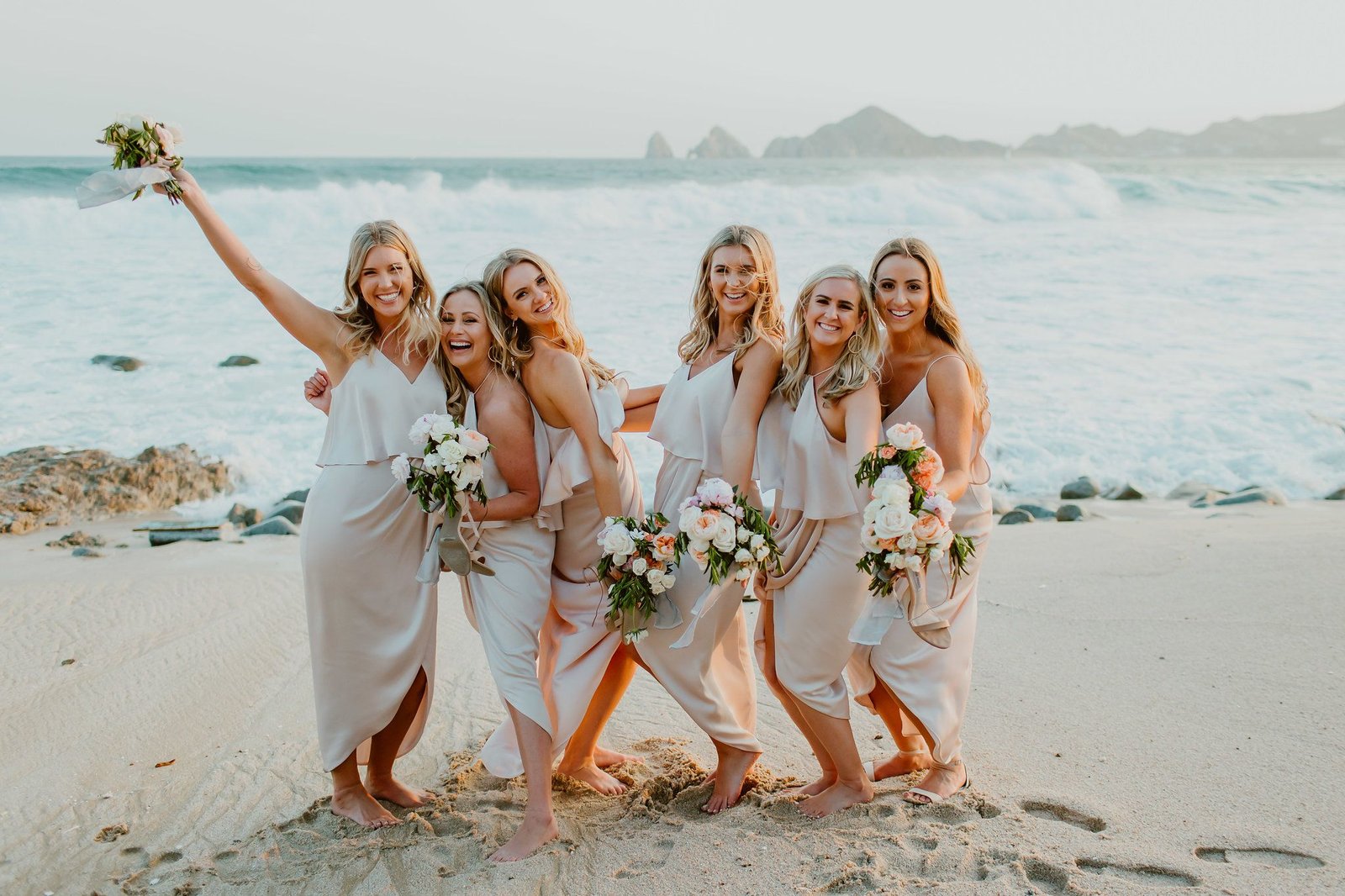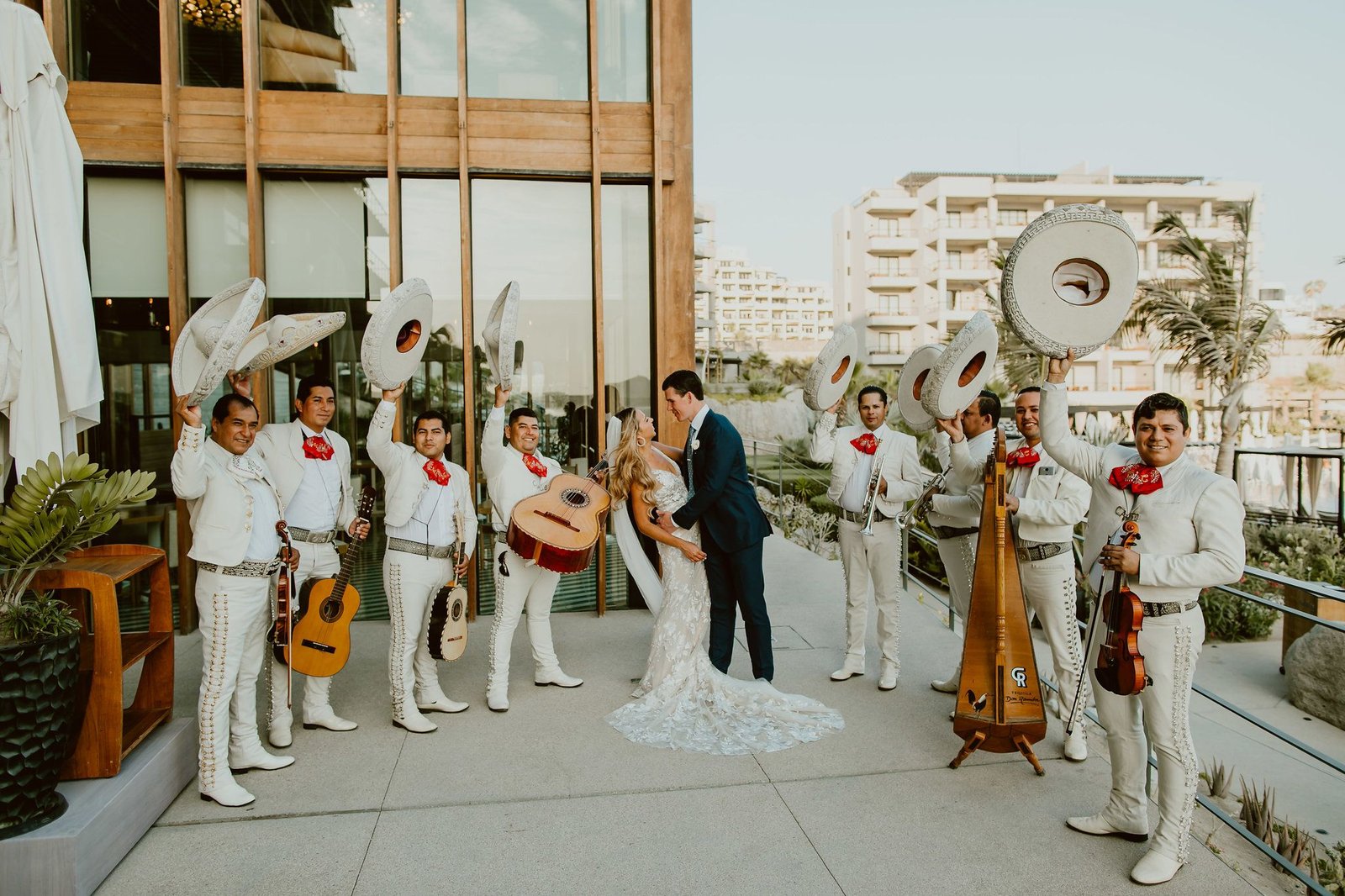 Reception
It was a little windy that day, so we were unable to display everything as it should have been, but still looked amazing! We had Bells & Whistles do the Acrylic Boards for the Guests to find their seat and a beautiful Welcome Sign that allowed their guests to know they were in the right direction towards the Wedding.
With a blue table from Let it Be Events, guests were welcomed by a beautiful view and amazing flowers!
When discussing the design, Lola wanted to add in some fresh fruit and go with the brown candle sticks to match. She used Papayas, Leachee´s and Chile´s, that went so well with the setup and the flowing table runners, it looked like everything was supposed to be exactly where it was at.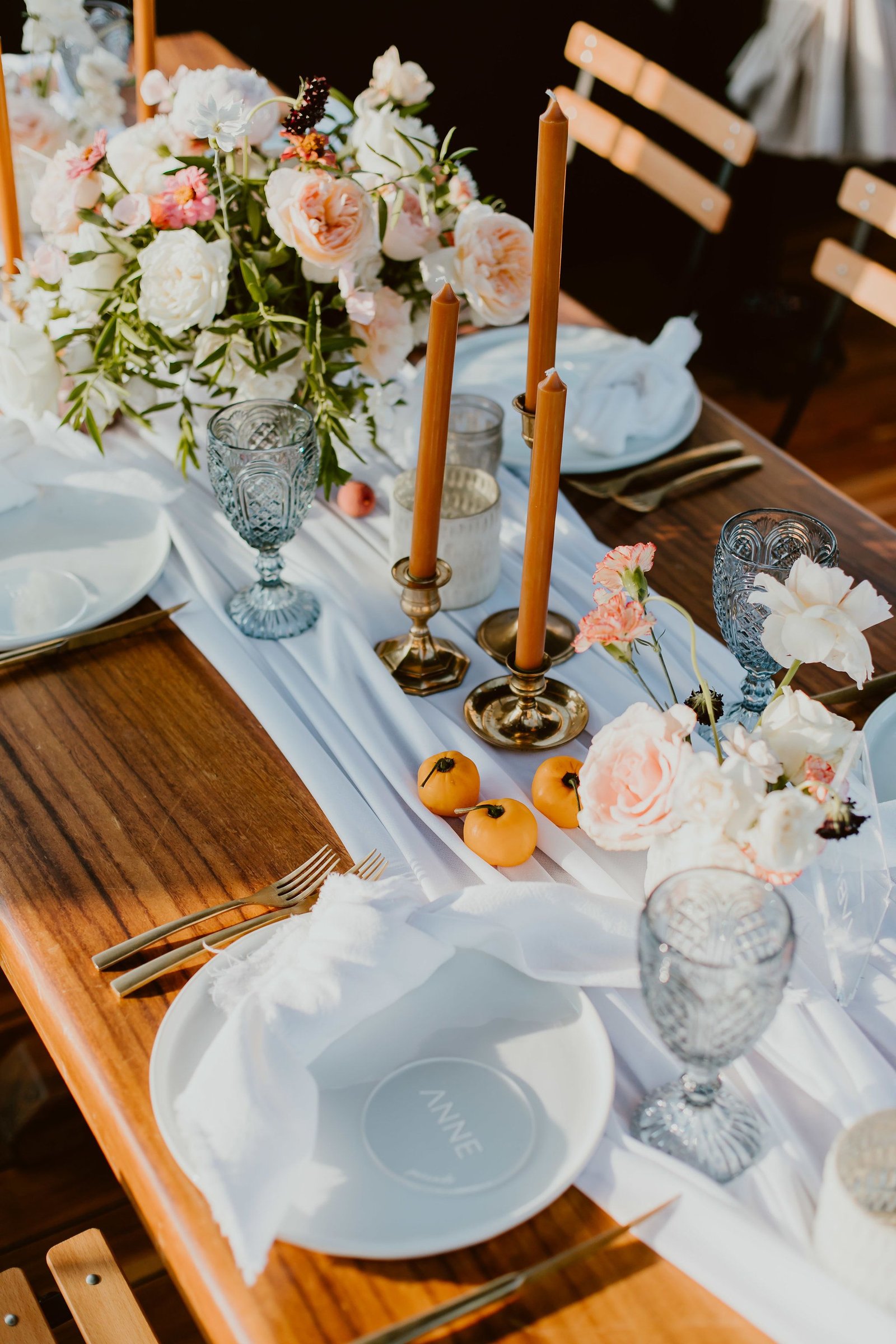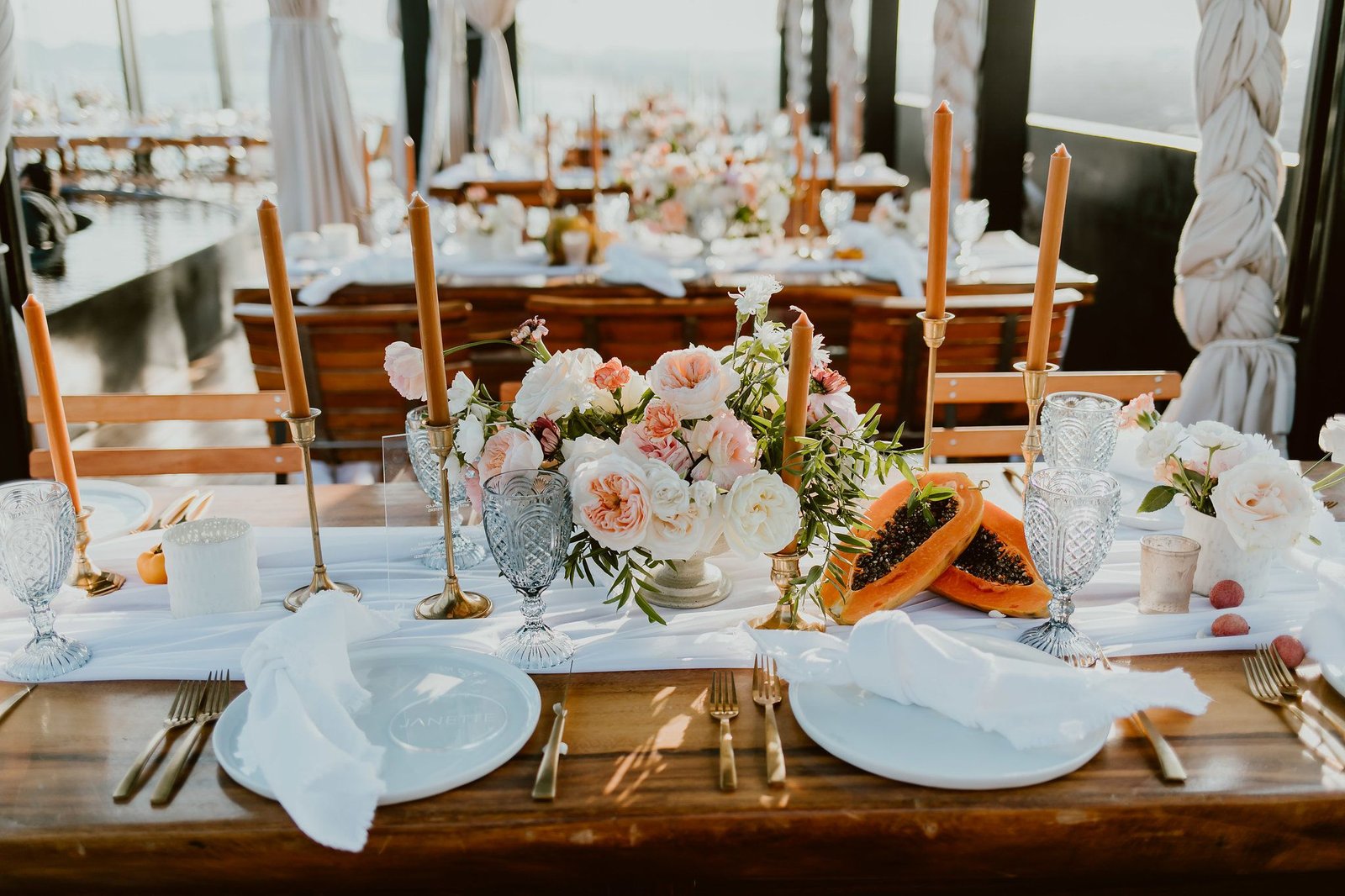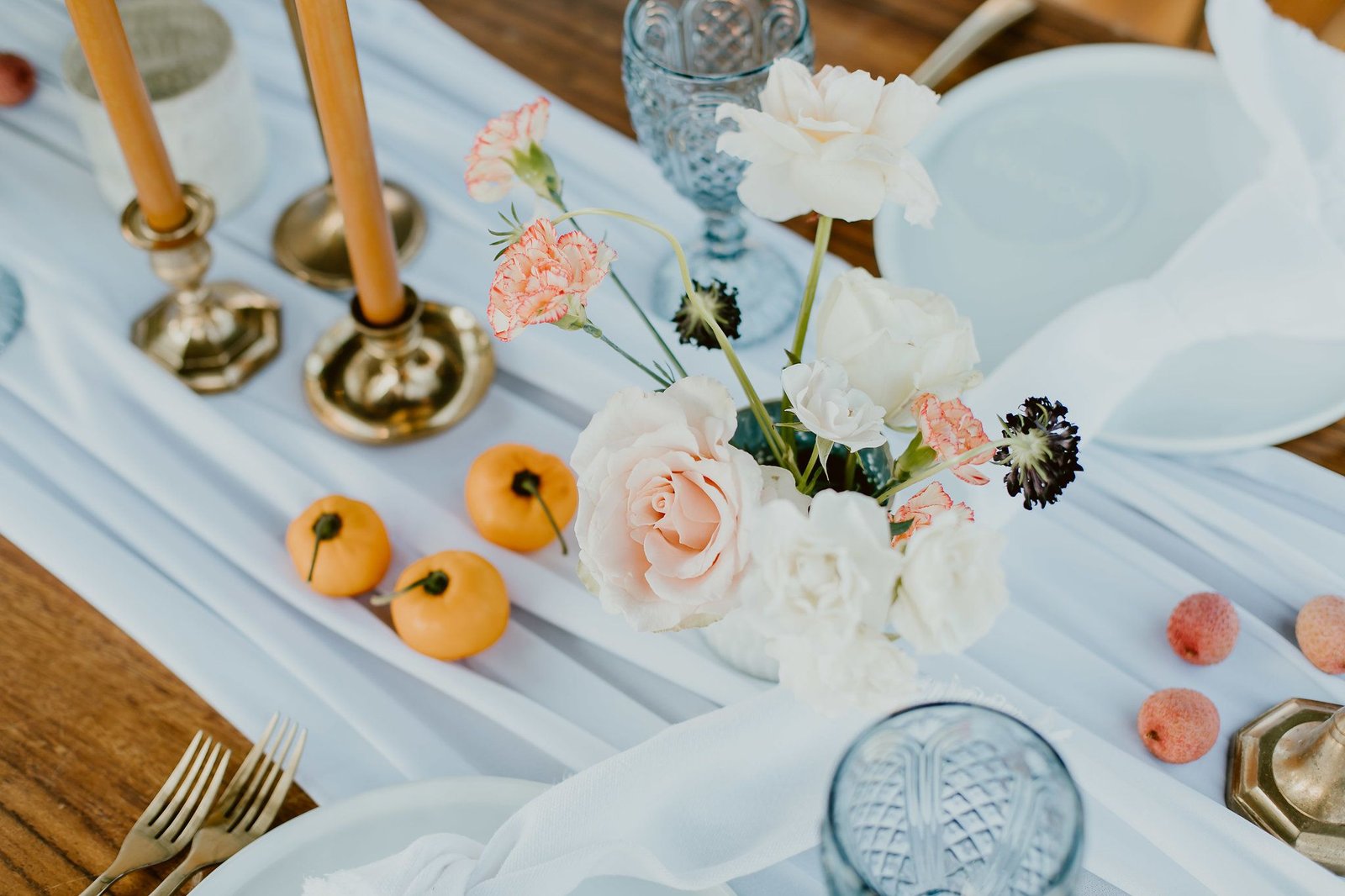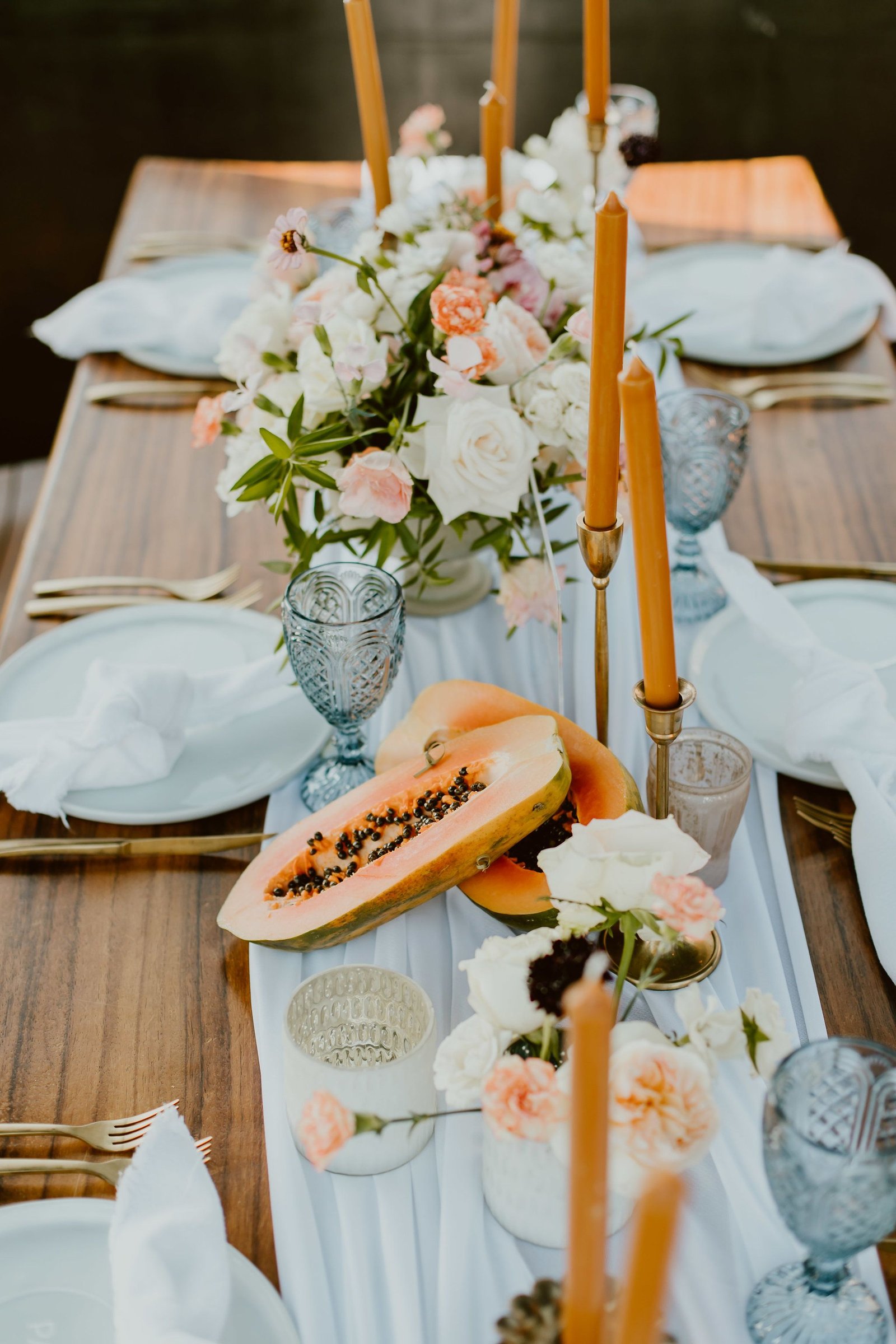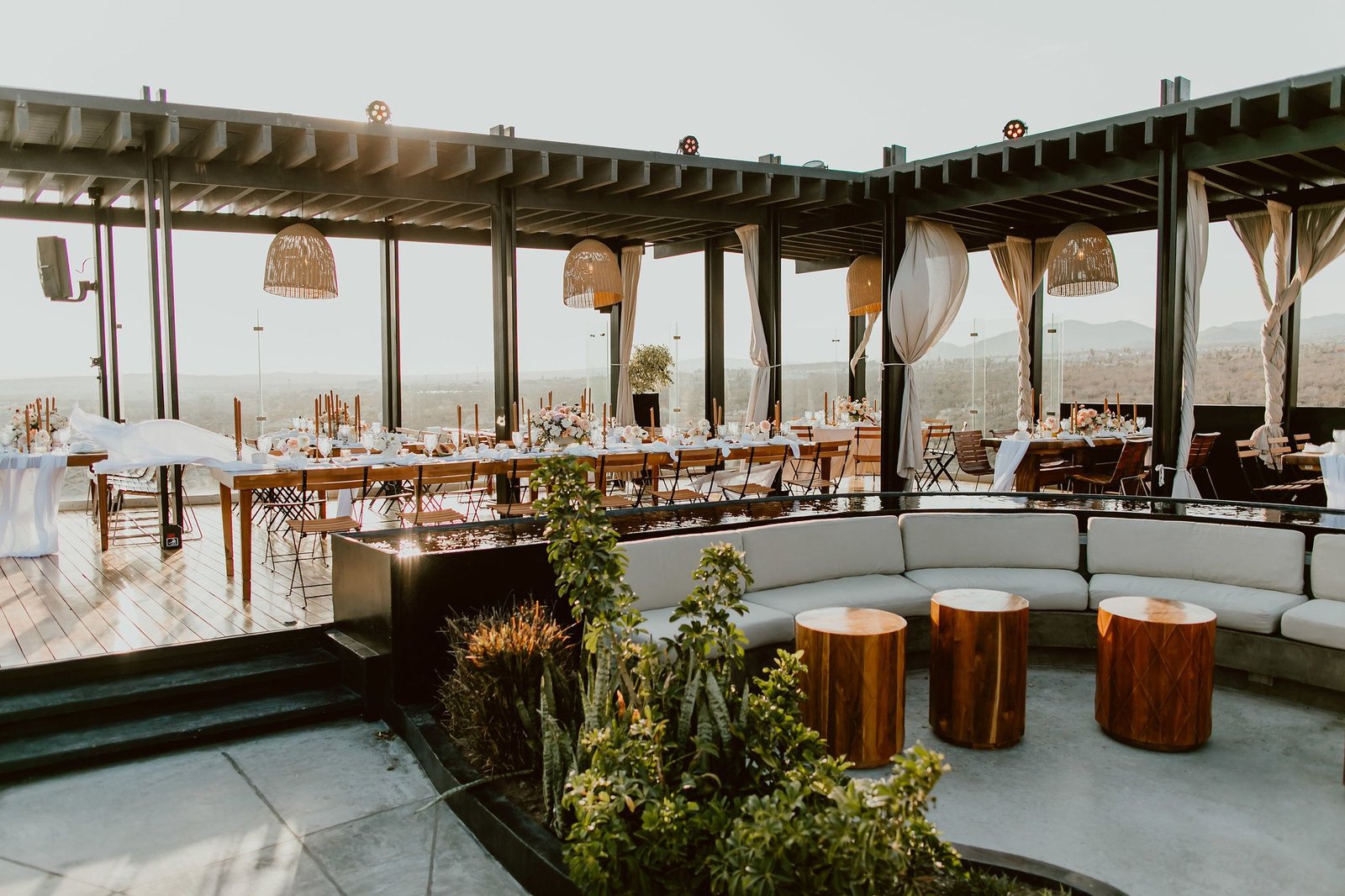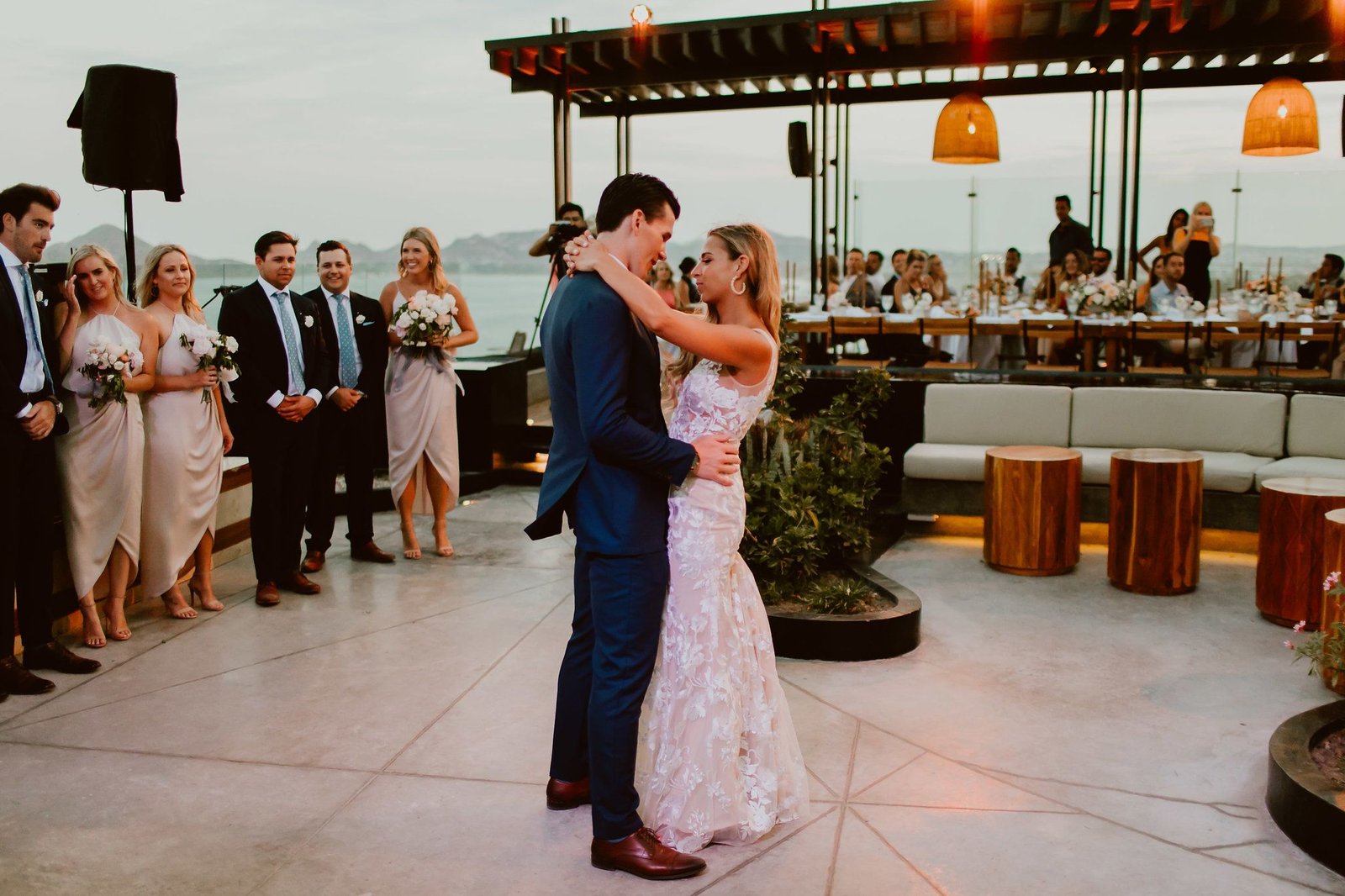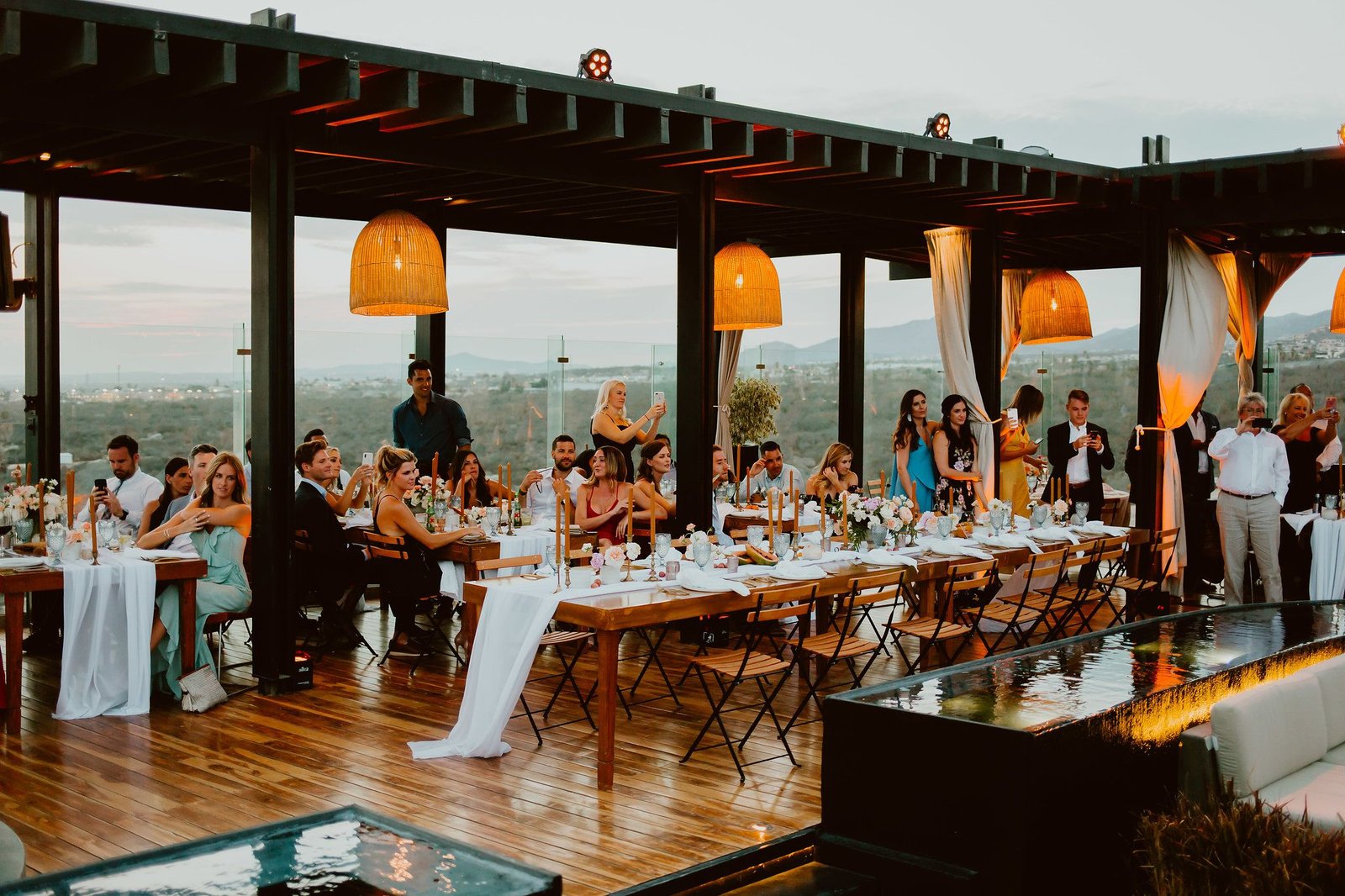 The Menu
They say Wedding Menu´s are not as good, but Dana & JJ´s guests dined on the best Wedding Menu that exists! They started with delicious Lobster Enchiladas, then their guests were able to chose between Steak and Fish, followed by the best Churro Cart!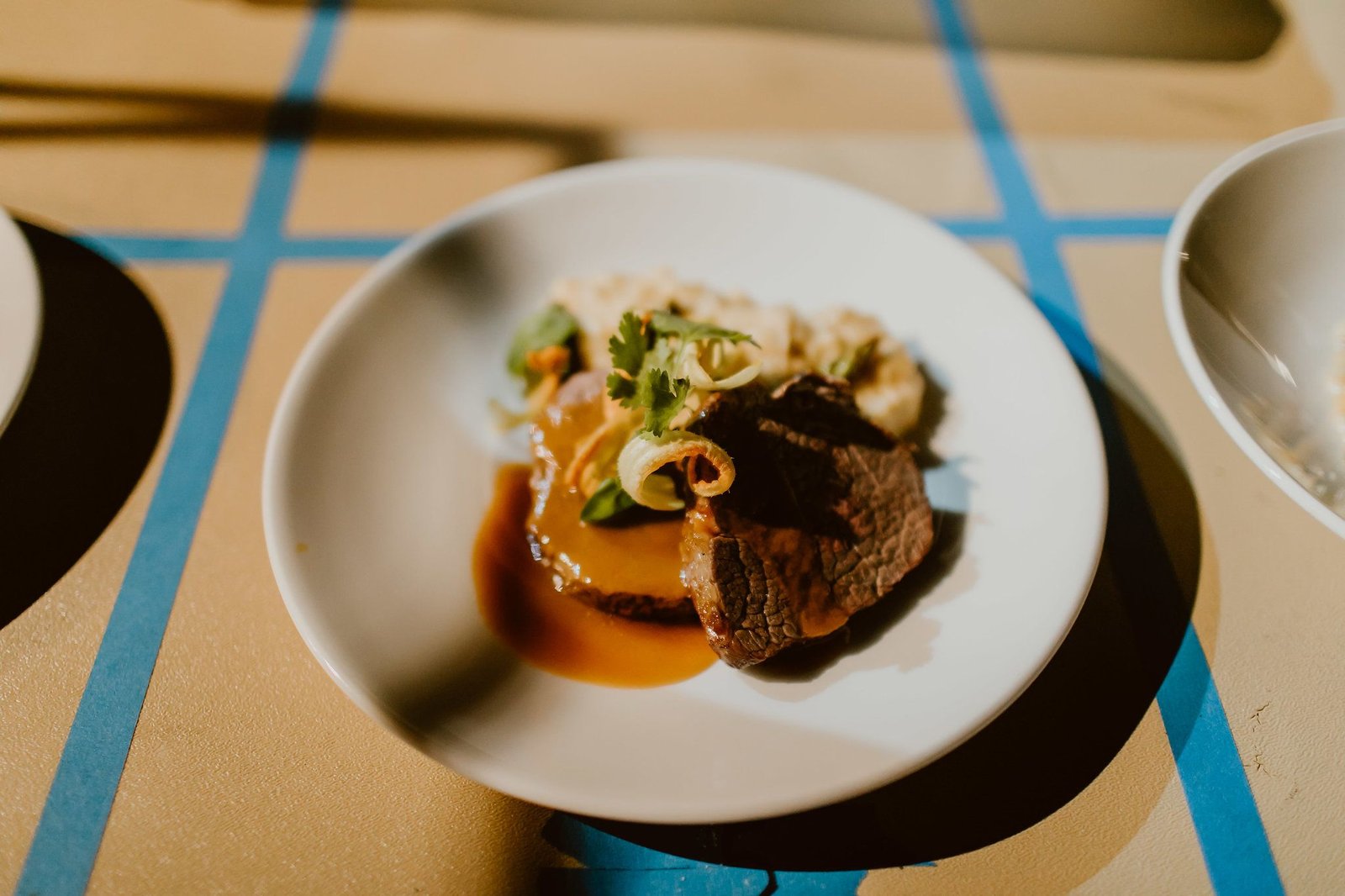 | Wedding Vendors |
Photography Ana & Jerome
Wedding Venue The Cape
Floral & Design Lola at Florenta
Rentals Let it Be Events
Music DJ Alex Alanis
Wedding Dress Made with Love Bridal
Wedding Planner Jesse Wolff at Cabo Wedding Services
0