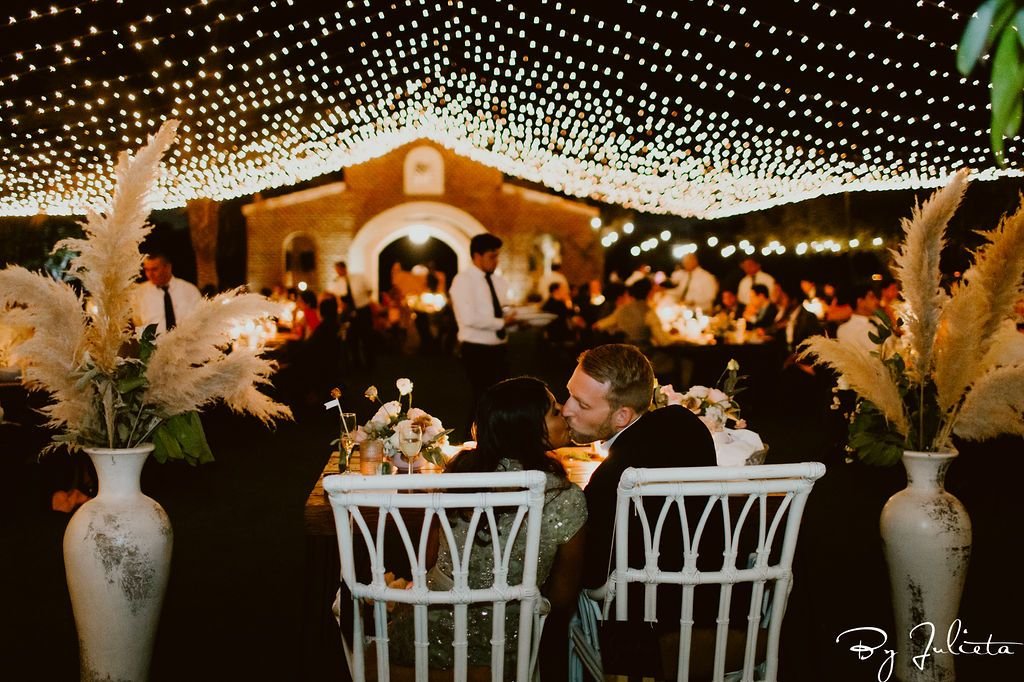 Anusha and David's Indian destination wedding was all about celebrating love, life, and laughter, with 130 of their closest click. The long-awaited trip had been on the books for what seemed like an eternity, and our fun-loving bride and groom had decided to go no holds barred when it came to showing their guests a good time. They celebrated their union with not one, not two, but three events over a warm Los Cabos weekend in May. With so much careful planning, intricate detail, and those fun-loving San Francisco vibes, it's hard to know where to start, but here is Anusha and David's Los Cabos love story in a nutshell.
We kicked off our weekend with a Haldi ceremony at the renowned Hilton Los Cabos, where the future Mr and Mrs smiled from ear to ear as their family and friends covered them from head to toe in the traditional yellow paste. The covering of the happy couple's face, neck, hands, and feet by their loved ones is believed to ward off the evil eye and invite prosperity, a beautiful well-wishing for a couple about to embark on a new life together. Anusha and I teamed up with Baja Bontanica to design a sweet, simple yet energetic aesthetic that teamed perfectly with Anusha's crisp white and cheerful yellow ensemble. It was mile wide smiles all round as our excited gaggle of guests swamped the bride and groom with love, and turmeric paste!
As the sun rose on another beautiful Los Cabos day, Sangeet vibes were in the air! We kicked things up a notch as Baja Botanica and the Hilton's team of incredible staff transformed their grounds yet again for the long-awaited Sangeet ceremony. A good Sangeet is all about singing and dancing, a get to know you between two families who are about to become one. And dance they did, with Anusha, David, and their extended family showing us the right way to honor tradition and inject a distinctly Los Cabos vibe!
Cabo Makeup's own Alma Vallejo headed up our vendor bandwagon come wedding morning, arriving early to make our bride and her girl's shine as we took care of the rest. It was clear to me from the day we began planning that Anusha loved her family dearly, and wanted them to discover all of what Los Cabos has to offer during their stay. Our wedding day location was the uber trendy Floral Farms, a welcome move inland from the stunning Sea of Cortez in favor of a distinct farmland vibe. Guests dined on Cabo's finest fresh produce at the farm to table arena, as DJ Scott Ricci took care of the tunes. What resulted was a wedding day to remember, combining all of Cabo's unique and opposing elements into a funky and fun celebration of love.
A very big thank you to the wonderful Julieta Amezcua, who was by my side all weekend long to capture Anusha and David's unforgettable joy. We are sure you will adore her images just as much as we have! To all of our local staff, we couldn't have done it without you!
Haldi Ceremony at Hilton Los Cabos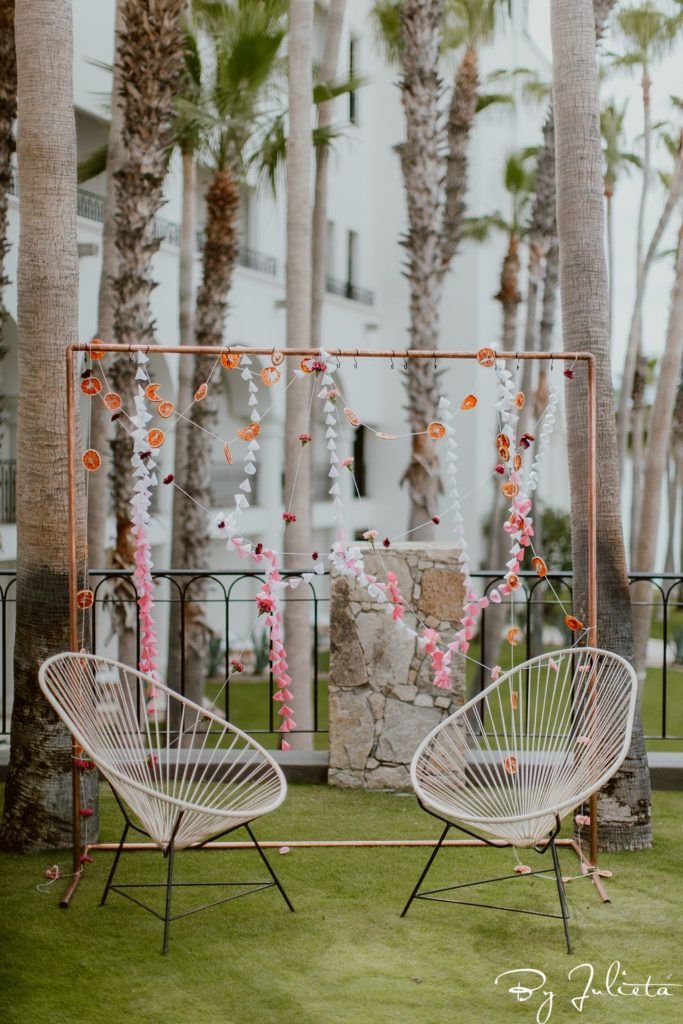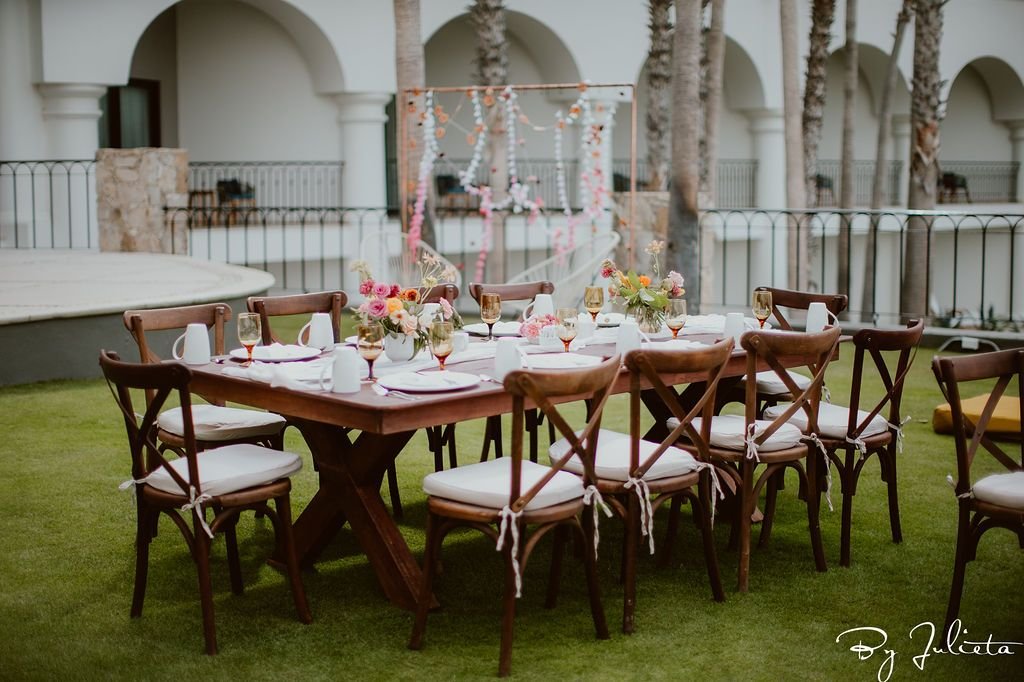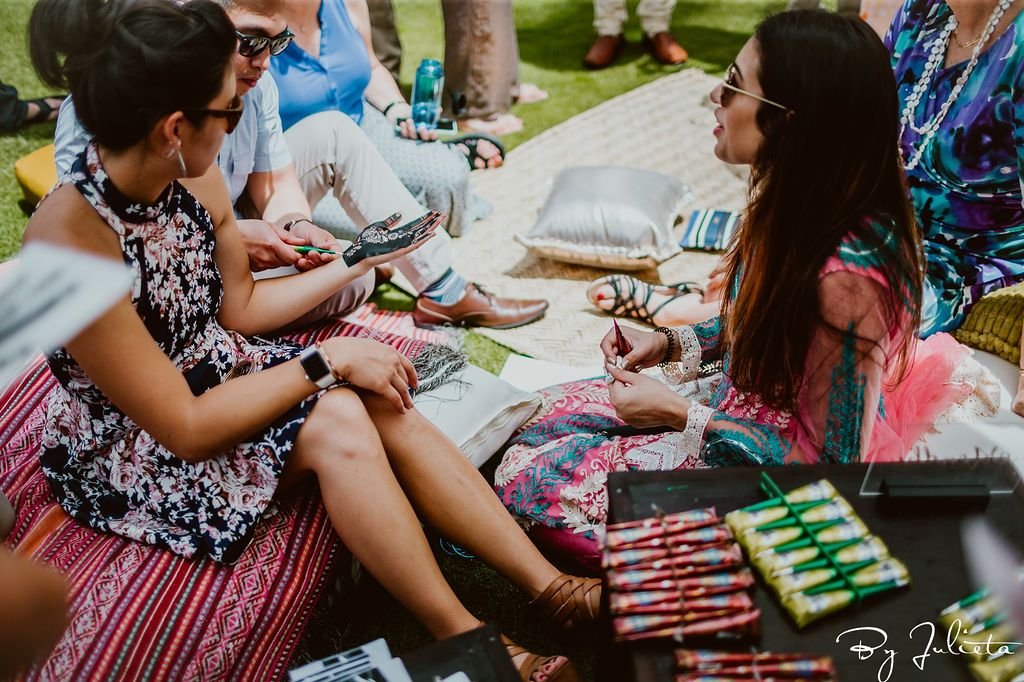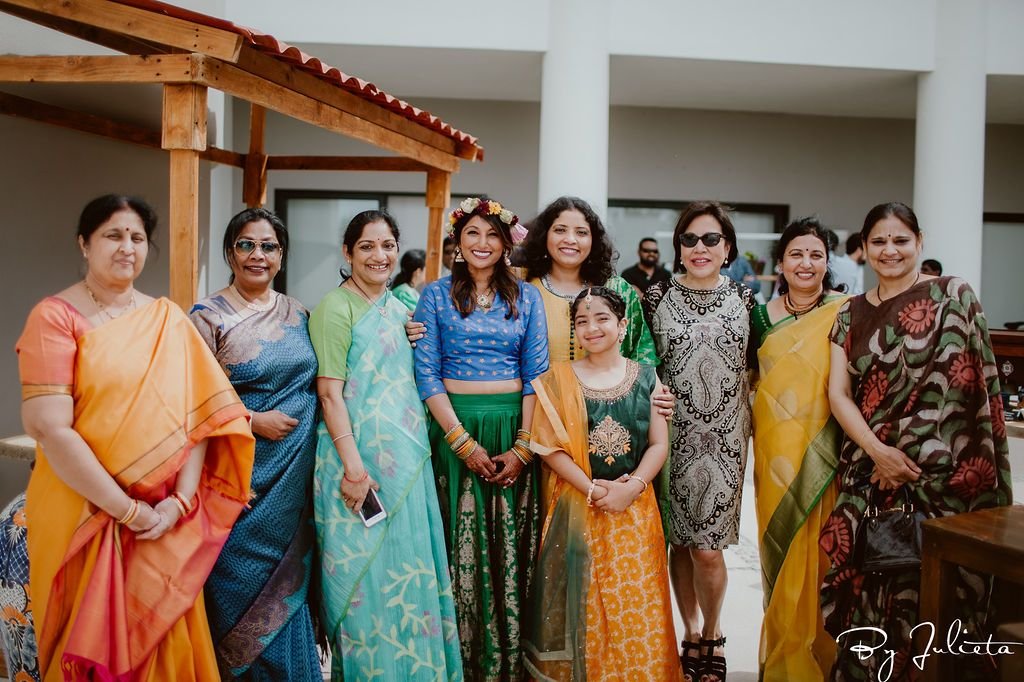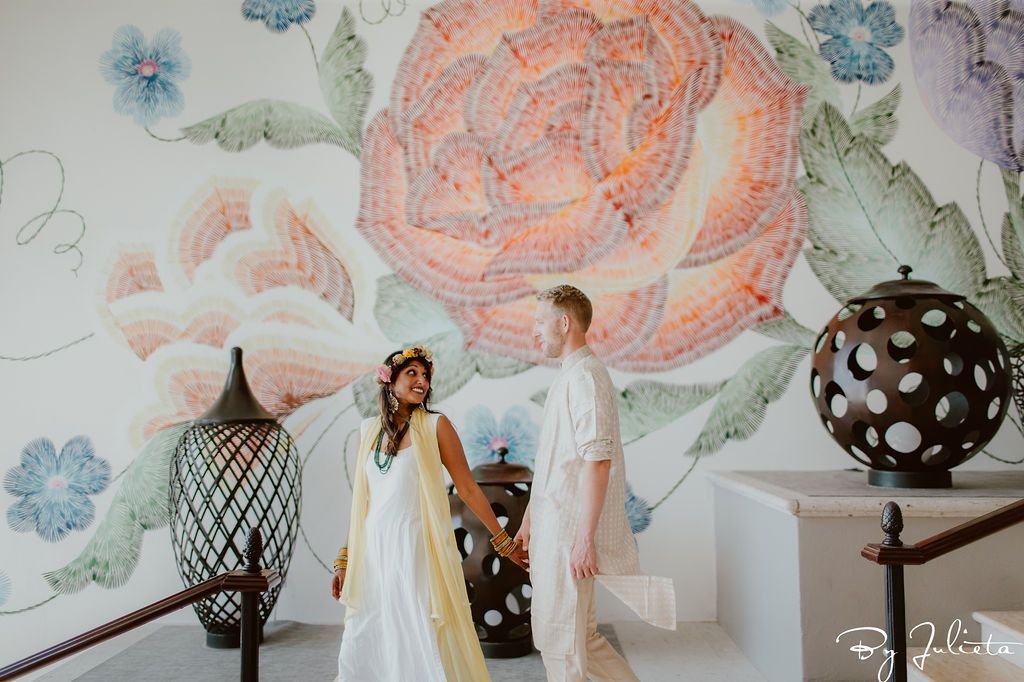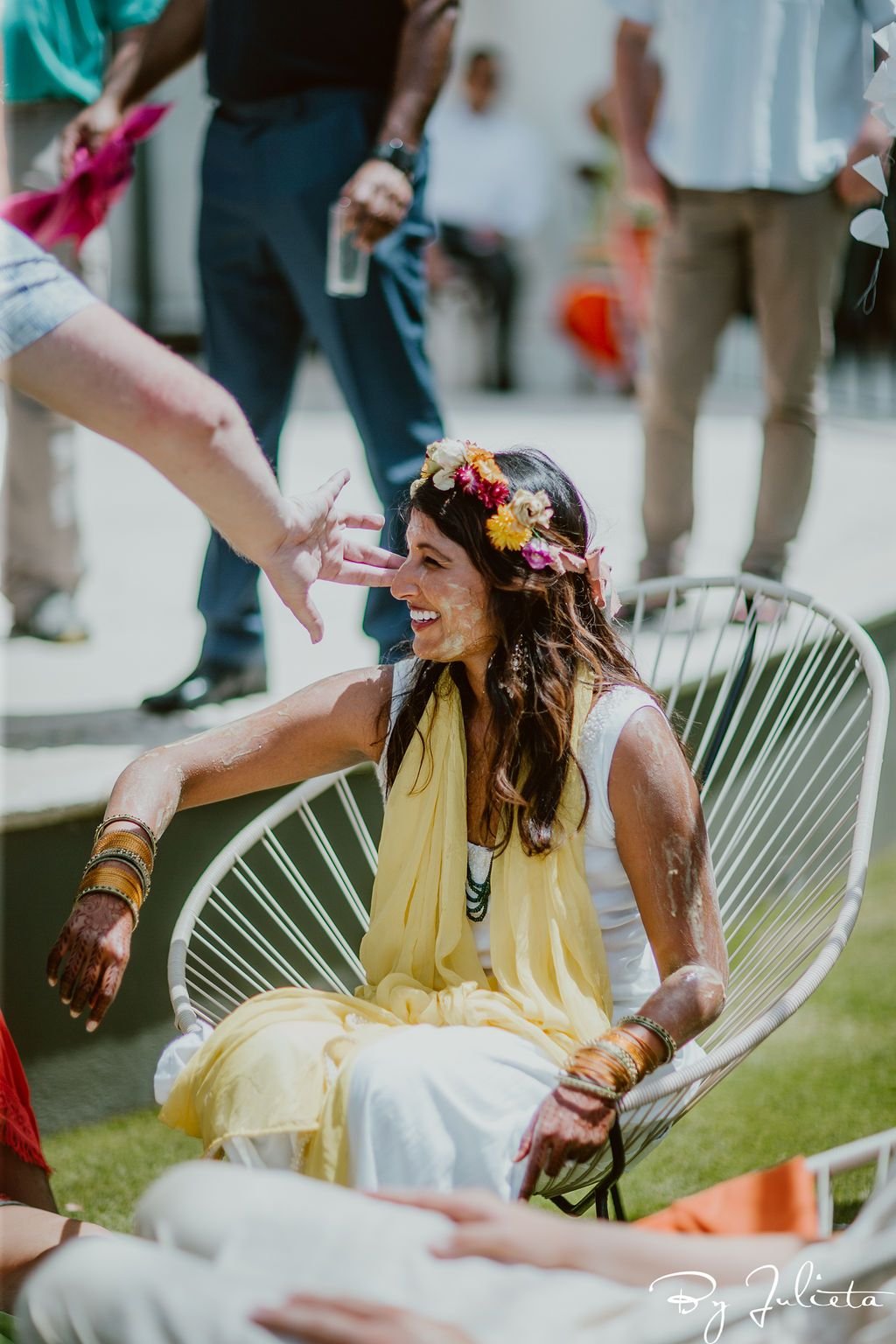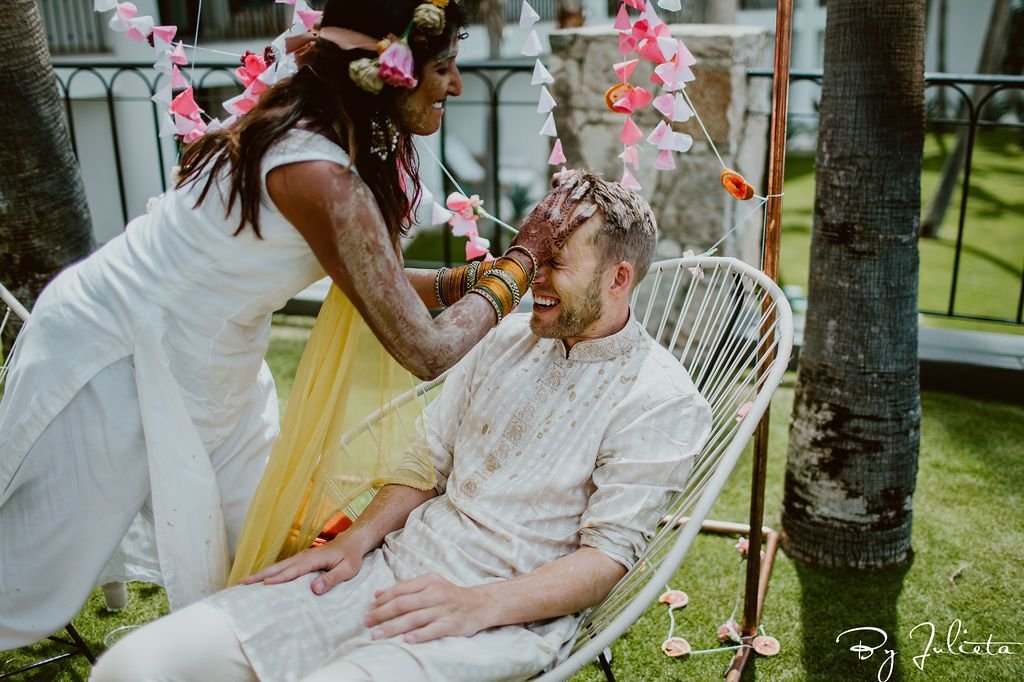 Sangeet Event at Hilton Los Cabos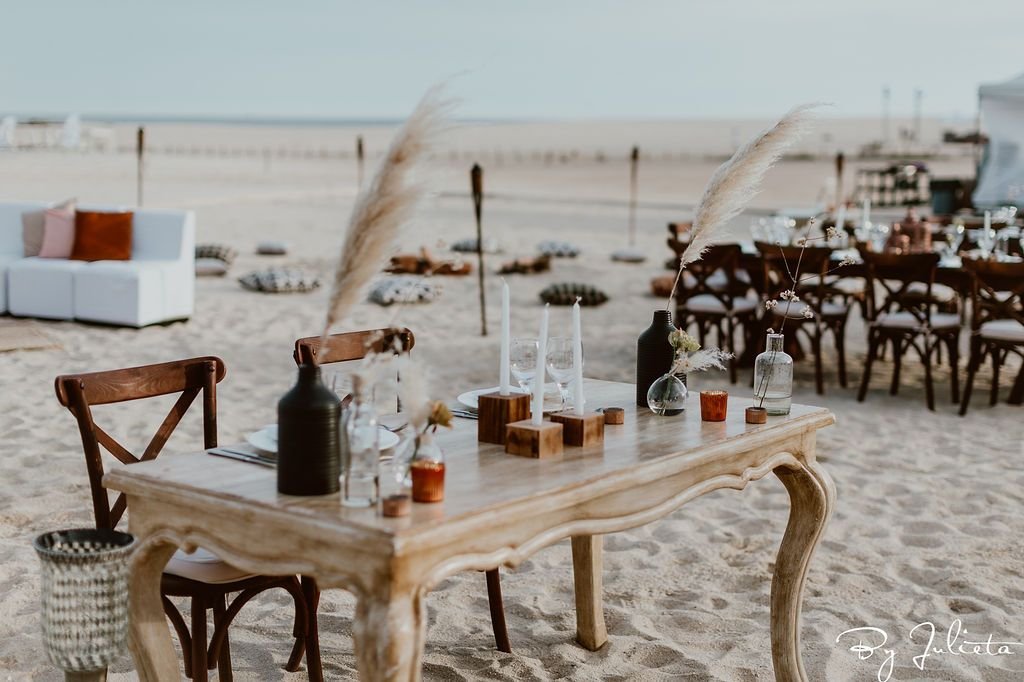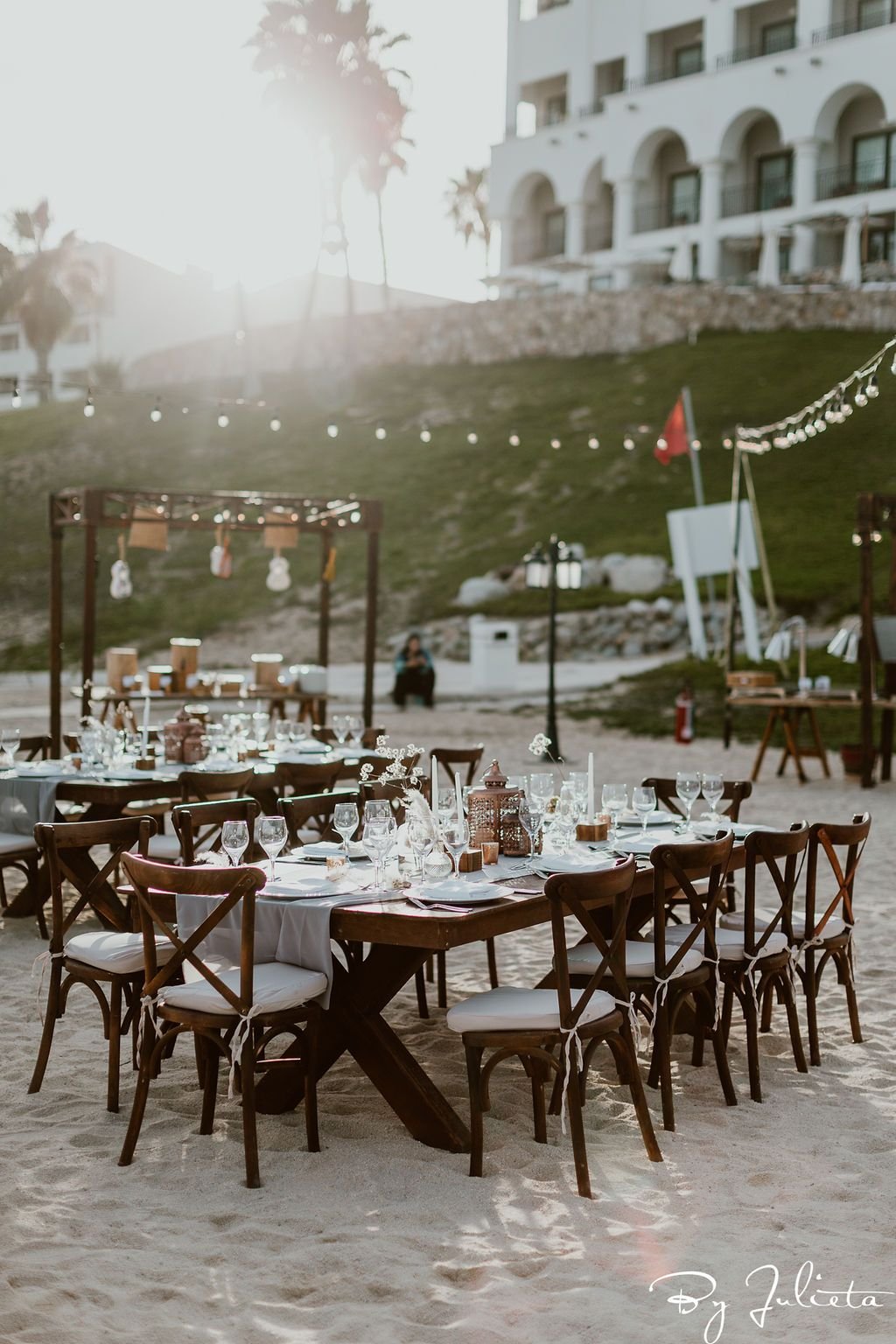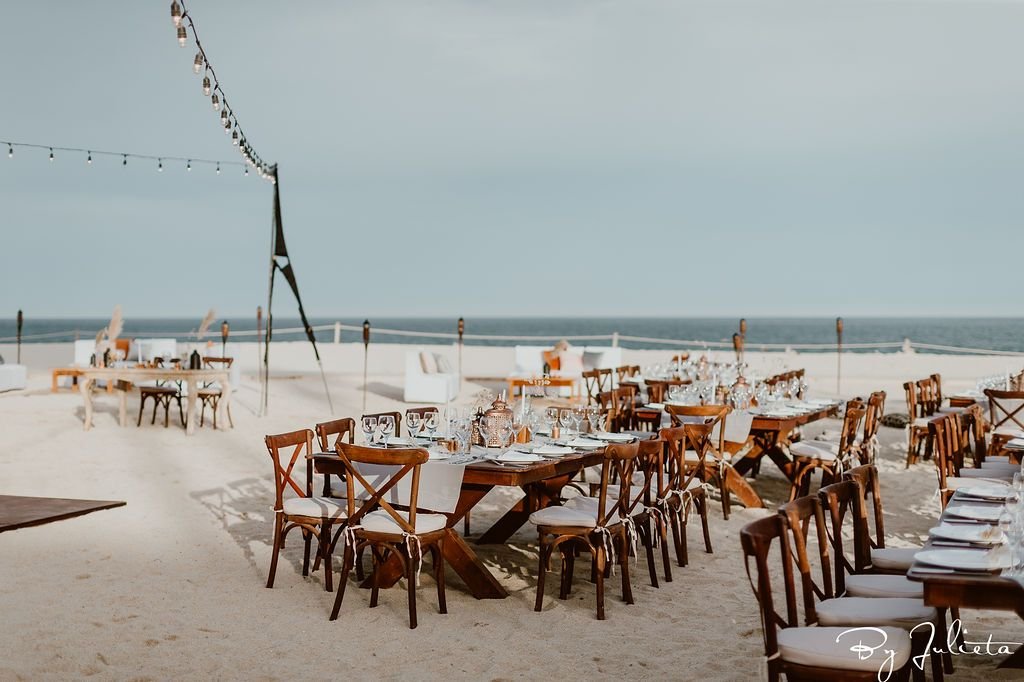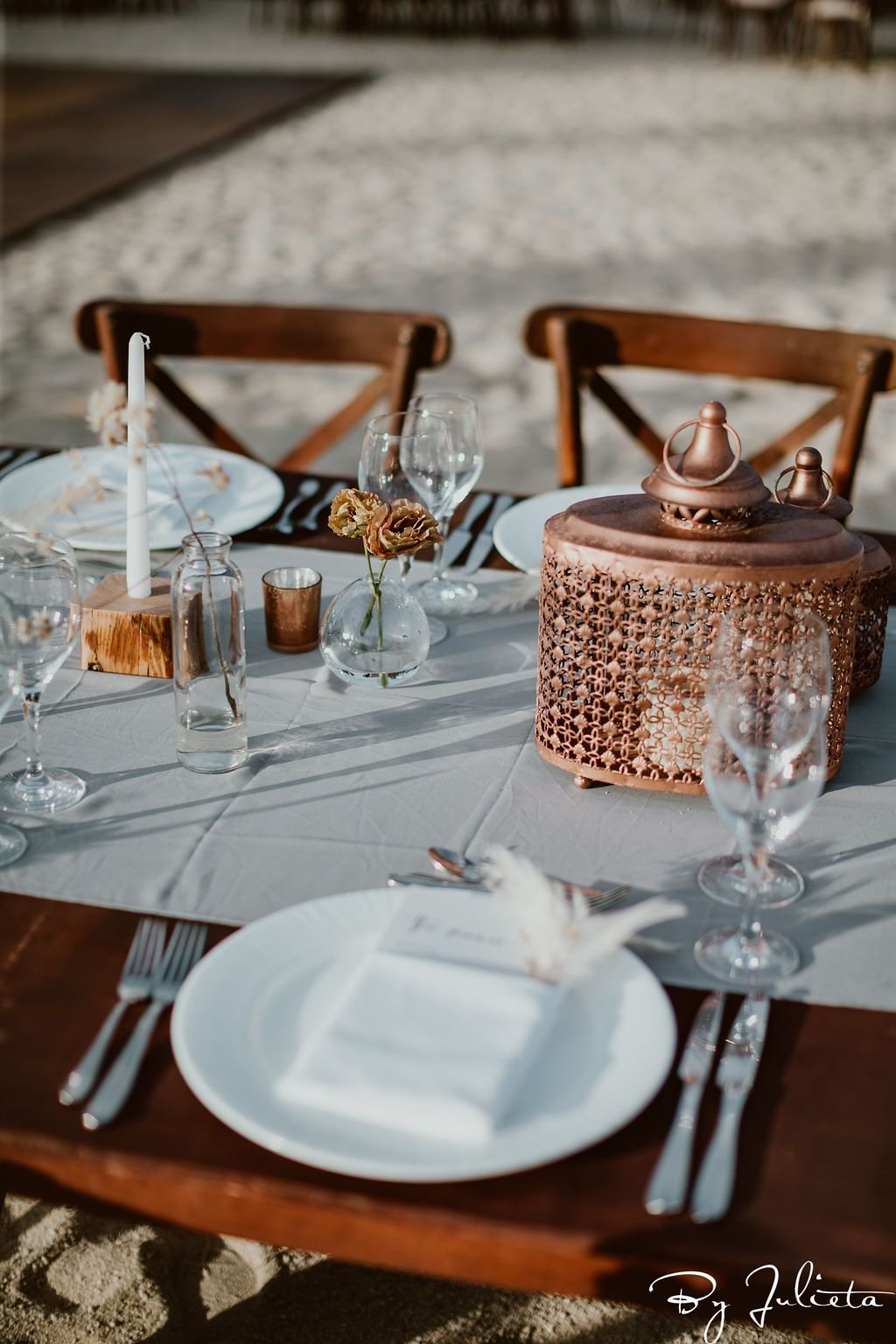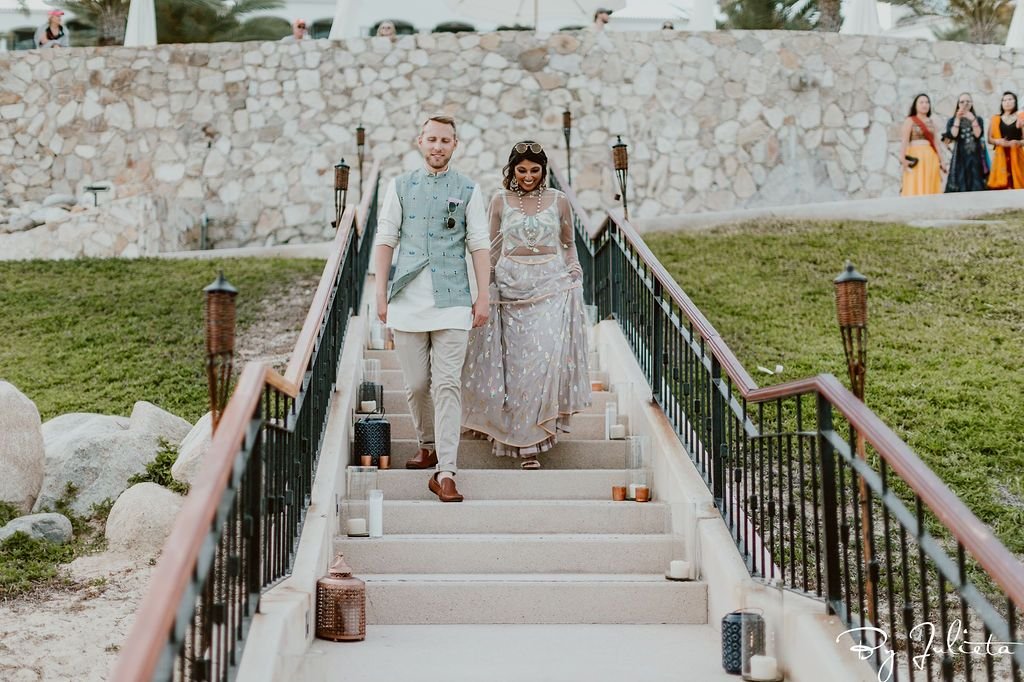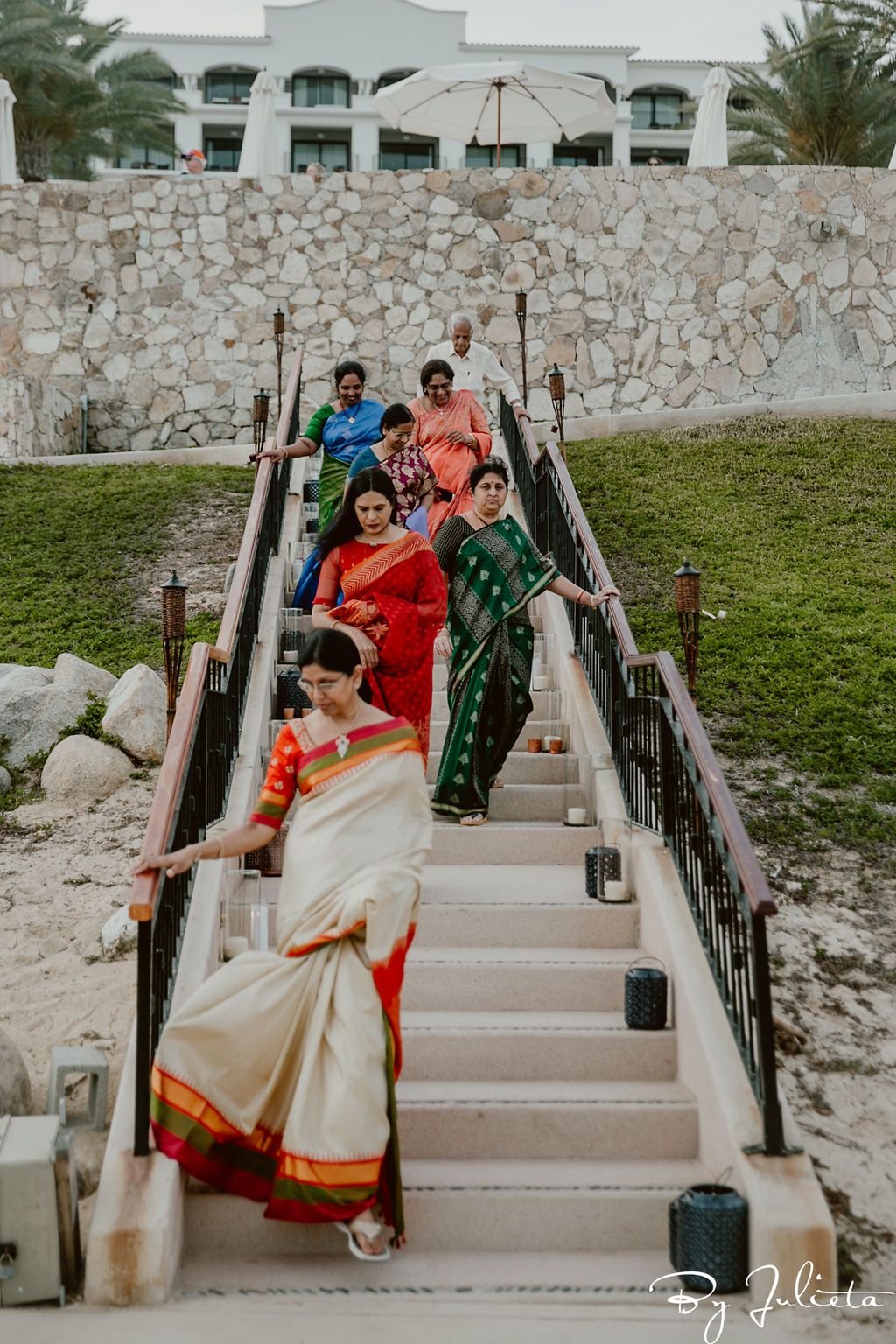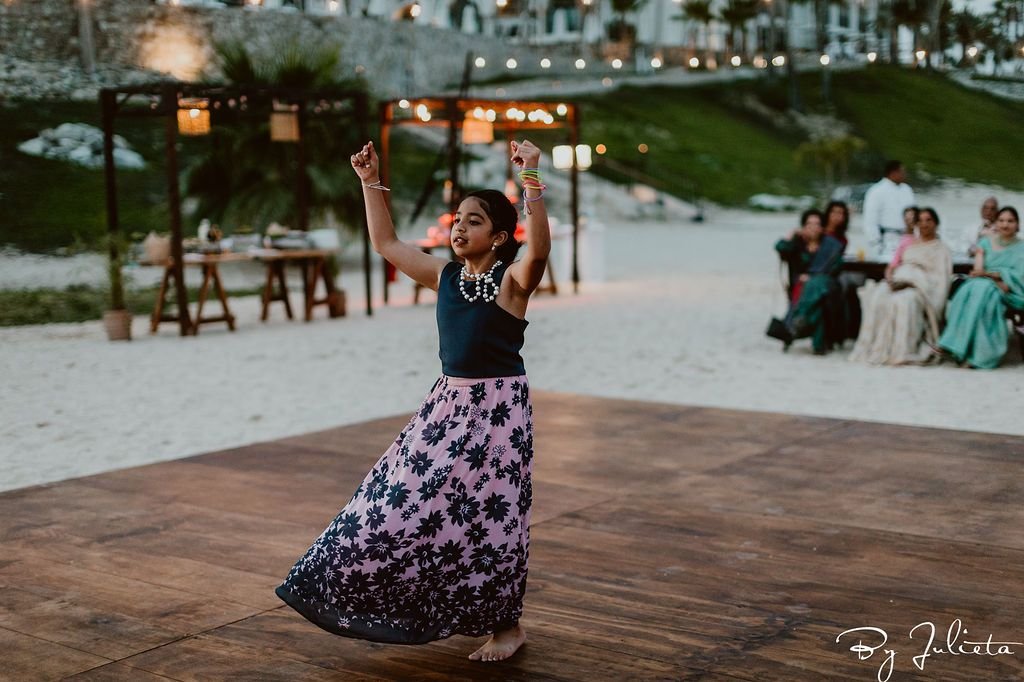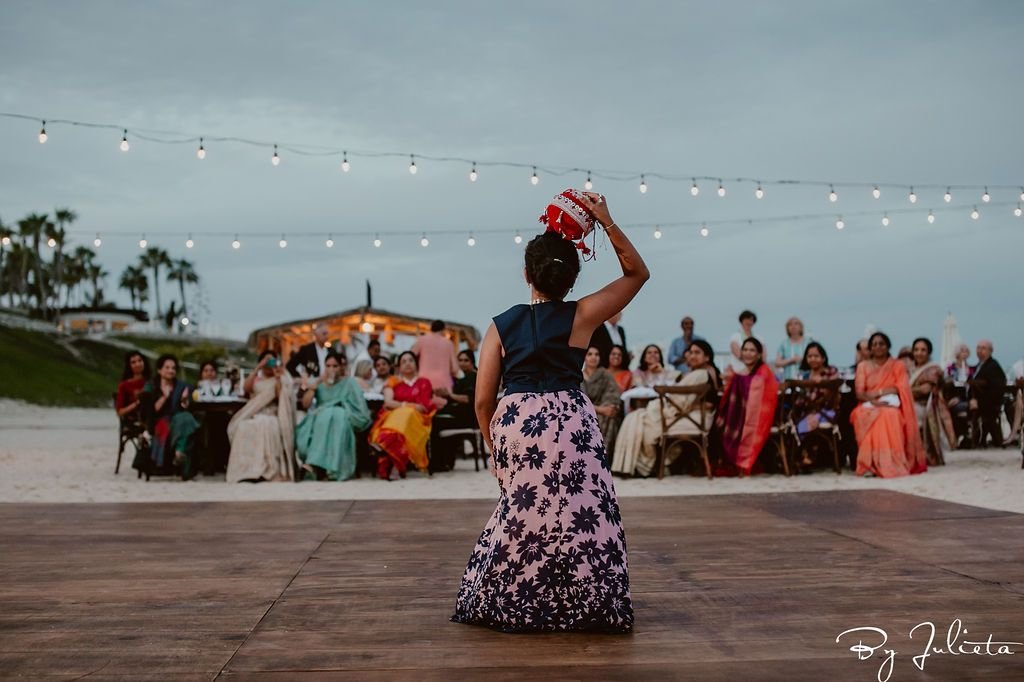 Wedding Day at Flora Farms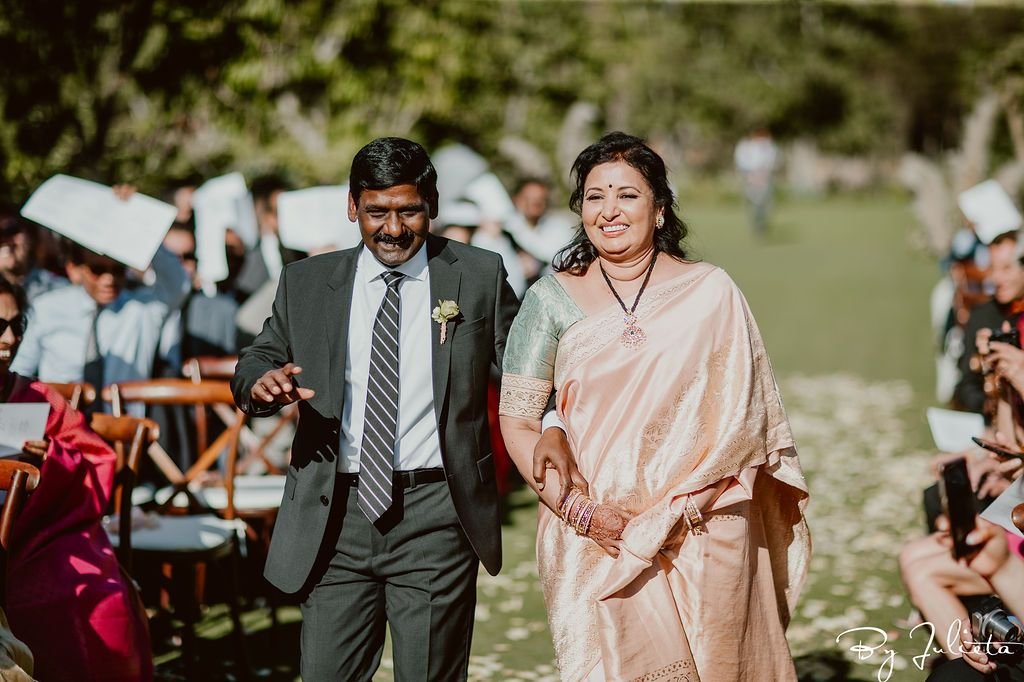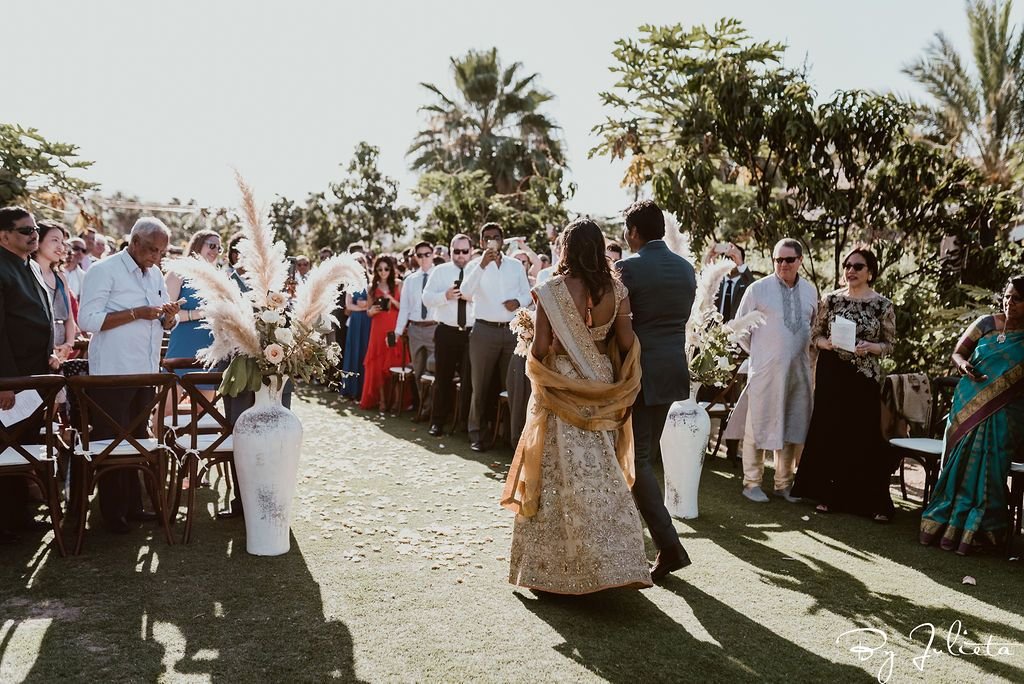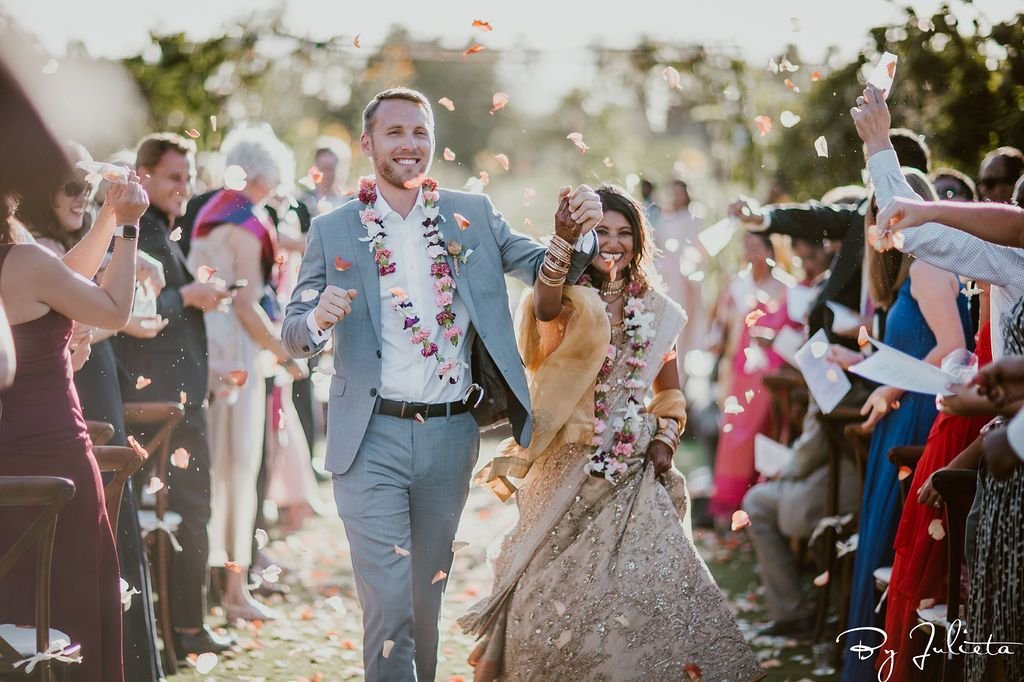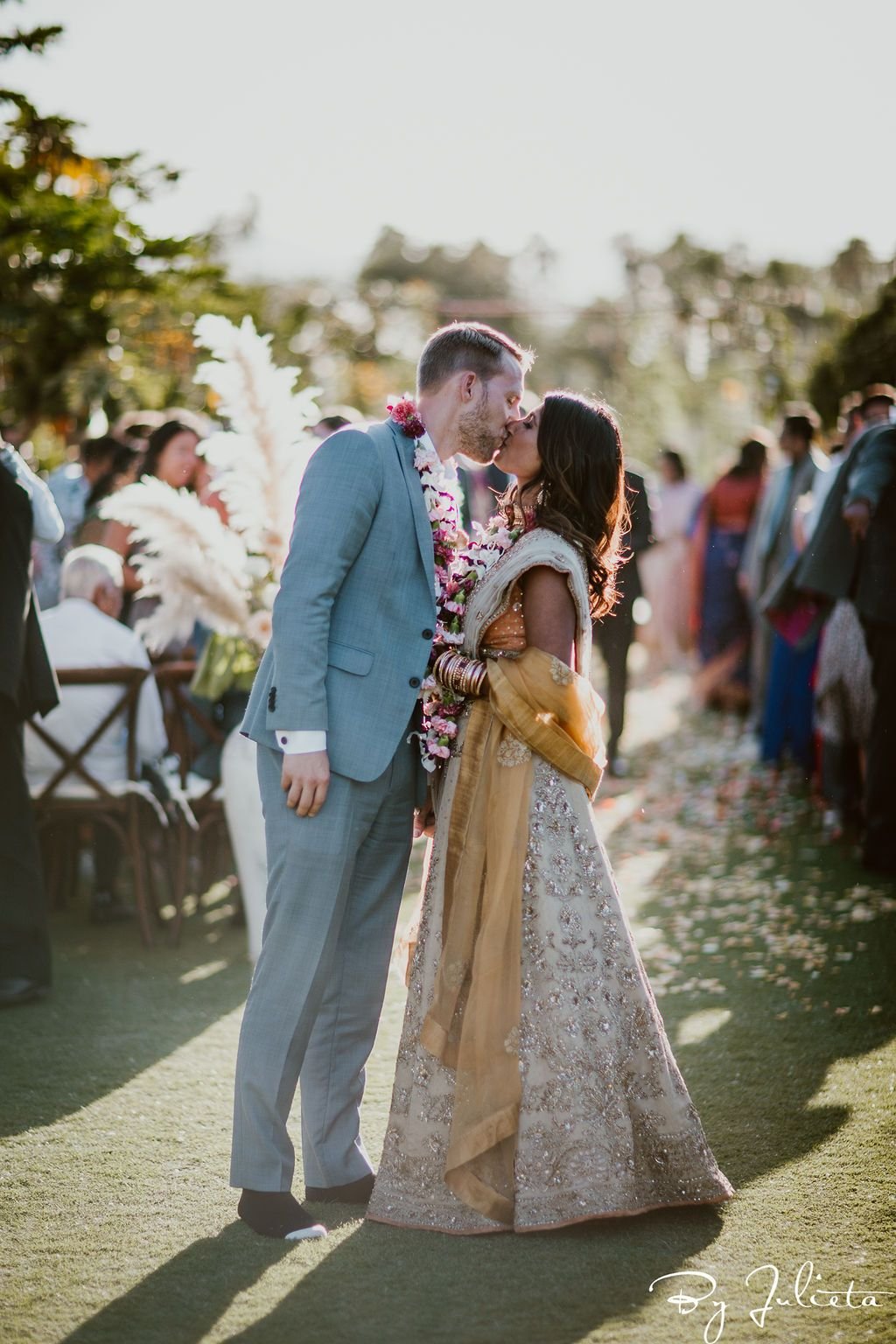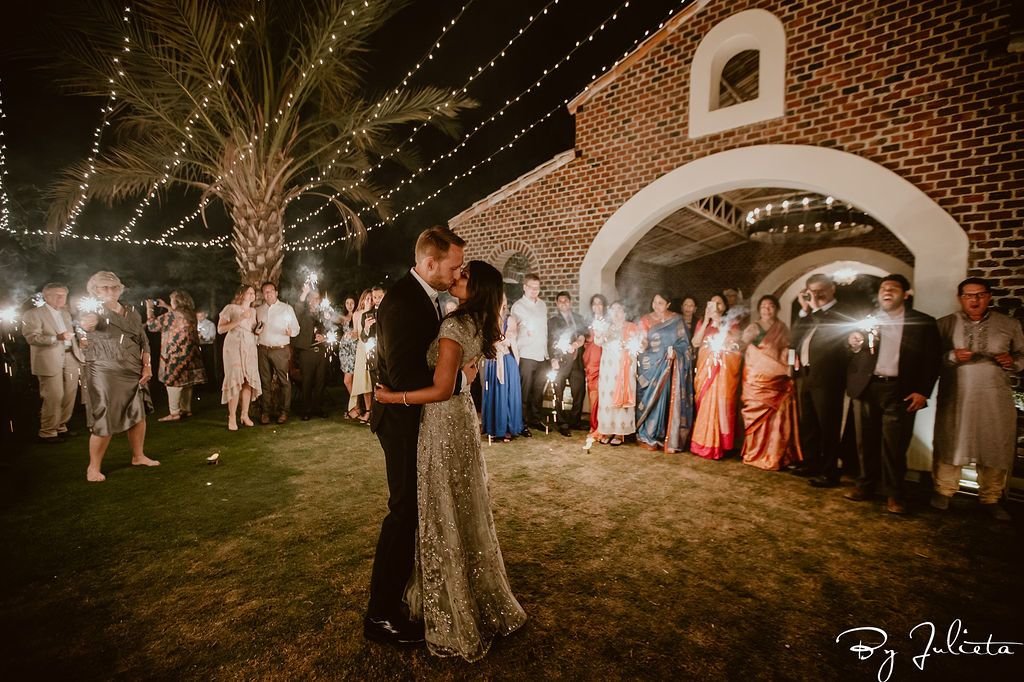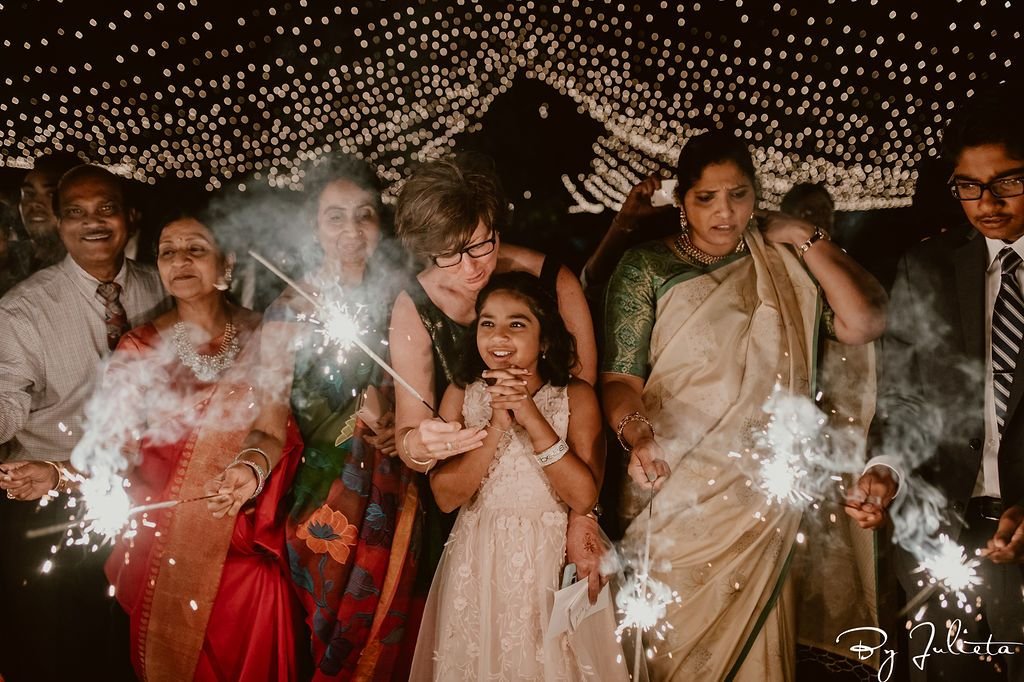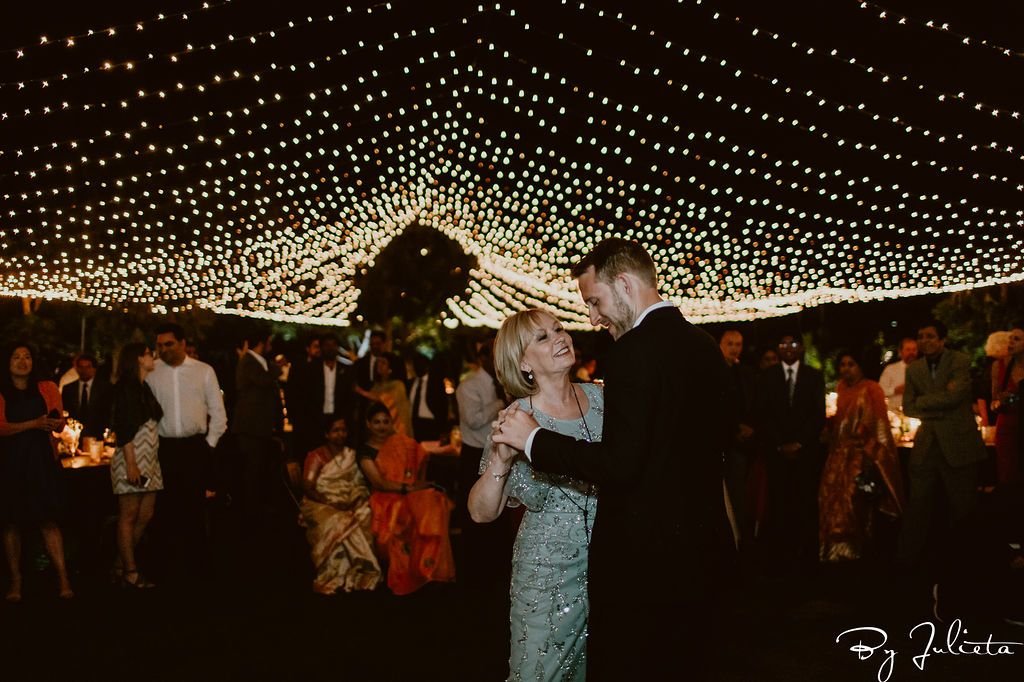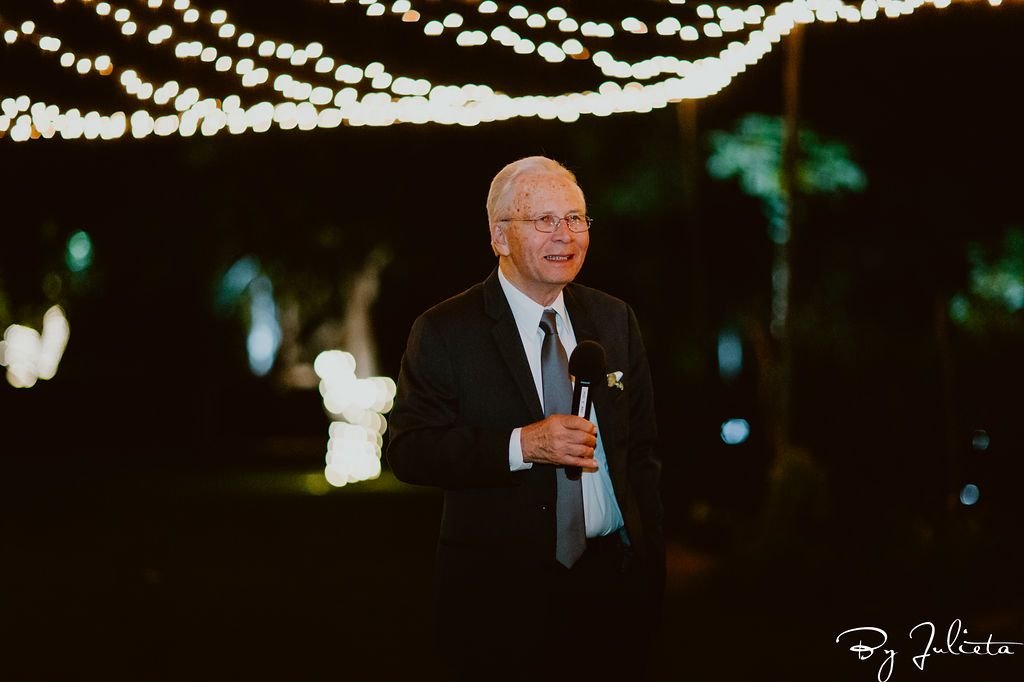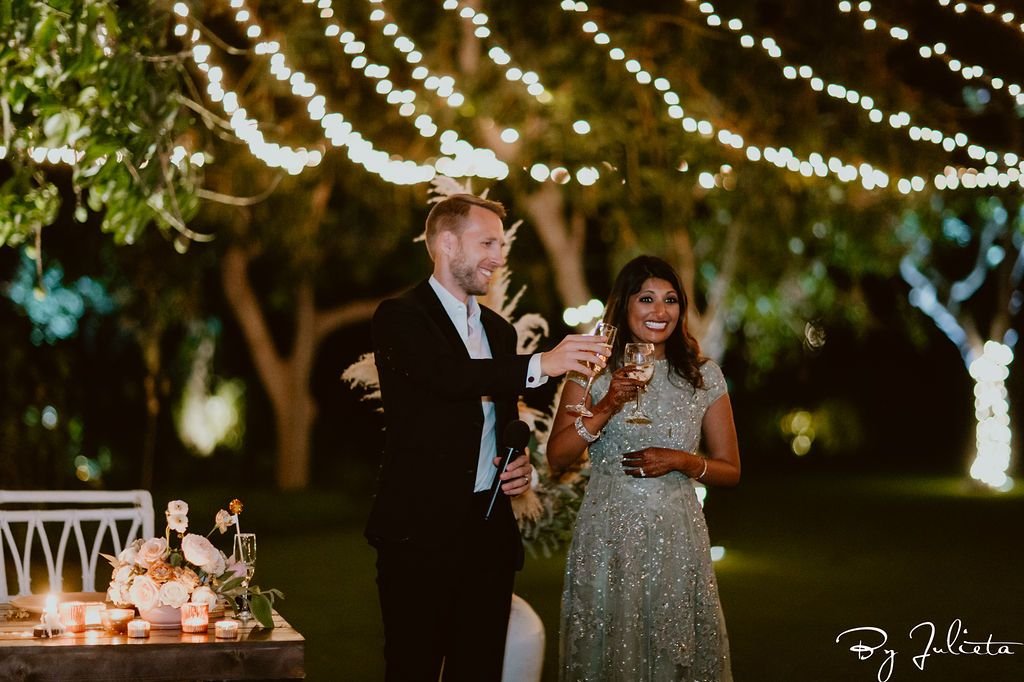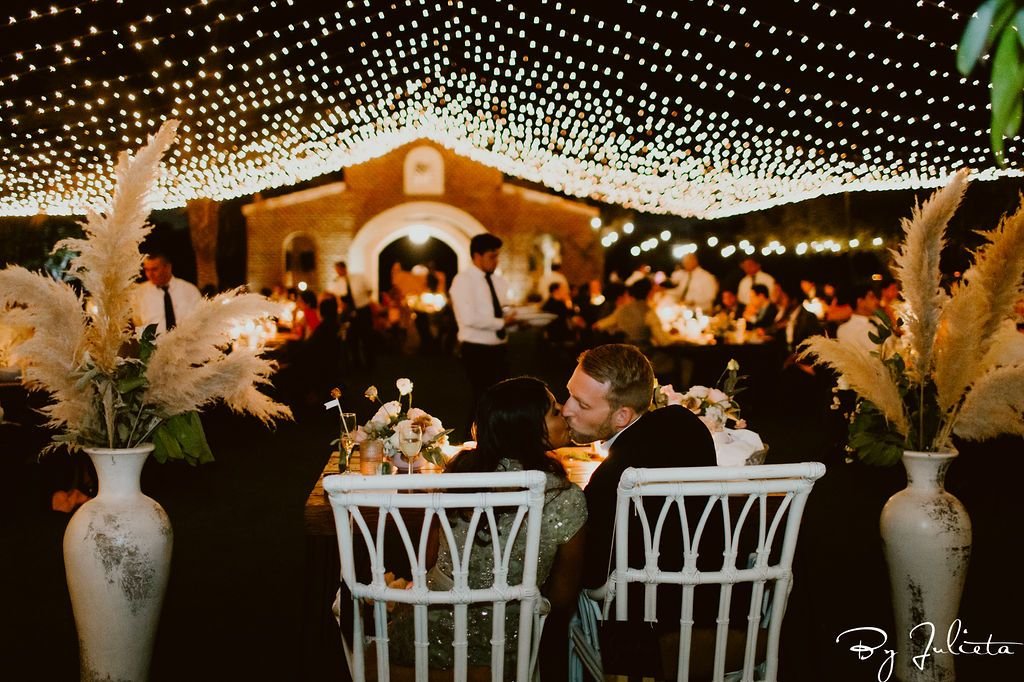 0