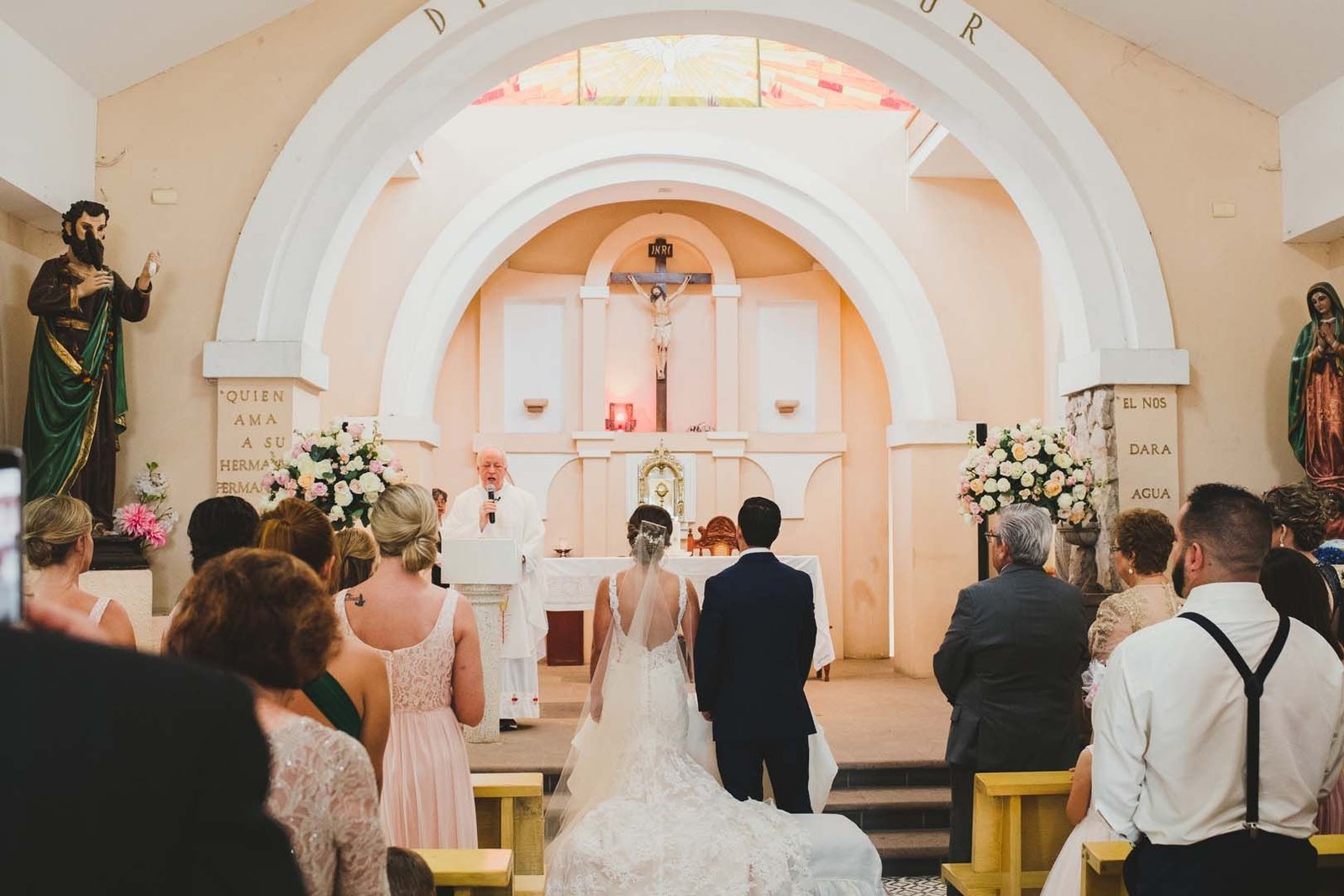 Fitness enthusiasts Jessica and Jerry have an infectious energy and a love of life that culminated in the perfect destination wedding celebration this past November. The Tucson based outdoor lovers hail from Spanish and Mexican backgrounds, and their strong family values combined with their love of all things active were key to creating a wedding weekend that their friends and family just keep on raving about. We use one word to describe Jessica and Jerry, COOL, and we enjoyed every minute spent planning their Los Cabos wedding bash.
Jessica and Jerry were keen to set the tone for the weekend as soon as guests arrived to sunny Los Cabos. To kick things off, they hosted a snorkel day cruise, with good food, even better drinks and lots and lots of sunshine. A snorkel or sunset cruise is the ideal way to welcome your guests to Los Cabos, allowing them to see another side of our city, mingle and relax before the big day. Jessica and Jerry's nearest and dearest did that and more, and as we sailed back into the marina it was clear that this group were ready to celebrate.
As with any wedding weekend, no event outshines the finale, in this case Jessica and Jerry's nuptials. Proximity to a swimmable beach and easy access to downtown Cabo San Lucas were important factors in our couple's location decision, leading us straight to the all-inclusive Villa del Palmar on Medano Beach. Jessica and her bevvy of bridesmaids chose the wonderful Bri Berliner to take care of their hair and makeup, with our bride opting for a simple middle part and low bun with natural makeup to complement her figure hugging mermaid style gown, the perfect compromise between classic and Cabo casual. The creative team at Emporio Floral Art utilized Jessica's pastel color palette in bouquets of pale pink, ivory and peach accented with native succulents and greenery. Our boys held their own in dress slacks and suspenders, while Jerry added a jacket and vest to up his game. All in all, one very well dressed bridal party. 
Our ceremony took place at the San Evangelista Church in Cabo San Lucas downtown, a quaint property perfect for smaller groups. The traditional ceremony was conducted by a local priest and in accordance with the requirements of the Catholic Church. After a short, post ceremony portrait session guests were bussed back to home base at Villa del Palmar to enjoy a jovial cocktail hour on the resort's beach, soaking up a bit more sunshine before moving to the hotel's Desert Lounge for dinner and dancing. DJ Alex Alanis turned the otherwise tranquil location into a club for the evening, installing LED light dance floors, electronic moving heads and a fog machine to create a scenario more Vegas than family resort. As the evening drew to a close, Jessica and Jerry wanted to go out with a bang, and they did so thanks to a spectacular display of fireworks by Cabo's own Javier Herrera. 
A special thanks to Carlos Plazola Photography for his beautiful candids. We are sure Jessica and Jerry will treasure their Los Cabos wedding memories for years to come. To our happy couple, thank you for letting myself and the team at Cabo Wedding Services play a part in creating your dream destination wedding. We hope to see you back in Cabo soon!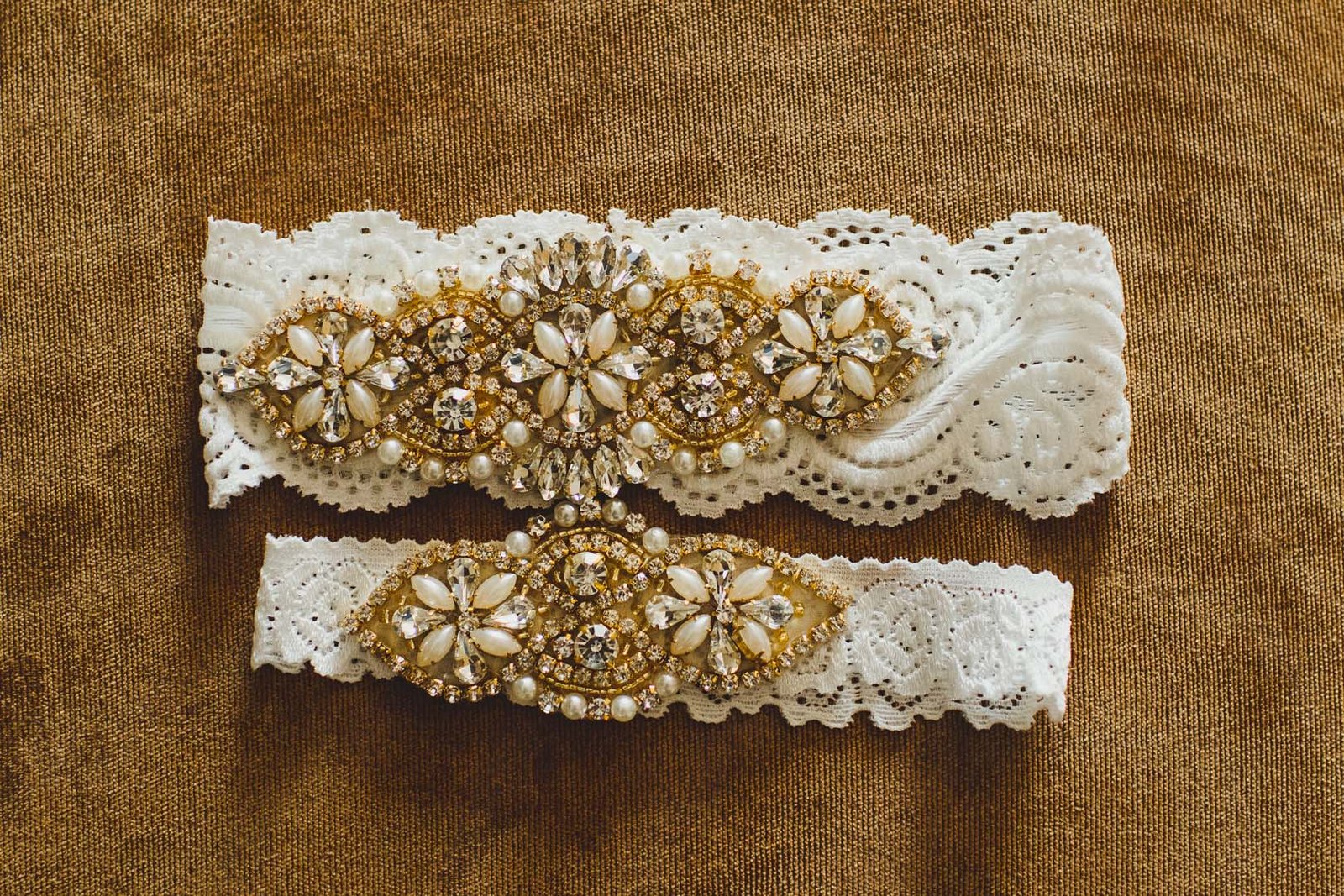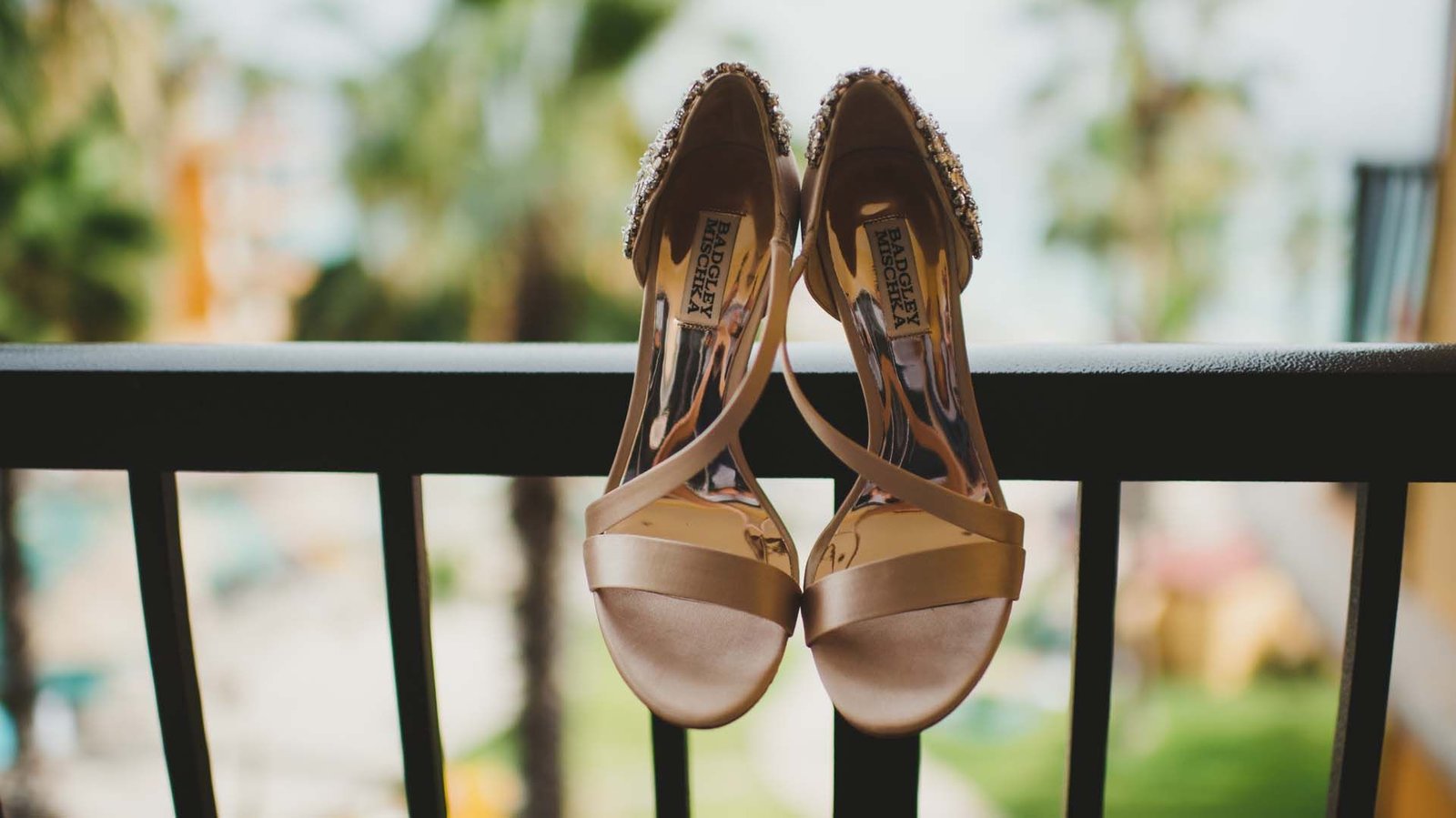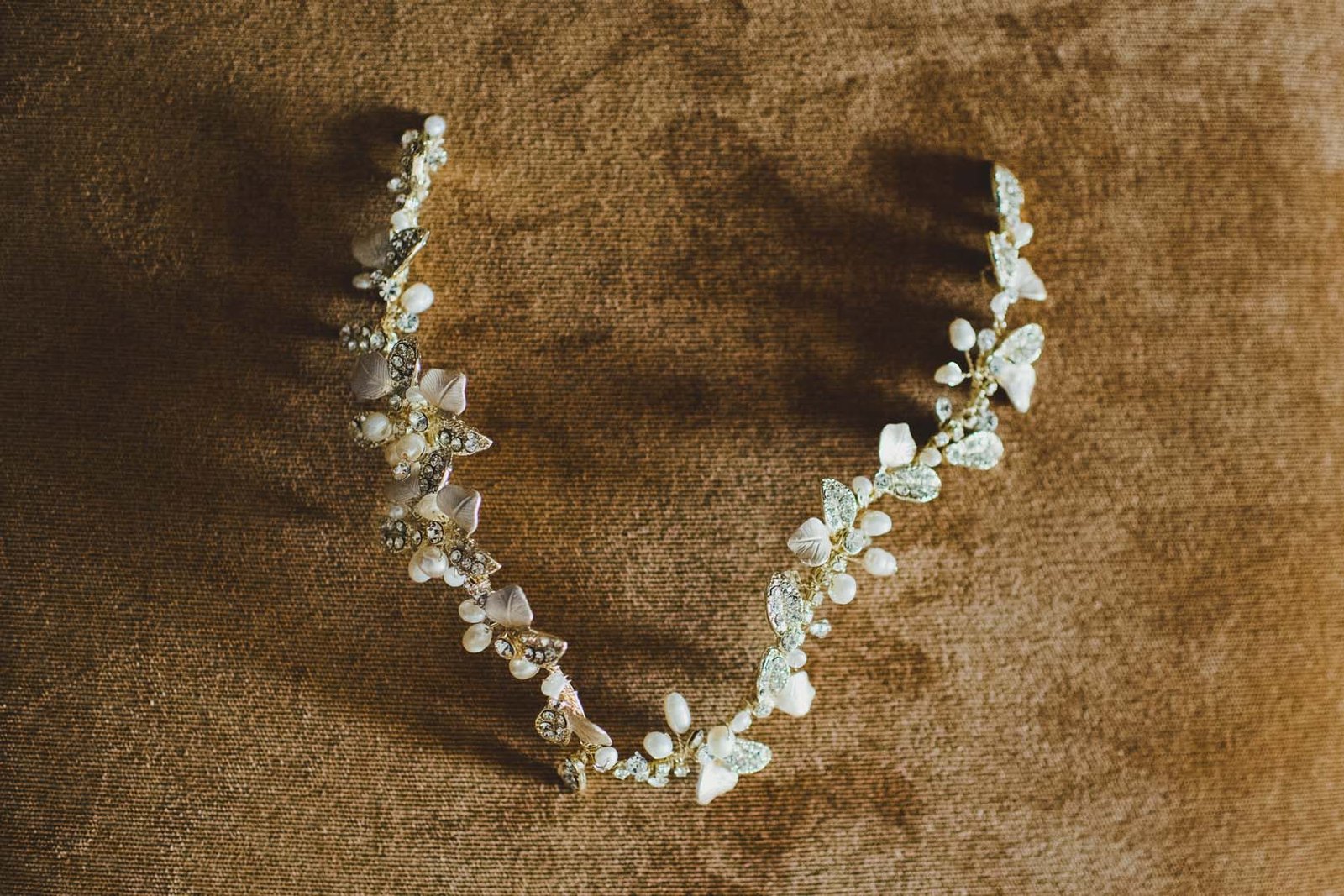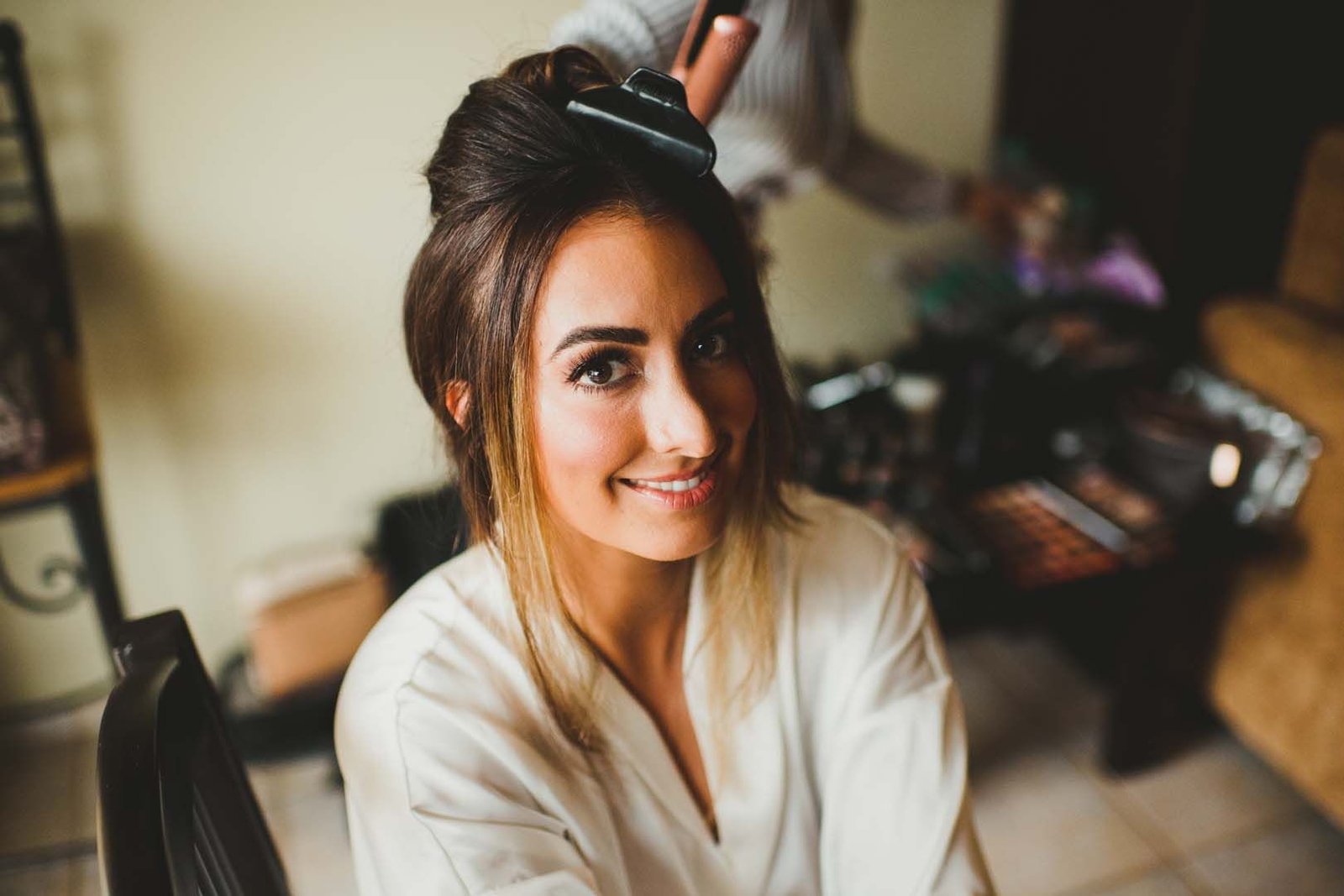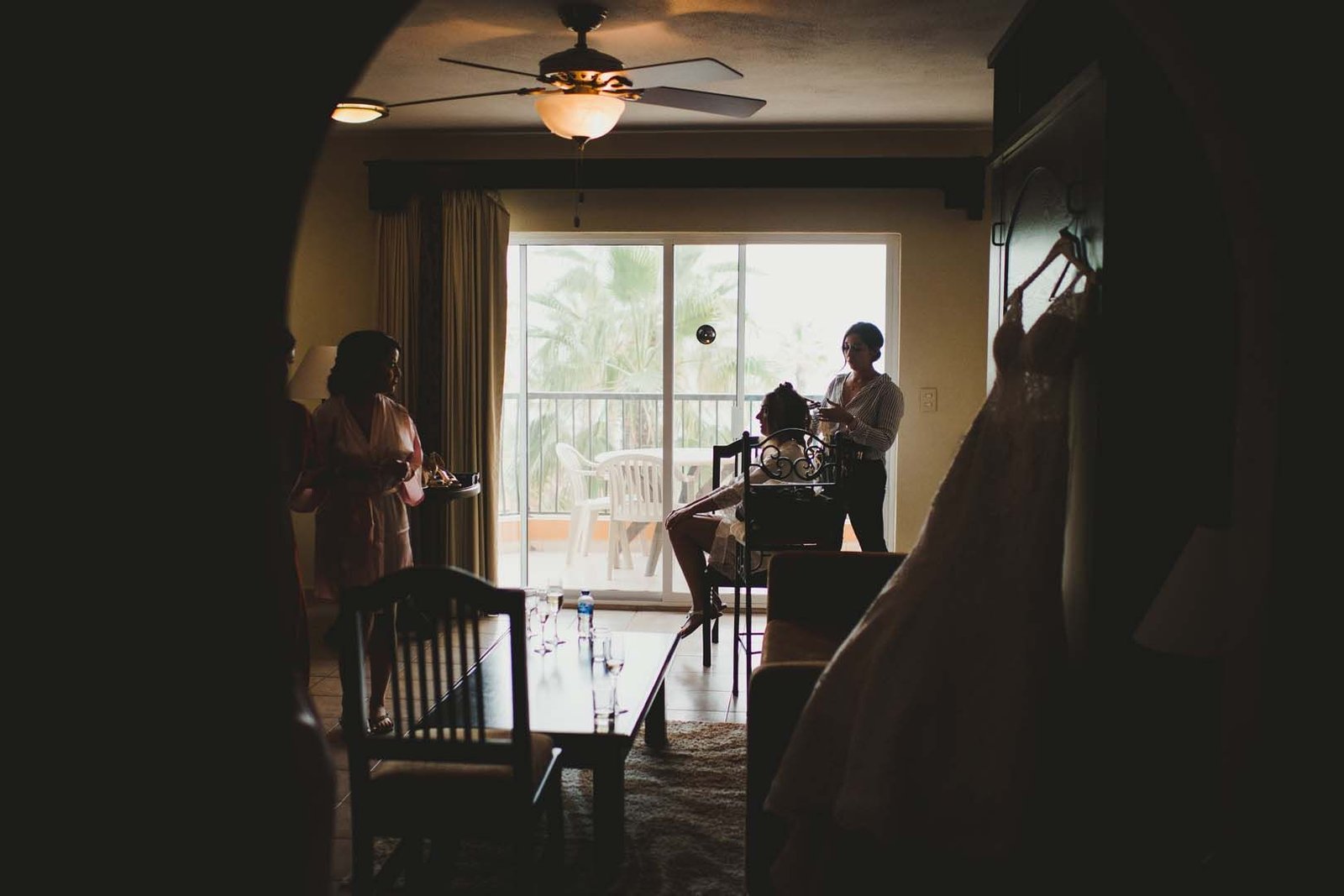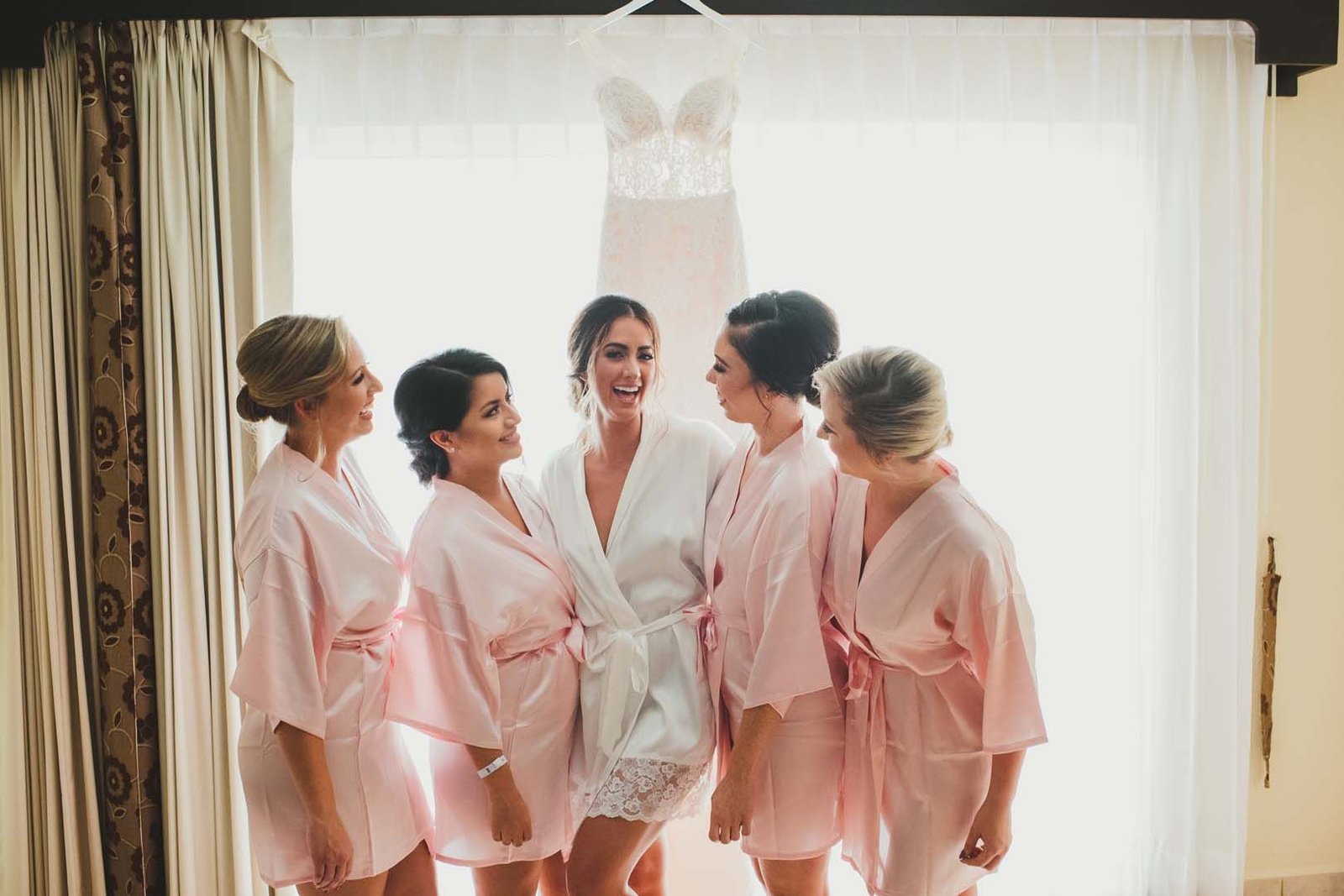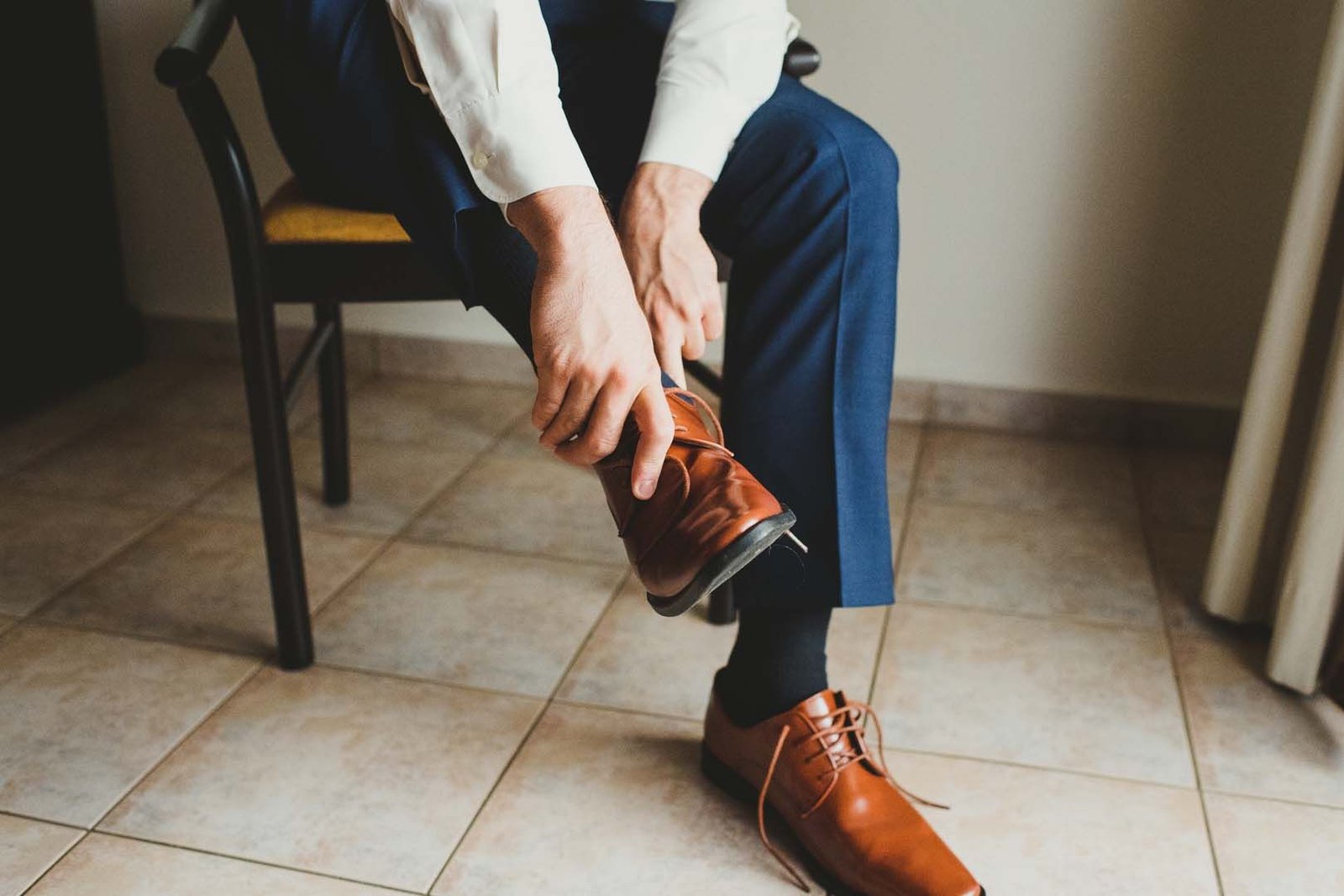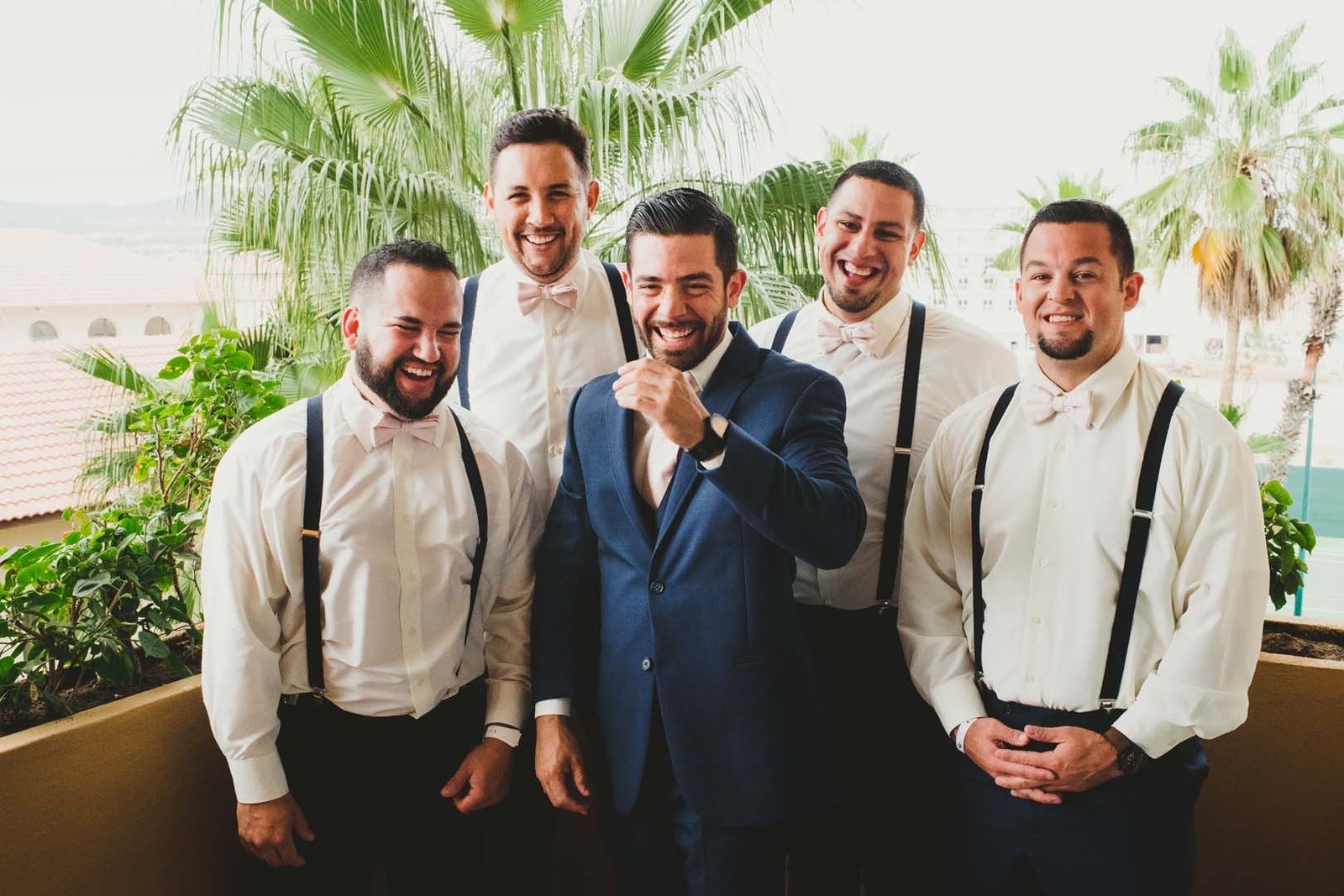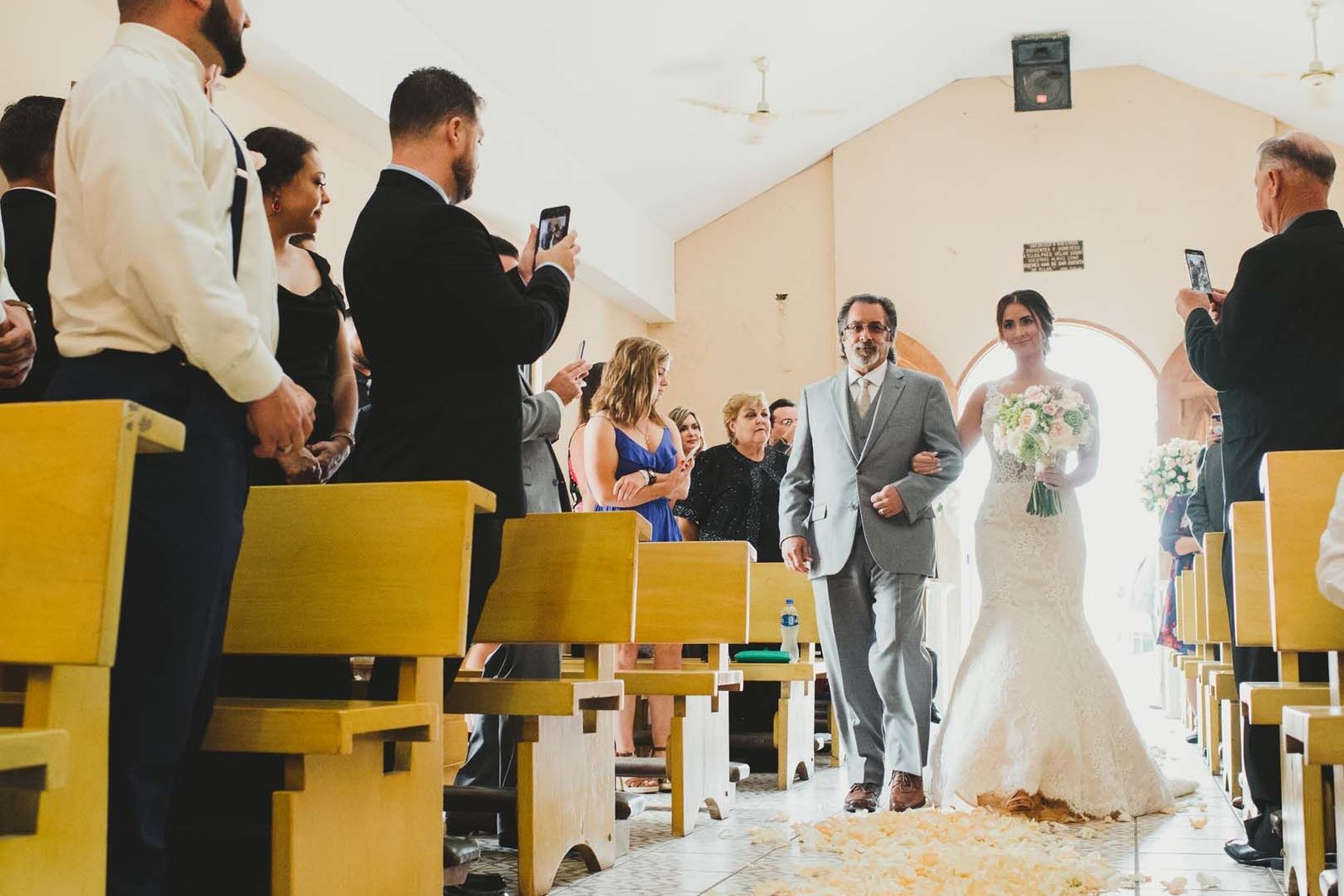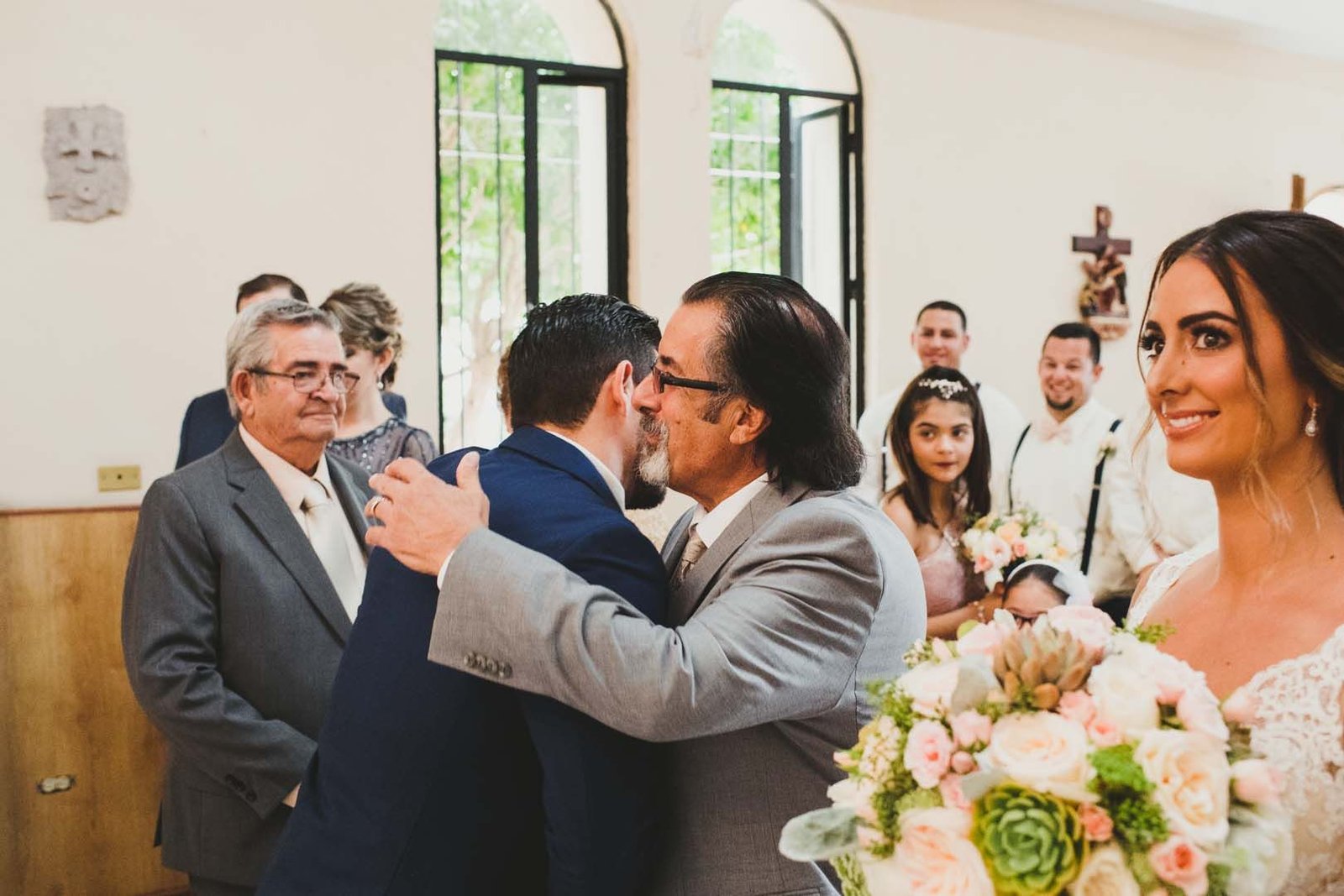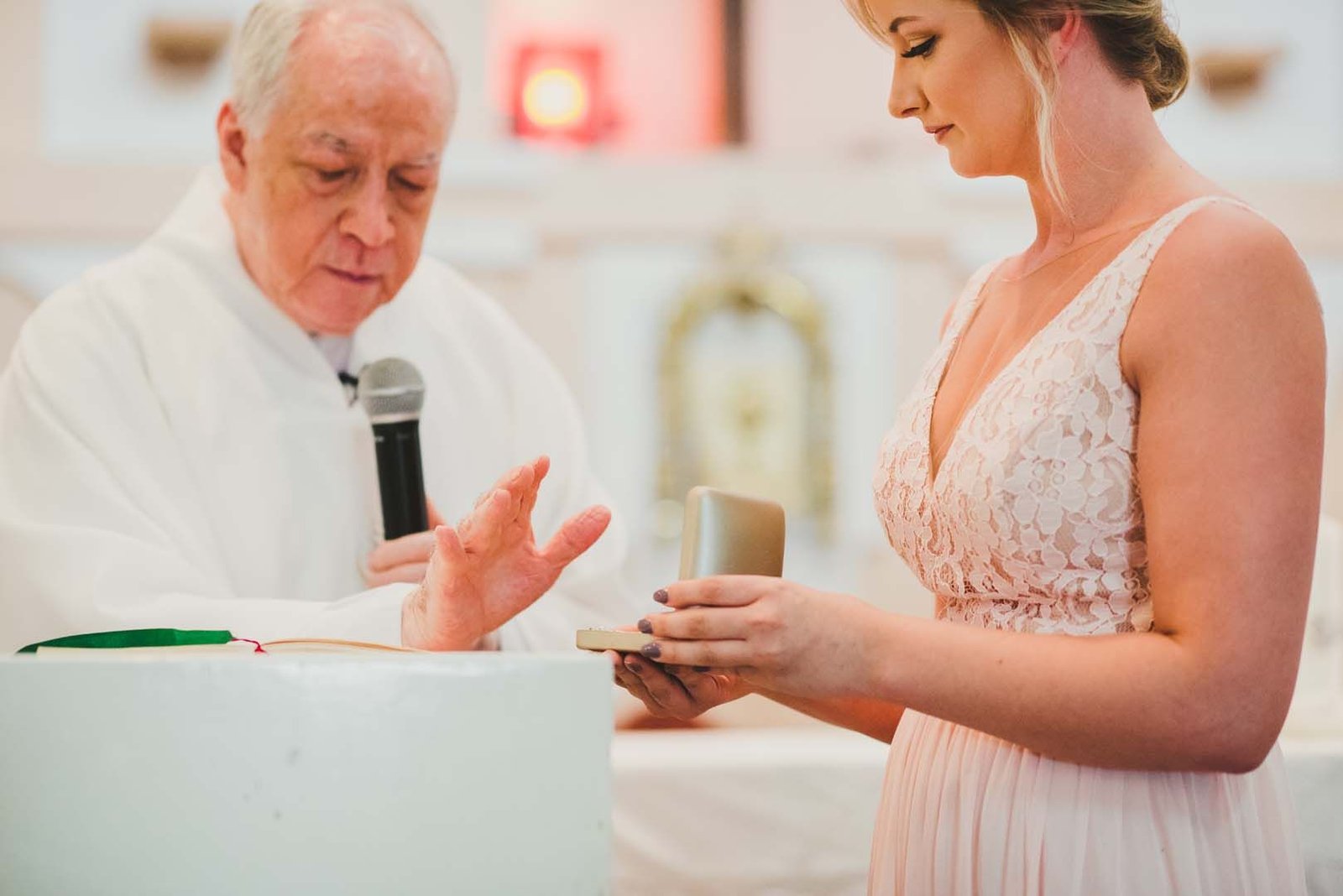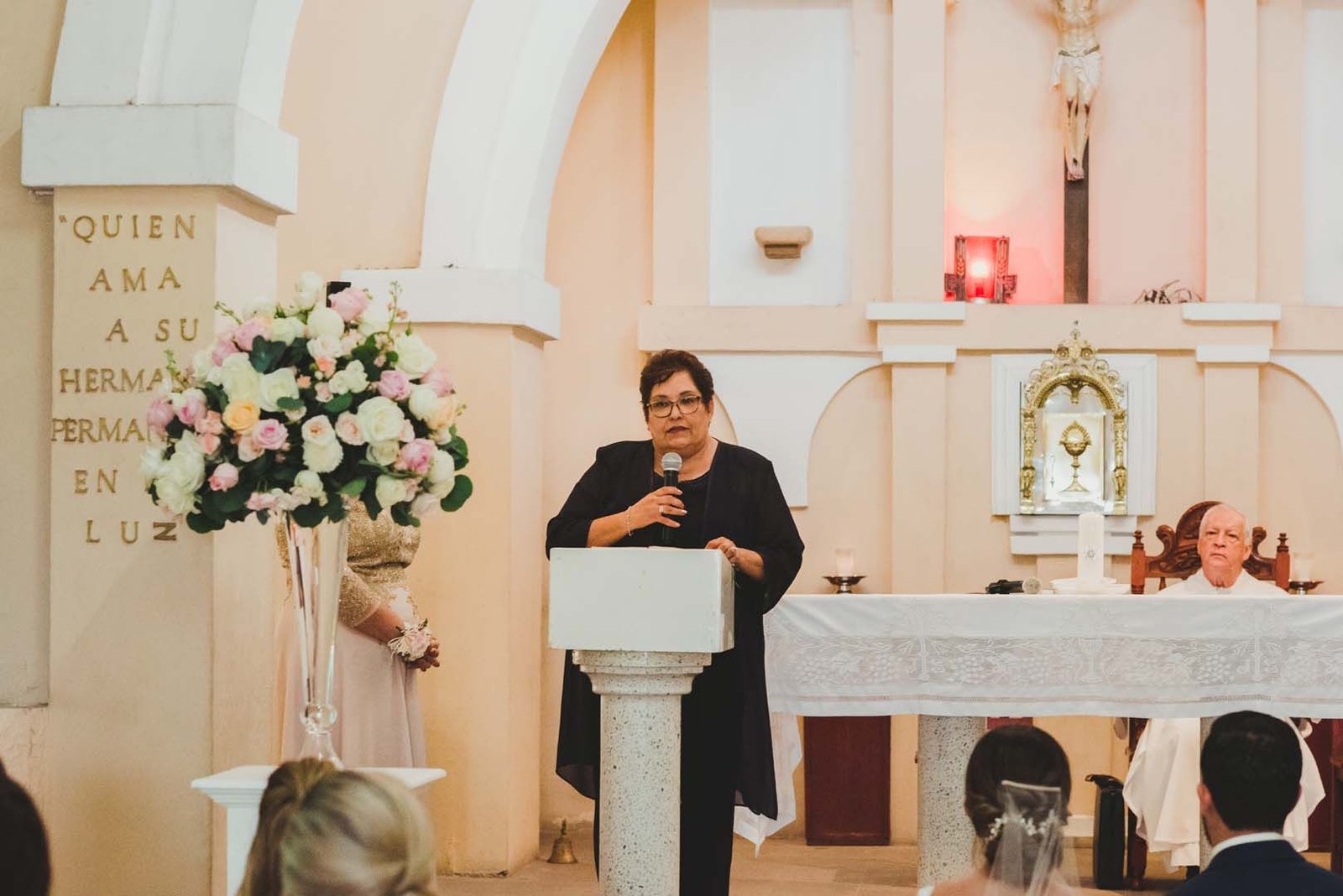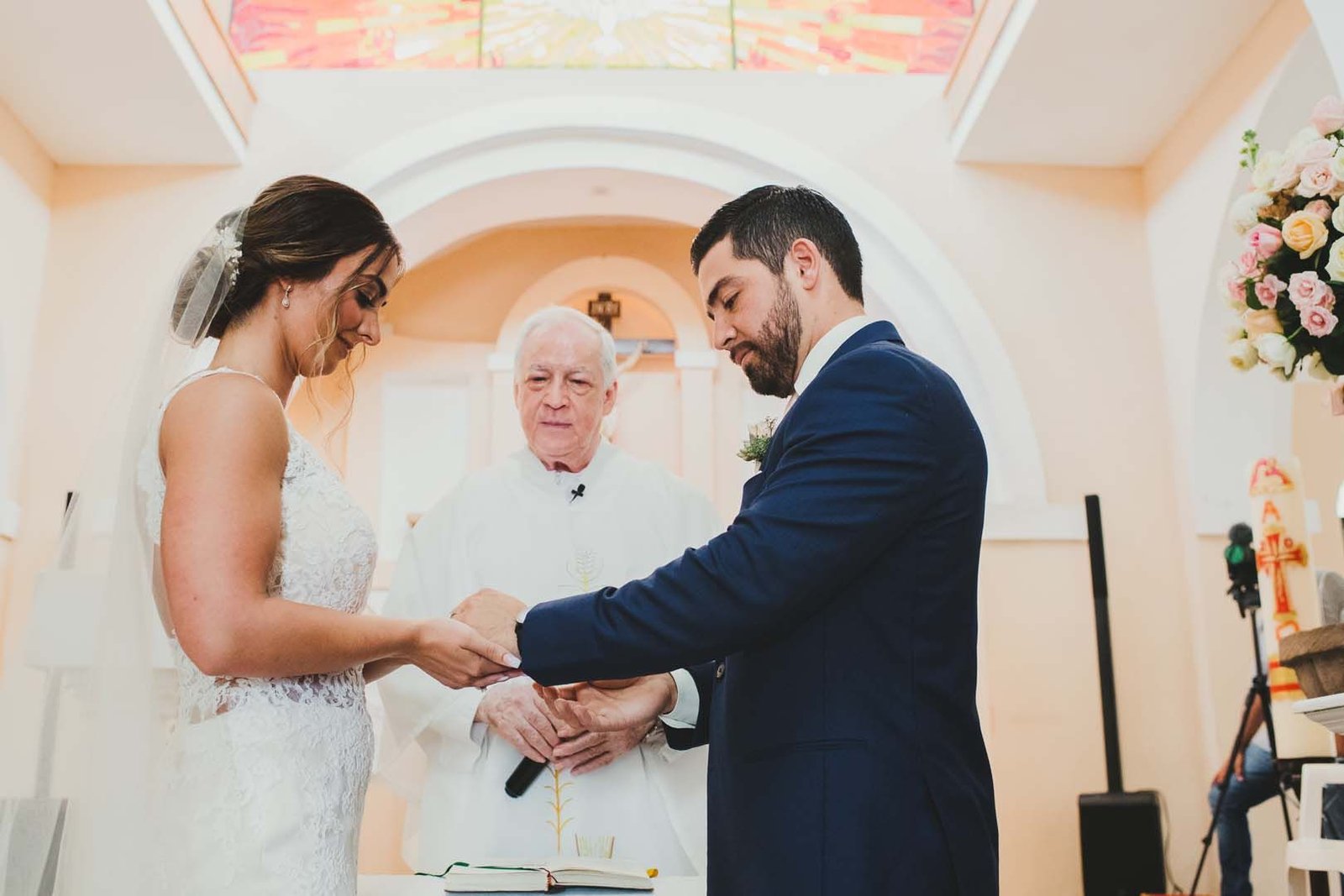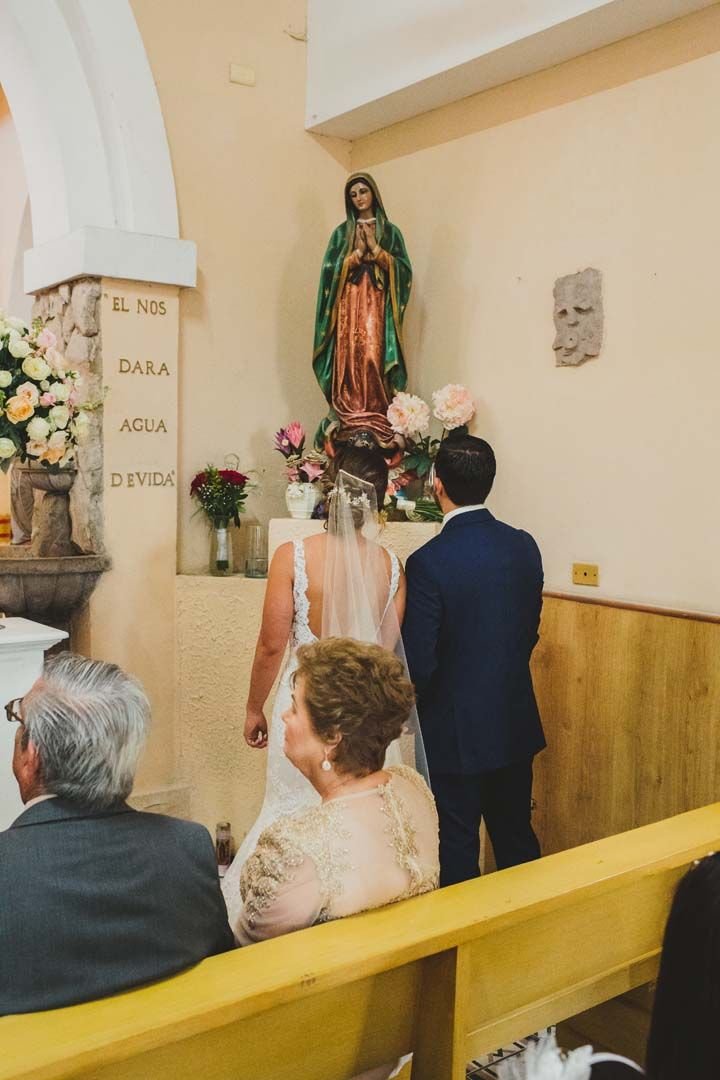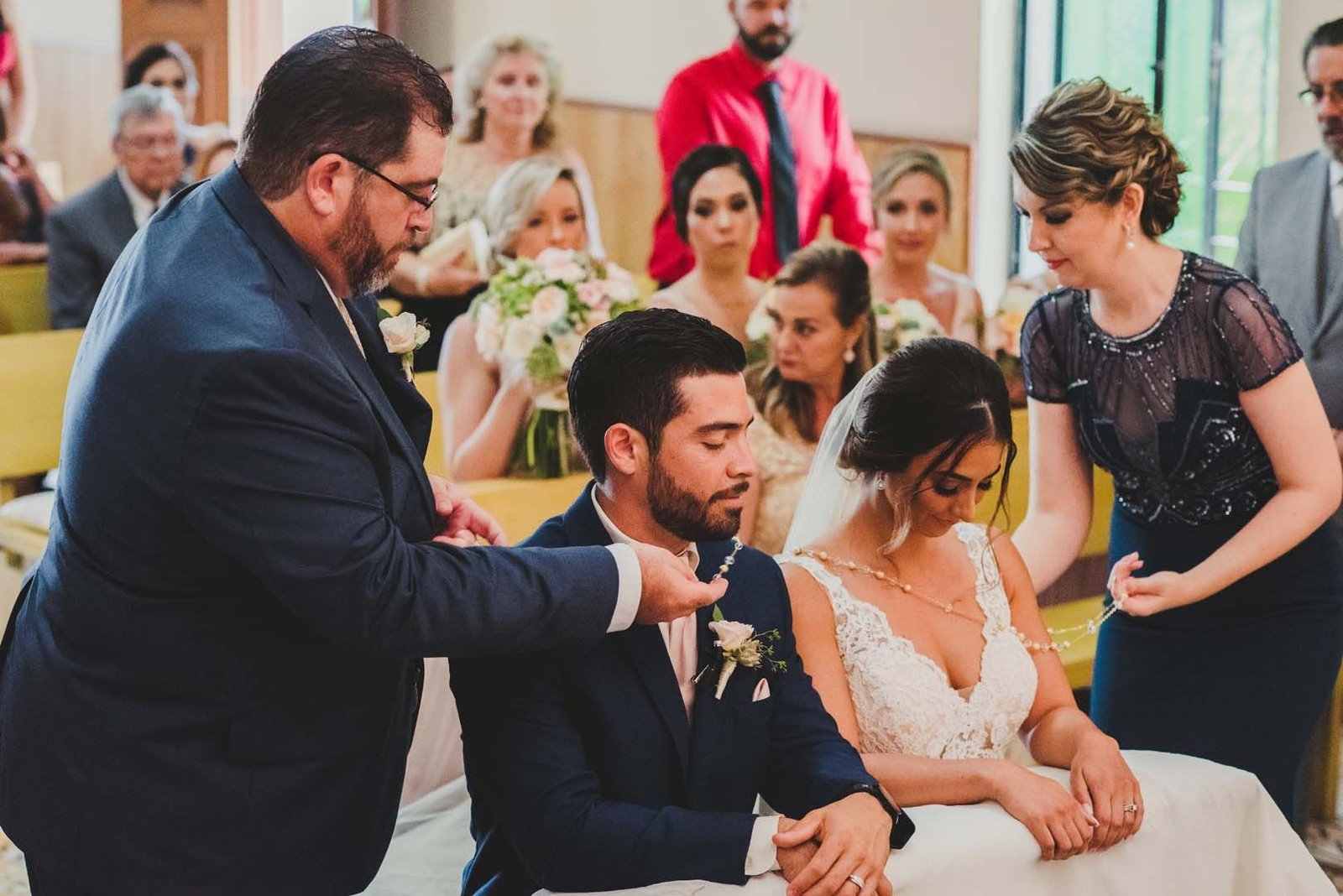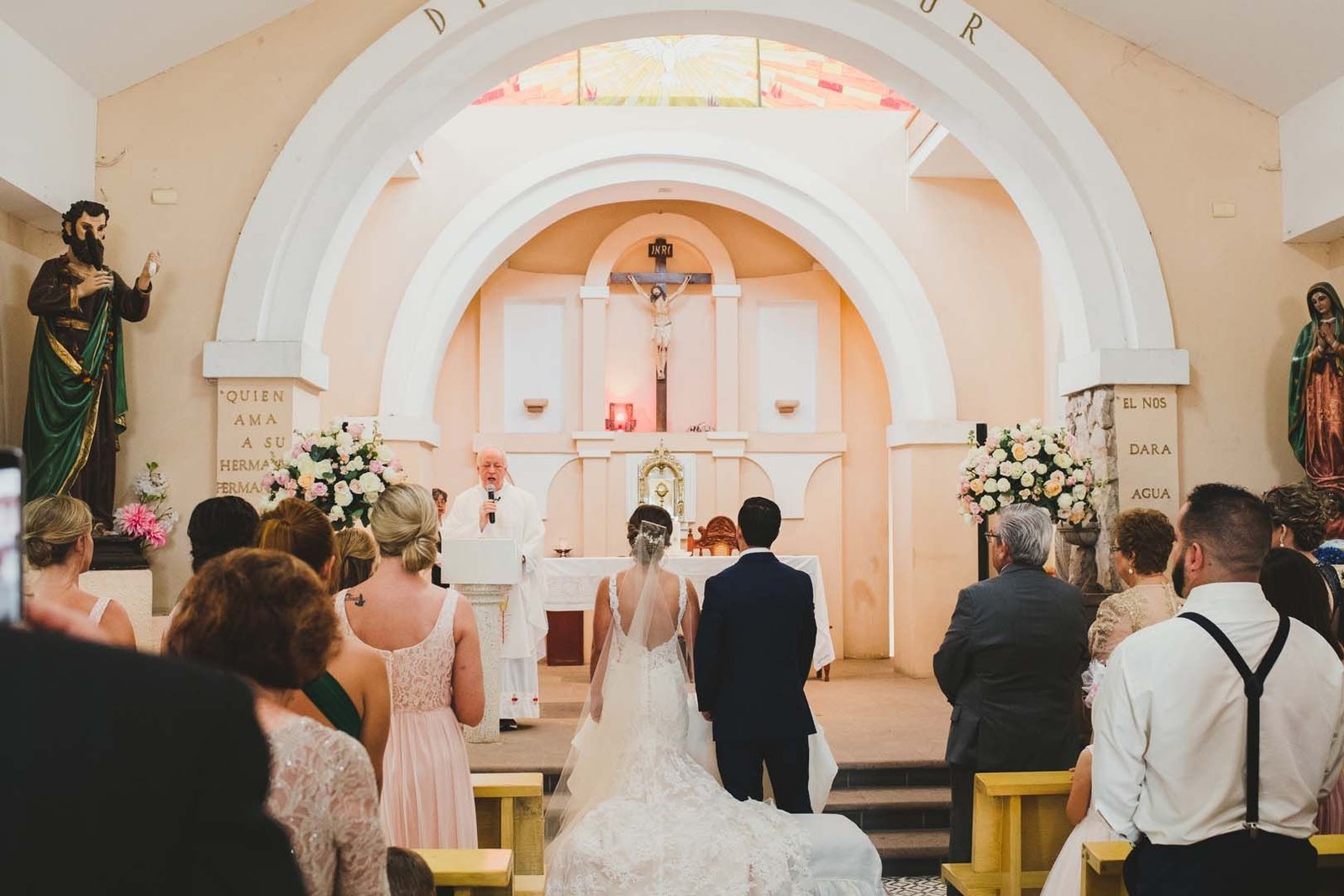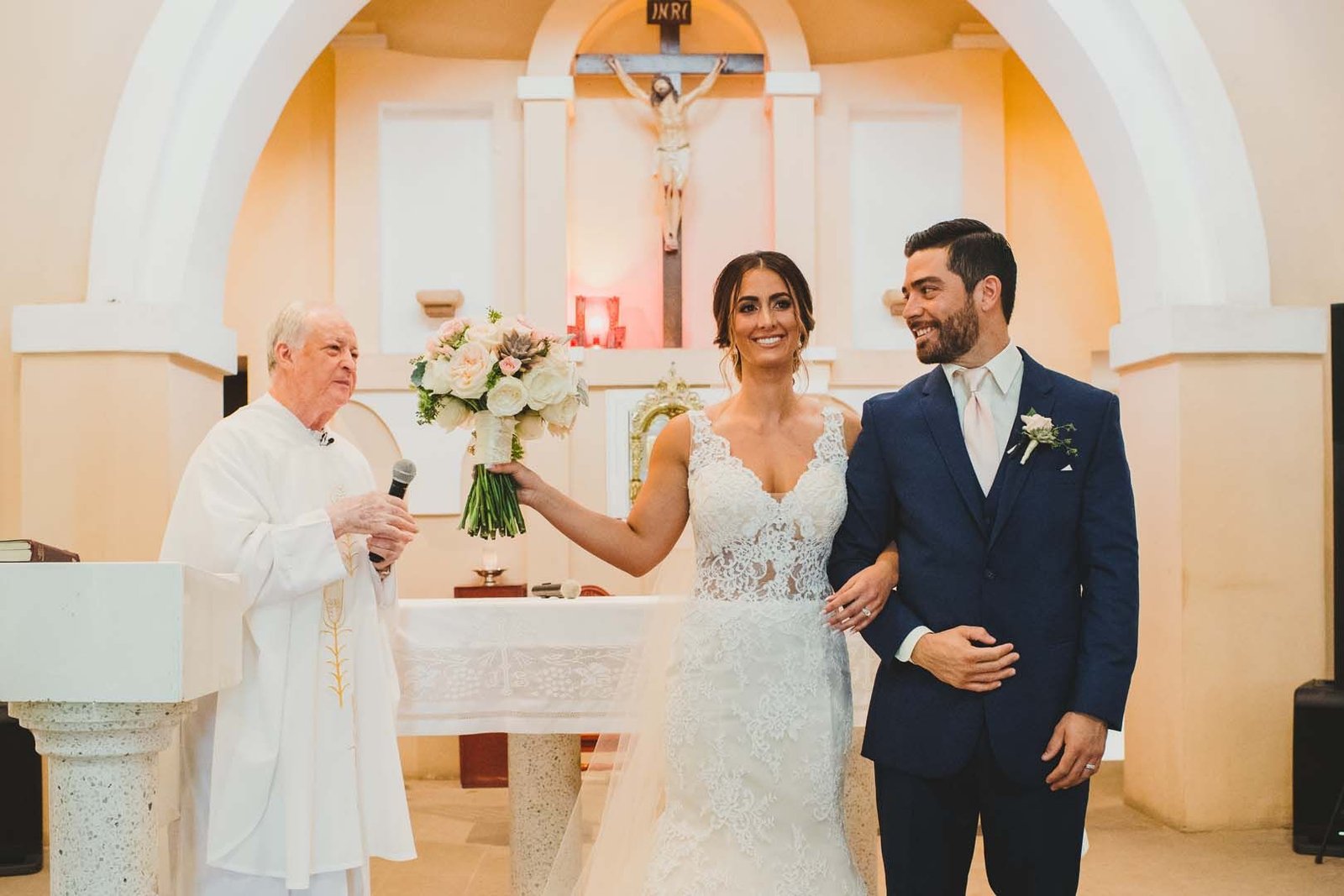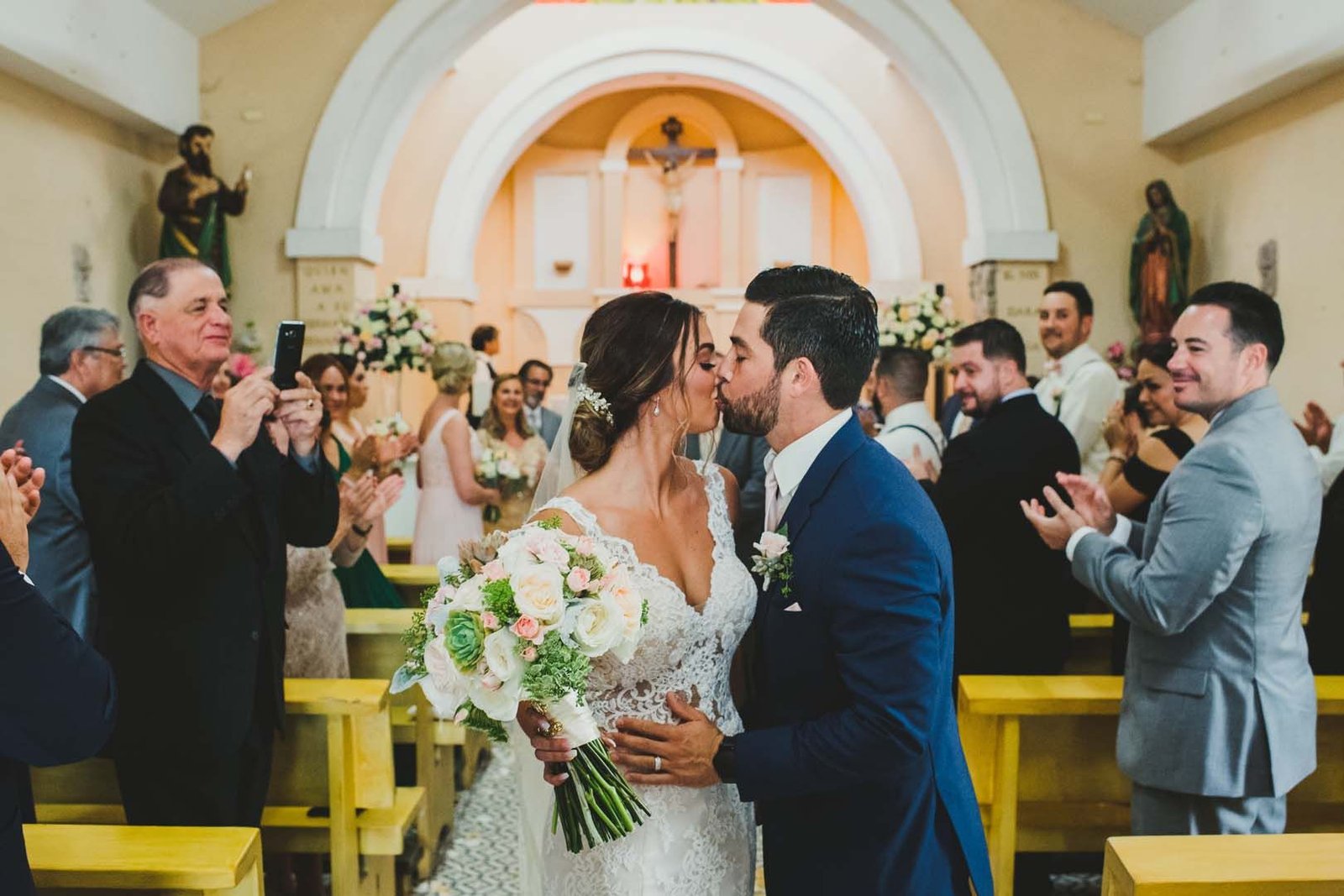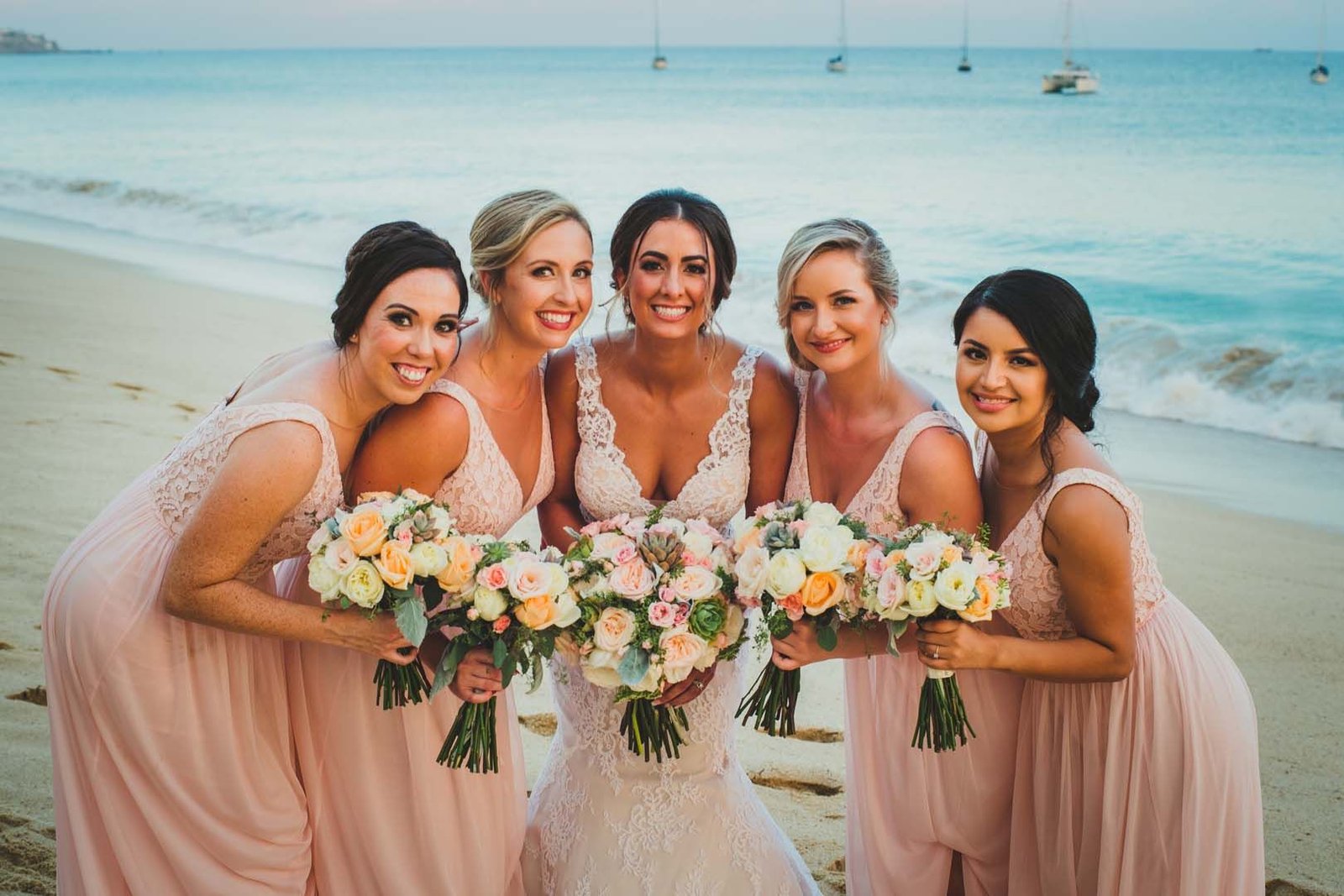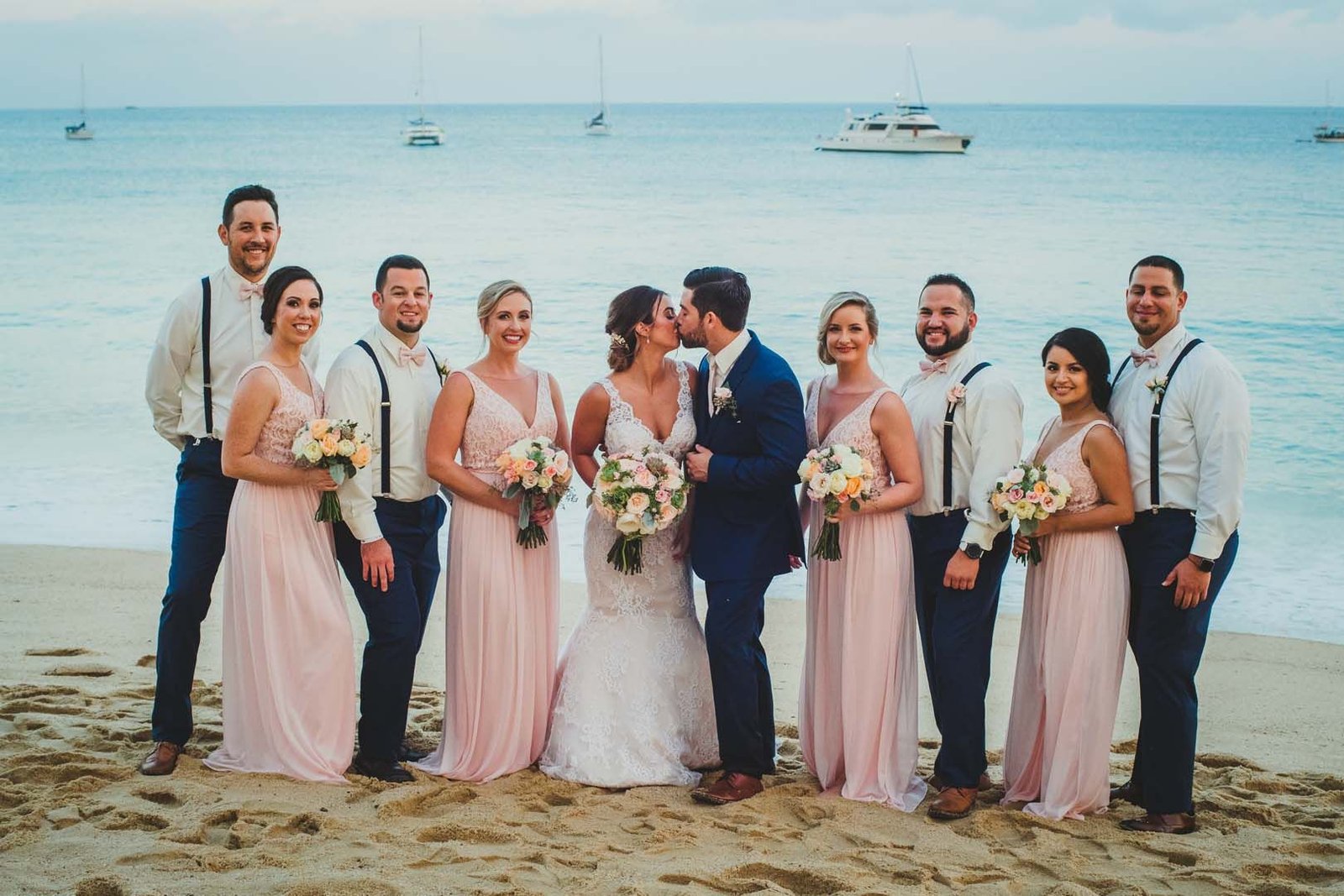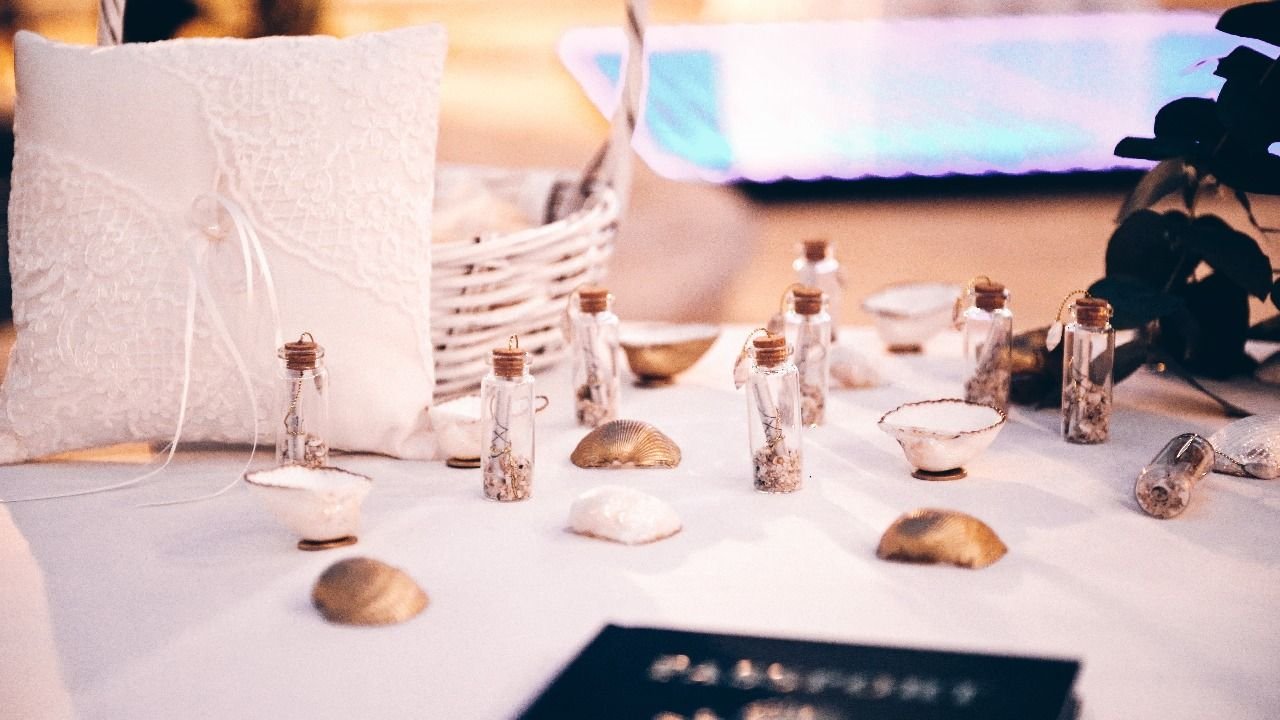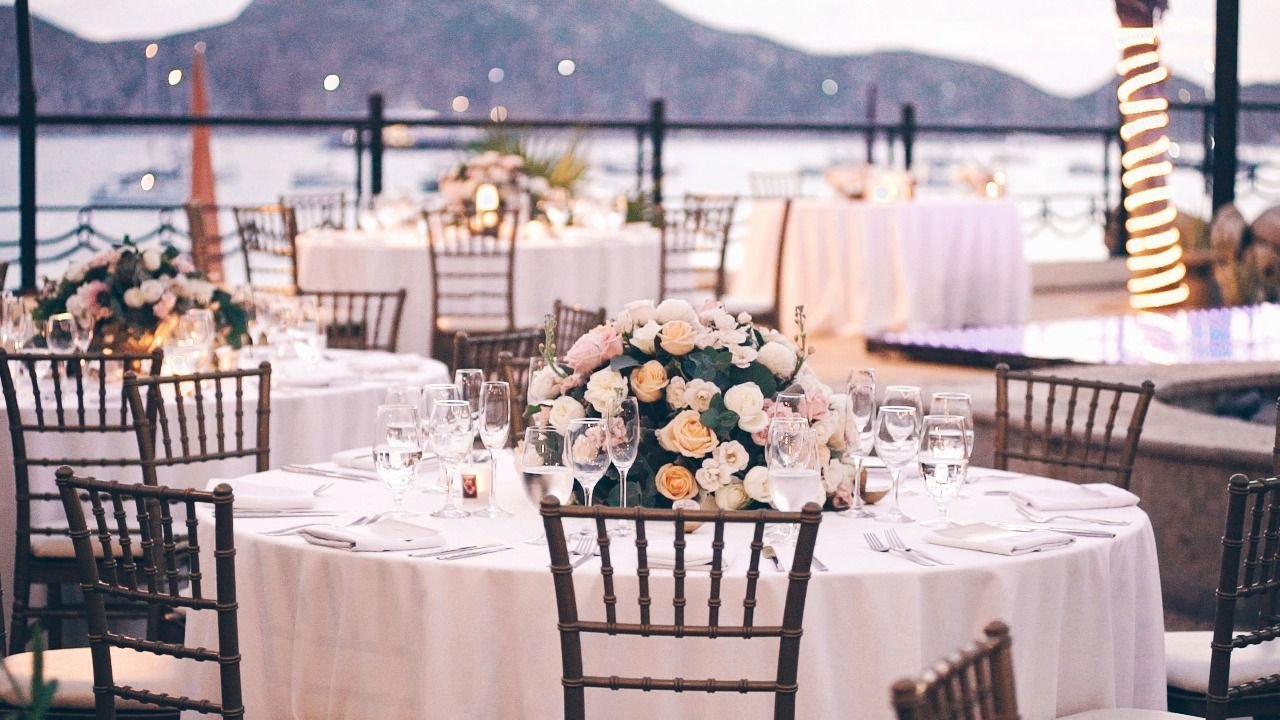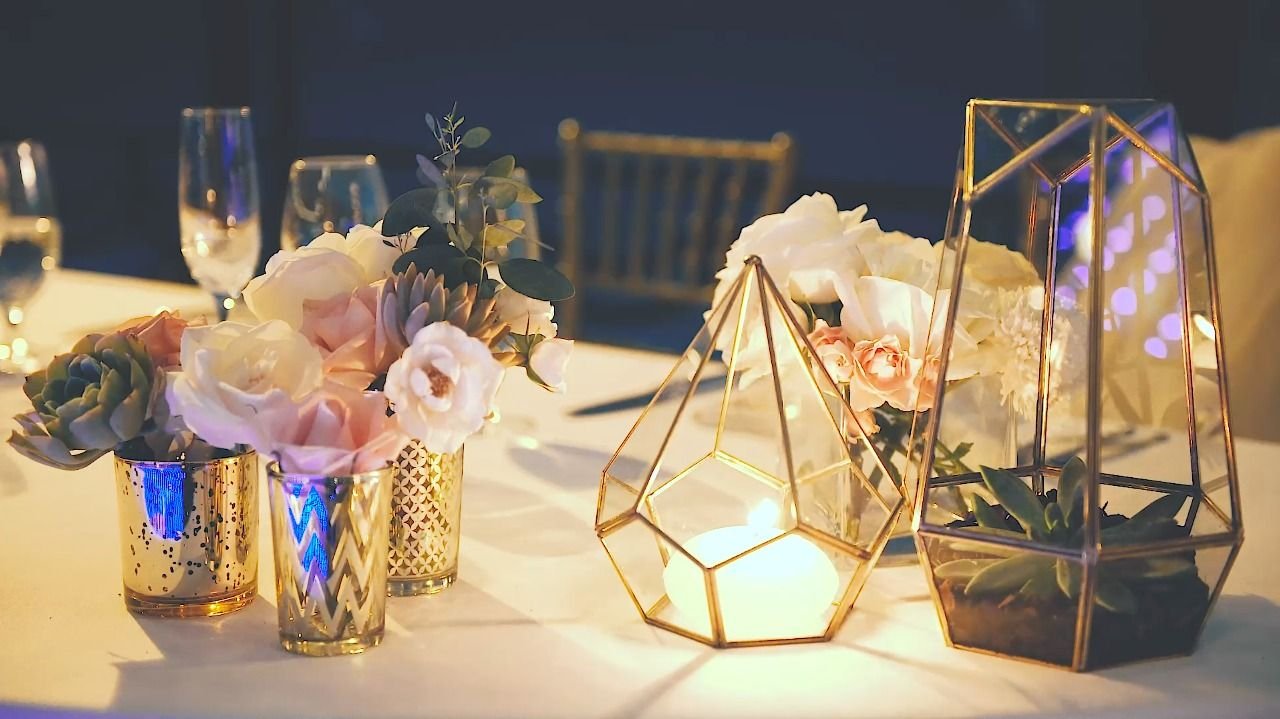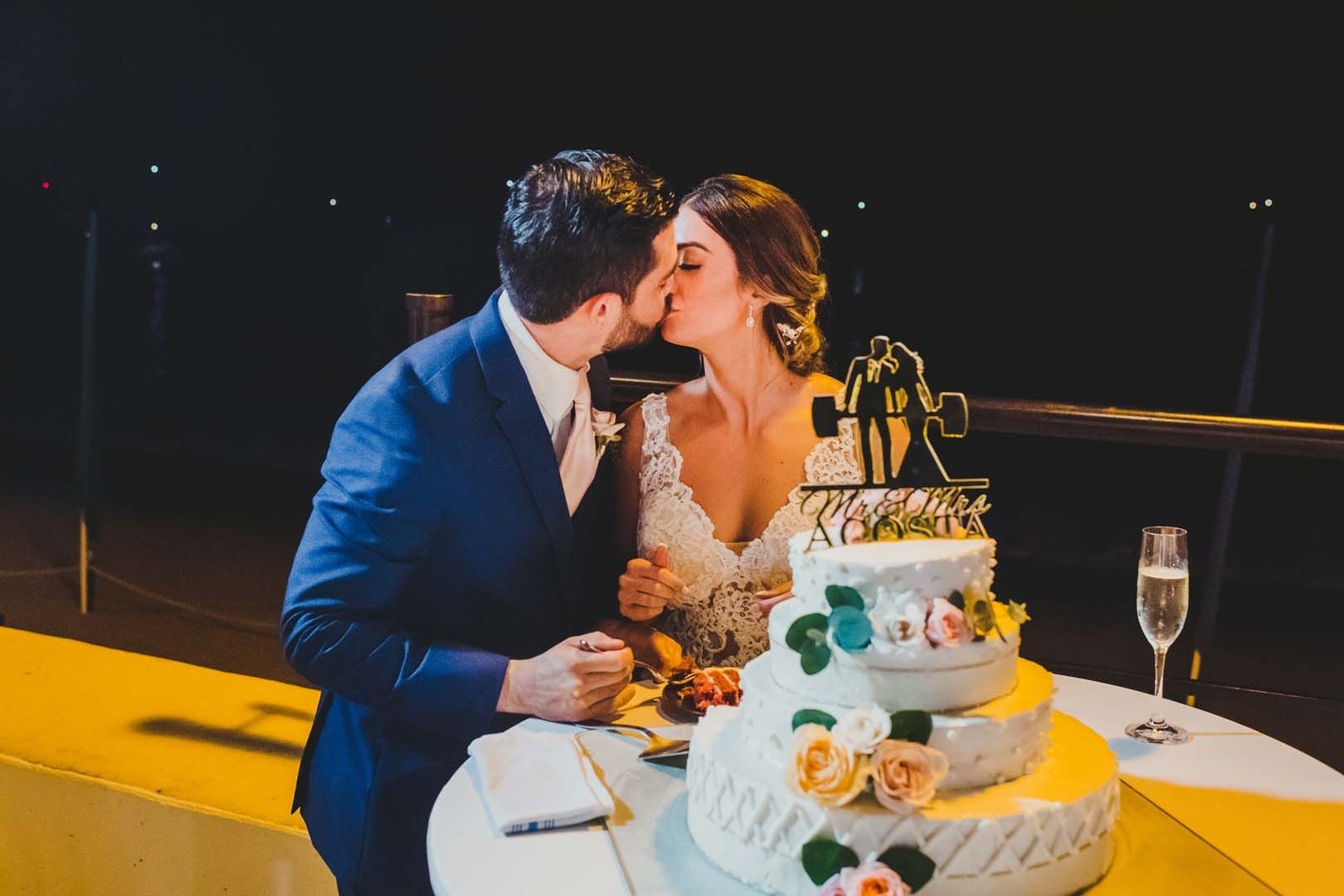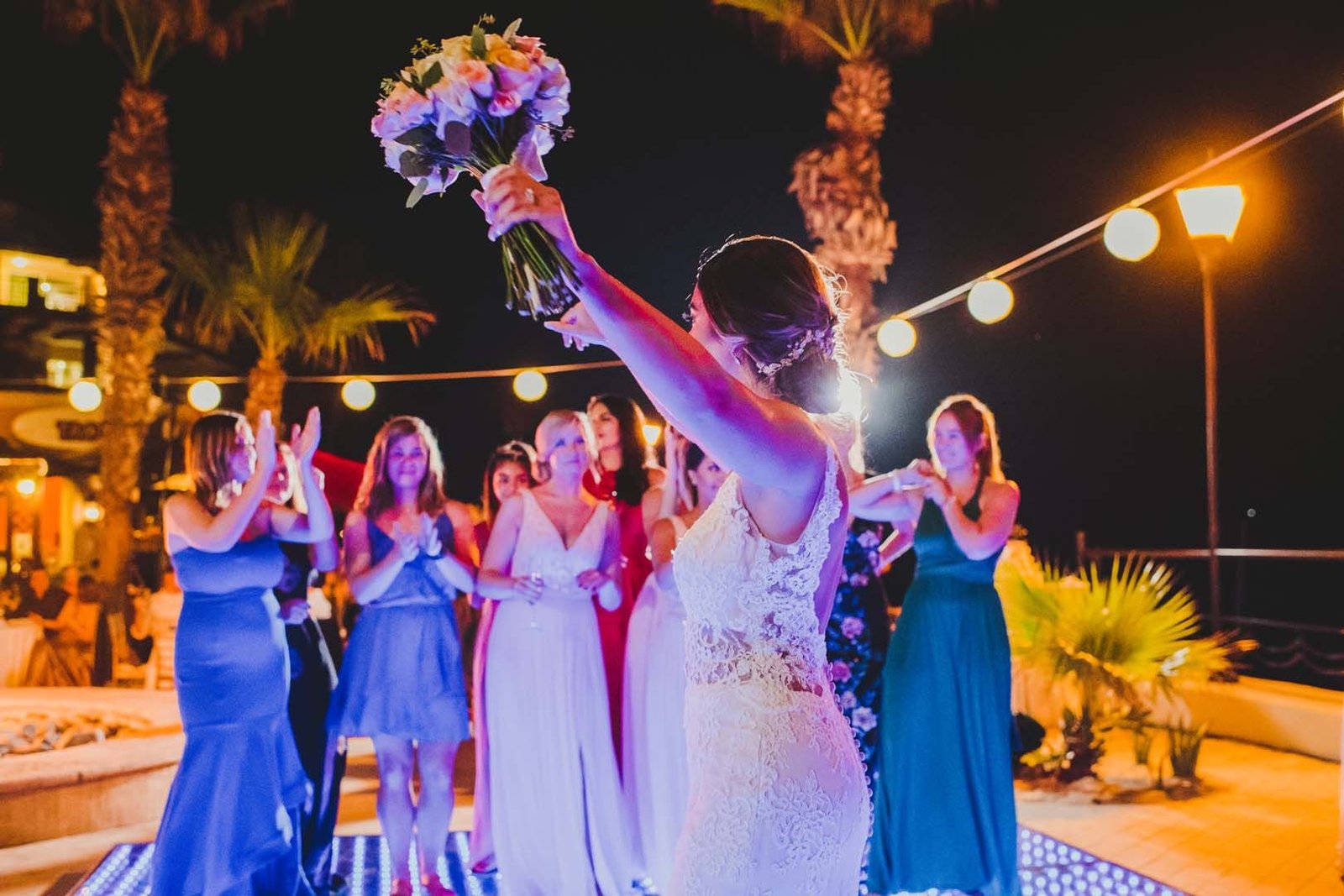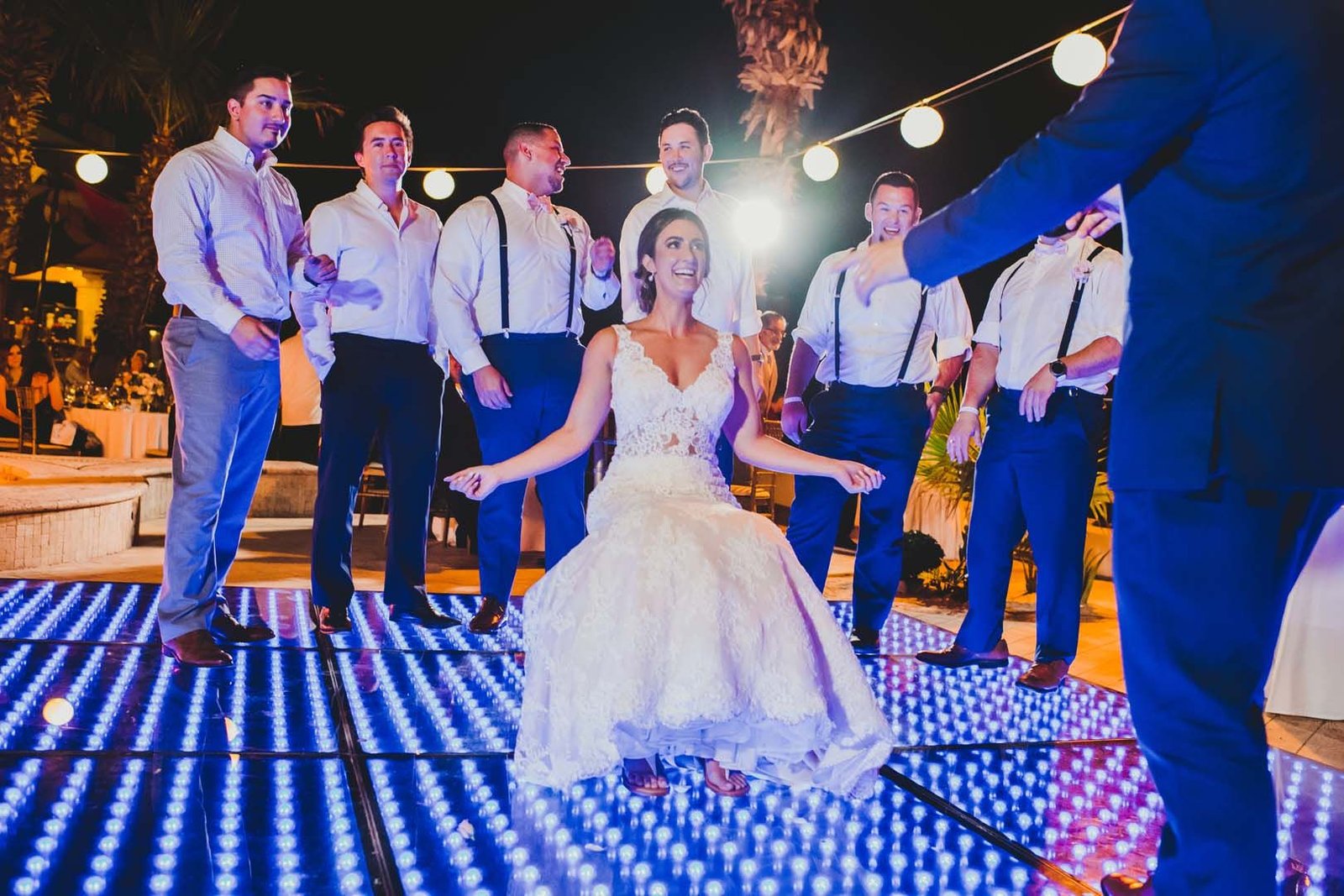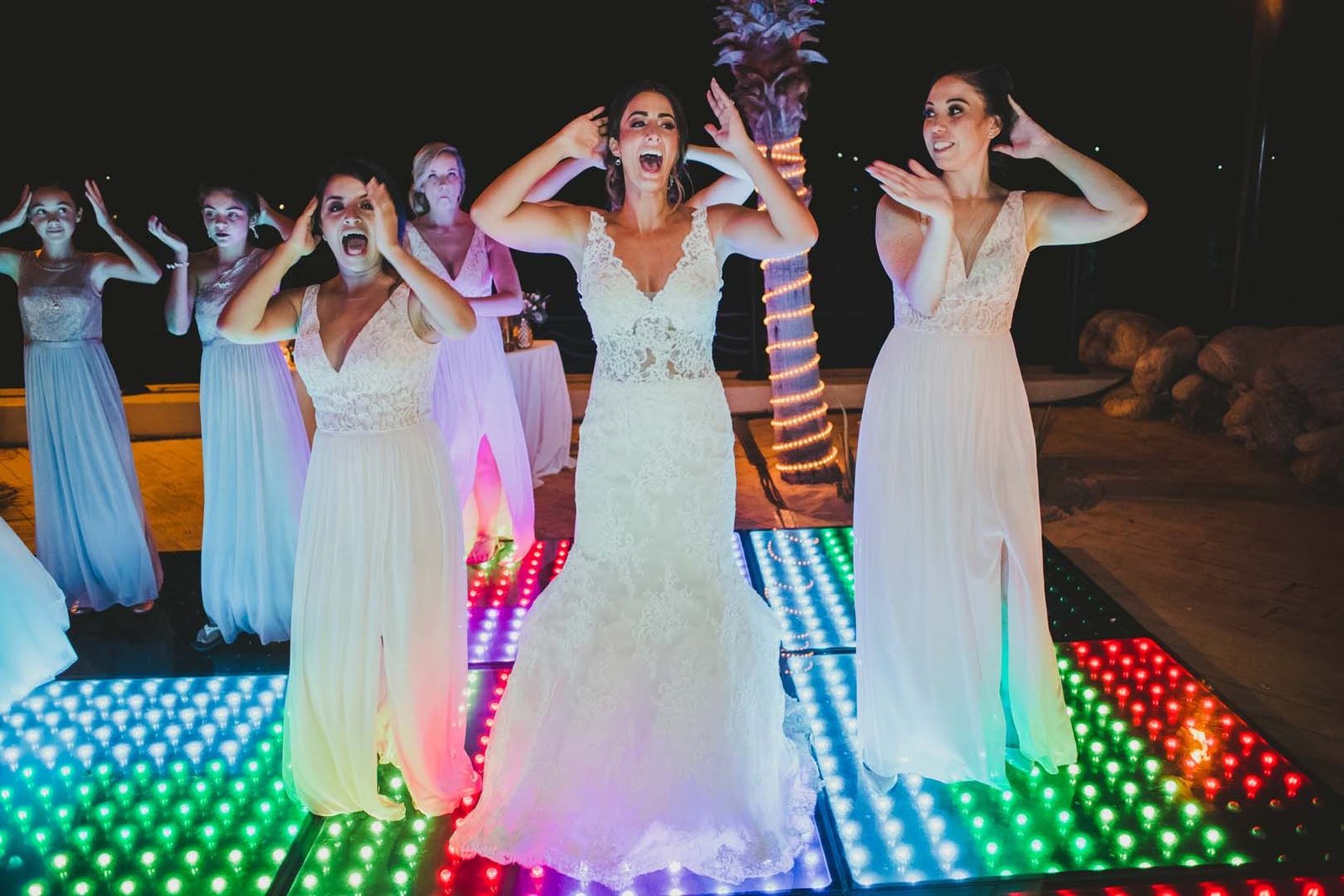 1